Mad Men kept millions of people engrossed in itself for seven seasons mostly because of its brilliant writing and genius performances. Set in 1960s New York, the series tells the story of the fan-favorite Don Draper as he makes a name for himself in the advertising industry with his sharp mind and witty remarks. Mad Men became a phenomenon and to this day it is considered one of the best television series ever made. After Mad Men went off the air there were many shows that tried to take its place but no single series like Mad Men ever succeeded in taking its place. It has now been almost seven years since the series went off the air but people are still talking about it if you miss Mad Men, we have made a list of 10 shows that are similar to the aforementioned series in some aspects.
---
Also Read: Shows Like 'Suits' To Watch If You Miss the Series
---
Synopsis: Suits delves into the fast-paced, high-stakes world of Manhattan Corporate law firm where hotshot attorney, Harvey Specter (Gabriel Macht) makes a risky move by hiring legal prodigy Mike Ross (Patrick J. Adams) as his new associate despite not having a college or law degree. The two are forced to keep up the charade as they become an irrepressible duo. Boundaries are crossed, alliances are tested and fallouts are inevitable in the riveting nine seasons which also stars Meghan Markle, Gina Torres, Sarah Rafferty, Rick Hoffman, Dulé Hill, Amanda Schull and Katherine Heigl.
Masters of Sex (Rent on Prime Video & Apple TV)
Synopsis: Masters of Sex is a one-hour drama starring Emmy® and BAFTA Award nominee Michael Sheen and acclaimed actress Lizzy Caplan, who will portray the real-life pioneers of the science of human sexuality, William Masters and Virginia Johnson. The series chronicles the unusual lives, romance, and pop culture trajectory of Masters and Johnson. Their research touched off the sexual revolution and took them from a midwestern teaching hospital in St. Louis to the cover of Time magazine and nearly a dozen appearances on Johnny Carson's couch.
Synopsis: Trip into the living room of pratfall-prone comedy writer Rob Petrie (Dick Van Dyke), tackling life in the suburbs and work in the big city, aided and agitated by his lovely wife Laura (Mary Tyler Moore). Adding to the fun are Rob's wisecracking co-workers Sally (Rose Marie) and Buddy (Morey Amsterdam), long-suffering Mel Cooley (Richard Deacon) and hot-tempered boss Alan Brady (show creator Carl Reiner). Winner of 15 Emmy Awards, The Dick Van Dyke is consistently ranked among the top TV comedies of all-time and renowned for its phenomenal cast and stellar writing.
---
Also Read: Shows Like 'Breaking Bad' To Watch If You Miss the Series
---
Breaking Bad (Netflix)
Synopsis: Breaking Bad follows protagonist Walter White (Bryan Cranston), a chemistry teacher who lives in New Mexico with his wife (Anna Gunn) and teenage son (RJ Mitte) who has cerebral palsy. White is diagnosed with Stage III cancer and given a prognosis of two years left to live. With a new sense of fearlessness based on his medical prognosis, and a desire to secure his family's financial security, White chooses to enter a dangerous world of drugs and crime and ascends to power in the world. The series explores how a fatal diagnosis such as White's releases a typical man from the daily concerns and constraints of normal society and follows his transformation from mild family man to a kingpin of the drug trade.
---
Also Read: Shows Like 'Better Call Saul' To Watch After the Final Season
---
Better Call Saul (Netflix)
Synopsis: Before Saul Goodman met Walter White, he was struggling attorney Jimmy McGill (Bob Odenkirk). In this prequel to the Emmy-winning series Breaking Bad, Jimmy teams up with Mike Ehrmantraut (Jonathan Banks) and begins his transformation from optimistic underdog into Albuquerque's most notorious legal legend. Michael McKean stars as Jimmy's brilliant, uncompromising brother, Chuck.
---
Also Read: Shows Like 'The Sopranos' To Watch If You Miss the Series
---
The Sopranos (HBO Max)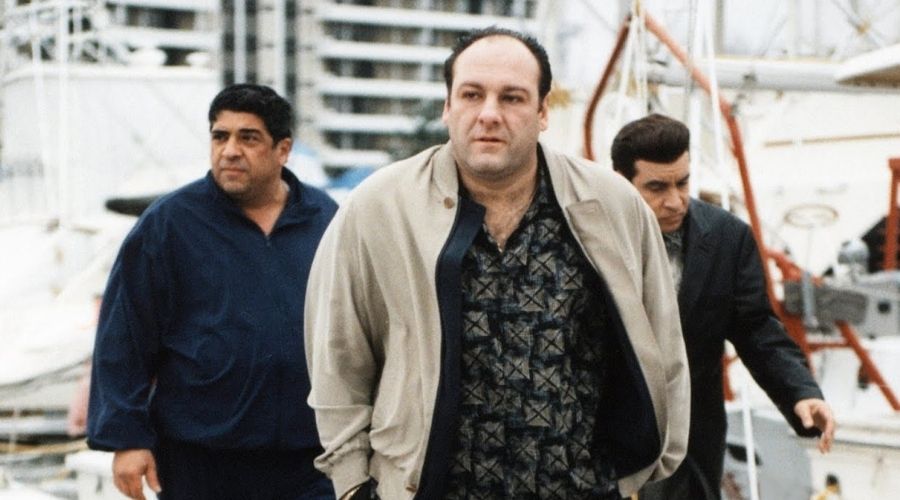 Synopsis: James Gandolfini stars in this acclaimed series as Tony Soprano, a husband and mob boss whose professional and private strains often land him in the office of his therapist. The ensemble cast includes Lorraine Bracco as his doctor, Edie Falco as his long-suffering wife, Michael Imperioli as his hot-headed nephew and Dominic Chianese as his uncle.
---
Also Read: Shows Like 'Californication' To Watch If You Miss the Series
---
Synopsis: When fast-living novelist Hank Moody left the literary haunts of New York for the pleasure seeking splendors of L.A, he thought he'd have fame, fortune and the love of a good woman. Now his personal life is in shambles, his career is on the brink of self-destruction and he still just can't stop yielding to every temptation. Golden Globe® winner David Duchovny stars in the Showtime Original series that takes you on a wild, witty, and sexy ride in the California fast lane.
---
Also Read: Shows Like 'Six Feet Under' To Watch If You Miss the Series
---
Six Feet Under (HBO Max)
Synopsis: When death is your business, what is your life? From Oscar(R)-winning screenwriter Alan Ball ('American Beauty') comes this award-winning HBO drama series that takes a darkly comic look at a dysfunctional L.A. family that runs a funeral business. With Peter Krause, Frances Conroy, Michael C. Hall, Lauren Ambrose and Rachel Griffiths.
---
Also Read: Shows Like 'Halt and Catch Fire' To Watch If You Miss the Series
---
Synopsis: At the dawn of the Information Age, Joe MacMillan (Lee Pace), a manipulative mastermind, Gordon Clark (Scoot McNairy), an embittered visionary, Cameron Howe (Mackenzie Davis), a volatile prodigy and Donna Clark (Kerry Bishé), a working mother, dared to dream big, forging an unlikely alliance in their quest to build a personal computer; but their union was short-lived… ripped apart by the harsh realization that in history, only the truly disruptive ideas matter. Allegiances are tested as partners get caught up in the online wave taking over the tech landscape, and attempts to heal old wounds and deal with the fallout of past conflicts expose the thin line that separates genius from self-delusion, the fragility of human connection, and everyone's desire to do something extraordinary.
---
Also Read: Shows Like 'House M.D.' to Watch If You Miss the Series
---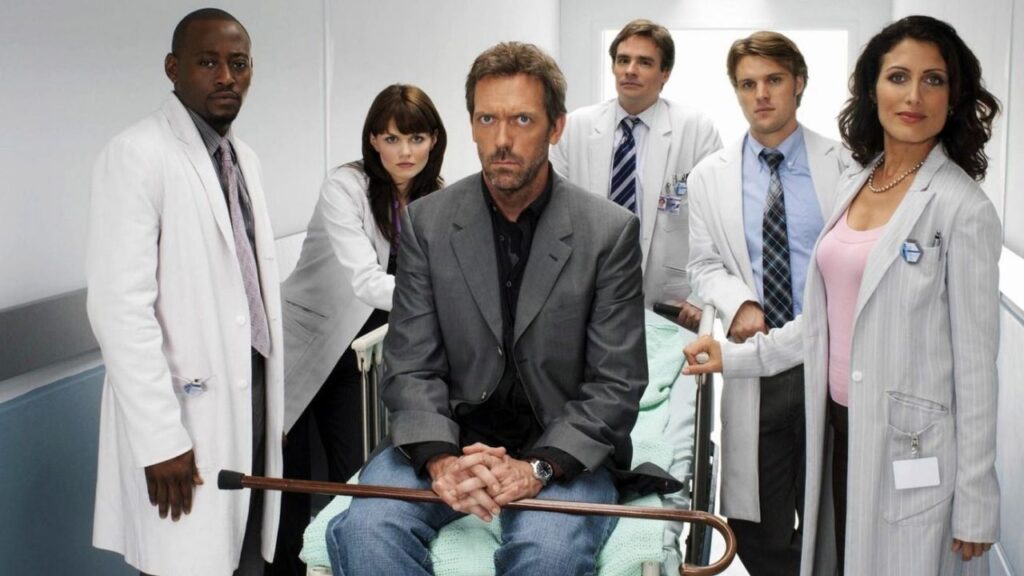 Synopsis: Hugh Laurie stars as the brilliant, but sarcastic Dr. Gregory House, a maverick physician who is devoid of bedside manner. While his behavior can border on antisocial, Dr. House thrives on the challenge of solving the medical puzzles that other doctors give up on. Together with his hand-picked team of young medical experts, he'll do whatever it takes in the race against the clock to solve the case. Check out each gripping episode featuring some of TV's hottest guest stars, including Carmen Electra, Chi McBride, Scott Foley and Sela Ward.