Inspired by a peculiar actual crime book about a Texas housewife, the new HBO Max miniseries Love & Death is finally here. Starring the always brilliant Elizabeth Olsen, Jesse Plemons, and Lily Rabe. The HBO Max series is described as "Two church-going couples, enjoying small-town family life in Texas until somebody picks up an axe." So, if you also like Love & Death here are the best shows you should watch next.
---
Also Read: Shows Like 'The Staircase' To Watch If You Miss the HBO Series
---
The Staircase (HBO Max)
Synopsis: Inspired by a true story, The Staircase follows writer and war veteran Michael Peterson after the suspicious death of his wife Kathleen. On December 9, 2001, Michael makes a frantic 911 call reporting Kathleen has fallen down the stairs of their Durham, NC home. But when the district attorney brings murder charges, members of Michael's blended family must choose whose side they're on and which version of events to believe. As the case becomes engulfed in a media circus, a French documentary film crew arrives to meticulously chronicle its many twists and turns. Intertwining multiple perspectives and timelines, this gripping limited series explores the elusive nature of truth, while serving as an intimate portrait of a family's grief.
The Girl From Plainville (Hulu)
Synopsis: "The Girl From Plainville" is inspired by the true story of Michelle Carter's unprecedented "texting-suicide" case. Based on the Esquire article of the same name by Jesse Barron, the limited series explores Carter's relationship with Conrad Roy III and the events that led to his death and, later, her conviction of involuntary manslaughter.
Synopsis: NBC's "The Thing About Pam" is based on the 2011 murder of Betsy Faria that resulted in her husband Russ' conviction, although he insisted he didn't kill her. He was later exonerated. This brutal crime set off a chain of events that would expose a diabolical scheme deeply involving Pam Hupp. A thorough examination of the scheme was featured on several episodes of "Dateline NBC," becoming one of the most popular topics to ever air on the hit franchise. It also became the subject of a popular 2019 podcast, "The Thing About Pam," which remains one of the most downloaded podcasts on Apple Podcasts.
Synopsis: Candy Montgomery is a 1980 housewife and mother who did everything right—good husband, two kids, nice house, even the careful planning and execution of transgressions—but when the pressure of conformity builds within her, her actions scream for just a bit of freedom. With deadly results. The series stars Jessica Biel, Timothy Simons, Melanie Lynskey, Pablo Schreiber, and Raúl Esparza.
The Act (Hulu)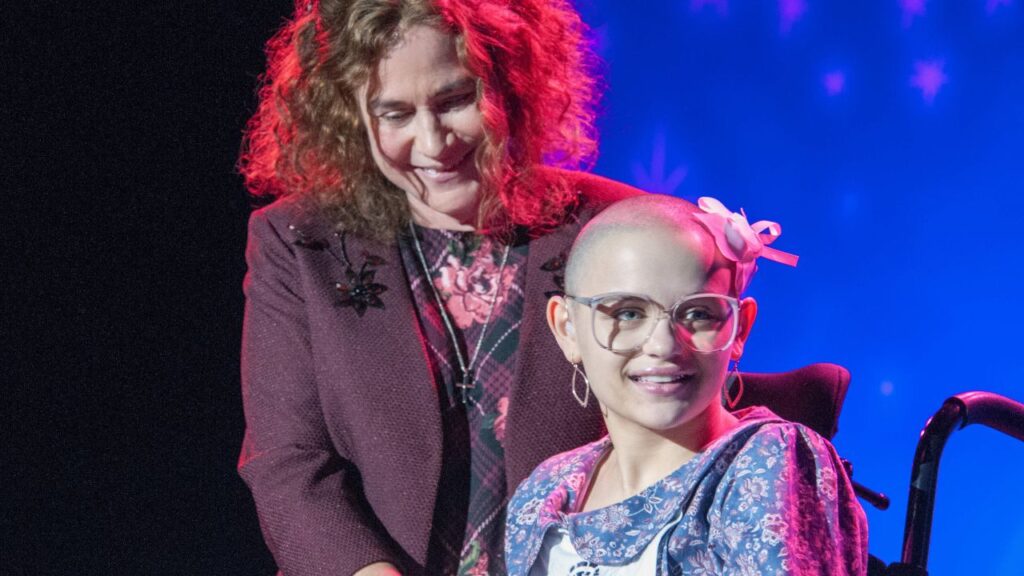 Synopsis: The Act is a seasonal anthology series that tells startling, stranger-than-fiction true crime stories. Season One follows Gypsy Blanchard (Joey King), a girl trying to escape the toxic relationship she has with her overprotective mother, Dee Dee (Patricia Arquette). Her quest for independence opens a Pandora's box of secrets, one that ultimately leads to murder.
---
Also Read: Shows Like 'Under the Banner of Heaven' To Watch If You Loved the Series
---
Under the Banner of Heaven (Hulu)
Synopsis: FX's Under the Banner of Heaven, the original limited series inspired by the true crime bestseller by Jon Krakauer, follows the events that led to the 1984 murder of Brenda Wright Lafferty (Daisy Edgar-Jones) and her baby daughter in a suburb in the Salt Lake Valley, Utah. As Detective Jeb Pyre (Andrew Garfield) investigates events which transpired within the Lafferty family, he uncovers buried truths about the origins of the LDS religion and the violent consequences of unyielding faith. What Pyre, a devout Mormon, unearths leads him to question his own faith.
Unbelievable (Netflix)
Synopsis: When teenager Marie Adler (Kaitlyn Dever) files a police report claiming she's been sexually assaulted by an intruder in her home, the investigating detectives, as well as the people closest to her, come to doubt the truth of her story. Meanwhile, hundreds of miles away, detectives Grace Rasmussen and Karen Duvall (Emmy winners Toni Collette and Merritt Wever) meet while investigating an eerily similar pair of intruder rapes and partner to catch a potential serial rapist.
Inspired by the real events in The Marshall Project and ProPublica Pulitzer Prize-winning article, "An Unbelievable Story of Rape," written by T. Christian Miller and Ken Armstrong, and the This American Life radio episode, "Anatomy of Doubt", with episodes directed by Oscar nominees Susannah Grant and Lisa Cholodenko, "Unbelievable" is a story of unspeakable trauma, unwavering tenacity, and astounding resilience. Showrunner Susannah Grant executive produces the series, from CBS Television Studios, along with Sarah Timberman, Carl Beverly, Lisa Cholodenko, Ayelet Waldman, Michael Chabon, Katie Couric, Richard Tofel, Neil Barsky, Robyn Semien, and Marie.
---
Also Read: Shows Like 'The Undoing' You Have To See
---
Synopsis: Adaptation of Jean Hanff Korelitz's book You Should Have Known. The Undoing centers on Grace Sachs (Kidman), who is living the only life she ever wanted for herself. She's a successful therapist on the brink of publishing her first book, has a devoted husband and young son who attends an elite private school in New York City. Weeks before her book is published, a chasm opens in her life: a violent death, a missing husband, and, in the place of a man Grace thought she knew, only a chain of terrible revelations. Left behind in the wake of a spreading and very public disaster, and horrified by the ways in which she has failed to heed her own advice, Grace must dismantle one life and create another for her child and herself.