Lockwood & Co. is Netflix's latest attempt to create an iconic British IP into a TV series and while the reviews of the series are mixed no one can deny that it was fun to see the characters we all know and love on the screen. Sadly, Netflix has canceled Lockwood & Co. just after its first so if you already miss seeing our supernatural detectives on screen here are some shows you could watch next.
---
Also Read: Shows Like 'The Bastard Son & The Devil Himself' To Watch If You Miss the Series
---
The Bastard Son & The Devil Himself (Netflix)
Synopsis: Sixteen-year-old Nathan (Jay Lycurgo) is the illegitimate son of the world's most dangerous witch. Fearing he will follow in his father's footsteps, Nathan is closely monitored throughout his childhood. As the boundaries between 'good' and 'bad' fray, Nathan – along with mischievous Annalise and charismatic Gabriel – will soon discover who he truly is. The Bastard Son & The Devil Himself is written by Joe Barton (The Lazarus Project, Giri/Haji) and based on the Half Bad books by Sally Green. The series boasts an entirely new score created by British pop group, Let's Eat Grandma.
Synopsis: Truth Seekers is a supernatural comedy drama series about a team of part-time paranormal investigators who team up to uncover and film ghost sightings across the UK, sharing their adventures on an online channel for all to see. However, as they stake out haunted churches, underground bunkers and abandoned hospitals with their array of homemade ghost-detecting gizmos, their supernatural experiences grow more frequent, more terrifying and even deadly, as they begin to uncover a conspiracy that could bring about Armageddon for the entire human race. Set in a mysterious world filled with dread and just-out-of-sight monsters, Truth Seekers mixes the very funny with the very scary in an exciting take on genre storytelling, and stars Nick Frost as Gus, Simon Pegg as Dave, Samson Kayo as Elton, Malcolm McDowell as Richard, Emma D'Arcy as Astrid, and Susan Wokoma as Helen.
---
Also Read: Shows Like 'Shadowhunters' To Watch If You Miss the Series
---
Shadowhunters (Hulu)
Synopsis: Based on the bestselling young adult fantasy book series The Mortal Instruments by Cassandra Clare, "Shadowhunters" follows 18-year-old Clary Fray, who finds out on her birthday that she is not who she thinks she is but rather comes from a long line of Shadowhunters – human-angel hybrids who hunt down demons. When her mother, Jocelyn, is kidnapped, Clary is thrown into the world of demon hunting with mysterious Shadowhunter Jace and her best friend, Simon. Now living among faeries, warlocks, vampires and werewolves, Clary begins a journey of self-discovery as she learns more about her past and what her future may hold.
---
Also Read: Shows Like 'Utopia' To Watch If You Miss the Original Series
---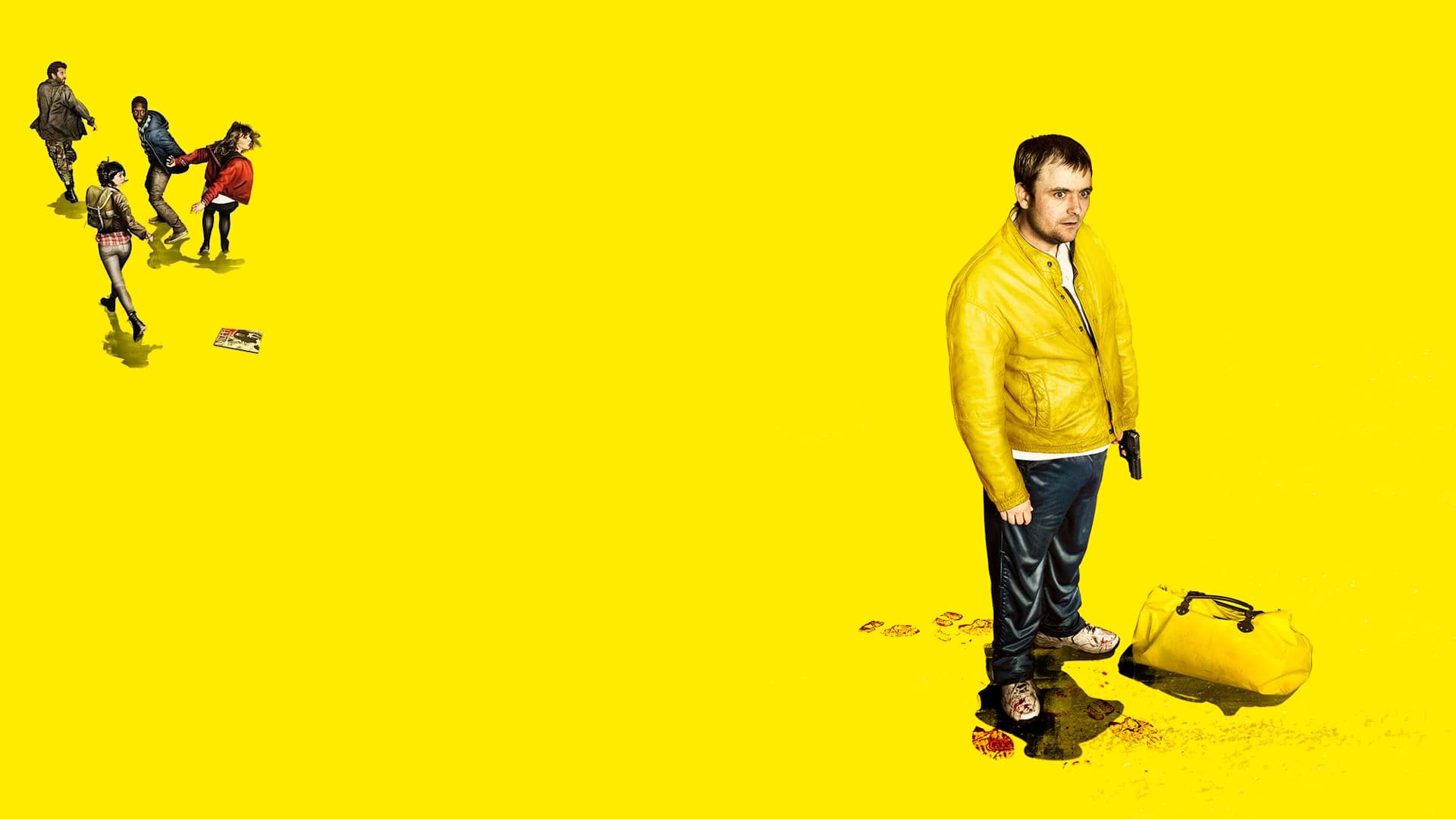 Synopsis: Utopia is a legend. A cult graphic novel rumoured to have predicted the worst disasters of the late twentieth century. Dismissed as the fevered imaginings of a madman by most, and idolised by a handful, only one thing seems certain about Utopia: come into contact with it and you won't be safe for long. When a small group of outsiders find themselves in possession of the manuscript of Utopia, they find themselves at the centre of a nightmarish conspiracy turned real. Targeted by a shadowy organisation known only as The Network, they are left with one option if they want to survive: they have to run.
Mob Psycho 100 (Hulu & Crunchyroll)
Synopsis: Kageyama Shigeo, a.k.a. "Mob," is a boy who has trouble expressing himself, but who happens to be a powerful esper. Mob is determined to live a normal life and keeps his ESP suppressed, but when his emotions surge to a level of 100%, something terrible happens to him! As he's surrounded by false espers, evil spirits, and mysterious organizations, what will Mob think? What choices will he make? The anime based on the original story by ONE, the idol of the webcomic world and creator of One-Punch Man, is coming your way with animation by leading animation studio Bones!
---
Also Read: Shows Like 'Misfits' To Watch If You Miss the Series
---
Synopsis: Meet Kelly, Nathan, Curtis, Alisha and Simon, five unruly teenagers forced to do community service as payback for their crimes. When a freak electrical storm hits their town, strange things begin to happen to them and they soon realize they've turned into superheroes. Each of them possess a power they didn't choose or want, a power which reveals each of their deepest, darkest insecurities. But while they just want to finish their community service and get through the challenges of everyday teenage life, fate has another task in store for them – they must save their town from the evil that has descended upon it. If you think life's tough for your average superhero, it's even tougher when you have a curfew…
---
Also Read: Shows Like 'His Dark Materials' To Watch If You Miss the Series
---
His Dark Materials (HBO Max)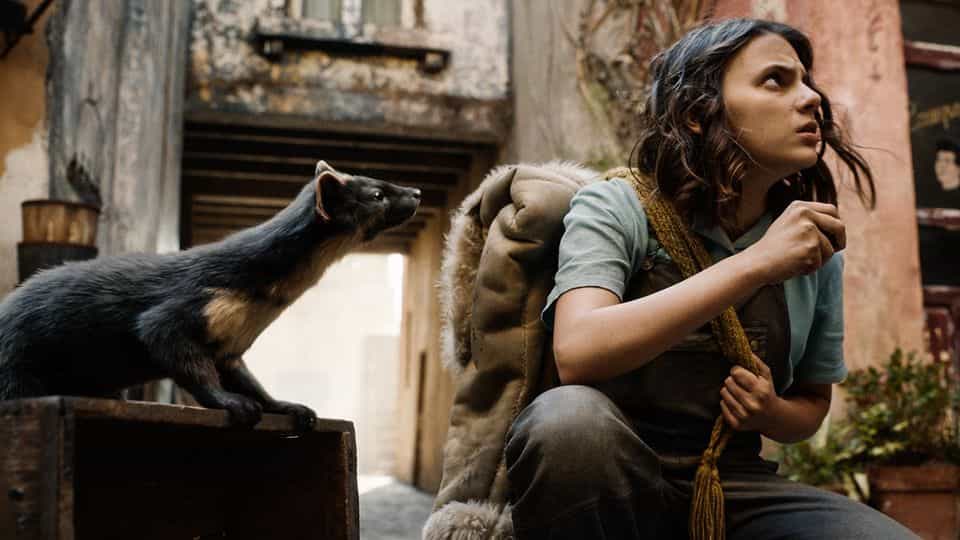 Synopsis: His Dark Materials stars Dafne Keen, James McAvoy, Ruth Wilson and Lin-Manuel Miranda. Adapting Philip Pullman's award-winning trilogy of the same name, which is considered a modern masterpiece of imaginative fiction, the first season follows Lyra, a seemingly ordinary but brave young woman from another world. Her search for a kidnapped friend uncovers a sinister plot involving stolen children, and becomes a quest to understand a mysterious phenomenon called Dust. As she journeys through the worlds, including our own, Lyra meets Will, a determined and courageous boy. Together, they encounter extraordinary beings and dangerous secrets, with the fate of both the living — and the dead — in their hands.
The Letter for the King (Netflix)
Synopsis: The Letter for the King is the story of a ruthless prince who threatens to cast the world into darkness, when a young knight in training named Tiuri (Amir Wilson) embarks on an epic quest to deliver a secret letter to the king. Along the way, he unexpectedly finds himself at the center of a magical prophecy foretelling the rise of a hero who can defeat the prince and restore peace. If he's going to survive the journey, Tiuri will have to learn what it means to be a true knight — and a true leader. The story is based on the best-selling novel of the same name and also stars Ruby Serkis, Thaddea Graham and Gijs Blom. The Letter for the King is written by Will Davies (How To Train Your Dragon, Johnny English, Puss in Boots) who also serves as executive producer.
---
Also Read: Shows Like 'Dirk Gently's Holistic Detective Agency' To Watch If You Miss the Series
---
Dirk Gently's Holistic Detective Agency (Hulu)
Synopsis: Welcome to the world of Dirk Gently's Holistic Detective Agency; a trippy mystery that thrusts a reluctant sidekick into the bizarre world of an unconventional detective who believes in the interconnectedness of all things.
---
Also Read: Shows Like 'I Am Not Okay With This' To Watch If You Miss the Series
---
I Am Not Okay With This (Netflix)
Synopsis: I Am Not Okay With This is an irreverent origin story that follows a teenage girl who's navigating the trials and tribulations of high school, all while dealing with the complexities of her family, her budding sexuality, and mysterious superpowers just beginning to awaken deep within her. From director/EP of The End of the F***ing World Jonathan Entwistle and the producers of Stranger Things comes a new series based on the Charles Forsman graphic novel.