Liaison is a British-French thriller starring the always wonderful Eva Green and Vincent Cassel. The Apple TV+ series follows two agents Alison Rowdy and Gabriel Delage, who are former lovers who have to work together in order to stop international cyberattacks threatening the UK. So, if you liked the series here are some more shows you could watch next.
---
Also Read: Shows Like 'Bodyguard' To Watch While Hoping For Season 2
---
Bodyguard (Netflix)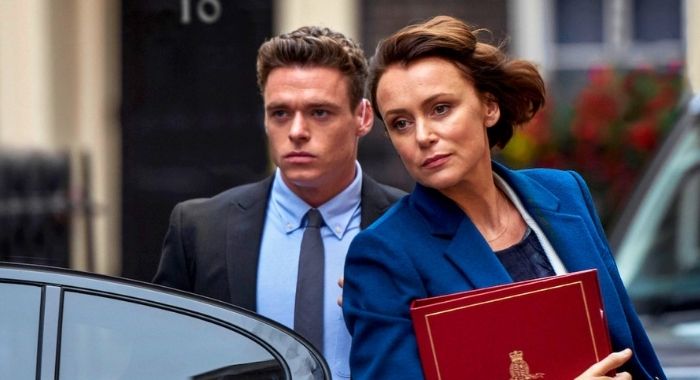 Synopsis: Set in and around the corridors of power, Bodyguard tells the fictional story of David Budd (Richard Madden), a heroic but volatile war veteran now working as a Specialist Protection Officer for the Royalty and Specialist Protection Branch (RaSP) of London's Metropolitan Police Service. When he is assigned to protect the ambitious and powerful Home Secretary Julia Montague (Keeley Hawes), whose politics stand for everything he despises, Budd finds himself torn between his duty and his beliefs. Responsible for her safety, is he actually her biggest threat?
---
Also Read: Shows Like 'The Game' To Watch For More Spy Drama
---
Synopsis: A stylish, edgy spy thriller set in the Cold War, where enemies and allies can't always be separated, and espionage means getting your hands dirty. When a defecting KGB officer reveals the existence of a devastating Soviet plot, codenamed Operation Glass, the charismatic but paranoid head of MI5, known simply as Daddy, assembles a secret committee of intelligence officers to investigate.
Synopsis: Based on real accounts and inspired by contemporary events, this French spy thriller follows the daily lives and missions of members of the country's external security service — France's equivalent of the CIA. It focuses on intelligence officer Guillaume Debailly, code named "Malotru," who is mysteriously recalled to Paris after spending six years undder cover in Syria. As he tries to re-connect with his daughter, ex-wife and colleagues, Debailly risks everything by resuming contact with his marries lover, Nadia, who might have secrets of her own that jeopardize the agent.
---
Also Read: Spy Shows Like 'The Family Man' To Watch While Waiting For Season 3
---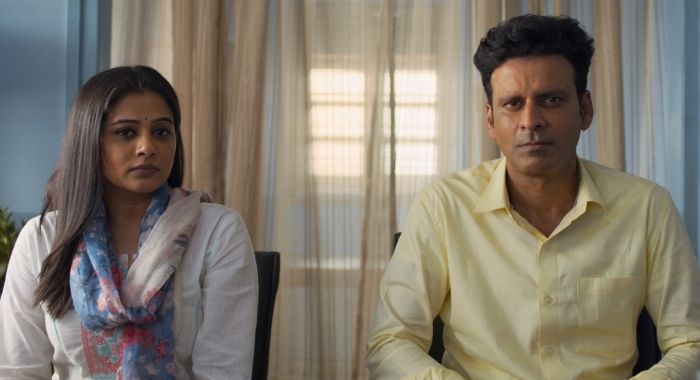 Synopsis: The Family Man is an edgy action-drama series, which tells the story of a middle-class man who works for a special cell of the National Investigation Agency. While he tries to protect the nation from terrorists, he also has to protect his family from the impact of his secretive, high-pressure, and low paying job.
---
Also Read: Shows Like 'Treason' To Watch If You Like the Series
---
Treason (Netflix)
Synopsis: Trained and groomed by MI6, Adam Lawrence's career seems set. But when the past catches up with him in the form of Kara, a Russian spy with whom he shares a complicated past, he is forced to question everything and everyone in his life. A triangular relationship forms between Kara, Adam and his wife, Maddy; three people who are trying to expose each other's secrets, navigate political and diplomatic relationships, whilst hanging onto their personal lives, and those they love most.
---
Also Read: Shows Like 'A Spy Among Friends' To Watch If You Like the Series
---
A Spy Among Friends
Synopsis: A SPY AMONG FRIENDS tells the true story of Nicholas Elliott and Kim Philby — two spies and lifelong friends, one of whom was betraying the other all along.
Synopsis: Berlin Station is a contemporary spy series that follows Daniel Miller (Richard Armitage), an undercover agent who has just arrived at the CIA station in Berlin, Germany. Miller has a clandestine mission: to determine the identity of a now-famous whistleblower masquerading as "Thomas Shaw." Guided by jaded veteran Hector DeJean (Rhys Ifans) Daniel learns to contend with the rough-and-tumble world of the field officer – agent-running, deception, danger and moral compromises. As he dives deeper into the German capital's hall of mirrors and uncovers the threads of a conspiracy that leads back to Washington, Daniel wonders: Can anyone ever be the same after a posting to Berlin?