Kaleidoscope is Netflix's brilliant new inventive series. The episodes of Kaleidoscope can be watched in any order the viewers want and the story and its impact will be different with every variation. Led by Better Call Saul famed actor Giancarlo Esposito the series tells the story of a master thief and his crew as they attempt one of the biggest heists in the history of the world. The story of the series is loosely inspired by real events, which makes Kaleidoscope even more intriguing. So, if have already binged all eight episodes in any order, and are wondering what to watch next. Here is some option for you.
Black Mirror: Bandersnatch (Netflix)
Black Mirror: Bandersnatch is another one of Netflix's experimental projects in which you can choose how the story moves forward in the film.
Synopsis: In 1984, a young programmer begins to question reality as he adapts a sprawling fantasy novel into a video game and soon faces a mind-mangling challenge.
---
Also Read: Shows Like 'Mr. Robot' to Watch If You Miss the Series
---
Synopsis: Young antisocial computer programmer Elliot works as a cybersecurity engineer during the day, but at night he is a vigilante hacker. He is recruited by the mysterious leader of an underground group of hackers to join their organization. Elliot's task? Help bring down corporate America, including the company he is paid to protect – which presents him with a moral dilemma. Although he works for a corporation, his personal beliefs make it hard to resist the urge to take down the heads of multinational companies that he believes are running – and ruining – the world.
---
Also Read: Shows Like 'Sherlock' If You Miss the Series
---
Synopsis: Sherlock Holmes, an analytical deduction fanatic, is helping the police out with their enquiries for fun, when he runs into potential flatmate Dr John Watson, fresh from serving in the war in Afghanistan and sporting a limp. In spite of Watson's initial scepticism, Holmes' brilliant mind and dangerous lifestyle offer the stimulation he craves, and the two quickly forge an alliance. Sherlock provides the inspired leaps of intellect, while Watson keeps his friend's flights of fancy grounded – it's the perfect partnership. Uplifting, action-packed and highly entertaining, with sparky scripts and unforgettable performances by the two leads, this is Sherlock for a new generation.
Sky Rojo (Netflix)
Synopsis: Sky Rojo is the story of a hunt: that of a powerful pimp named Romeo who is after three women who have escaped from his club, after opening their skulls with a cycling trophy. After the adrenaline of the fight, Coral, Gina and Wendy flee with what they are wearing; without money, passports or friends, in a harsh third act full of dangers, fights and accidents, but also of friendship and the blackest and most acidic comedy.
---
Also Read: Shows Like 'Money Heist' If You Miss the Series
---
Money Heist (Netflix)
This Netflix Spanish original is created by Alex Pina and is probably the best heist series in the whole world, It follows eight thieves each with a different set of skills, and their leader the 'Professor' as they pull off the biggest heist in recorded history. Money Heist had five successful seasons on the streaming giant. Netflix's official synopsis for the series is, "Eight thieves take hostages and lock themselves in the Royal Mint of Spain as a criminal mastermind manipulates the police to carry out his plan."
---
Also Read: Shows Like 'Lupin' To Watch While Waiting For Season 3
---
Lupin (Netflix)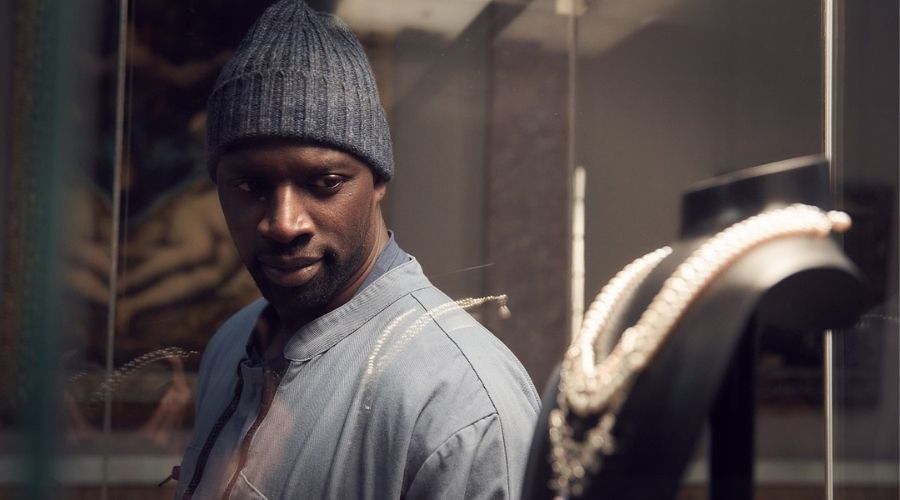 Synopsis: Inspired by the adventures of Arsène Lupin, gentleman thief Assane Diop sets out to avenge his father for an injustice inflicted by a wealthy family. The series stars Omar Sy in the lead role and it is created by George Kay.
Army of Thieves (Netflix)
Synopsis: In this prequel to Zack Snyder's Army of the Dead, small-town bank teller Dieter gets drawn into the adventure of a lifetime when a mysterious woman recruits him to join a crew of Interpol's most wanted criminals, attempting to heist a sequence of legendary, impossible-to-crack safes across Europe.