The con artist characters are always fantasizing about the audience because of their way of stealing from people which is just charming them into thinking that they want to give away their valuable belongings. The new Netflix series Inventing Anna is based on a real-life story that follows a con artist named Anna Sorkin (Julia Garner) who convinced multiple New York socialites and banks that she was a German heiress and she had a multi-million-dollar inheritance. The character of Anna also kept up appearances on Instagram, acting as an influencer by the name of Anna Delvey. The series is told from the POV of investigative journalist Vivian, who is trying to uncover all the lies. If you like Inventing Anna, you might also like these 8 shows for more con artists' thrills.
---
Also Read: Shows Like 'Lupin' To Watch While Waiting For Season 3
---
Lupin (Netflix)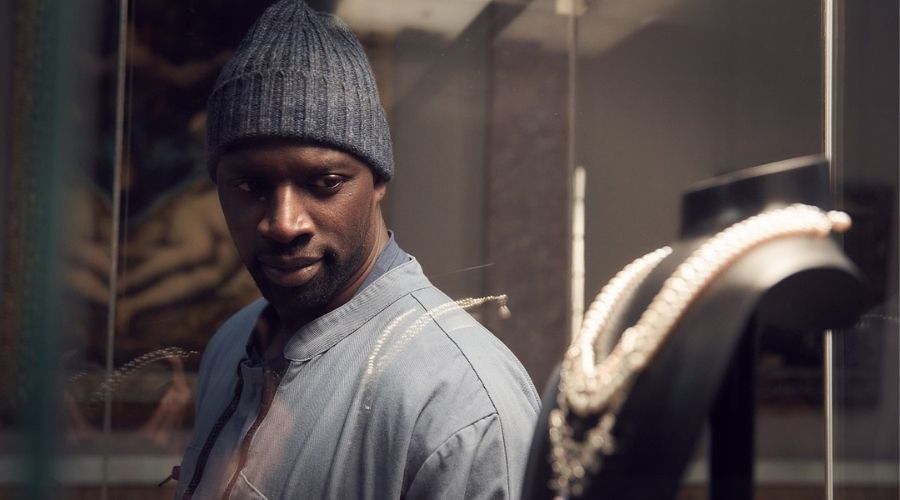 Synopsis: Inspired by the adventures of Arsène Lupin, gentleman thief Assane Diop sets out to avenge his father for an injustice inflicted by a wealthy family. The series stars Omar Sy in the lead role and it is created by George Kay.
---
Also Read: Shows Like 'Sneaky Pete' To Watch if You Miss the Series
---
Synopsis: From the creator of Justified and Executive Producer Bryan Cranston comes an exciting new series about a con-man, Marius (Giovanni Ribisi), on the run from a vicious gangster. Marius hides by assuming the identity of his prison cellmate, Pete, and takes cover with Pete's estranged family – a colorful group (headed by Margo Martindale) with well-guarded and dangerous secrets of their own.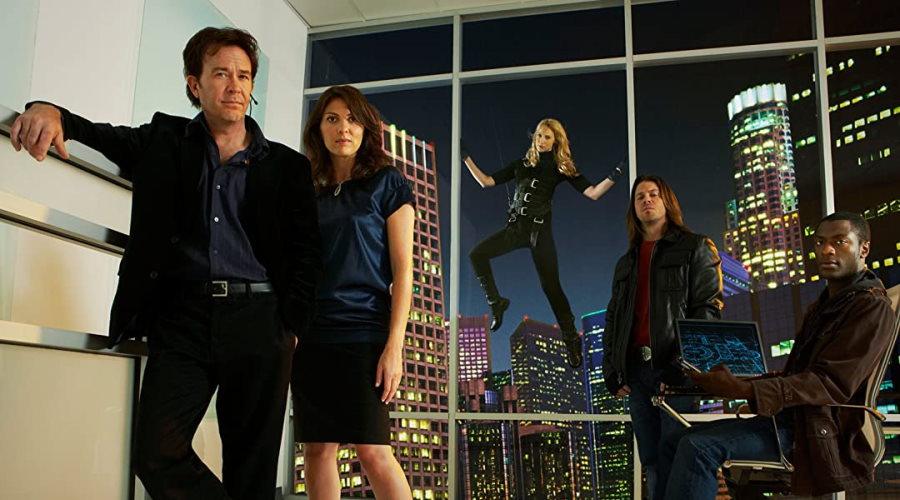 Synopsis: A highly skilled team forms to settle scores against those who use power and wealth to victimize others. The team is Nate Ford (the brains), Sophie Devereaux (the grifter), Eliot Spencer (the hitter), Alec Hardison (the hacker), and Parker (the theif).
The Dropout (Hulu)
Synopsis: Money. Romance. Tragedy. Deception. Hulu's limited series "The Dropout," the story of Elizabeth Holmes (Amanda Seyfried) and Theranos, is an unbelievable tale of ambition and fame gone terribly wrong. How did the world's youngest self-made female billionaire lose it all in the blink of an eye? "The Dropout" stars Amanda Seyfried as Elizabeth Holmes and Naveen Andrews as Sunny Balwani. The limited series also includes guest stars Utkarsh Ambudkar, Kate Burton, Michel Gill, LisaGay Hamilton, William H. Macy, Elizabeth Marvel, Laurie Metcalf, Dylan Minnette, Alan Ruck, Sam Waterston, Michaela Watkins and more.
Imposters (Netflix)
Synopsis: In the series premiere, newlyweds Ava (Maddie) and Ezra's blissful marriage shatters when he discovers his sweet wife has disappeared with all their money and enough sensitive information to destroy his family if he turns to the authorities for help. As a devastated Ezra reels and searches for answers, Maddie expertly prepares for her next con with her trusted cohorts, Max (Brian Benben, Dream On) and Sally (Katherine LaNasa, The Campaign). When Richard shows up at Ezra's door in search of his perfect wife Alice, they realize they've been fooled by the same woman and join forces in the hope of finding her to seek revenge.
The Catch (Hulu)
Synopsis: Alice Vaughan is LA's top private investigator who goes on a private mission for payback. No matter where it leads or the secrets she must keep along the way, Alice will stop at nothing.
Dirty John (Netflix)
Synopsis: Dirty John, starring Eric Bana and Connie Britton, is an eight-part true crime anthology series based on the Los Angeles Times podcast of the same name. This sexy, provocative and harrowing real-life thriller follows the true events of an online dating relationship turned dangerous that rocked headlines and shocked the world.
Good Behavior (Hulu & HBO Max)
Synopsis: Letty Raines is a thief and con artist who is always one bad decision from implosion. Fresh out of prison, she's attempting to stay afloat. But when she overhears a hit man being hired to kill a man's wife, she sets out to derail the job, sending her on a wild collision course with the killer.