Created by Steven Moffat ("Sherlock" and "Dracula") Inside Man is a new psychological thriller. This series shows us how "everyone's a murderer, you just need a good reason and a bad day". The series revolves around an inmate on death row in the US, a vicar from a quaint little town in England, and a journalist as they cross each other's paths in unexpected ways. The brilliant ensemble cast of the series includes Stanley Tucci, David Tennant, Dolly Wells, and Lydia West. So, if you also liked Moffat's devilish new drama here are some more shows like it you could watch to fill up your free time.
Des
Synopsis: David Tennant portrays one of the most infamous and prolific serial killers in UK history, Dennis Nilsen, in a chilling true-crime drama told through the eyes of a detective, a biographer and Nilsen himself.
---
Also Read: Shows Like 'True Detective' To Watch If You Miss The Series
---
True Detective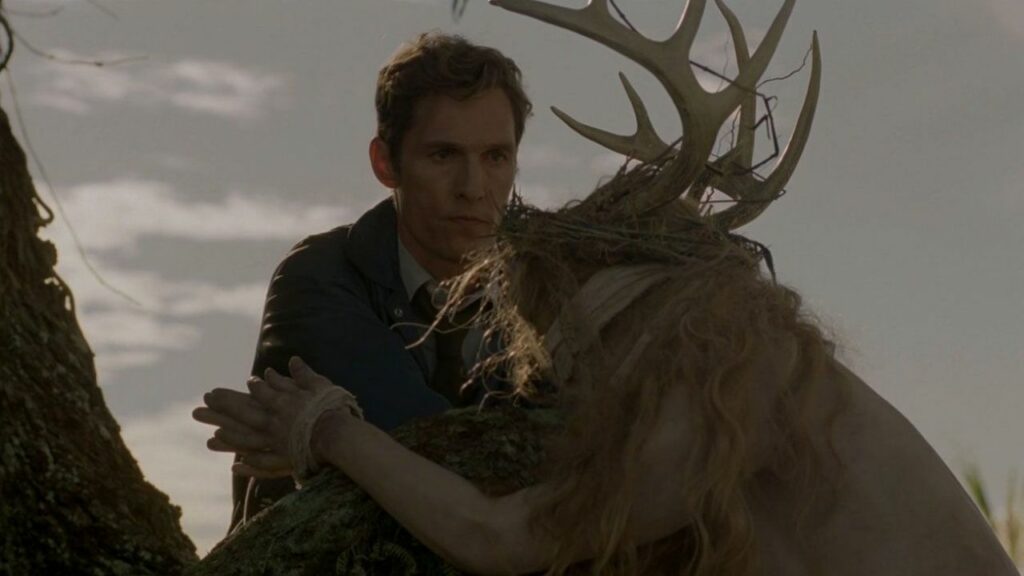 Synopsis: Touch darkness and darkness touches you. From creator/executive producer Nic Pizzolato comes this searing crime drama series that follows troubled cops and the intense investigations that drive them to the edge. Each season features a star-studded new cast involved in cases that will have you on the edge of your seat. In Season 1, it was Matthew McConaughey and Woody Harrelson as two polar opposite cops on the hunt for a serial killer in Louisiana. In Season 2, a bizarre murder case brings together three law-enforcement officers (Colin Farrell, Rachel McAdams, Taylor Kitsch) and a career criminal (Vince Vaughn). Season 3 of the hit series stars Mahershala Ali as a retired detective who has been tormented for 35 years by a case involving the disappearance of a 12-year-old boy and his 10-year-old sister.
Black Bird
Synopsis: Inspired by actual events, when high school football hero and decorated policeman's son Jimmy Keene (Taron Egerton) is sentenced to 10 years in a minimum security prison, he is given the choice of a lifetime — enter a maximum-security prison for the criminally insane and befriend suspected serial killer Larry Hall (Paul Walter Hauser), or stay where he is and serve his full sentence with no possibility of parole. Keene quickly realizes his only way out is to elicit a confession and find out where the bodies of several young girls are buried before Hall's appeal goes through. But is this suspected killer telling the truth? Or is it just another tale from a serial liar? This dramatic and captivating story subverts the crime genre by enlisting the help of the very people put behind bars to solve its mysteries.
---
Also Read: Period Dramas Like 'The Essex Serpent' To Watch After the Series
---
The Essex Serpent
Synopsis: A widow, a village vicar, and a mythical beast…are the rumors true? Set in Victorian England featuring a star studded cast led by Claire Danes, Tom Hiddleston, Frank Dillane, Clémence Poésy and Hayley Squires, 'The Essex Serpent' follows London widow Cora Seaborne (Danes) who moves to Essex to investigate reports of a mythical serpent. She forms an unlikely bond with the village vicar (Hiddleston), but when tragedy strikes, locals accuse her of attracting the creature.
The Stranger
Synopsis: Adam Price is a happily married father of two whose life is turned upside-down after a stranger tells him a secret about his wife. The revelation catapults him into a world of danger.
---
Also Read: Shows Like 'Dracula' To Watch If You Miss the Series
---
Dracula
Synopsis: From the makers of Sherlock, a brand new series inspired by Bram Stoker's classic novel. In Transylvania in 1897, the blood-drinking Count is drawing his plans against Victorian London. And be warned, the dead travel fast.
Broadchurch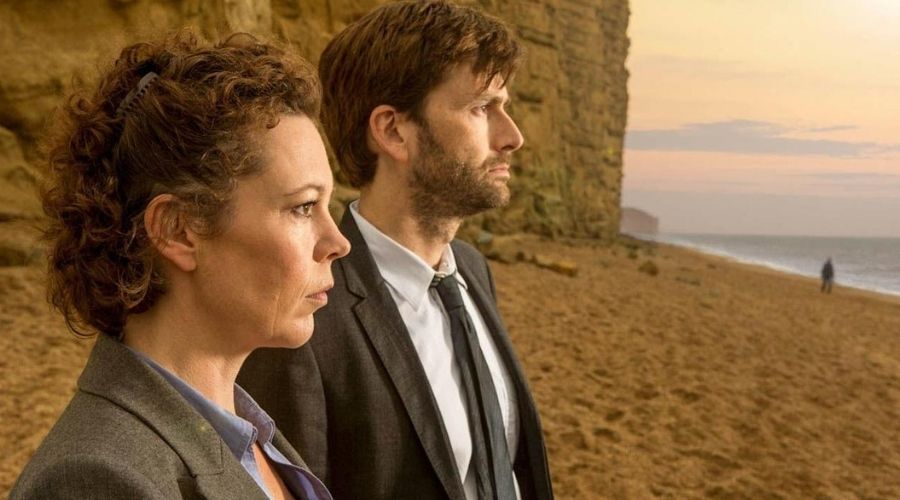 Synopsis: Critically acclaimed, BAFTA award-winning drama Broadchurch explores what happens to a small community when it suddenly becomes the focus of a police investigation, following the tragic and mysterious death of an eleven year- old boy. Police officers DI Alec Hardy (David Tennant) and DS Ellie Miller (Olivia Colman) were called in to investigate the case, and found that the killer was closer to home than they could ever have imagined.
---
Also Read: Best Shows Like 'Mindhunter' To Watch If You Miss the Series
---
The Mindhunter
Synopsis: In the late 1970s two FBI agents expand criminal science by delving into the psychology of murder and getting uneasily close to all-too-real monsters. Mindhunter features Jonathan Groff (Looking), Holt McCallanay (Sully), Anna Torv (Fringe) and Hannah Gross (Unless). The series is directed by David Fincher (Gone Girl, The Social Network, Zodiac), Asif Kapadia (Amy, Senna), Tobias Lindholm (A War, A Hijacking) and Andrew Douglas (The Amityville Horror, U Want Me 2 Kill Him?). Fincher, Joshua Donen (Gone Girl, The Quick and the Dead) Charlize Theron (Girlboss, Hatfields & McCoys) and Cean Chaffin (Gone Girl, Fight Club) are Executive Producers.