The British crime drama series Happy Valley has to be one of the most thrilling and heartfelt crime dramas ever made. The BBC One drama follows Catherine Cawood (Sarah Lancashire), a police sergeant in West Yorkshire, who leads an entire team of police officers and also she is a single mother of two. The crime drama follows Catherine as she hunts down a criminal named Tommy Lee Royce (James Norton). Created by Sally Wainwright, Happy Valley ran for only three seasons and it has been confirmed that the creators are not planning a Season 4 yet. So, if you also miss the series here are some shows you could watch next.
The Fall (Prime Video, Peacock, Britbox, Tubi & Pluto TV)
Synopsis: Emmy and Golden Globe winner Gillian Anderson (The X-Files) smolders as a British detective summoned to Belfast to solve a high-profile murder. She quickly recognizes the signs of a serial killer, but the culprit (Jamie Dornan, Once Upon a Time) has already targeted his next victim.
---
Also Read: Shows Like 'Broadchurch' To Watch If You Miss the Series
---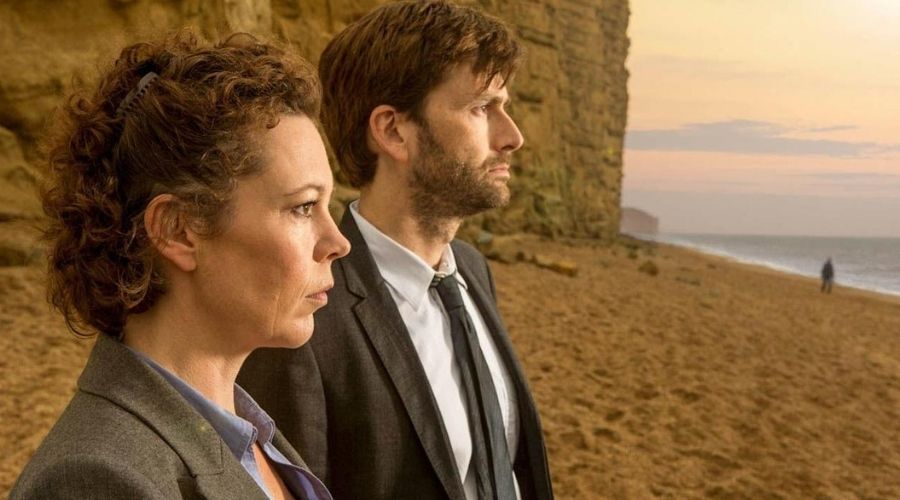 Synopsis: Critically acclaimed, BAFTA award-winning drama Broadchurch explores what happens to a small community when it suddenly becomes the focus of a police investigation, following the tragic and mysterious death of an eleven year- old boy. Police officers DI Alec Hardy (David Tennant) and DS Ellie Miller (Olivia Colman) were called in to investigate the case, and found that the killer was closer to home than they could ever have imagined.
Criminal: UK (Netflix)
Synopsis: Following a hugely successful first series and great critical acclaim, Criminal UK returns with four new cases, four new suspects and one room that changes everything. Prepare for bold stories, some surprises, and a completely innovative take on the police procedural.
Line of Duty (Hulu, Peacock, Tubi, Crackle & Pluto TV)
Synopsis: Set in the fictional police anti-corruption unit AC-12, "Line of Duty" is a cat-and-mouse thriller that takes a probing look into modern policing and corruption. The British drama features an all-star cast including Keeley Hawes, Vicky McClure, Martin Compston, Adrian Dunbar, Lennie James, Neil Morrissey and Gina McKee.
---
Also Read: Shows Like 'Luther' To Watch If You Miss the Series
---
Luther (Britbox & Pluto TV)
Synopsis: On a moral crusade, with only his convictions for company, John Luther (Idris Elba) is a deeply troubled man, a philosophical cop possessed by the insoluble problem of evil and justice in a Godless world, who gets pulled to the very edge of temptation.
The Responder (Britbox)
Synopsis: Chris drives a frontline response vehicle in his home town of Liverpool. Night after night he faces crime, violence and addiction on the streets, whilst battling against personal demons that threaten to destabilise his work, his marriage and his mental health.
Sherwood (Britbox)
Synopsis: A politically pertinent thriller about a community torn apart by two shocking killings. A complex political past means that the industrial villages around Sherwood Forest have often been divided communities. But when two local residents are killed, old wounds are reopened and the town is engulfed in tension and fear. It's down to police chief Ian and London met police officer Kevin to solve the case. Can they help this fractured community heal? Drawn from real-life events, Sherwood is a shockingly relevant thriller about a burgeoning lack of trust in police and government and the way long-buried political tensions can resurface to devastating effect.
The Killing (Hulu)
Synopsis: Based on the Danish series Forbrydelsen, THE KILLING follows various murder investigations led by homicide detectives "Sarah Linden" (Mireille Enos) and "Stephen Holder" (Joel Kinnaman). Seasons one and two chronicled the "Rosie Larsen case," with Linden and Holder investigating the murder of a teenage girl. Picking up one year after the close of that investigation, season three followed the detectives on their search for a runaway girl, leading them to discover a gruesome string of murders that connected to a previous investigation by Linden.
Vera (Britbox)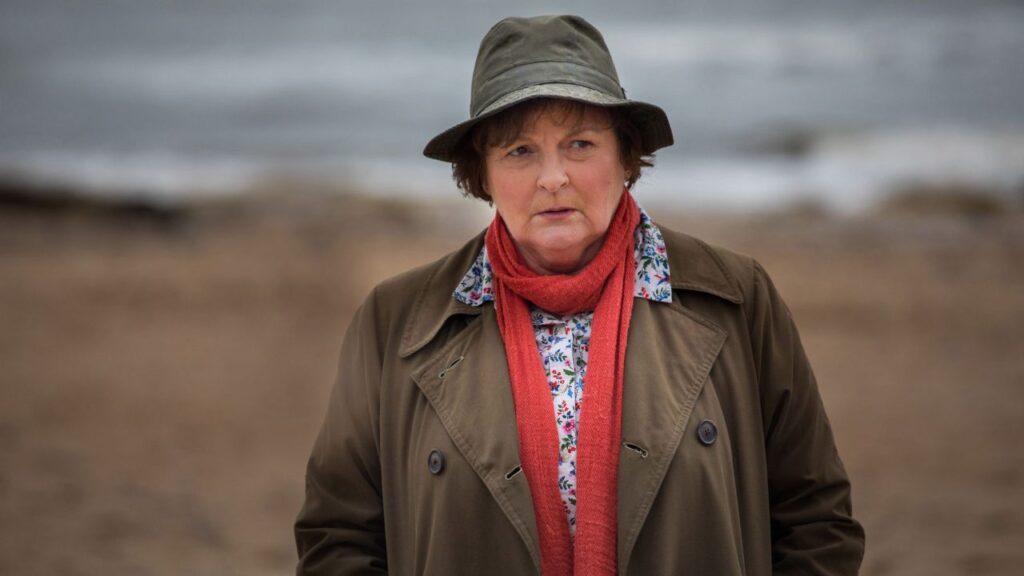 Synopsis: DCI Vera Stanhope is obsessive about her work. She faces the world with caustic wit, guile and courage. Alongside her trusted colleagues, she tackles each new case with unparalleled professionalism…
Synopsis: "The Widower" is the three-part, true story of Malcolm Webster — an infamous wife-killer who marries, and attempts to kill, a succession of woman to mask his debts and cash in on their life insurance policies.