Hanna is a great action thriller series with a very charming and ruthless lead character. Based on the 2011 movie of the same name the series tells the story of the titular young girl Hanna as he faces life-threatening dangers while living in the forests of Poland. Hanna is filled with great action set pieces and a lot of heart which truly connected with fans resulting in the massive popularity of the series. So, if you miss Hanna, here are some shows you should watch next.
Synopsis: Absentia centers on FBI agent Emily Byrne (Stana Katic). While hunting one of Boston's most notorious serial killers, Agent Byrne disappears without a trace and is declared dead. Six years later, Emily is found in a cabin in the woods, barely alive, and with no memory of the years she was missing. Returning home to learn her husband has remarried and her son is being raised by another woman, she soon finds herself implicated in a new series of murders.
Synopsis: Sydney Bristow (Jennifer Garner) discovers that her employer, SD6, is not part of the government but actually an enemy organization. She goes to work undercover at SD6 as a double agent, while actually working with the CIA. Her greatest ally is another fellow double agent: her father.
Synopsis: Meet Annie Walker (Piper Perabo, Coyote Ugly): smart, stunning and the CIA's newest field operative in one of their most secretive branches. Suddenly summoned by headquarters for active duty one month before training is over, she's quickly thrown into a shadowy world full of cons, killers and international crime rings. What she doesn't know is there's something—or someone—from her past that her bosses want badly enough to put her in harm's way. She just has to survive long enough to find out why.
---
Also Read: Shows Like 'Condor' To Watch If You Loved the Spy Series
---
Synopsis: Based on the novel "Six Days of the Condor" by James Grady and screenplay "Three Days of the Condor" by Lorenzo Semple Jr. and David Rayfiel, Condor follows CIA analyst (Max Irons) who stumbles onto a plan that threatens the lives of millions. Joe Turner has always been conflicted about his work for the CIA. But when something he's discovered gets his entire office killed, leaving Joe as the only survivor and forcing him to go on the run, the theoretical reservations he's harbored turn into all-too-real moral dilemmas. Under pressure, Joe will be forced to redefine who he is and what he's capable of in order to discover the truth and to stop a plot that threatens the lives of millions. Starring Max Irons, William Hurt, Leem Lubany, Angel Bonnani, Kristen Hager, with Mira Sorvino and Bob Balaban and special guest star Brendan Fraser.
---
Also Read: Shows Like 'Alex Rider' To Watch While Hoping For Season 3
---
Synopsis: Based on the best-selling Alex Rider books by Anthony Horowitz. When Alex Rider learns that his Uncle Ian was killed in the line of duty as a British spy – and not a car accident like he's been told – everything changes for this otherwise normal teen. Alex is soon approached by Alan Blunt, head of a top-secret offshoot of MI6 known as The Department, who reveals that he's been unknowingly trained since childhood for the dangerous world of espionage. Pressured to leave his old life behind, Alex goes undercover to investigate the connection between the deaths of two billionaires and a remote boarding school called Point Blanc. Upon arrival, he discovers that the students are subjects in the megalomaniacal school director's plan led to gain control of their families' business empires. Aided by his classmate Kyra, best friend Tom, and his au pair Jack, Alex exposes the plot's global network and begins his career as MI6's youngest covert asset.
Quantico (Hulu)
Synopsis: A diverse group of recruits has arrived at the FBI Quantico Base for training. They are the best, the brightest, and the most vetted, so it seems impossible that one of them is suspected of masterminding the biggest attack on New York City since 9/11. Stars Yasmine Al Massri (Nimah Amin), Johanna Braddy (Shelby Wyatt), Priyanka Chopra (Alex Parrish), Jake McLaughlin (Ryan Booth), Aunganue Ellis (Miranda Shaw), Tate Ellington (Simon Asher), Graham Rogers (Caleb Haas).
Into the Badlands (Netflix)
Synopsis: Centuries from now, a feudal society has emerged in the wake of civilisation's destruction. This area is now called the Badlands and is uneasily divided among seven rival Barons. Each Baron enforces their iron rule with the aid of loyal armies of trained assassins known as Clippers. The most lethal of the Badlands' Clippers is Sunny (Daniel Wu) — the Regent (Head Clipper) and most trusted advisor of Baron Quinn (Marton Csokas). For decades, Quinn has been unchallenged as the Badlands' most powerful Baron; however, the territory's newest Baron, The Widow (Emily Beecham), has begun testing his appetite for a fight. One day, Sunny rescues M.K. (Aramis Knight), a teenage boy who has survived a deadly ambush. Sunny soon comes to understand that the teen harbours a dark secret and has a hefty bounty on his head. Together, they will embark on an odyssey that could mean the difference between chaos and enlightenment for everyone in the Badlands.
---
Also Read: Spy Shows Like 'The Night Manager' To Watch If You are Still Hoping For Season 2
---
Synopsis: A contemporary interpretation of John le Carré's espionage novel, "The Night Manager" follows former British soldier Jonathan Pine (Tom Hiddleston) who is recruited by intelligence operative Angela Burr (Olivia Colman) to infiltrate the inner circle of international businessman Richard Onslow Roper (Hugh Laurie) and detonate the unholy alliance he has ministered between the intelligence community and the secret arms trade. To reach the heart of Roper's vast empire, Pine must withstand the suspicious interrogations of his venal chief of staff, Major Corkoran (Tom Hollander) and the allure of his beautiful girlfriend Jed (Elizabeth Debicki). In his quest to do the right thing, Pine must first become a criminal himself. Executive producers include John Le Carré, Simon Cornwell, Stephen Cornwell and Stephen Garrett. Writer David Farr also serves as an executive producer as does Academy Award® winner Susanne Bier, who serves as director.
---
Also Read: Shows Like 'The Punisher' To Watch If You Miss the Series
---
The Punisher (Disney+)
Synopsis: Frank Castle, also known as "The Punisher", believes he has exacted revenge on the criminals responsible for the tragic murder of his family. However, he soon uncovers a larger, deeper conspiracy behind the events that occurred, involving his time serving in the Marine Corps. Alongside run-ins with law enforcement, his ex-best friend Billy Russo, and former NSA analyst Micro, Frank seeks to uncover the truth once and for all.
---
Also Read: Shows Like 'Utopia' To Watch If You Miss the Original Series
---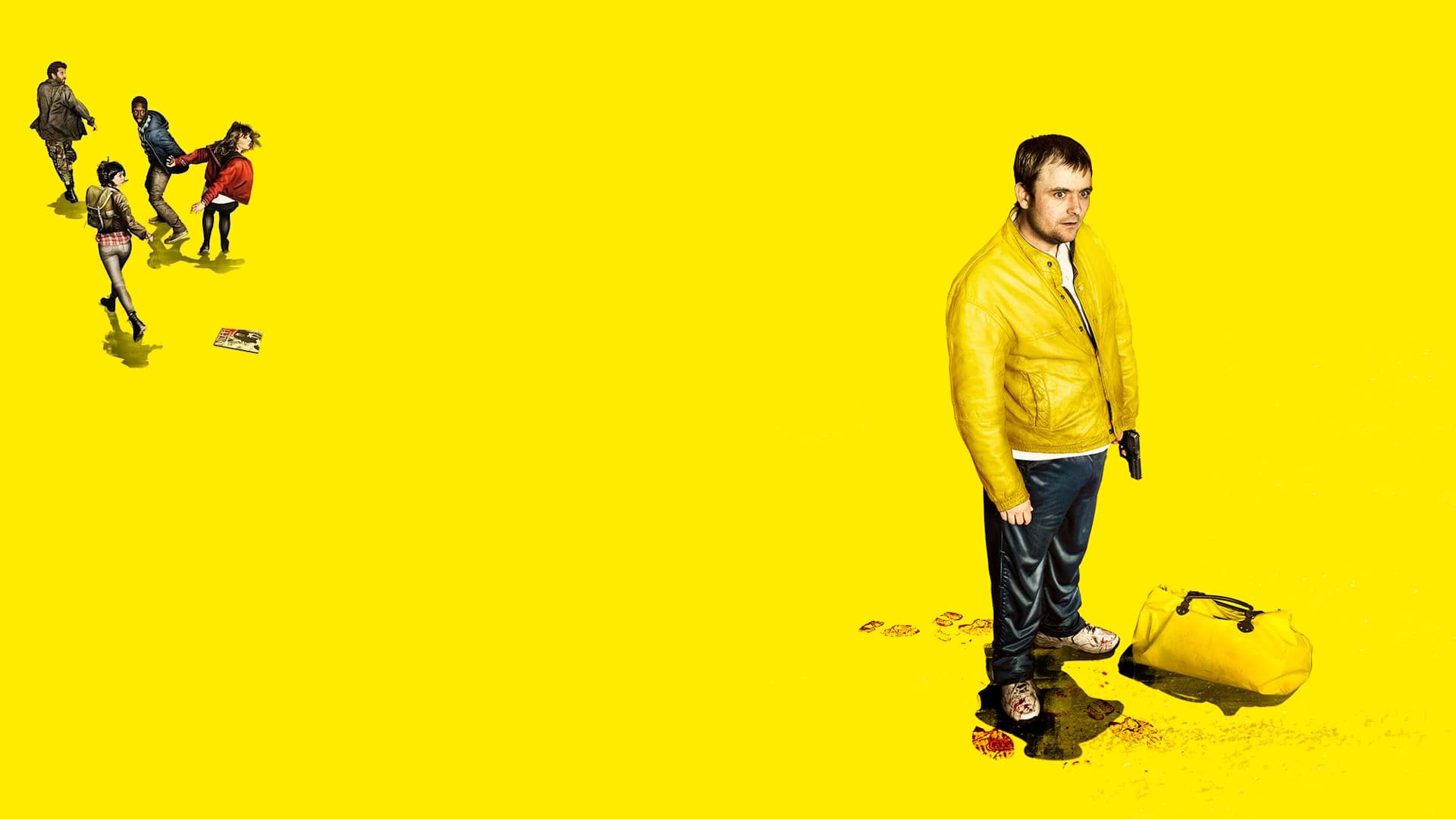 Synopsis: Utopia is a legend. A cult graphic novel rumoured to have predicted the worst disasters of the late twentieth century. Dismissed as the fevered imaginings of a madman by most, and idolised by a handful, only one thing seems certain about Utopia: come into contact with it and you won't be safe for long.