Grey's Anatomy is one of the longest-running live-action series ever. The ABC series follows the personal and professional lives of surgical interns, residents, and attendings at the fictional Seattle Grace Hospital. Grey's Anatomy premiered in 2005 and even 18 years later the medical drama is still running strong. So, while you wait for the next season of Grey's Anatomy to come out here are some similar shows you could watch until then.
Synopsis: The 'Grey's Anatomy' spin-off focuses on neonatal surgeon Addison Forbes Montgomery, who has left Seattle Grace and moved to L.A., where she practices at the upscale Oceanside Wellness Clinic with her divorced medical-school friends Naomi and Sam Bennett.
Station 19 (Hulu)
Synopsis: In Seattle, all firefighters are also trained EMTs and the crew at Station 19 is second to none. Working in 24-hour shifts, these professionals spend so much time together that they build relationships, unlike any others.
New Amsterdam (Netflix & Peacock)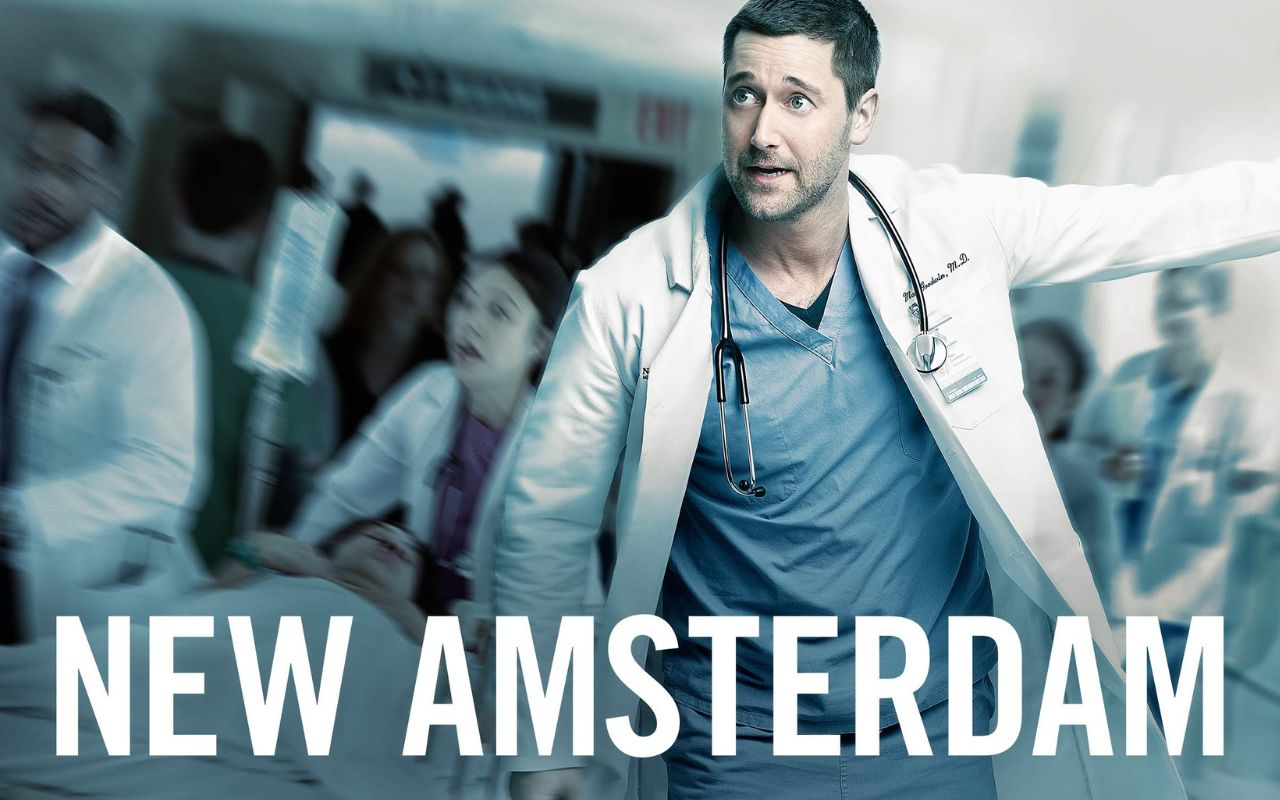 Synopsis: Inspired by the oldest public hospital in America, this unique medical drama follows the brilliant and charming Dr. Max Goodwin (Ryan Eggold, The Blacklist), the institution's newest medical director, who sets out to tear up the bureaucracy and provide exceptional care. How can he help? Well, the doctors and staff have heard this before. Not taking "no" for an answer, Dr. Goodwin must disrupt the status quo and prove he will stop at nothing to breathe new life into this understaffed, underfunded and underappreciated hospital – the only one in the world capable of treating Ebola patients, prisoners from Rikers and the president of the United States under one roof – and return it to the glory that put it on the map.
Synopsis: Combining the extraordinary talents of bestselling author Michael Crichton (Jurassic Park) and Steven Spielberg's Amblin Television with Peabody, Humanitas, and Emmy®-winning producer John Wells (The West Wing) and Emmy® winner Christopher Chulack (Third Watch), the multiple Emmy® Award-winning ER explores the inner workings of an urban teaching hospital and the critical issues faced by the dedicated physicians and staff of its overburdened emergency room. These medical professionals remain determined to save lives in a place where nothing is taken for granted and nothing is certain…nothing except that another desperate person will be rushed through the emergency room doors in the next moment in need of their help.
---
Also Read: Shows Like 'Scrubs' To Watch If You Miss the Series
---
Scrubs (Hulu)
Synopsis: ABC's Scrubs examines the lives of the staff at Sacred Heart. In this unpredictable hospital filled with over-the-top staffers and patients, doctors have learned to survive by relying on each other to face relationships, death, kids, interns, water balloons, and anything else life may throw at them. Around here, humor and tragedy collide as they continually learn that even when you figure out who you are, there's still more life to navigate and it helps to have good people in your corner…even if they are a bit scattered themselves.
---
Also Read: Shows Like 'House M.D.' to Watch If You Miss the Series
---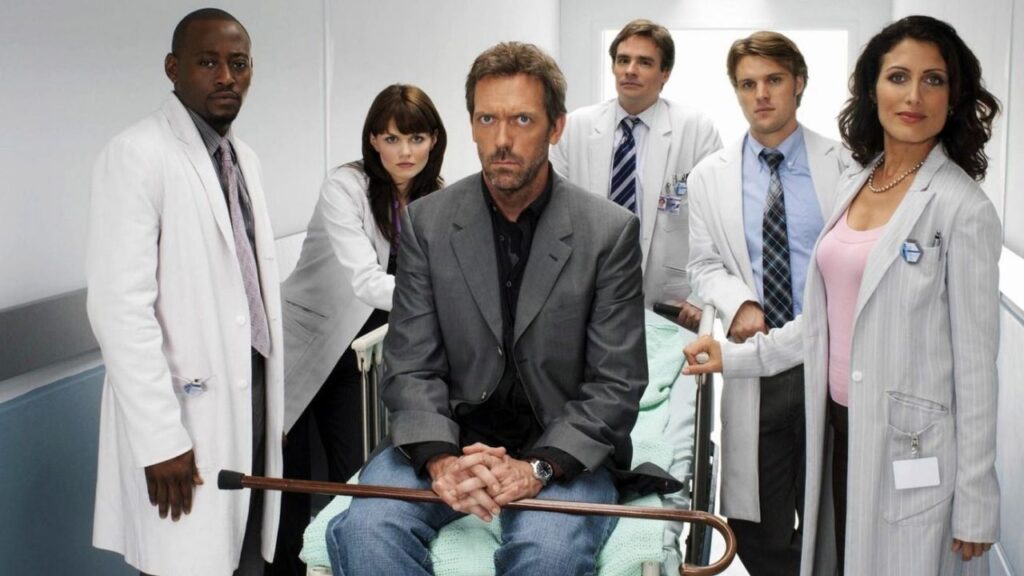 Synopsis: Hugh Laurie stars as the brilliant, but sarcastic Dr. Gregory House, a maverick physician who is devoid of bedside manner. While his behavior can border on antisocial, Dr. House thrives on the challenge of solving the medical puzzles that other doctors give up on. Together with his hand-picked team of young medical experts, he'll do whatever it takes in the race against the clock to solve the case. Check out each gripping episode featuring some of TV's hottest guest stars, including Carmen Electra, Chi McBride, Scott Foley and Sela Ward.
The Resident (Hulu)
Synopsis: A tough, brilliant senior resident guides an idealistic young doctor through his first day, pulling back the curtain on what really happens, both good and bad, in modern-day medicine.
---
Also Read: Shows Like 'The Good Doctor' To Watch After Season 5
---
The Good Doctor (Hulu)
Synopsis: Dr. Shaun Murphy (Freddie Highmore), a young surgeon with autism and savant syndrome, continues to use his extraordinary medical gifts at St. Bonaventure Hospital's surgical unit. As his friendships deepen, Shaun works harder than he ever has before as he starts dating, while navigating his environment and relationships to prove to his colleagues that his talents as a surgeon will save lives. The series is from David Shore ("House"), and "Lost" and "Hawaii Five-0" star Daniel Dae Kim.
---
Also Read: Shows Like 'Suits' To Watch If You Miss the Series
---
Synopsis: Suits delves into the fast-paced, high-stakes world of Manhattan Corporate law firm where hotshot attorney, Harvey Specter (Gabriel Macht) makes a risky move by hiring legal prodigy Mike Ross (Patrick J. Adams) as his new associate despite not having a college or law degree. The two are forced to keep up the charade as they become an irrepressible duo. Boundaries are crossed, alliances are tested and fallouts are inevitable in the riveting nine seasons which also stars Meghan Markle, Gina Torres, Sarah Rafferty, Rick Hoffman, Dulé Hill, Amanda Schull and Katherine Heigl.
---
Also Read: Shows Like 'This is Going to Hurt' To Watch If You Liked the Series
---
This Is Going To Hurt (AMC+ & The Roku Channel)
Synopsis: Based on the best-selling non-fiction memoir of the same name, the series follows junior doctor Adam Kay in his chaotic job in Obstetrics and Gynaecology. As well as managing the disorder and fatigue of hospital life, from unexpectedly assisting in bloody births to dealing with the unexpected deaths of patients, Adam must navigate his personal relationships, including with his parents who he has not come out to. All the while, the vicious cycle of working exacts a cumulative effect on his ability to handle it all.