Gossip Girl is one of the most famous teen series ever made. Its success was like lightning in a bottle. Based on a book series of the same name by Cecily von Ziegesar, its story revolves around privileged teenagers living in Manhattan's Upper East Side as all of them are pestered by an anonymous blogger rightly named Gossip Girl. The series has launched some of the biggest names in Hollywood right now including Blake Lively, Penn Badgley, and Leighton Meister. Gossip Girl ran on The CW for six successful season-ending its run in 2012. Gossip Girl was also rebooted recently as an HBO Max original series. So, if you miss the series here are some more shows you could watch to fill up your time.
---
Also Read: Shows Like HBO Max's 'Gossip Girl' To Watch If You Miss the Series
---
Gossip Girl (HBO Max)
Synopsis: Nearly a decade after the original Gossip Girl's website went dark, a new generation of Upper East Side private school teens are introduced to the unforgiving and transformative reality of nonstop social surveillance. Diving back into the scandalous lives of Manhattan's elite, this extension of the pop culture classic explores just how much social media – and the landscape of New York City itself – has evolved since we last dished on the Met steps. But while the times may have changed, the drama is richer than ever.
Elite (Netflix)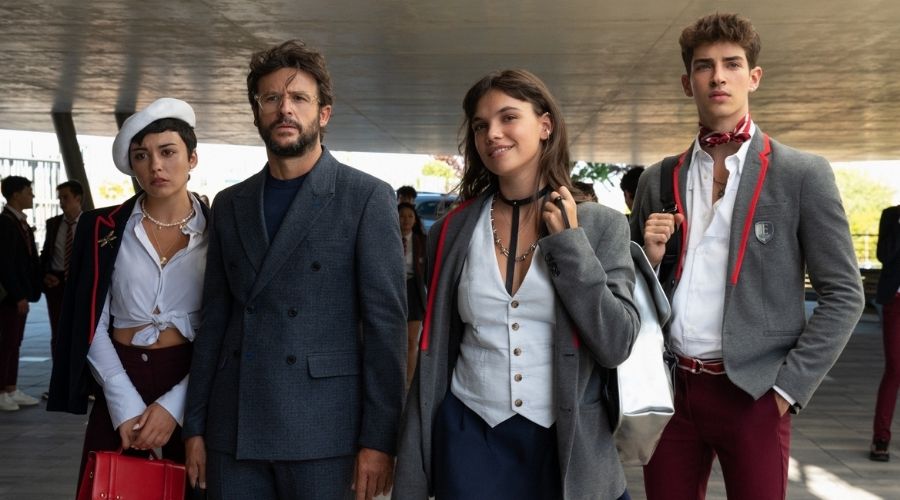 Synopsis: When three working class kids were given scholarships to Spain's most elite high school, they thought they were in for their big break. But when one of their classmates turns up dead, everyone is under question. Welcome to Las Encinas.
---
Also Read: Shows Like 'Pretty Little Liars' To Watch If You Miss the Series
---
Pretty Little Liars (HBO Max & Hulu)
Synopsis: Rosewood is a perfect little town. So quiet and pristine, you'd never guess it holds so many secrets. Some of the ugliest ones belong to the prettiest girls in town: Aria, Spencer, Hanna and Emily, four friends whose darkest secrets have been unraveling since Alison, the Queen Bee of their group disappeared. As the mystery surrounding Ali's disappearance resurfaces, the girls begin getting messages from a mysterious "A," who they quickly realize is out to get them. Now, after years of tormenting and numerous shocking revelations, the Liars are united and ready to kick some "A" and uncover the truth! No longer just wanting to sit by and wait for "A's" latest cruel attack, Aria, Emily, Hanna and Spencer take matters into their own hands and try to finally put a stop to their tormentor. As relationships are put to the test, new and old secrets are revealed and the stakes are raised higher than ever before as the Liars come closer to the truth. Will all of their sacrifices be worth it in the end?
Dynasty (Netflix)
Synopsis: Wealth, power, deception, and double-dealing…what does it take to build a dynasty? A modern re-imagining of the iconic primetime soap, centering on the powerful Carrington family as they defend their throne against the Colbys, new rivals and threats, and even each other.
Grand Army (Netflix)
Synopsis: Grand Army tunnels into a generation that's raging and rising. Five students at the largest public high school in Brooklyn take on our chaotic world as they fight to succeed, survive, wild out, break free and seize the future.
---
Also Read: Shows Like 'The O.C.' To Watch If You Miss the Series
---
The O.C. (HBO Max & Hulu)
Synopsis: Outsider Ryan, quick-witted Seth, girls-next-door Summer and Marissa and more – all the characters you love (or sometimes love to hate) are here in episodes alive with laughs and drama, indie bands and Chrismukkah, and featuring real insights into teens and parents, what's in and what matters, growing up and moving on. There's nothing like a day at the beach. Catch every wave!
---
Also Read: Shows Like 'One Tree Hill' To Watch If You Miss the Series
---
One Tree Hill (HBO Max & Hulu)
Synopsis: Aside from basketball, Nathan Scott (James Lafferty) and Lucas Scott (Chad Michael Murray) have little in common — but the two young men share the same father, Dan (Paul Johansson). Arrogant, wealthy and assured, Nathan is the star of the high school basketball team. Quiet and driven, Lucas is a legendary player on the playground and the product of a working single mom, Karen (Moira Kelly). After growing up in opposite worlds in the same small town, the half-brothers find their lives colliding. In the middle of the crossroads is Peyton (Hilarie Burton), Nathan's beautiful girlfriend who may have more in common with Lucas, and Lucas' platonic best friend, Haley (Bethany Joy Galeotti). Sophia Bush also stars as Brooke.
---
Also Read: Shows Like 'Euphoria' To Watch While Waiting For Season 3
---
Euphoria (HBO Max)
Synopsis: Provocative, authentic and unforgettable. Based on the groundbreaking Israeli series, this intense HBO drama puts a fresh spin on the coming-of-age narrative. Serving as a guide through the teenage landscape of substance-enhanced parties and anxiety-ridden daily life is 17-year-old Rue Bennett (multimedia star Zendaya), a drug addict fresh from rehab, who's struggling to stay clean and make sense of her future. Her life changes drastically when she meets Jules Vaughn (Hunter Schafer), a trans girl who recently moved to town following her parents' divorce, and, like Rue, is searching for where she belongs. The supporting cast includes Jacob Elordi, Alexa Demie, Algee Smith, Sydney Sweeney, Maude Apatow and Barbie Ferreira.
Blood & Water (Netflix)
Synopsis: Parkhurst High returns with a rocky start between Puleng and Fikile following the revelation of the DNA results and the drama ensures to test old alliances and forging new and unlikely friendships. A new school therapist joins the staff and a new hunk, Sam, joins the Parkhurst gang with both bringing a few secrets of their own… One thing that we can all be sure of is nothing is ever as it seems and nobody will be left unscathed by the truth.
The Bold Type (Hulu)
Synopsis: Get a glimpse into the outrageous lives and loves of those responsible for the global women's magazine, "Scarlet." The rising generation of Scarlet women leans on one another as they find their own voices in a sea of intimidating leaders. Together they explore sexuality, identity, love and fashion.
---
Also Read: Shows Like Netflix's 'You' to Watch Before Season 5
---
You (Netflix)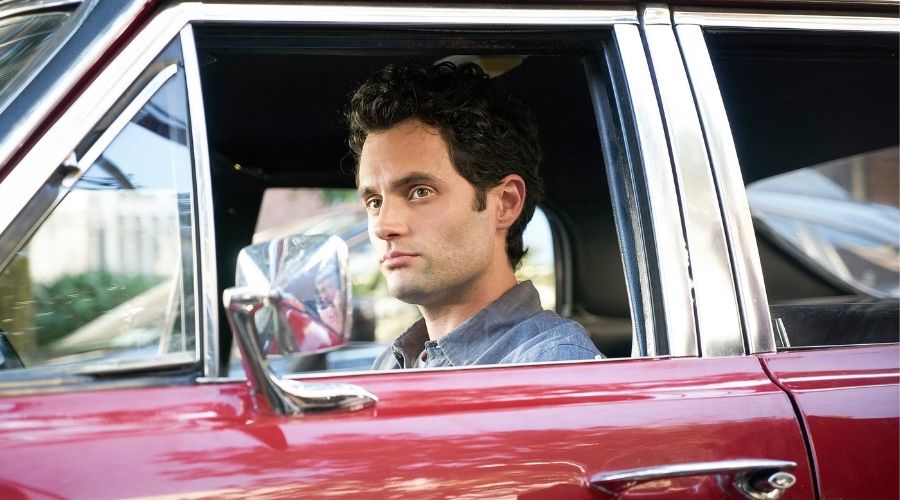 Synopsis: From executive producer/writers Greg Berlanti and Sera Gamble, and based on Caroline Kepnes' best-selling novel of the same name, YOU is a 21st century love story about an obsessive, yet brilliant twentysomething who uses the hyper connectivity of today's technology to make the woman of his dreams fall in love with him. "What would you do for love?" When a brilliant bookstore manager crosses paths with an aspiring writer, his answer becomes clear: anything. Using the Internet and social media as his tools to gather the most intimate of details and get close to her, a charming and awkward crush quickly becomes obsession as he quietly and strategically removes every obstacle — and person — in his way.