Girls is a brilliant coming-of-age comedy-drama series. The HBO series has four friends living their life after college in New York City, as try to find out what they want from life, men, and themselves. Girls ran for six seasons ending its run in 2017. So, if you miss the series here are some shows you could watch next.
---
Also Read: Shows Like 'Broad City' To Watch If You Miss the Series
---
Broad City (Hulu)
Synopsis: Hack Into Broad City is an exclusive web series that eavesdrops on the candid, often-outrageous video chat sessions between Abbi and Ilana, the two best friends at the heart of Broad City.
---
Also Read: Shows Like 'Fleabag' To Watch If You Miss the Series
---
Synopsis: Fleabag is a hilarious and poignant window into the mind of a dry-witted, sexual, angry, grief-riddled woman, as she hurls herself at modern living in London. Award-winning playwright Phoebe Waller-Bridge writes and stars as Fleabag, an unfiltered woman trying to heal, while rejecting anyone who tries to help her and keeping up her bravado all along.
Insecure (HBO Max)
Synopsis: Created by and starring Issa Rae, this comedy series looks at the friendship of two modern-day black women, as well as all of their uncomfortable experiences and racy tribulations. As they navigate the tricky professional and personal terrain of Los Angeles, best friends Issa (Rae) and Molly (Yvonne Orji) face the challenges of being black women who defy all stereotypes.
---
Also Read: Best Shows Like 'Master of None' To Watch If You Miss the Series
---
Master of None (Netflix)
Synopsis: The show follows the personal and professional lives of Dev, a 30-year-old actor in New York who has trouble deciding what he wants to eat, much less the pathway for the rest of his life. Ambitious, funny, cinematic, and both sweeping in scope and intensely personal, Dev's story takes him through subjects as diverse as the plight of the elderly, the immigrant experience, and how to find the most delicious pasta for dinner.
Chewing Gum (HBO Max)
Synopsis: Tracey Gordon is a 24-year-old religious Beyoncé-obsessed virgin. Growing up through the church, with her strict preacher Mother, she has ended up rather 'underdeveloped' in certain areas – but Tracey wants more. We follow Tracey as she embarks on her journey into adulthood, crashing her way through what she should and shouldn't be doing.
Love (Netflix)
Synopsis: Executive Produced by Judd Apatow for Netflix, LOVE follows Gus (Paul Rust) and Mickey (Gillian Jacobs) as they navigate the exhilarations and humiliations of intimacy, commitment, and other things they were hoping to avoid. This 1-hour dramedy series is produced by Apatow Productions and Legendary Television.
---
Also Read: Best Shows Like 'You're the Worst' To Watch If You Miss the Series
---
You're the Worst (Hulu)
Synopsis: An original comedy from writer and executive producer Stephen Falk, You're The Worst puts a dark twist on the romantic comedy genre. Narcissistic, brash, and self-destructive "Jimmy Shive-Overly," played by Chris Geere (The Spa), thinks all relationships are doomed. Cynical, people-pleasing, and stubborn "Gretchen Cutler," played by Aya Cash (The Wolf of Wall Street), knows that relationships aren't for her. So when they meet at a wedding, it's only natural that the two of them go home together and, despite their better judgment, begin to find themselves falling for each other. Rounding out the cast is Desmin Borges (The Good Wife), who plays "Edgar Quintero," Jimmy's once homeless, war veteran roommate, and Kether Donohue (The Carrie Diaries) as "Lindsay Jillian," Gretchen's best friend and former partner in crime who's now struggling with a life of domesticity.
---
Also Read: Shows Like 'Barry' To Watch After Season 3
---
Barry (HBO Max)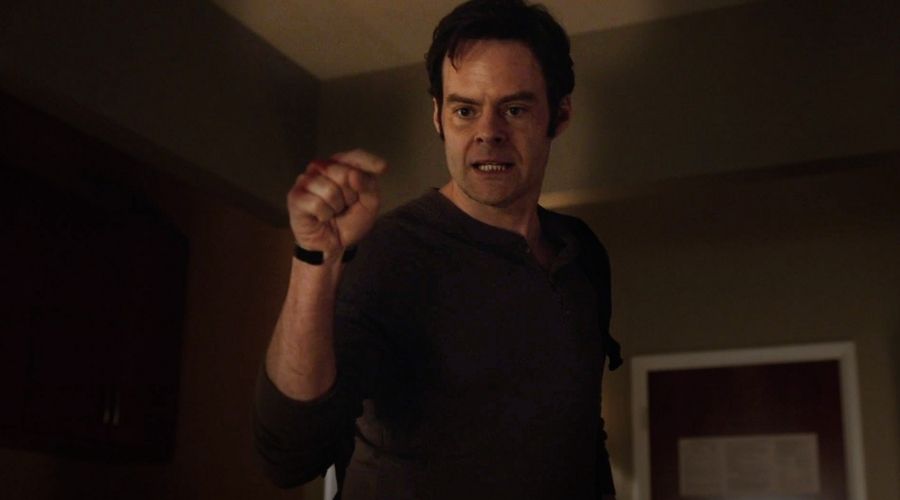 Synopsis: A dark comedy starring Bill Hader (Saturday Night Live), who created and executive produced the series along with Alec Berg (HBO's Silicon Valley), Barry focuses on a depressed, low-rent hitman from the Midwest (Hader, in the title role) who falls in love with acting while on a job in LA.
---
Also Read: Shows Like 'Single Drunk Female' To Watch While Waiting For Season 2
---
Single Drunk Female (Hulu)
Synopsis: A public flame-out at a New York media company forces 20-something alcoholic Samantha Fink to move back home with her overbearing mother; Samantha then sets out on a path to figure out her best self while confronted with remnants of her old life.
---
Also Read: Shows Like 'Sex and the City' To Watch If You Miss the Series
---
Sex and the City (HBO Max)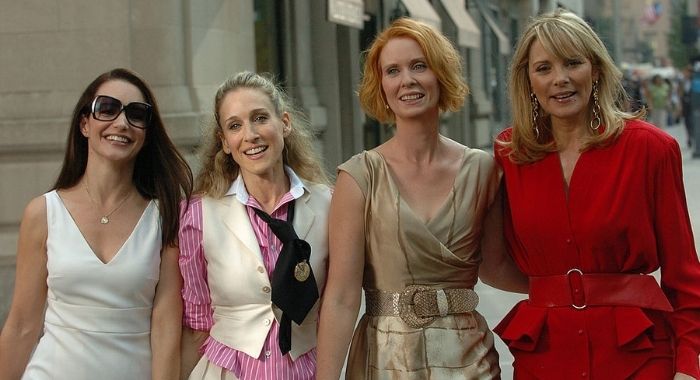 Synopsis: How do young (or not-so-young) single women and men meet the challenge of finding a mate? This signature HBO comedy series stars Sarah Jessica Parker as a thirtysomething writer whose personal life and friendships are fodder for her weekly column. Kim Cattrall, Kristin Davis and Cynthia Nixon co-star.