Forever is one of the most overlooked but brilliant fantasy procedural series. The ABC series starred Ioan Gruffudd, Alana de la Garza, and Judd Hirsch in the lead roles of Dr. Henry Morgan, Detective Jo Martinez, and Abe. Forever tells the story of Dr. Henry Morgan, a charming and brilliant medical examiner who solves some of the perplexing murder cases alongside Detective Jo Martinez. Oh, and also Henry is immortal and wants to die. Forever had an interesting promise which was executed very well in the series. So, if you like the series here are some more shows like Forever you could watch if you miss the series.
Synopsis: John Amsterdam (Nikolaj Coster-Waldau) is a New York homicide detective unlike any other. He is brilliant, mysterious, reckless, magnetic? and immortal. In 1642 he saved a Native Indian girl during a massacre of her indigenous tribe. In return, the girl cast an ancient spell that conferred immortality upon him. Amsterdam will not age, she told him, until he finds his one true love.
---
Also Read: Shows Like 'Lucifer' to Watch If You Miss the Series
---
Lucifer (Netflix)
Synopsis: Lucifer is the story of the original fallen angel. Bored and unhappy as the Lord of Hell, Lucifer Morningstar has resigned his throne and retired to the City of Angels, where he owns an upscale piano bar called Lux. Lucifer is enjoying his retirement and indulging in a few of his favorite things — wine, women, song — when a beautiful pop star is brutally murdered outside of Lux. For the first time in roughly 10 billion years, he feels something awaken deep within him. He's not sure whether it's his suppressed desire to punish the wicked or something deeper and more confusing — is he actually capable of feelings for a human being? The very thought disturbs him — as well as his best friend and confidante, Mazikeen (aka Maze), a fierce demon in the form of beautiful young woman. The murder attracts the attention of LAPD homicide detective Chloe Dancer, who finds herself both repulsed and fascinated by Lucifer. As they work together to solve the pop star's murder, Lucifer is struck by Chloe's inherent goodness. Used to dealing with the absolute worst of humanity, he begins to wonder if there's hope yet. At the same time, God's emissary, the angel Amenadiel, has been sent to Los Angeles to convince Lucifer to return to Hell. But with the City of Angels at his feet and a newfound purpose, Lucifer's having too much fun to go back now. Sexy, dark and irreverent, this one-hour drama from Jerry Bruckheimer Television, based on the characters created by Neil Gaiman, Sam Kieth and Mike Dringenberg for DC Entertainment's Vertigo imprint, offers up the concept that everyone might have a chance at redemption … even the Devil.
---
Also Read: Shows Like 'The Mentalist' To Watch If You Miss the Series
---
The Mentalist (HBO Max)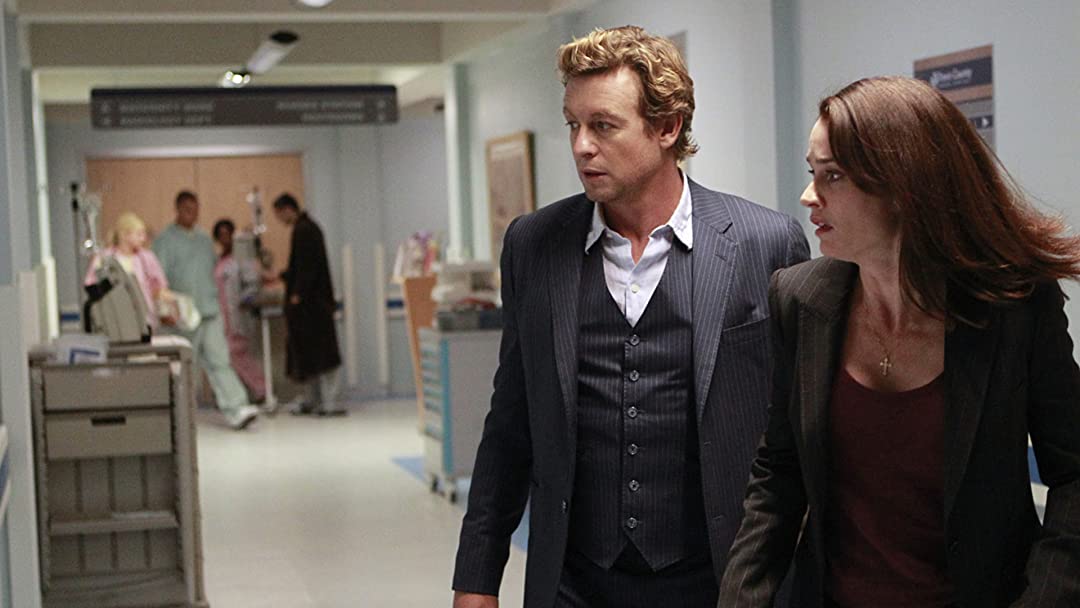 Synopsis: Golden Globe nominee Simon Baker stars as Patrick Jane, an independent consultant for the California Bureau of Investigation with a remarkable track record for solving serious crimes using only his razor-sharp skills of observation. Notorious for his blatant lack of protocol and his semi-celebrity past as a psychic (whose paranormal abilities he now admits he feigned), Jane's role in cracking a series of tough high-profile cases is highly valued by his fellow agents. However, no-nonsense Senior Agent Teresa Lisbon alternates between reluctantly acknowledging Jane's usefulness and blasting him for his theatrics, narcissism, and dangerous lack of boundaries. Lisbon's team includes agents Kimball Cho, Wayne Rigsby, and rookie Grace Van Pelt, who all think Jane's a loose cannon but admire his charm and knack for clearing cases.
Sleepy Hollow (Hulu)
Synopsis: The legendary Ichabod Crane is resurrected 250 years after his death into the modern day town of Sleepy Hollow, where the infamous Headless Horseman has risen as well and threatens the fate of the world as one of the four Horsemen of the Apocalypse.
---
Also Read: Shows Like 'Angel' To Watch If You Miss the Series
---
Synopsis: Joss Whedon, the creator and executive producer of the international hit series Buffy the Vampire Slayer, combines supernatural adventure and dark humor in this next chapter of the Buffy mythology. Just as Whedon and executive producer David Greenwalt brought the monsters of adolescence to life with Buffy, this one-hour series explores the twists and turns of early adulthood with the same irony and wit. A centuries-old vampire cursed with a conscience, Angel left the small California town of Sunnydale and the only woman he ever loved to take up residence in Los Angeles, the City of Angels. Between pervasive evil and countless temptations lurking beneath the city's glittery facade, L.A. has proven to be the ideal address for a fallen vampire looking to save a few lost souls and, in turn, perhaps redeem his own.
---
Also Read: Shows Like 'Grimm' To Watch If You Miss the Series
---
Synopsis: "Grimm" is a drama series inspired by the classic Grimm's Fairy Tales. Portland homicide Detective Nick Burkhardt (David Giuntoli) discovers he is descended from an elite line of criminal profilers known as "Grimms," charged with keeping balance between humanity and the mythological creatures of the world.
---
Also Read: Shows Like 'Pushing Daisies' To Watch If You Miss the Series
---
Pushing Daisies (HBO Max)
Synopsis: This forensic fairytale follows Ned, a young man with a very special gift. As a boy, Ned discovered that he could return the dead briefly back to life with just one touch. Now a pie maker, Ned puts his ability to good use, not only touching dead fruit and making it ripe with everlasting flavor, but working with a private investigator to crack murder cases by raising the dead and getting them to name their killers. But the tale gets complicated when Ned brings his childhood sweetheart, Chuck, back from the dead–and keeps her alive. Chuck becomes the third partner in Ned and Emerson's private-investigation enterprise, encouraging them to use Ned's skills for good, not just for profit. Life would be perfect for Ned and Chuck, except for one cruel twist: If he ever touches her again, she'll go back to being dead, this time for good.