Based on Nickelodeon's animated series Winx Club, the Netflix series Fate: The Winx Saga stars Abigail Cowen in the lead role of Bloom Peters and it revolves around fairies as they attend a magical boarding school in the otherworld. While training to master their magical powers they have to deal with issues like love, rivalries, and of course some monsters. Fate: The Winx Saga aired for two brilliant seasons on the streaming service and it was canceled by Netflix after that. So, if you miss the series here are some shows similar to Fate: The Winx Saga you could watch next.
---
Also Read: Supernatural Shows Like 'Chilling Adventures of Sabrina' To Watch If You Miss the Series
---
Chilling Adventures of Sabrina (Netflix)
Synopsis: In the town of Greendale, where it always feels like Halloween, sixteen-year-old Sabrina Spellman faces a daunting decision. Born half-witch, half-mortal, she must choose between two worlds: the supernatural world of her family and the human world of her friends – while standing against the evil forces that threaten her, her family, and the daylight world humans inhabit. Raised by stern Aunt Zelda and maternal Aunt Hilda, Sabrina finds comfort in best friends Harvey, Roz, and Theo, as well as Ambrose, her warlock cousin, and partner in crime. Proving herself a powerful adversary as she hones her sorcery skills at the Academy of Unseen Arts, Sabrina soon learns the Dark Lord's true intentions and ultimate plan for her future. Tonally in the vein of Rosemary's Baby and The Exorcist, this dark coming-of-age story, based on the Archie Comics graphic novel, is a fiendishly enticing reimagining of the beloved comic book characters.
---
Also Read: Shows Like 'Legacies' To Watch After Season 4
---
Legacies (Netflix)
Synopsis: The iconic heroes and villains of The Vampire Diaries and The Originals left a legacy of love and family in their wake, which continues in LEGACIES, a drama that tells the story of the next generation of supernatural beings at The Salvatore School for the Young and Gifted. Will these young witches, vampires and werewolves become the heroes they want to be — or the villains they were born to be?
The Order (Netflix)
Synopsis: At Belgrave University, college freshman Jack Morton joins a fabled secret society where he's thrust into a dangerous game of life or death. As Jack goes deeper, he uncovers dark family secrets and an underground battle between werewolves and the magical dark arts.
---
Also Read: Shows Like 'Shadowhunters' To Watch If You Miss the Series
---
Shadowhunters (Hulu & Apple TV)
Synopsis: Based on the bestselling young adult fantasy book series The Mortal Instruments by Cassandra Clare, Shadowhunters' follows 18-year-old Clary Fray, who finds out on her birthday that she is not who she thinks she is but rather comes from a long line of Shadowhunters – human-angel hybrids who hunt down demons. When her mother Jocelyn is kidnapped, Clary is thrown into the world of demon hunting with mysterious Shadowhunter Jace and her best friend, Simon. Now living among faeries, warlocks, vampires and werewolves, Clary begins a journey of self-discovery as she learns more about her past and what her future may hold.
---
Also Read: Fantasy Shows Like 'The Magicians' To Watch If You Miss The Series
---
The Magicians (Netflix)
Synopsis: Based upon Lev Grossman's best-selling books, The Magicians centers around Brakebills University, a secret institution specializing in magic. There, amidst an unorthodox education of spellcasting, a group of twenty-something friends soon discover that a magical fantasy world they read about as children is all too real— and poses grave danger to humanity.
Synopsis: One ordinary day turns into a wild roller coaster ride for Bloom, a seemingly normal girl, when she learns she has fairy powers!
First Kill (Netflix)
Synopsis: When it's time for teenage vampire Juliette (Sarah Catherine Hook) to make her first kill so she can take her place among a powerful vampire family, she sets her sights on a new girl in town named Calliope (Imani Lewis). But much to Juliette's surprise, Calliope is a vampire hunter from a family of celebrated slayers. Both find that the other won't be so easy to kill and, unfortunately, way too easy to fall for.
---
Also Read: Shows Like 'Wednesday' To Watch If You Like 'The Addams Family' Series
---
Wednesday (Netflix)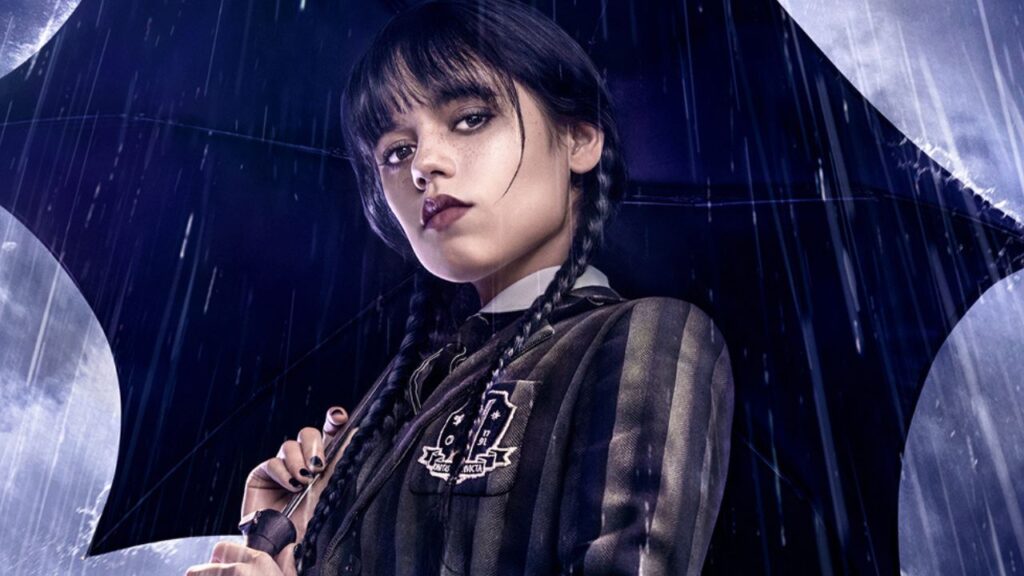 Synopsis: The series is a sleuthing, supernaturally infused mystery charting Wednesday Addams' years as a student at Nevermore Academy. Wednesday's attempts to master her emerging psychic ability, thwart a monstrous killing spree that has terrorized the local town, and solve the supernatural mystery that embroiled her parents 25 years ago — all while navigating her new and very tangled relationships at Nevermore.
Vampire Academy (Peacock)
Synopsis: From executive producers Julie Plec & Marguerite MacIntyre comes a story of friendship, romance and danger. In a world of privilege and glamour, two young women's friendship transcends their strikingly different classes as they prepare to complete their education and enter vampire society. One as a powerful Royal, the other a half-vampire Guardian trained to protect against the savage 'Strigoi' who threaten to tear their society apart. That is, if Royal infighting doesn't do the job first.
Motherland: Fort Salem (Fubo TV)
Synopsis: Set in an alternate America where witches ended their persecution by cutting a deal with the government to fight for the country, Motherland: Fort Salem follows three young women from training to deployment, as they fight terrorist threats with supernatural tactics.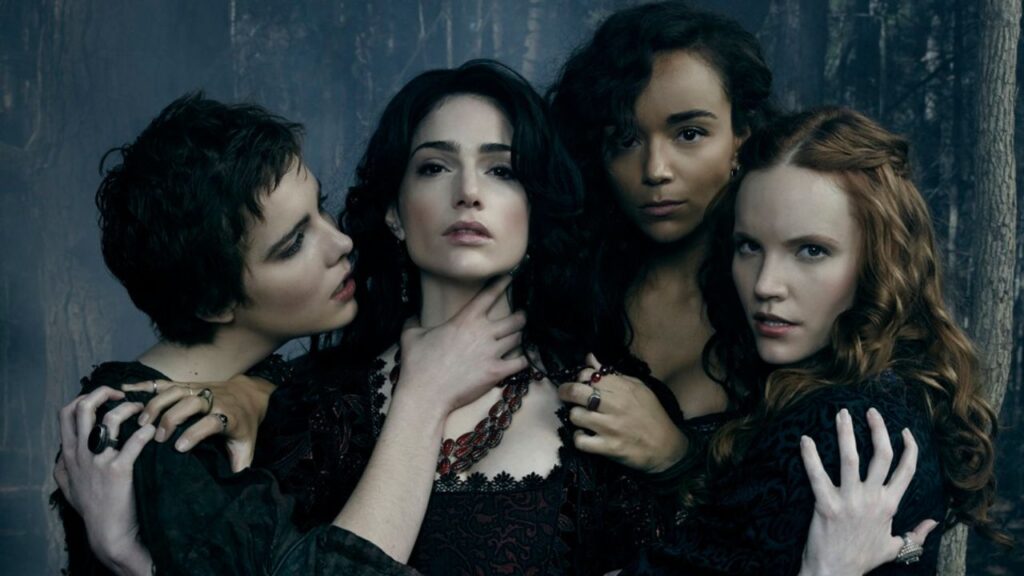 Synopsis: As the wife of a wealthy but ailing town elder, Mary Sibley (Janet Montgomery) holds the distinction of being the most powerful sorceress in 1692 Salem. Ruthless yet vulnerable, Mary leans on her ageless accomplice Tituba (Ashley Madekwe) to help advance her supernatural agenda – but Mary's world is turned upside down when John Alden (Shane West), her long lost love, finally returns home from years at war and starts asking questions that threaten to expose Mary's darkest secrets.
---
Also Read: Shows Like 'Mayfair Witches' To Watch If You Like the Series
---
Mayfair Witches (AMC+)
Synopsis: Based on Anne Rice's Lives of the Mayfair Witches, Mayfair Witches is an exploration of female power and the mortal implications of our decisions. Mayfair Witches focuses on an intuitive young neurosurgeon (Alexandra Daddario) who discovers that she is the unlikely heir to a family of witches. As she grapples with her newfound powers, she must contend with a sinister presence that has haunted her family for generations.