Family: The Unbreakable Bond is a fun new kdrama about a family man, who is also a world-class spy. The brilliant series expertly weaves in the daily life of a family man and the sacrifices an agent has to make to serve his country. The series sees our hero at odds with his wife and the rest of the family for always being late to essential family gatherings and momentous days without any good reason. If you like the kdrama here are more shows you could watch next.
---
Also Read: Spy Shows Like 'True Lies' To Watch If You Like the Series
---
Synopsis: True Lies, inspired by James Cameron's hit action-comedy film of the same name, follows Harry (Steve Howey), a first-class international spy for U.S. intelligence agency Omega Sector, and his wife, Helen (Ginger Gonzaga), a language professor bored with her daily routine, who makes the shocking discovery that her seemingly ordinary husband is leading an extraordinary double life. With the secret out, Omega recruits Helen, who impresses everyone with her formidable skills (thanks to Tae Bo and yoga), and she joins Harry and his team of top-notch operatives, embarking on covert missions around the globe and an exhilarating life of danger and adventure … all while keeping their adventures a secret from their three teenage children. The renewed bond between them adds much-needed sizzle to the Taskers' emotionally distant marriage and upends the top-secret world of Omega Sector. But, as Harry says, if you're going to save the world, you might as well do it for the ones you love.
---
Also Read: Shows Like 'The Company You Keep' To Watch If You Like the Series
---
The Company You Keep (Hulu)
Synopsis: A night of passion leads to love between con man Charlie and undercover CIA officer Emma, who are unknowingly on a collision course professionally. While Charlie ramps up the "family business" so he can get out for good, Emma's closing in on the vengeful criminal who holds Charlie's family debts in hand – forcing them to reckon with the lies they've told so they can save themselves and their families from disastrous consequences. The series is based on the Korean Broadcasting System series entitled "My Fellow Citizens."
---
Also Read: Spy Shows Like 'The Family Man' To Watch While Waiting For Season 3
---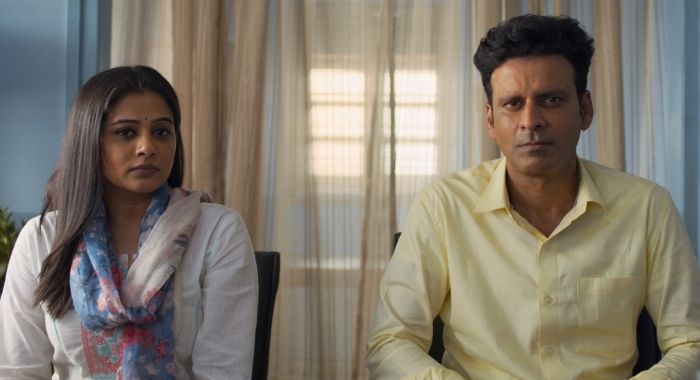 Synopsis: The Family Man is an edgy action-drama series, which tells the story of a middle-class man who works for a special cell of the National Investigation Agency. While he tries to protect the nation from terrorists, he also has to protect his family from the impact of his secretive, high-pressure, and low paying job.
The Catch (Hulu)
Synopsis: Alice Vaughan is LA's top private investigator who goes on a private mission for payback. No matter where it leads or the secrets she must keep along the way, Alice will stop at nothing.
---
Also Read: Spy Comedy Shows Like 'Chuck' To Watch If You Are Still Waiting For 'The Chuck Movie'
---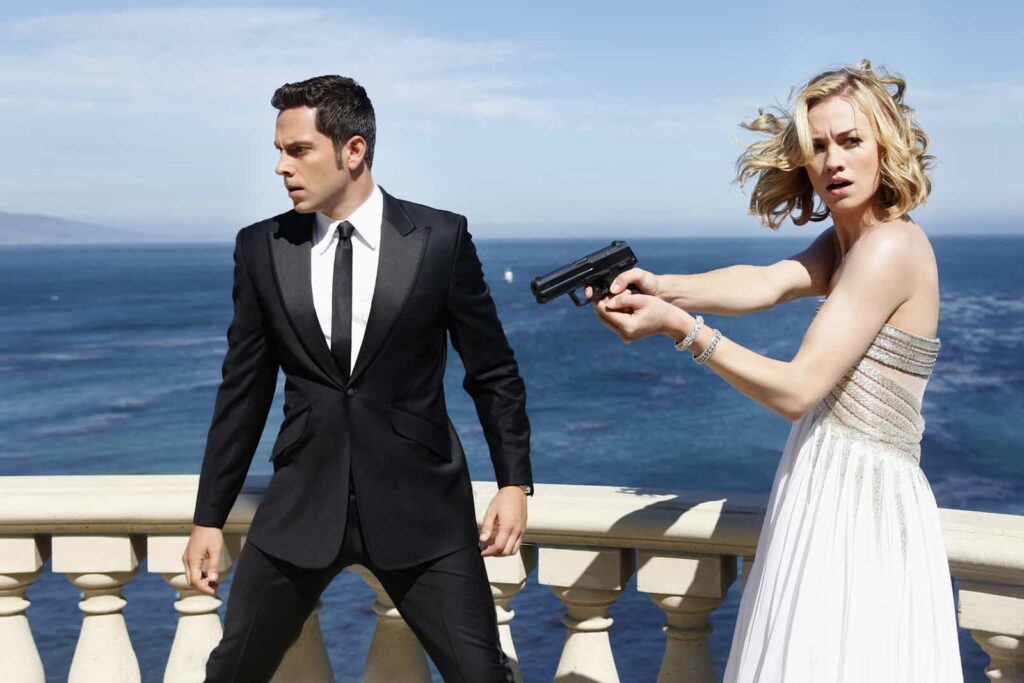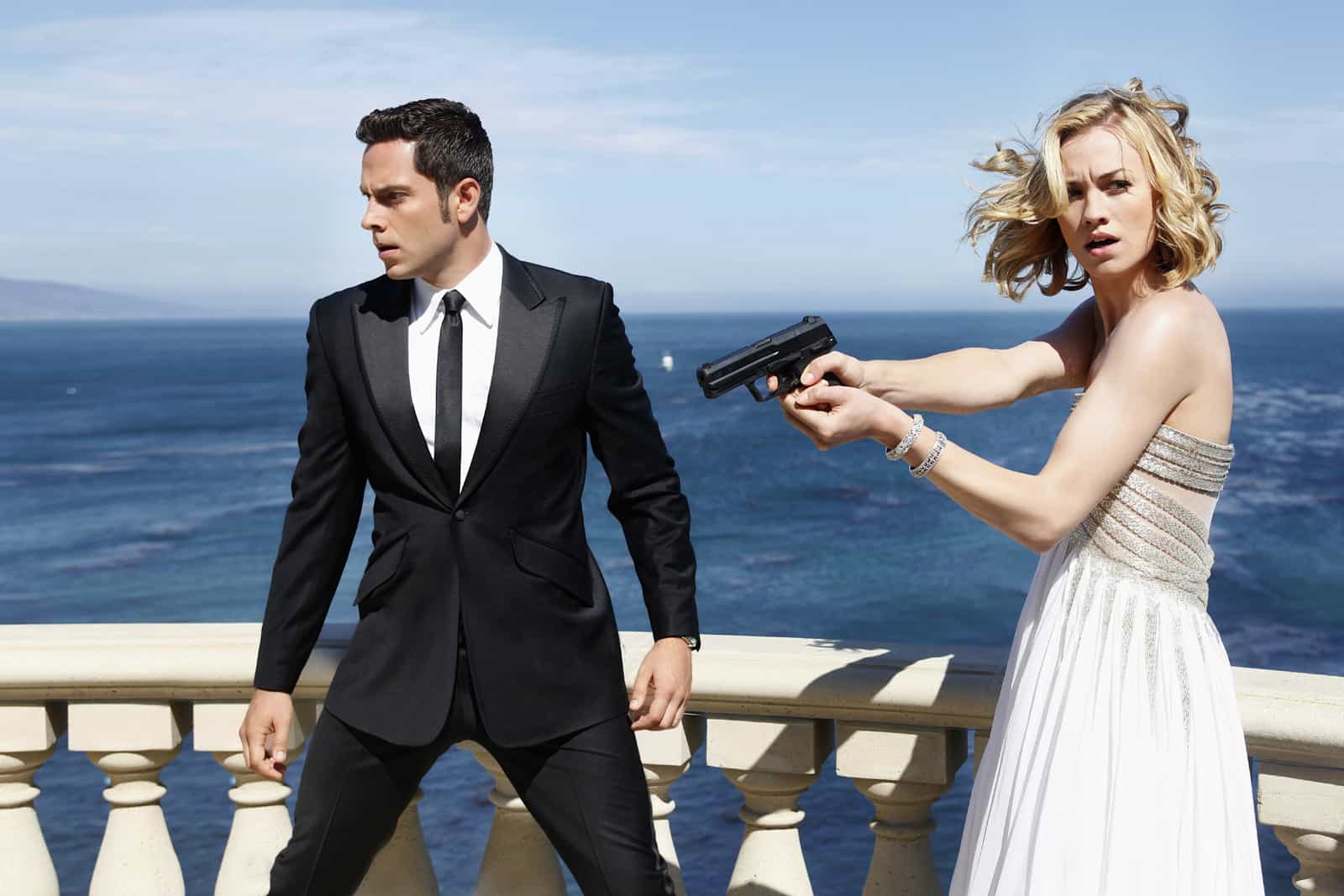 Synopsis: When Chuck Bartowski opens an e-mail subliminally encoded with government secrets, he unwittingly downloads an entire server of sensitive data into his brain. Now, the fate of the world lies in the unlikely hands of a guy who works at a Buy More Electronics store. Instead of fighting computer viruses, he must now confront assassins and international terrorists. With the government's most precious secrets in Chuck's head, Major John Casey of the National Security Agency assumes the responsibility of protecting him. His partner is the CIA's top agent — and Chuck's first date in years — Sarah Walker. They'll try to keep him safe by trading in his pocket protector for a bulletproof vest. Also starring are Joshua Gomez as Morgan Grimes, Chuck's best buddy, and Sarah Lancaster as Chuck's ever-supportive sister, Ellie.
---
Also Read: Shows Like 'Burn Notice' To Watch If You Miss the Series
---
Synopsis: Michael Westen is a trained spy who receives a "burn notice" for an unstated reason & effectively is fired. Penniless, he returns to his hometown in Miami and freelances while trying to find who burned him.
Man to Man (Netflix)
Synopsis: Disguised as a bodyguard, a special agent must complete his national secret tasks while pandering to the whims of his ill-tempered world star.