Everybody Loves Diamonds is a heist comedy series directed by Gianluca Maria Tavarelli. The Prime Video series is based on the 2003 "Antwerp Diamond Heist", also known as "the world's largest theft of diamonds" by media around the world. Everybody Loves Diamonds revolves around a team of petty thieves led by Leonardo Notarbartolo (Kim Rossi Stuart), as they bypass even the topmost level of security to steal millions of dollars worth of precious stones. So, if you loved Everybody Loves Diamonds here are the best similar heist shows you should watch next.
Synopsis: They were looking for £1 million. They found £26 million. Inspired by the biggest gold heist in Britain's history, The Gold tells the story of the 1983 Brink's Mat robbery that kicked off decades of investigation, corruption, arrests, and murder as the police tried to identify the criminals and recover the gold.
Kaleidoscope (Netflix)
Synopsis: Spanning 25 years, Kaleidoscope (previously titled Jigsaw) is an all-new anthology series following a crew of masterful thieves and their attempt to crack a seemingly unbreakable vault for the biggest payday in history. Guarded by the world's most powerful corporate security team, and with law enforcement on the case, every episode reveals a piece of an elaborate puzzle of corruption, greed, vengeance, scheming, loyalties and betrayals. How did the crew of thieves plan it? Who gets away with it? Who can be trusted?
Loosely inspired by the real-life story where seventy billion dollars in bonds went missing in downtown Manhattan during Hurricane Sandy, Kaleidoscope consists of eight episodes spanning from 24 years before the heist to 6 months after.
Money Heist (Netflix)
This Netflix Spanish original is created by Alex Pina and is probably the best heist series in the whole world, It follows eight thieves each with a different set of skills, and their leader the 'Professor' as they pull off the biggest heist in recorded history. Money Heist had five successful seasons on the streaming giant. Netflix's official synopsis for the series is, "Eight thieves take hostages and lock themselves in the Royal Mint of Spain as a criminal mastermind manipulates the police to carry out his plan."
Lupin (Netflix)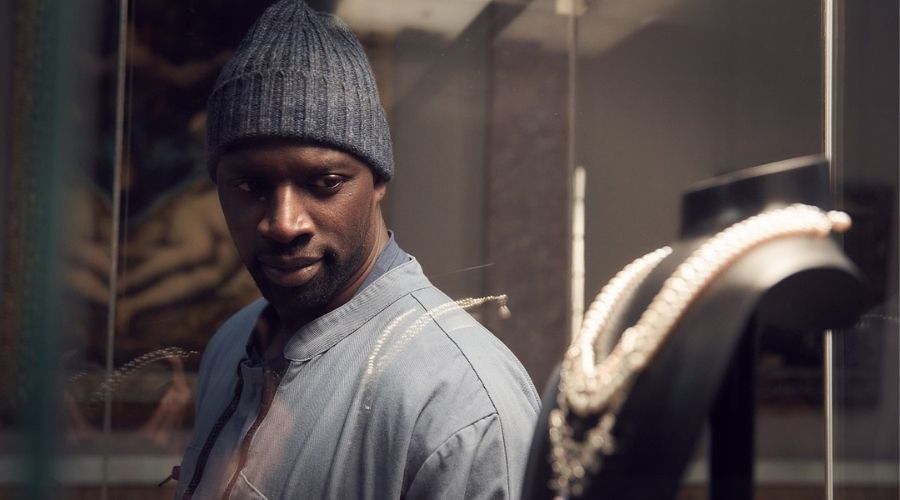 Synopsis: Inspired by the adventures of Arsène Lupin, gentleman thief Assane Diop sets out to avenge his father for an injustice inflicted by a wealthy family. The series stars Omar Sy in the lead role and it is created by George Kay.
Synopsis: In the series premiere, newlyweds Ava (Maddie) and Ezra's blissful marriage shatters when he discovers his sweet wife has disappeared with all their money and enough sensitive information to destroy his family if he turns to the authorities for help. As a devastated Ezra reels and searches for answers, Maddie expertly prepares for her next con with her trusted cohorts, Max (Brian Benben, Dream On) and Sally (Katherine LaNasa, The Campaign). When Richard shows up at Ezra's door in search of his perfect wife Alice, they realize they've been fooled by the same woman and join forces in the hope of finding her to seek revenge.
The Great Heist (Netflix)
Synopsis: Inspired by the true events, El robo del siglo follows the assault on the Bank of the Republic, also known as "The robbery of the century" perpetrated in 1994. A band of thieves stole US $33million and put the whole country upside down.
Money Heist: Korea – Joint Economic Area (Netflix)
Synopsis: A genius strategist and his talented crew composed of top-class thieves attempting to pull off an unprecedented heist in the Korean Peninsula. The story portrays unexpected twists and turns as the crew stage a hostage while facing inexplicable challenges. All eyes are focused on the background and definition behind the title Joint Economic Area."
The Great Train Robbery (Prime Video, Pluto TV & Tubi)
Synopsis: On August 8, 1963, Britain awakens to the news of the biggest robbery in the nation's history. The Royal Mail train from Glasgow to London has been hijacked, and a gang has made off with millions in cash.
Synopsis: A con man (Giovanni Ribisi) on the run from a vicious gangster (Bryan Cranston) takes cover from his past by assuming the identity of his prison cellmate, Pete, "reuniting" with Pete's estranged family, a colorful, dysfunctional group that threatens to drag him into a world just as dangerous as the one he's trying to escape – and, just maybe, give him a taste of the loving family he's never had.
Choona (Netflix)
Synopsis: When six small-time average joes, fueled by their burning desire for revenge, come up with the plan of a radical heist – you can't afford to ignore them. Their target – a powerful politician, Shukla, who has done them wrong. With unconventional tactics and a highly disorganized plan, the only thing that can make this heist successful is fate. Will their stars collectively align, and will they be able to successfully lagao Choona to Shukla?