Elementary is an American adaptation of Sir Arthur Conan Doyle's Sherlock Holmes detective stories. The CBS procedural series follows Jonny Lee Miller's Sherlock as he joins hands with Lucy Liu's Joan H. Watson to solve New York Police Department's troubling murder cases. Elementary ran for seven brilliant seasons ending its run in 2019 so if you miss the series here are some shows you could watch next.
---
Also Read: Shows Like 'Sherlock' If You Miss the Series
---
Sherlock (Philo)
Synopsis: Sherlock Holmes, an analytical deduction fanatic, is helping the police out with their enquiries for fun, when he runs into potential flatmate Dr John Watson, fresh from serving in the war in Afghanistan and sporting a limp. In spite of Watson's initial scepticism, Holmes' brilliant mind and dangerous lifestyle offer the stimulation he craves, and the two quickly forge an alliance. Sherlock provides the inspired leaps of intellect, while Watson keeps his friend's flights of fancy grounded – it's the perfect partnership. Uplifting, action-packed and highly entertaining, with sparky scripts and unforgettable performances by the two leads, this is Sherlock for a new generation.
---
Also Read: Shows Like 'The Mentalist' To Watch If You Miss the Series
---
The Mentalist (HBO Max)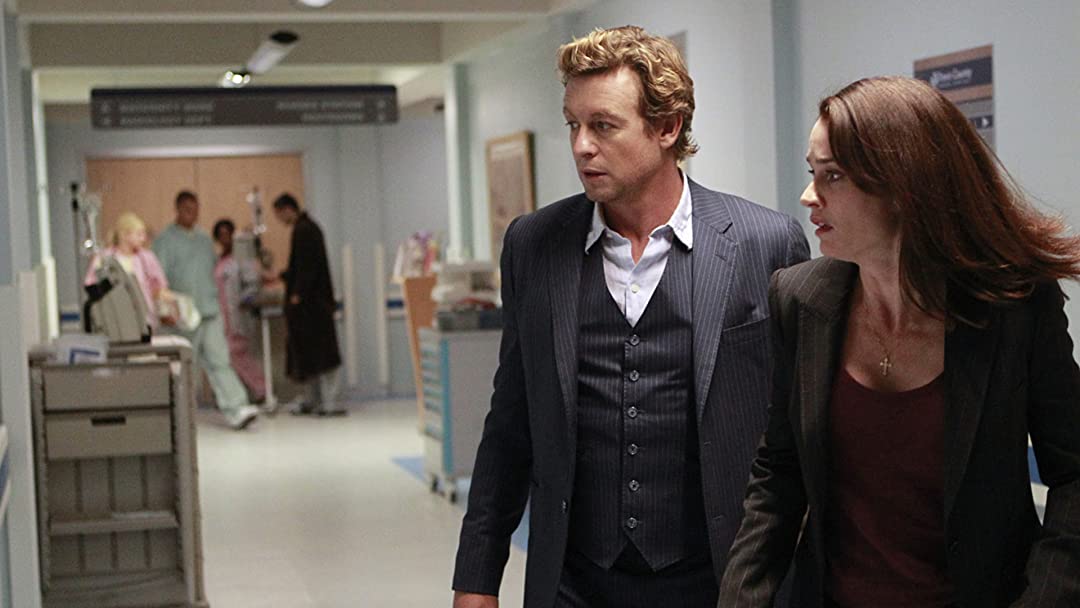 Synopsis: Golden Globe nominee Simon Baker stars as Patrick Jane, an independent consultant for the California Bureau of Investigation with a remarkable track record for solving serious crimes using only his razor-sharp skills of observation. Notorious for his blatant lack of protocol and his semi-celebrity past as a psychic (whose paranormal abilities he now admits he feigned), Jane's role in cracking a series of tough high-profile cases is highly valued by his fellow agents. However, no-nonsense Senior Agent Teresa Lisbon alternates between reluctantly acknowledging Jane's usefulness and blasting him for his theatrics, narcissism, and dangerous lack of boundaries. Lisbon's team includes agents Kimball Cho, Wayne Rigsby, and rookie Grace Van Pelt, who all think Jane's a loose cannon but admire his charm and knack for clearing cases.
---
Also Read: Shows Like 'Panhandle' To Watch If You Liked the Series
---
Panhandle (Spectrum Originals)
Synopsis: Panhandle pairs an eccentric, agoraphobic arm-chair detective "Bell Prescott" (Luke Kirby) with a reluctant traffic cop "Cammie Lorde" (Tiana Okoye) in a series that showcases community, connection, and yes, only-in-Florida characters. When a dead body winds up on Prescott's doorstep, he and Cammie are forced to wrestle with personal demons, some shocking twists and a few Florida gators on their journey to heal themselves and their small Florida town.
---
Also Read: Shows Like 'Monk' To Watch if You Miss the Series
---
Synopsis: He's ingenious, he's phobic, he's obsessive-compulsive. Two-time Emmy and Golden Globe-winner Tony Shalhoub is former police detective Adrian Monk. The brilliant Monk is now back fighting crime and his abnormal fears of germs, cars, heights, crowds and virtually everything else known to man.
---
Also Read: Procedural Shows Like 'Bones' To Watch If You Miss the Series
---
Synopsis: When the standard methods of identifying a body simply won't work, law enforcement turns to Dr. Temperance Brennan, a skilled forensic anthropologist with an uncanny ability to read clues left behind in a victim's bones.
Synopsis: In Perception, Eric McCormack plays Dr. Daniel Pierce, an eccentric neuroscience professor with paranoid schizophrenia who is recruited by the FBI to help solve complex cases. Rachael Leigh Cook co-stars as FBI agent Kate Moretti, Pierce's former student who asks him to consult on certain cases.
---
Also Read: Shows Like 'Prodigal Son' To Watch If You Miss the Series
---
Prodigal Son (HBO Max)
Synopsis: Malcolm Bright knows how killers think and how their minds work. Why? His father is "The Surgeon," a serial killer who has taken the lives of more than 20 people. PRODIGAL SON follows criminal psychologist Bright as he goes inside the minds of murderers to help the NYPD solve cases. He works with NYPD Detective Gil Arroyo, a seasoned lawman and Bright's surrogate father; Detective Dani Powell, a headstrong cop; Edrisa Tanaka, an off-center coroner; and Detective JT Tarmel, who questions whether Bright is a psychopath himself. But Bright's best resource for solving crimes is his homicidal-yet-oddly-loving father, Martin Whitly. As Bright helps track down dangerous criminals, he also battles his own demons — and it doesn't help that his mother, former leading socialite Jessica Whitly, has an opinion on every aspect of Bright's life. He has the support of his annoyingly normal sister Ainsley, a news reporter. Malcolm Bright isn't a serial killer — he was just raised by one.
Lie to Me (Hulu)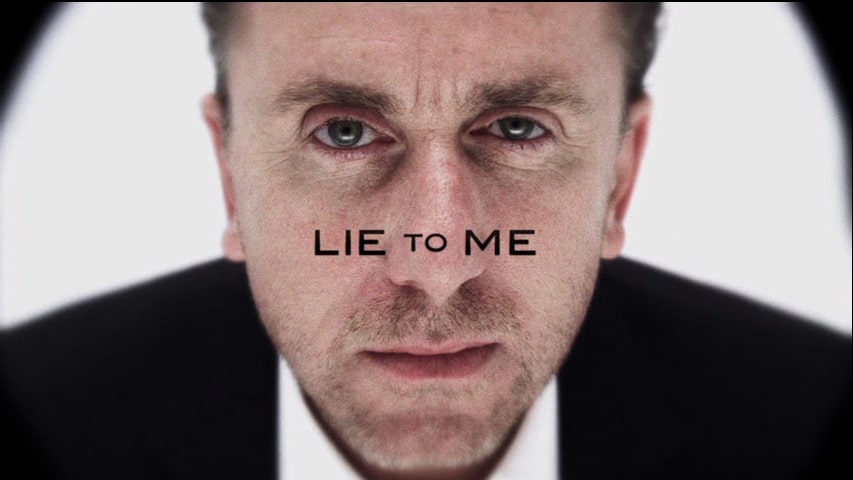 Synopsis: Cal heads up a private agency contracted by the FBI, local police, law firms, corporations, and private individuals when they hit roadblocks in their searches for the truth. Joining him are a variety of experts in the field of behavioral evaluation: Dr. Gillian Foster is a gifted psychologist and Cal's professional partner, a woman whose guidance Cal needs, whether he knows it or not; Will Loker is Cal's lead researcher, and he is so aware of the human tendency to lie that he has decided to uncomplicate matters and practice what he terms "radical honesty": he says everything on his mind at all times. Ria Torres, the newest member of the team, arrives at the truth differently by acting more on instinct and using her natural, less-studied ability to read body language and catch certain clues that Cal's other pledges may miss. Lie To Me probes how people can deceive themselves just as easily as they deceive others, and explores the idea that there is nothing more revealing than when we choose to tell the truth and when we decide to lie.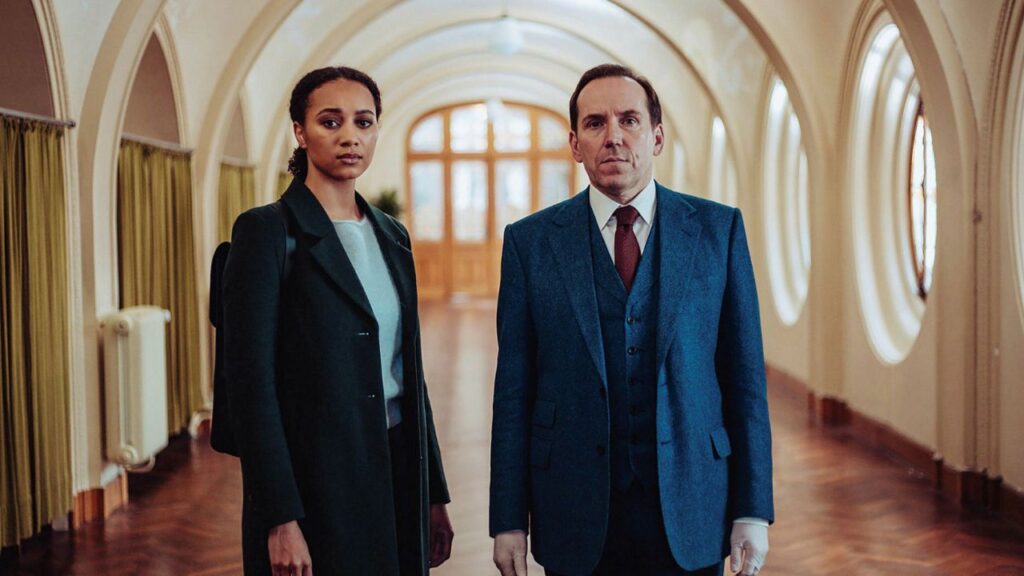 Synopsis: Professor Jasper Tempest is obsessed with cleanliness, structure and order. But his genius for solving crimes means he constantly has to get his hands dirty, helping the police to crack their most difficult cases.
---
Also Read: Shows Like 'House M.D.' to Watch If You Miss the Series
---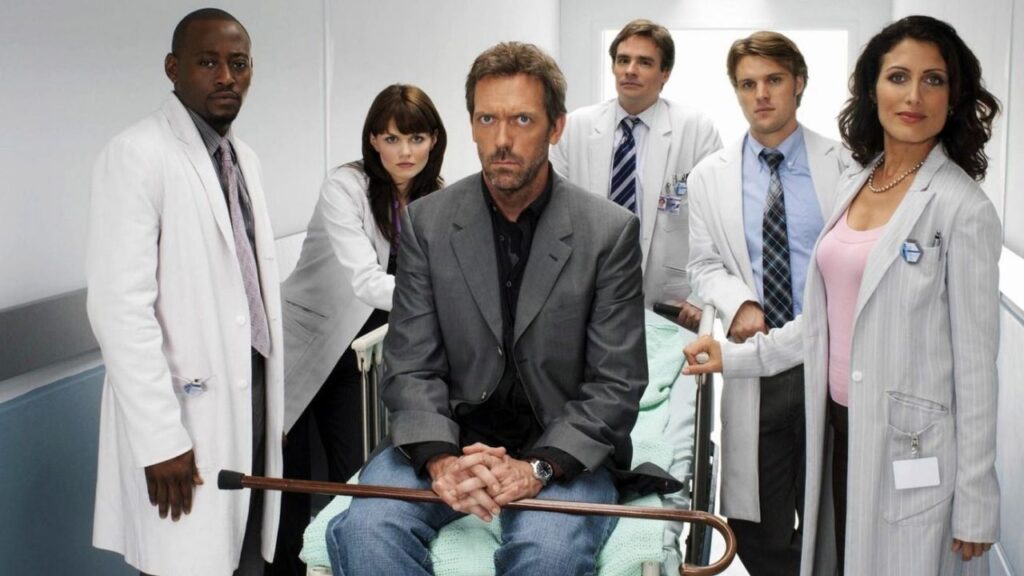 Synopsis: Hugh Laurie stars as the brilliant, but sarcastic Dr. Gregory House, a maverick physician who is devoid of bedside manner. While his behavior can border on antisocial, Dr. House thrives on the challenge of solving the medical puzzles that other doctors give up on. Together with his hand-picked team of young medical experts, he'll do whatever it takes in the race against the clock to solve the case. Check out each gripping episode featuring some of TV's hottest guest stars, including Carmen Electra, Chi McBride, Scott Foley and Sela Ward.