Doona! is a romantic comedy series created by Song Kyung-hee. Based on a webtoon titled The Girl Downstairs by Min Song-ah the Netflix series follows the story of a college student, who moves into a house and becomes roommates with a retired K-pop idol star who has left her glamorous days behind. Doona! stars Bae Suzy and Yang Se-jong in the lead role and if you loved the Netflix series here are some similar shows you could watch next.
Synopsis: Yoon Na Moo's father is a serial killer who murdered his girlfriend's parents. Years later, Na Moo becomes a police officer to help make up for his father's crimes and is reunited with his first love. Can they find love again?
Uncontrollably Fond (Hulu & Viki)
Synopsis: Sin Joon Young (Kim Woo Bin) and No Eul (Bae Suzy) were classmates very much in love and inseparable in their teenage years. However, people drift apart, and uncontrollable circumstances led to them going their separate ways. Years later, they meet again as adults. Sin Joon Young is now a successful actor-singer superstar while No Eul has become a producer and director of documentaries. No Eul had a rough childhood. Her father died in a hit-and-run accident and she had to quit school to support herself and her brother. In contrast, Joon Young had his life planned for him. His mother wants him to become a lawyer to follow the footsteps of his estranged father, but he decided to quit law school and become a singer-actor. The two are reunited when No Eul persuades a producer that wanted to film Joon Young's documentary to give the job to her. Joon Young, dead-set against filming his documentary, initially gives No Eul a miserable time. Gradually, he relents and agrees to do the documentary, using the time to try and win her heart back. Over time, he realises No Eul is different. Now, she is materialistic and values money over justice, doing anything to get ahead. Will No Eul and Joon Young finally get together after all these years, or is their relationship too far gone?
Crash Course in Romance (Netflix)
Synopsis: A mother with a heart of gold navigates the cutthroat world of private education when her daughter tries to join a celebrity math instructor's class.
Her Private Life (Netflix & Viki)
Synopsis: The story is between a curator working in an art museum with outstanding ability, who is actually a super indoorsy star-catching house girl. And an arrogant new director of the art museum in the real life, who is actually a kind house boy online. It describes the ongoing "scandal history" in the prime of their lives.
Synopsis: The real story of the people working at the broadcasting station! Overworking is natural, working overnight is common, and every day is super hectic. Jun Mo is a producer of a popular variety show. Ye Jin, an old friend of Jun Mo from childhood, is also a producer of a music show, and she kind of has feelings for Jun Mo and always tries to take care of him. Seung Chan, a rookie producer in the Entertainment Department, used to be praised as a prodigy when he was young. As Seung Chan hasn\u2019t watched variety shows much, he studies them just like he studied at school, and while learning and getting scolded by Ye Jin, he falls for her. Cindy is a poker-faced young singer with ten years of experience who has a crush on Seung Chan.
Record of Youth (Netflix)
Synopsis: Holding onto hope in a competitive world might be an uphill task, but three youths find the strength to keep pressing on because while their struggles might be different, they all have one thing in common: the determination to reach their dreams.
Synopsis: As one of the nation's most beloved stars, Gong Tae Sung (Kim Young Dae) is used to living his life in the spotlight. With the eyes of the world constantly on him, Tae Sung does his best to keep a smile on his face and his temper in check. Seen by the people as a kind and polite young man, the only people who don't buy into his whole good guy personna are those working for his management company.
As the head of that company's PR team, Oh Han Byeol (Lee Sung Kyung) knows exactly what Tae Sung is really like. Well aware of his strong desire to win and his hot temper, Han Byeol has had to employ her excellent speech and crisis management skills on a number of occasions, in order to keep Tae Sung's reputation as spotless as it seems. Constantly bickering, there isn't anyone in the world better suited to the role of natural enemies than Han Byeol and Tae Sung. Forever at odds with each other, Tae Sung and Han Byeol seem destined to hate each other forever. But could the time they're forced to spend together change those feelings or will their mutual loathing last for all eternity?
Touch Your Heart (Viki)
Synopsis: Touch Your Heart follows the story of Oh Yoon Seo, a renowned actress known for her looks but struggling with her acting skills. After being embroiled in a scandal involving a chaebol family's son, her career takes a nosedive. However, her luck changes when she's offered the lead role in a drama series by a famous screenwriter. The character she's set to play is a secretary to a lawyer. To prepare for the role, Oh Yoon Seo is required to work as a lawyer's secretary in real life for a few months. Enter Kwon Jung Rok, a lawyer at a prestigious law firm. He's known for his cold demeanour and arrogance. Unexpectedly, his boss instructs him to have Oh Yoon Seo work as his secretary for three months. Despite his reservations, Kwon Jung Rok is compelled to accept the situation.
Synopsis: Based on the novel by Rebecca Serle published by Little, Brown and Company, Famous in Love follows ordinary college student Paige as she gets her big break after auditioning for the starring role in a Hollywood blockbuster. Paige must now navigate her new star-studded life and undeniable chemistry with her two co-leads while discovering the highs and lows that come with being the new It Girl.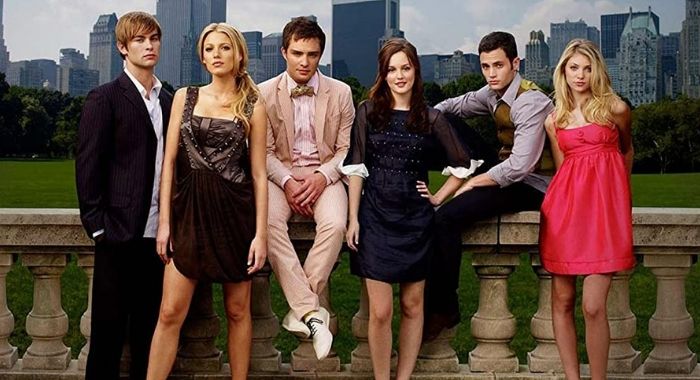 Synopsis: Based on the best-selling series of young-adult novels by Cecily von Ziegesar and executive produced by Josh Schwartz ("Chuck," "The O.C.") & Stephanie Savage ("The O.C."), "Gossip Girl" is a one-hour drama based on the lives of privileged Manhattan prep school teens. The students first learn that Serena van der Woodsen, once the Upper East Side's most notorious party girl, is back in town the way they learn all the important news in their lives: from the blog of the all-knowing albeit ultra-secretive Gossip Girl.