Designated Survivor is a political thriller, which might be at times a bit convoluted but that doesn't make it any less entertaining and as always Kiefer Sutherland is great. The thriller series follows a fictional historic event in which a mysterious attack kills the president and everybody in succession leaving Thomas Kirkman, a lowly cabinet minister who becomes the new president. Designated Survivor initially premiered on ABC, but after two seasons it was canceled, but thankfully it was picked up for a third and final season by Netflix. So, if you also miss the series here are some similar shows you could watch next.
Designated Survivor: 60 Days (Netflix)
Synopsis: An explosion at the National Assembly kills everyone in the cabinet, leaving Park Mu-jin (Ji Jin-hee), the Minister of Environment, to become the next president. Park Mu-jin is a scientist-turned-politician who has no ambitions in politics, but as the acting president for 60 days, he is compelled to investigate the truth behind the attack. Based on the popular American series starring Kiefer Sutherland, DESIGNATED SURVIVOR: 60 DAYS is written by Kim Tae-hee, behind the series SUNGKYUNKWAN SCANDAL, and directed by Yoo Jong-seon, behind DESCENDANTS OF THE SUN and WHAT'S WRONG WITH SECRETARY KIM.
---
Also Read: Thrilling Shows Like '24' To Watch If You Miss the Series
---
Synopsis: Kiefer Sutherland stars as Jack Bauer in this unique television series in which the entire season takes place in one day, with each of the 24 episodes covering one hour and told in real time.
---
Also Read: Thrilling Shows Like 'Rabbit Hole' To Watch While Hoping For Season 2
---
Synopsis: Private espionage operative John Weir finds himself in the midst of a battle over the preservation of democracy in a world at odds with misinformation, behavioral manipulation, the surveillance state and the interests that control these extraordinary powers.
---
Also Read: Shows Like 'Homeland' To Watch If You Miss the Series
---
Synopsis: Homeland is an edge-of-your-seat sensation. CIA officer Carrie Mathison (Claire Danes) is tops in her field despite being bipolar, which makes her volatile and unpredictable. With the help of her long-time mentor Saul Berenson (Mandy Patinkin), Carrie fearlessly risks everything, including her personal well-being and even sanity, at every turn. You won't be able to turn away from this gripping, emotional thriller in which nothing short of the fate of our nation is at stake.
---
Also Read: Spy Shows Like 'Tom Clancy's Jack Ryan' To Watch While Waiting For Season 4
---
Synopsis: When CIA analyst Jack Ryan stumbles upon a suspicious series of bank transfers his search for answers pulls him from the safety of his desk job and catapults him into a deadly game of cat and mouse throughout Europe and the Middle East, with a rising terrorist figurehead preparing for a massive attack against the US and her allies.
---
Also Read: Shows Like 'Shooter' To Watch If You Miss the Series
---
Shooter (Netflix)
Synopsis: Shooter is an uncompromising exploration of the definition and evolution of a hero. Ryan Phillippe ("Secrets and Lies") is a producer on the project and will star as Bob Lee Swagger, an expert marksman living in exile who is coaxed back into action after learning of a plot to kill the president. Omar Epps ("House") plays Isaac Johnson, an ex-Marine and former commanding officer of Swagger. Now a Secret Service Agent, he solicits Swagger's expertise for a clandestine operation that has disastrous results.
---
Also Read: Shows Like 'House of Cards' To Watch If You Miss the Series
---
House of Cards (Netflix)
Synopsis: A ruthless Congressman, Francis Underwood, and his ambitious wife Claire, will stop at nothing to conquer everything. This wicked political drama slithers through the back halls of greed, sex, love and corruption in modern D.C.
Madam Secretary (Netflix & Paramount+)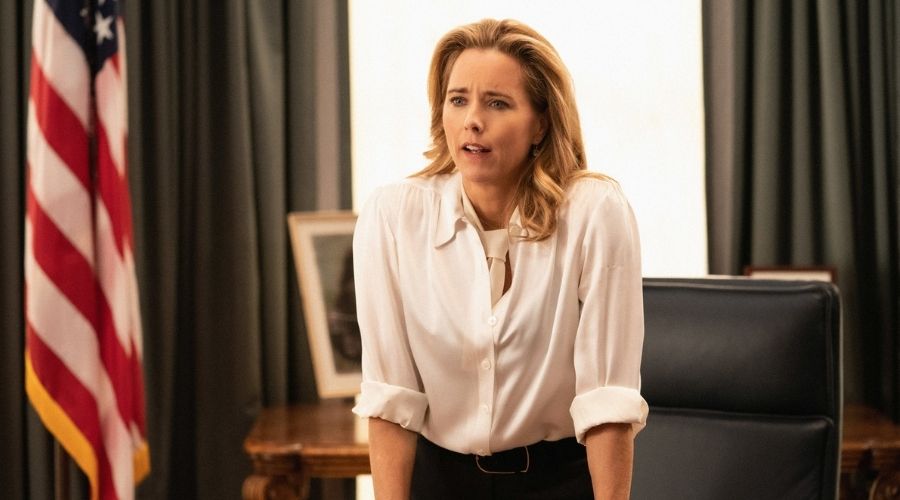 Synopsis: Tea Leoni stars as Elizabeth McCord, the shrewd, determined, newly appointed Secretary of State who drives international diplomacy, battles office politics and circumvents protocol as she negotiates global and domestic issues, both at the White House and at home.
---
Also Read: Shows Like 'The West Wing' To Watch If You Miss the Series
---
The West Wing (Max)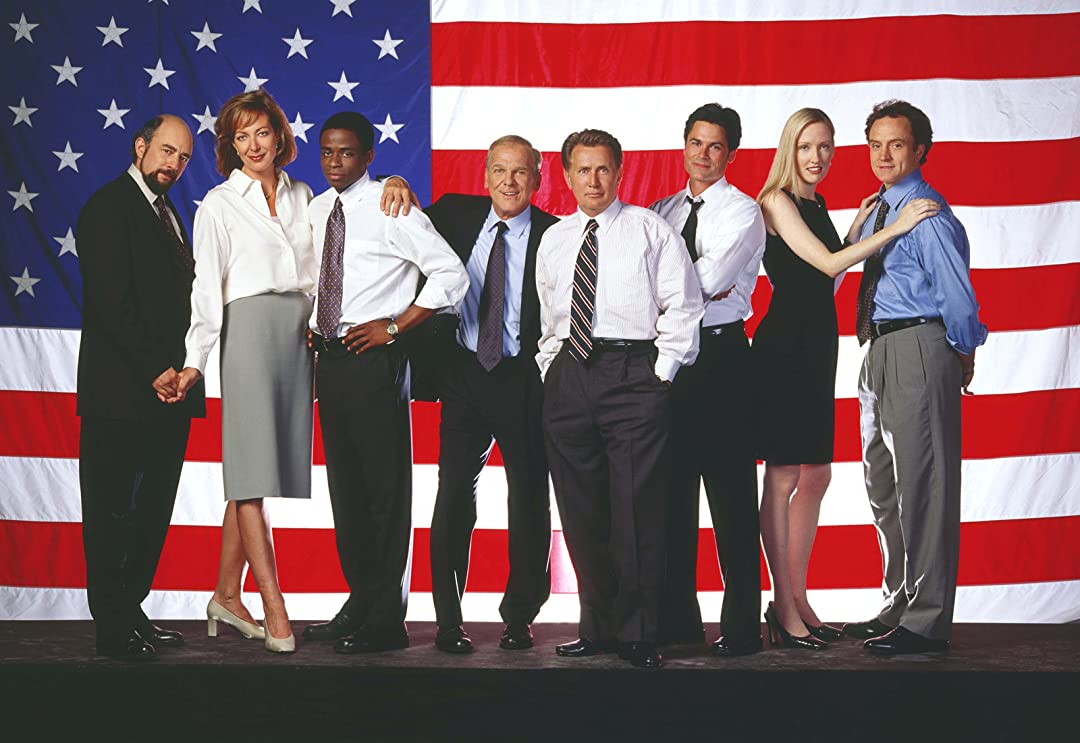 Synopsis: The West Wing ventured where no other TV series had gone before: an extraordinarily intimate look at an American President and the inner workings of the White House. Here, are all episodes of the series that won 26 Emmys, including 4 for Outstanding Drama Series. Hail to chief – and to the creators and stars of this ground-breaking series.
---
Also Read: Shows Like 'The Night Agent' To Watch While Waiting For Season 2
---
The Night Agent (Netflix)
Synopsis: Based on the novel by Matthew Quirk, The Night Agent is a sophisticated, character-based, action-thriller centering on a low level FBI Agent who works in the basement of the White House, manning a phone that never rings — until the night that it does, propelling him into a fast moving and dangerous conspiracy that ultimately leads all the way to the Oval Office.