Delete is definitely one of the most unique and thrilling series to come out in recent times. The Thai Netflix series gives us a story with a thrilling which is what would you do if you had a device that you can use to make people from your lives completely disappear. So, if you also like Delete here are some similar shows you could watch next.
Servant (Apple TV+)
Synopsis: From M. Night Shyamalan, Servant follows a Philadelphia couple in mourning after an unspeakable tragedy creates a rift in their marriage and opens the door for a mysterious force to enter their home.
Dark (Netflix)
Synopsis: Dark is set in a German town in present day where the disappearance of two young children exposes the double lives and fractured relationships among four families. In ten, hour-long episodes, the story takes on a supernatural twist that ties back to the same town in 1986. The series is created by award-winning showrunners Baran bo Odar and Jantje Friese, who previously received critical acclaim for their movie Who am I (2014).
Severance (Apple TV+)
Synopsis: In Severance, Mark Scout (Scott) leads a team at Lumon Industries, whose employees have undergone a severance procedure, which surgically divides their memories between their work and personal lives. This daring experiment in 'work-life balance' is called into question as Mark finds himself at the center of an unraveling mystery that will force him to confront the true nature of his work… and of himself.
Behind Her Eyes (Netflix)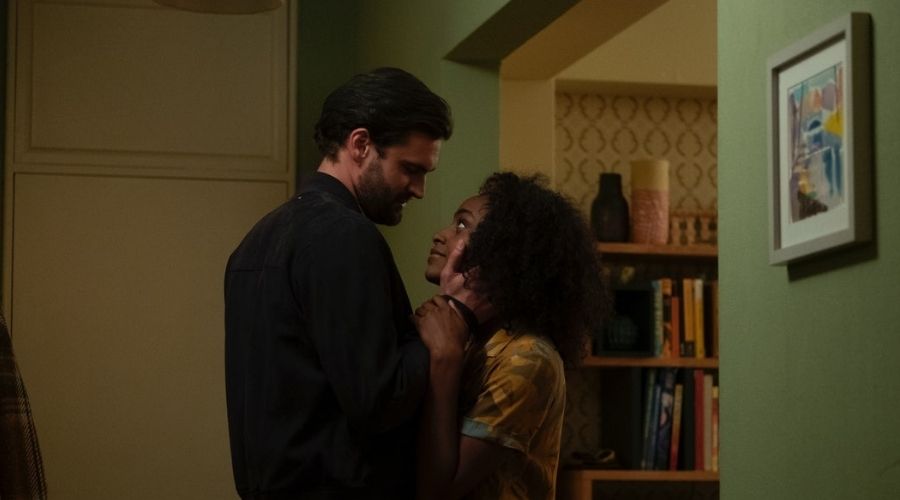 Synopsis: Simona Brown plays Louise, a single mother who has an affair with her psychiatrist boss David (Tom Bateman). Her life takes a strange turn when she later befriends his wife Adele (Eve Hewson), and she finds herself caught in a web of secrets and lies where nothing is what it seems. Also starring Robert Aramayo, Behind Her Eyes is produced by Left Bank Pictures (The Crown) and written by Steve Lightfoot and Angela LaManna, based on the best-selling novel by Sarah Pinborough.
Bad Sisters (Apple TV+)
Synopsis: A delicious blend of both dark comedy and thriller, "Bad Sisters" follows the lives of the Garvey sisters, who are bound together by the premature death of their parents and a promise to always protect one another. The series stars Sharon Horgan, alongside Anne-Marie Duff ("Suffragette," "The Salisbury Poisonings"), Eva Birthistle ("Brooklyn," "The Last Kingdom"), Sarah Greene ("Frank of Ireland," "Dublin Murders") and Eve Hewson ("Behind her Eyes," "The Luminaries") as the Garvey sisters.
Synopsis: At once deeply observed and intriguingly elusive, The Affair explores the emotional effects of an extramarital relationship. Noah is a New York City schoolteacher and budding novelist with a wife of twenty years and four children. Alison is a young waitress and wife from Montauk at the end of Long Island, trying to piece her life back together in the wake of a tragedy. The provocative drama unfolds separately from multiple perspectives, using the distinct memory biases of each character to tell the story.
The OA (Netflix)
Synopsis: From Brit Marling and Zal Batmanglij, the visionary filmmakers behind Sound of My Voice and The East, comes a powerful, mind-bending tale about identity, human connection and the borders between life and death. The Netflix original series The OA is an odyssey in eight chapters produced in partnership with Plan B Entertainment, Netflix and Anonymous Content. The groundbreaking series offers audiences a singular experience that upends notions about what long-format stories can be.