Deadwood is definitely one of the greatest western crime series ever made. The HBO series set in the wild-wild-west small town of Deadwood, South Dakota is a brilliant crime series loosely based on actual historic events and real people. Deadwood ran on HBO for three brilliant seasons on HBO, but that didn't satisfy the fans of the series and that's why we also got a Deadwood movie that reunited the original cast and it was released in 2019. So, if you miss the series here are some more shows you should watch.
Hell on Wheels (The Roku Channel)
Synopsis: The Civil War is in the past, but former Confederate soldier Cullen Bohannon (Anson Mount, Lost) can't put it behind him. Fresh are the horrific memories of the death of his wife, killed at the hands of the Union soldiers setting Bohannon on a course of revenge.
---
Also Read: Shows Like 'Justified' To Watch While Waiting For the Sequel Series
---
Justified (Hulu)
Synopsis: Based on Elmore Leonard's novella "Fire in the Hole," Justified was developed by Graham Yost and stars Timothy Olyphant as Deputy US Marshal Raylan Givens, a lawman who finds himself drawn back to his home state of Kentucky.
Synopsis: Based on actual events, KLONDIKE tells the story of the last great Gold Rush in history. In 1897 two friends make the perilous journey through North American wilderness to the Klondike boom town Dawson City, "The Paris of the North" where murder, revenge, riches and redemption await. From Executive Producer Ridley Scott, starring Richard Madden, Abbie Cornish, Sam Shepard and Tim Roth.
---
Also Read: Shows and Movies Like 'Yellowstone' You Should Watch
---
Synopsis: "Yellowstone" chronicles the Dutton family, led by John Dutton, who controls the largest contiguous cattle ranch in the United States. Amid shifting alliances, unsolved murders, open wounds, and hard-earned respect – the ranch is in constant conflict with those it borders – an expanding town, an Indian reservation, and America's first national park.
Longmire (Netflix)
Synopsis: Based on the Walt Longmire mystery novels by Craig Johnson, Longmire stars Australian actor Robert Taylor as Walt Longmire, the dedicated and unflappable sheriff of Absaroka County, Wyoming. A man in psychic repair after the murder of his wife, Longmire buries his loss behind a brave face and dry wit. At the urging of his daughter, Cady (Cassidy Freeman), and close friend and confidant Henry Standing Bear (Lou Diamond Phillips), he sets out to rebuild his personal and professional life one step at a time. But with his county in turmoil, Sheriff Longmire relies on his loyal deputies Vic Moretti (Katee Sackhoff), Branch Connally (Bailey Chase) and the Ferg (Adam Bartley). At the end of the day, it's Longmire's job to keep the peace in Big Sky Country in this contemporary crime thriller.
---
Also Read: Shows Like 'Breaking Bad' To Watch If You Miss the Series
---
Breaking Bad (Netflix)
Synopsis: Breaking Bad follows protagonist Walter White (Bryan Cranston), a chemistry teacher who lives in New Mexico with his wife (Anna Gunn) and teenage son (RJ Mitte) who has cerebral palsy. White is diagnosed with Stage III cancer and given a prognosis of two years left to live. With a new sense of fearlessness based on his medical prognosis, and a desire to secure his family's financial security, White chooses to enter a dangerous world of drugs and crime and ascends to power in the world. The series explores how a fatal diagnosis such as White's releases a typical man from the daily concerns and constraints of normal society and follows his transformation from mild family man to a kingpin of the drug trade.
---
Also Read: Shows Like 'Boardwalk Empire' To Watch If You Miss the Series
---
Boardwalk Empire (HBO Max)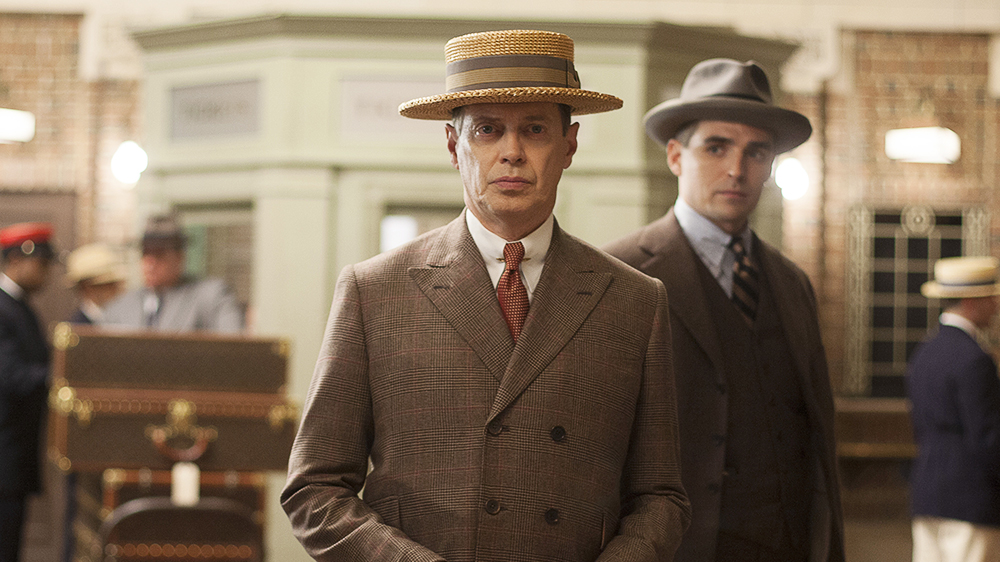 Synopsis: Atlantic City, 1920. When alcohol was outlawed, outlaws became kings. This epic drama series follows the birth and rise of organized crime in 'the world's playground' at the dawn of Prohibition. Steve Buscemi heads up the cast as Enoch 'Nucky' Thompson, the city's undisputed czar who is equal parts politician and gangster. With illegal alcohol opening up lucrative opportunities, Atlantic City becomes a major hub of bootlegging activity as Nucky and his inner circle preside over notorious backroom politics, vicious power struggles, a constant onslaught by the Feds, and Nucky's own insatiable appetite for women, profits and power.
---
Also Read: Shows Like 'The Sopranos' To Watch If You Miss the Series
---
The Sopranos (HBO Max)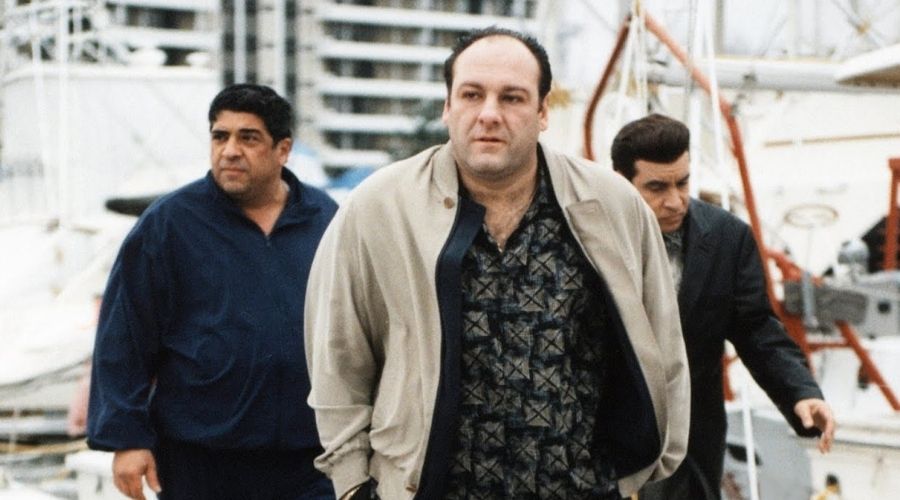 Synopsis: James Gandolfini stars in this acclaimed series as Tony Soprano, a husband and mob boss whose professional and private strains often land him in the office of his therapist. The ensemble cast includes Lorraine Bracco as his doctor, Edie Falco as his long-suffering wife, Michael Imperioli as his hot-headed nephew and Dominic Chianese as his uncle.
Sons of Anarchy (Hulu)
Synopsis: Sons of Anarchy is an adrenalized drama with darkly comedic undertones about a notorious outlaw motorcycle club intent on protecting their sheltered small town against encroaching drug dealers, corporate developers and overzealous law officers. The club is equally determined to protect their ruthless and illegally thriving arms business. Charlie Hunnam stars as Jackson 'Jax' Teller, a man whose love for the brotherhood is tested by his growing apprehension for its lawlessness. Katey Sagal stars as Gemma Teller Morrow, Jax's force-of-nature mother, who along with Ron Perlman as Clarance 'Clay' Morrow, Jax's stepfather and MC president, have their own darker vision for the club.
---
Also Read: Shows To Watch If You Like Paramount+ '1883'
---
Synopsis: 1883, a Yellowstone origin story, follows the Dutton family as they embark on a journey west through the Great Plains toward the last bastion of untamed America. From Academy Award nominee Taylor Sheridan, co-creator of Yellowstone, 1883 is a stark retelling of Western expansion, and an intense study of one family fleeing poverty to seek a better future in America's promised land — Montana.