Netflix's brilliant series Dead To Me has come to an end with its recently released third and final season. The dark comedy series follows a recently widowed Jen, who quickly befriends a stranger Judy after they meet at a grief group, but is Judy hiding something from Jen. The series stars Christina Applegate, Linda Cardellini, and James Marsden. So, if you binged the whole series on Netflix and are thinking about what to watch next, here are some more shows to watch next.
Synopsis: Weeds is a single-camera comedy about a single mother who makes ends meet by selling marijuana in the fictional suburb of Agrestic, California. The series exposes the dirty little secrets that lie behind the pristine lawns and shiny closed doors of homes in this gated community. Mary Louise Parker stars as the suburban mom who resorts to selling weed to support her family after her husband unexpectedly dies.
---
Also Read: Shows Like 'Kevin Can F**k Himself' To Watch If You Already Miss the Series
---
Kevin Can F**k Himself (The Roku Channel)
Synopsis: Set in Worcester, Mass., the series follows the journey of Allison McRoberts, a stereotypically smart and beautiful sitcom wife, who is married to Kevin, a husky, self-centered man-child who is clearly punching above his weight. After making a dark discovery, Allison teams up with neighbour Patty O'Connor as she attempts to escape the confines of her life and take control of her fate.
---
Also Read: Shows Like 'Good Girls' To Watch If You Miss the Series
---
Good Girls (Netflix)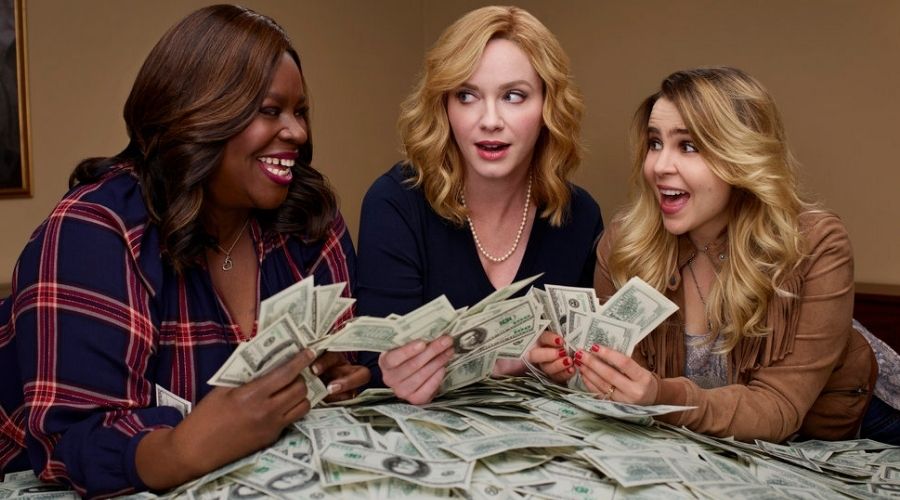 Synopsis: When three suburban moms get tired of trying to make ends meet, they decide it's time to stick up for themselves by robbing the local grocery store. But when the manager catches a glimpse of one of them and the loot is far more than they expected, it doesn't take long for the three best friends to realize the perfect getaway will be harder than they think. From Executive Producer Jenna Bans ("Grey's Anatomy," "Scandal," "The Family") comes this comedy-infused drama that mixes a little "Thelma & Louise" with a bit of "Breaking Bad." The cast includes Christina Hendricks ("Mad Men," "Another Period"), Retta ("Parks and Recreation," "Girlfriends' Guide to Divorce"), Mae Whitman ("Parenthood," "Arrested Development"), Reno Wilson ("Mike & Molly"), Manny Montana ("Graceland"), Lidya Jewett ("Hidden Figures"), Isaiah Stannard ("Brad's Status") and Matthew Lillard ("Twin Peaks," "Bosch").
---
Also Read: Shows Like 'Grace and Frankie' about Female Friendships to Watch If You Miss the Series
---
Grace and Frankie (Netflix)
Synopsis: In Grace and Frankie, Jane Fonda ("Grace") and Lily Tomlin ("Frankie") star as two women whose lives are turned upside down when their husbands reveal they are gay and leave them for each other. Both sparring partners and partners-in-crime, Grace and Frankie form an unlikely and unbreakable bond and face their uncertain futures head-on, hand-in-hand. Together with their ex-husbands and children, they discover the true definition of "family," with laughter, tears and plenty of mood enhancers along the way.
The Woman in the House Across the Street from the Girl in the Window (Netflix)
Synopsis: For heartbroken Anna (Kristen Bell), every day is the same. She sits with her wine, staring out the window, watching life go by without her. But when a handsome neighbor (Tom Riley) and his adorable daughter (Samsara Yett) move in across the street, Anna starts to see a light at the end of the tunnel. That is until she witnesses a gruesome murder… Or did she? From creators Rachel Ramras, Hugh Davidson and Larry Dorf, The Woman in the House Across the Street from the Girl in the Window is a darkly comedic, wine-soaked, satirical slant on the psychological thriller that will have you guessing who, what, where, why and how in the hell?! until the very end.
Pivoting (Hulu)
Synopsis: Pivoting is a single-camera comedy about how we deal with life, death and all the crazy things that happen in between. Set in a small, middle-class town in Long Island, NY, the series follows three women – and close-knit childhood friends – as they cope with the death of the fourth member of their group. When faced with the reality that life is short, these women pivot, and alter their current paths, by way of a series of impulsive, ill-advised and self-indulgent decisions. These pivots will strengthen their bond and prove it's never too late to screw up your life in the pursuit of happiness.
Firefly Lane (Netflix)
Synopsis: The greatest love story of all can be between friends. When unlikely duo Tully (Katherine Heigl) and Kate (Sarah Chalke) meet at age fourteen, they couldn't be more different. Tully is the brash and bold girl you can't ignore, while Kate is the mousy shy girl you never notice. But when a tragedy brings them together, they are bonded for life — forever inseparable best friends. Together they experience thirty years of ups and downs — triumphs and disappointments, heartbreak and joy, and a love triangle that strains their friendship. One goes on to fabulous wealth and fame, the other chooses marriage and motherhood — but through the decades, their bond remains — until it faces the ultimate test.
---
Also Read: Dark Comedy Shows Like 'Bad Sisters' To Watch While Waiting For Season 2
---
Bad Sisters (Apple TV+)
Synopsis: A delicious blend of both dark comedy and thriller, "Bad Sisters" follows the lives of the Garvey sisters, who are bound together by the premature death of their parents and a promise to always protect one another. The series stars Sharon Horgan, alongside Anne-Marie Duff (Suffragette), Eva Birthistle (The Last Kingdom), Sarah Greene (Frank of Ireland) and Eve Hewson (Behind her Eyes) as the Garvey sisters.
---
Also Read: Shows Like Netflix's 'You' to Watch Before Season 4 Comes Out
---
You (Netflix)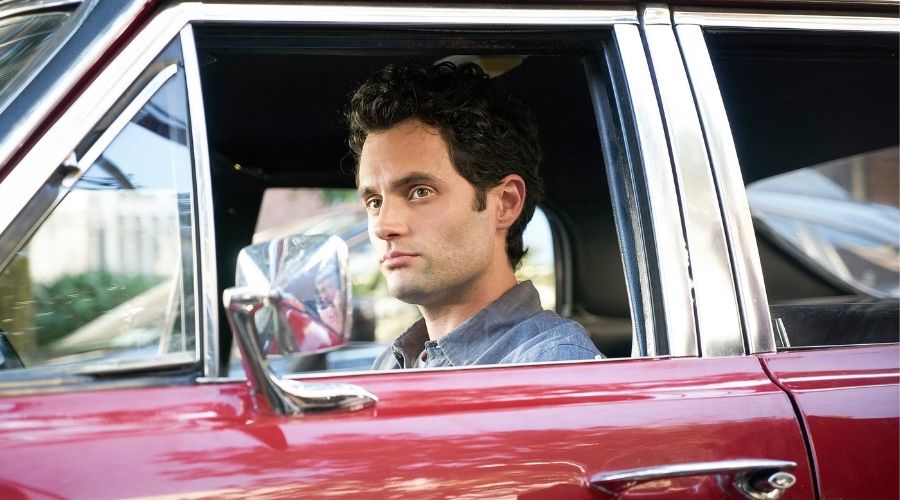 Synopsis: Based on Caroline Kepnes' best-selling novel of the same name, "What would you do for love?" When a brilliant bookstore manager crosses paths with an aspiring writer, his answer becomes clear: anything. Using the internet and social media as his tools to gather the most intimate of details and get close to her, a charming and awkward crush quickly becomes an obsession as he quietly and strategically removes every obstacle – and person – in his way.
---
Also Read: Shows To Watch If You Miss 'The End of the F***ing World' For More Dark Stories & Humor
---
The End of the F***ing World (Netflix)
Synopsis: Inspired by a comic book, THE END OF THE F***ING WORLD, is a black humoured road movie-style drama with an unlikely love story at its heart. James and Alyssa are rebel teenagers running away from home. From dreary suburbia and rundown shopping malls to lush landscapes and big vistas, they're on a quest to find a better life with Alyssa's idol – her estranged father. This is an emotional coming-of-age drama where two outcast teenagers from a disillusioned generation come together and learn what it feels like to make a human connection for the very first time.