Netflix's new biographical crime drama series Dahmer – Monster: The Jeffrey Dahmer Story tells the story of horrific crimes committed by the real-life serial killer Jeffrey Dahmer. The series is mostly told through the perspectives of Dahmer's victims and it also goes into the incompetence shown by the authorities which allowed the serial killer's horrific killings to go on for multiple years. Dahmer Monster also depicts how appearances can be deceiving as we see in the series that Dahmer is a handsome charming guy which helps him get away with his horrific crimes multiple times. The series is created by Ryan Murphy and Ian Brennan and it stars Evan Peters as the titular character. So, if you liked the Netflix series here are some more shows you could watch that will give you a chill down your spine.
---
Also Read: Shows Like Netflix's 'You' to Watch Before Season 4 Part 2
---
You (Netflix)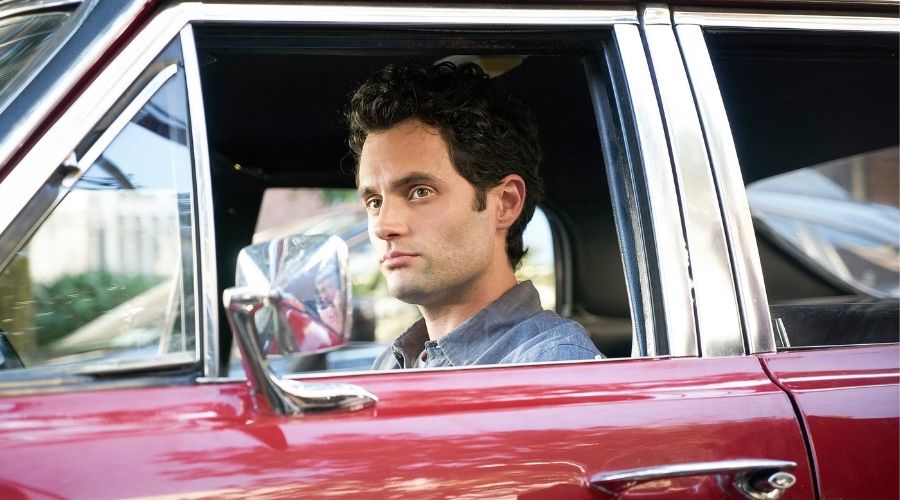 Synopsis: From executive producer/writers Greg Berlanti and Sera Gamble, and based on Caroline Kepnes' best-selling novel of the same name, YOU is a 21st century love story about an obsessive, yet brilliant twentysomething who uses the hyper connectivity of today's technology to make the woman of his dreams fall in love with him. "What would you do for love?" When a brilliant bookstore manager crosses paths with an aspiring writer, his answer becomes clear: anything. Using the Internet and social media as his tools to gather the most intimate of details and get close to her, a charming and awkward crush quickly becomes obsession as he quietly and strategically removes every obstacle — and person — in his way.
---
Also Read: Shows Like 'The Sinner' To Watch If You Miss the Series
---
The Sinner (Netflix)
Synopsis: The Sinner follows a young mother (Jessica Biel) who, when on a day trip with her husband (Christopher Abbott) and son, commits a startling act of violence and, to her horror, has no idea why. The event launches an inverted and utterly surprising crime thriller whose driving force is not the "who" or the "what"—but the "why." When an investigator (Bill Pullman) finds himself obsessed with uncovering the woman's buried motive, together they travel a harrowing journey into the depths of her psyche and the violent secrets hidden in her past.
---
Also Read: Shows Like 'Mindhunter' To Watch If You Miss the Series
---
Mindhunter (Netflix)
Synopsis: In the late 1970s two FBI agents expand criminal science by delving into the psychology of murder and getting uneasily close to all-too-real monsters. Mindhunter features Jonathan Groff (Looking), Holt McCallanay (Sully), Anna Torv (Fringe) and Hannah Gross (Unless). The series is directed by David Fincher (Gone Girl, The Social Network, Zodiac), Asif Kapadia (Amy, Senna), Tobias Lindholm (A War, A Hijacking) and Andrew Douglas (The Amityville Horror, U Want Me 2 Kill Him?). Fincher, Joshua Donen (Gone Girl, The Quick and the Dead) Charlize Theron (Girlboss, Hatfields & McCoys) and Cean Chaffin (Gone Girl, Fight Club) are Executive Producers.
Ratched (Netflix)
Synopsis: From Ryan Murphy and Ian Brennan, Ratched is a suspenseful drama series that tells the origin story of asylum nurse Mildred Ratched. In 1947, Mildred arrives in Northern California to seek employment at a leading psychiatric hospital where new and unsettling experiments have begun on the human mind. On a clandestine mission, Mildred presents herself as the perfect image of what a dedicated nurse should be, but the wheels are always turning and as she begins to infiltrate the mental health care system and those within it, Mildred's stylish exterior belies a growing darkness that has long been smoldering within, revealing that true monsters are made, not born.
Ratched was inspired by the iconic and unforgettable character of Nurse Ratched in One Flew Over The Cuckoo's Nest and was created by Evan Romansky. The series stars Sarah Paulson as Mildred Ratched, Cynthia Nixon as Gwendolyn Briggs, Judy Davis as Nurse Betsy Bucket, Sharon Stone as Lenore Osgood, Jon Jon Briones as Dr. Richard Hanover, Finn Wittrock as Edmund Tolleson, Charlie Carver as Huck, Alice Englert as Dolly, Amanda Plummer as Louise, Corey Stoll as Charles Wainwright, Sophie Okonedo as Charlotte and Vincent D'Onofrio as Gov. George Wilburn.
---
Also Read: Best Shows Like 'Dexter' To Watch If You Miss the Series
---
Synopsis: He's smart, he's good looking, and he's got a great sense of humor. He's Dexter Morgan, everyone's favorite serial killer. As a Miami forensics expert, he spends his days solving crimes, and nights committing them. But Dexter lives by a strict code of honor that is both his saving grace and lifelong burden. Torn between his deadly compulsion and his desire for true happiness, Dexter is a man in profound conflict with the world and himself. Golden Globe winner Michael C. Hall stars in the hit SHOWTIME Original Series.
The Fall (Tubi & Pluto TV)
Synopsis: Emmy and Golden Globe winner Gillian Anderson (The X-Files) smolders as a British detective summoned to Belfast to solve a high-profile murder. She quickly recognizes the signs of a serial killer, but the culprit (Jamie Dornan, Once Upon a Time) has already targeted his next victim.
---
Also Read: Shows Like 'Hannibal' To Watch If You Miss the Series
---
Hannibal (Hulu & Plex)
Synopsis: The dark and haunting series "Hannibal" returns for a third season, revealing the fates of characters hanging in the balance, and the continuing psychological cat-and-mouse games they face. After the shocking events of the Season 2 finale, Hannibal (Mads Mikkelsen) is on the run in Europe – accompanied by his psychiatrist Bedelia Du Maurier (Gillian Anderson) – sporting a new identity, but servicing the same insatiable appetite. As the lives of Will (Hugh Dancy), Jack (Laurence Fishburne) and Alana (Caroline Dhavernas) converge toward Hannibal again, each with their own motivations to catch him once and for all, their deadly dance turns in startling and unexpected ways. In the second half of the season, Jack implores Will to help him catch a new threat, a serial killer preying on families, known in the press as the Tooth Fairy, but self-proclaimed as The Great Red Dragon. The hunt may force Will to turn to an unwelcome source of insight – his old adversary, Hannibal.
The Assassination Of Gianni Versace: American Crime Story (Hulu)
Synopsis: Inspired by actual events, The Assassination of Gianni Versace: American Crime Story is the second installment of FX's award-winning limited series, American Crime Story. Ryan Murphy, Nina Jacobson, Brad Simpson, Brad Falchuk, Alexis Martin Woodall, Dan Minahan, Tom Rob Smith, Scott Alexander and Larry Karaszewski are Executive Producers of The Assassination of Gianni Versace: American Crime Story. It is written by Tom Rob Smith, and Ryan Murphy directed the premiere episode of the series, which stars Darren Criss, Edgar Ramirez, Penelope Cruz and Ricky Martin.
Perfume (Netflix)
Synopsis: Patrick Süskind's best-selling novel about smell, passion and serial killing gets a shocking contemporary spin. While in boarding school, a group of six become friends through their intense passion for scent. When one is brutally murdered years later, disturbing secrets about the group are revealed when the police investigates each as a suspect.
---
Also Read: Shows Like 'Black Bird' To Watch If You Liked the Series
---
Black Bird (Apple TV+)
Synopsis: Inspired by actual events, when high school football hero and decorated policeman's son Jimmy Keene (Taron Egerton) is sentenced to 10 years in a minimum security prison, he is given the choice of a lifetime — enter a maximum-security prison for the criminally insane and befriend suspected serial killer Larry Hall (Paul Walter Hauser), or stay where he is and serve his full sentence with no possibility of parole. Keene quickly realizes his only way out is to elicit a confession and find out where the bodies of several young girls are buried before Hall's appeal goes through. But is this suspected killer telling the truth? Or is it just another tale from a serial liar? This dramatic and captivating story subverts the crime genre by enlisting the help of the very people put behind bars to solve its mysteries.