Curb Your Enthusiasm is one of the longest-running comedy series and it still hasn't stopped being funny. The HBO series is one of the best cringe comedy series and it provides its fans with constant laughs. Curb Your Enthusiasm follows a fictional version of Larry David as he gets into various misadventures because of his poor social skills. So, if you like the series and are waiting patiently for the next season, you could watch some shows while waiting.
---
Also Read: Best Shows Like 'Seinfeld' To Watch If You Miss the Series
---
Seinfeld (Netflix)
Synopsis: Seinfeld stars Jerry Seinfeld as a stand-up comedian whose life in New York City is made even more chaotic by his quirky group of friends who join him in wrestling with life's most perplexing, yet often trivial questions. Often described as "a show about nothing," Seinfeld mines the humor in life's mundane situations like waiting in line, searching for a lost item, or the trials and tribulations of dating. Co-starring are Julia Louis-Dreyfus as Jerry's ex-girlfriend and current platonic pal, Elaine Benes; Jason Alexander as George Costanza, Jerry's neurotic hard-luck best friend; and Michael Richards as Jerry's eccentric neighbor, Kramer.
---
Also Read: Shows Like 'Party Down' To Watch While Waiting For the Revival Series
---
Synopsis: While chasing dreams of stardom, six Hollywood wannabe actors and writers make ends meet by working for a posh Los Angeles catering company, which tackles a different event — senior singles mixer, porn awards after party, a Super Sweet 16 bash — in each episode.
Eastbound and Down (HBO Max)
Synopsis: As a baseball star, Kenny Powers had it all: money, fame, obsessed fans. But he threw it all away in a haze of hard-living and complacency. HBO presents this riotous comedy series starring Danny McBride as the former pitcher who finds himself out of baseball and reduced to teaching Phys Ed at the North Carolina school he once attended.
---
Also Read: Best Shows Like 'Arrested Development' To Watch If You Miss the Series
---
Arrested Development (Netflix & Hulu)
Synopsis: Holding the Bluths together just barely is son Michael Bluth (Jason Bateman), the only normal guy in a family that's chock full of nuts. Hardworking and sensible, Michael's certain he's going to be given control of his family's Enron-style corporation upon the retirement of his father (Jeffrey Tambor). The fact that he's passed over instead for his mother (Jessica Walter) is only a blip when compared to his father's immediate arrest for dubious accounting practices, and the resulting freeze on the family's previously limitless wealth. Bereft of money, and even less family love, the Bluths have to band together in their moment of need–not easy when everyone's looking out for number 1. In addition to his scabrous parents, Michael has to contend with his lothario older brother (Will Arnett), his basically useless younger brother (Tony Hale), his greedy twin sister (Portia DeRossi), and her sexually ambiguous husband (David Cross). Michael's only comrade in sanity is his son George Michael (Michael Cera), but then again, the teenage boy harbors a secret crush on his cousin (Alia Shawkat).
---
Also Read: Comedy Shows Like Silicon Valley to Watch If You Miss the Series
---
Silicon Valley (HBO Max)
Synopsis: In the high-tech gold rush of modern Silicon Valley, the people most qualified to succeed are the least capable of handling success. From HBO and the offbeat mind of Mike Judge ('Office Space,' 'Beavis & Butthead') comes this comedy series that delves into the outrageous world of tech start-ups and the socially awkward underdogs trying to navigate its lucrative potential.
---
Also Read: Shows Like 'Veep' To Watch If You Miss the Series
---
Veep (HBO Max)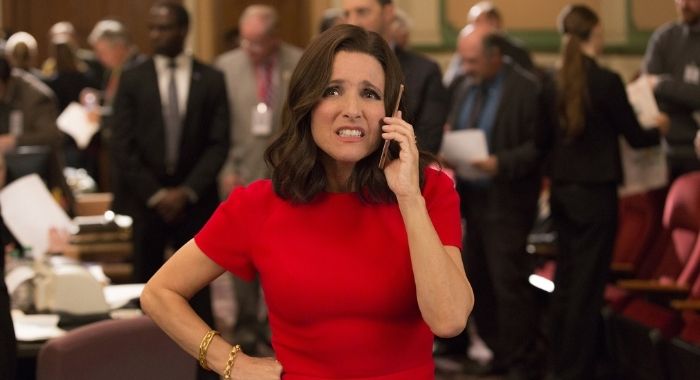 Synopsis: Julia Louis-Dreyfus is the Vice President of the United States in this hilarious HBO comedy series. Each episode follows her whirlwind day-to-day existence as she puts out political fires, juggles public and private demands and defends the interests of the chief executive–with whom she shares a uniquely dysfunctional relationship.
---
Also Read: Best Shows Like '30 Rock' To Watch If You Miss the Series
---
Synopsis: Multiple award-winning comedy "30 Rock" is told through the comedic voice of Emmy and two-time Golden Globe winner Tina Fey as variety show producer Liz Lemon. The series also features two-time Emmy and three-time Golden Globe winner Alec Baldwin as top network executive Jack Donaghy and Emmy nominee Tracy Morgan as Tracy Jordan, the unpredictable star of Lemon's hit variety show, "TGS with Tracy Jordan." Lemon constantly has her hands full, juggling corporate interference from Donaghy and off-the-handle star antics from Jordan, all while attempting to salvage her own personal life. Also rounding out the cast are three-time Emmy nominee Jane Krakowski as Jenna Maroney, the co-star of "TGS," Scott Adsit as the variety show's producer Pete Hornberger, Emmy nominee Jack McBrayer as Kenneth, the over-eager and effortlessly endearing NBC page, Judah Friedlander as Frank, the sardonic slacker on the writing staff, and Keith Powell as Toofer, the sophisticated yet sarcastic, Harvard-alum writer. "30 Rock" has welcomed an impressive array of guest stars, including Elaine Stritch, who garnered a 2007 Emmy Award for her performance as Jack Donaghy's mother and Tim Conway, who won in 2008. Other Emmy-nominated guest stars include Alan Alda, Jennifer Aniston, Will Arnett, Elizabeth Banks, Steve Buscemi, Matt Damon, Edie Falco, Carrie Fisher, John Hamm, Steve Martin and Rip Torn.
The Life & Times of Tim (HBO Max)
Synopsis: A hapless man in his mid-20s named Tim lives in New York City with his girlfriend Amy and constantly finds himself in increasingly awkward situations in both his work and personal life.
---
Also Read: Best Shows Like 'It's Always Sunny in Philadelphia' To Watch If You Like the Series
---
It's Always Sunny in Philadelphia (Hulu)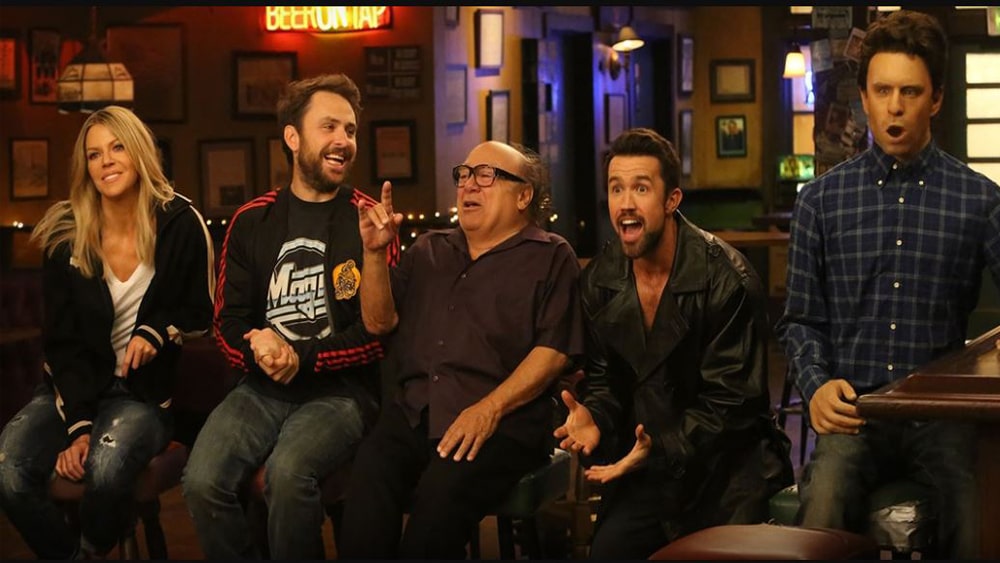 Synopsis: It's Always Sunny in Philadelphia features Mac, Dennis, Charlie, Sweet Dee and Frank, five ne'er-do-wells who own and operate Paddy's Pub in Philadelphia. Their constant scheming usually lands them in a world of hurt, yet they never seem to learn from their mistakes. As they say, some things never change. So prepare for more depraved schemes, half-baked arguments, and absurdly underhanded plots to subvert one another.
---
Also Read: Best Shows Like 'The Office' If You Miss the Series
---
Synopsis: Steve Carell (The 40-Year-Old Virgin, The Daily Show) stars in The Office, a fresh and funny mockumentary-style glimpse into the daily interactions of the eccentric workers at the Dunder Mifflin paper supply company. Based on the smash-hit British series of the same name and adapted for American Television by Greg Daniels (King of the Hill, The Simpsons), this fast-paced comedy parodies contemporary American water-cooler culture. Earnest but clueless regional manager Michael Scott (Carell) believes himself to be an exceptional boss and mentor, but actually receives more eye-rolls than respect from his oddball staff.