Cruel Summer is definitely one of the most thrilling teen series ever made. The Freeform series instantly became a hit upon its release and became the most-watched series on the network ever. Set in the '90s the series revolves around two teen girls during three different time frames. So, if you like Cruel Summer and are hoping for a renewal of Season 3, here are some shows that could pass your time until it comes out.
---
Also Read: Shows Like 'Sharp Objects' To Watch If You Miss the Series
---
Sharp Objects (Max)
Synopsis: For Camille Preaker, it's a dark path down memory lane. Based on the bestselling novel by Gillian Flynn ("Gone Girl") and directed by Emmy(R) winner Jean-Marc Vallee (HBO's "Big Little Lies"), this thrilling limited series stars five-time Oscar(R) nominee Amy Adams as a city journalist with a history of psychiatric issues who returns to her rural hometown to cover the apparent murders of two preteen girls. Trying to put together a psychological puzzle from her past, Camille finds herself clashing with her overbearing mother, Adora (Patricia Clarkson), falling back into a dangerous series of self-destructive habits, and identifying with the young murder victims a bit too closely. The supporting cast includes Chris Messina, Eliza Scanlen, Elizabeth Perkins, Matt Craven and Miguel Sandoval.
The Act (Hulu)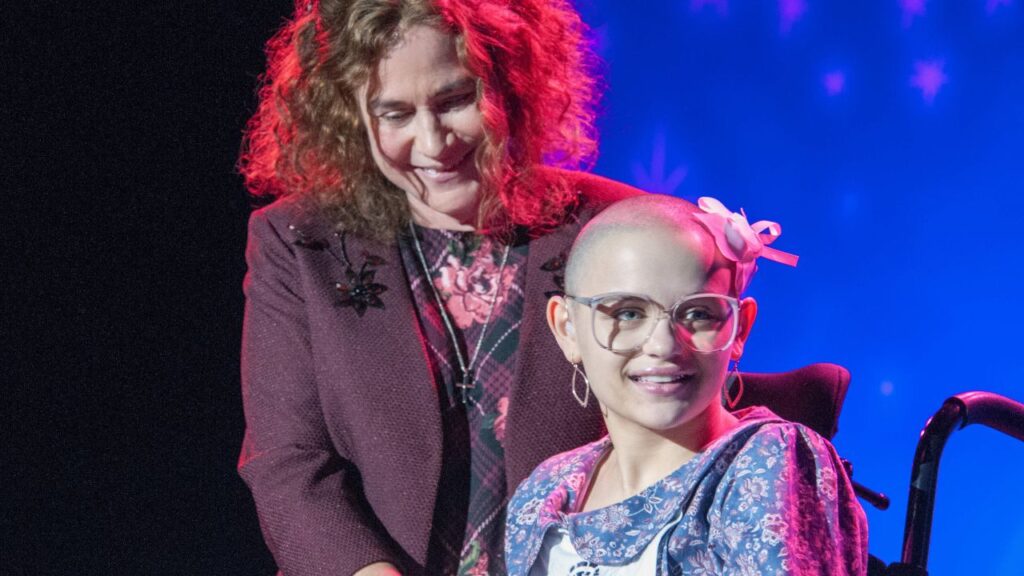 Synopsis: The Act is a seasonal anthology series that tells startling, stranger-than-fiction true crime stories. Season One follows Gypsy Blanchard (Joey King), a girl trying to escape the toxic relationship she has with her overprotective mother, Dee Dee (Patricia Arquette). Her quest for independence opens a Pandora's box of secrets, one that ultimately leads to murder.
Little Fires Everywhere (Hulu)
Synopsis: Based on Celeste Ng's 2017 bestseller, Little Fires Everywhere follows the intertwined fates of the picture-perfect Richardson family and an enigmatic mother and daughter who upend their lives. The story explores the weight of secrets, the nature of art and identity, the ferocious pull of motherhood – and the danger in believing that following the rules can avert disaster.
---
Also Read: Shows Like 'Big Little Lies' To Watch If You Miss the Series
---
Big Little Lies (Max)
Synopsis: Based on Liane Moriarty's bestselling book, this subversive, darkly comedic drama series tells the tale of three mothers of first-graders whose seemingly perfect lives unravel to the point of murder. Reese Witherspoon, Nicole Kidman and Shailene Woodley head up a stellar cast in this Monterey-set drama that begins with a suspicious homicide at an elementary-school fundraiser. Though the victim and the perpetrator initially remain a mystery, it appears that the murder was spawned by rivalries and secrets surrounding the trio of young moms. Alexander Skarsgard, Laura Dern, Adam Scott, Zoe Kravitz, James Tupper and Jeffrey Nordling co-star.
Synopsis: In the forgotten town of Carp, Texas, Panic is the only way out. Every summer the graduating seniors risk their lives competing in a series of challenges for the chance to win life-changing money. After the death of two players the stakes – and danger—have never been higher. This summer twenty-three players will enter the game. All of them will be changed. Only one will win. Let the games begin.
Dare Me (Netflix)
Synopsis: Dare Me is an unflinching exploration of volatile female friendships, jealousy, loyalty and the dynamics of power in a small Midwestern town. Peering behind the all-American façade, the series dives into the cutthroat world of competitive high school cheerleading, following the fraught relationship between two best friends after a new coach arrives to bring their team to prominence. Part coming-of-age story, part small-town drama, part murder mystery, Dare Me exposes the physical and psychological extremes that some young women are willing to endure in order to get ahead.
---
Also Read: Shows Like 'Mare of Easttown' To Watch If You Miss the Series
---
Mare of Easttown (Max)
Synopsis: Kate Winslet stars in this limited series as a small-town Pennsylvania detective who investigates a local murder as her own life crumbles around her. Also with Julianne Nicholson, Jean Smart, Angourie Rice, Evan Peters, Cailee Spaeny, David Denman, John Douglas Thompson, Patrick Murney, Ben Miles, James McArdle, Sosie Bacon, Joe Tippett and Neal Huff.
The A List (Netflix)
Synopsis: Mia arrives at an idyllic summer camp expecting to be Queen Bee, but the "holiday of a lifetime" turns into a twisted nightmare.
---
Also Read: Shows Like 'Pretty Little Liars' To Watch If You Miss the Series
---
Pretty Little Liars (Max & Hulu)
Synopsis: Rosewood is a perfect little town. So quiet and pristine, you'd never guess it holds so many secrets. Some of the ugliest ones belong to the prettiest girls in town: Aria, Spencer, Hanna and Emily, four friends whose darkest secrets have been unraveling since Alison, the Queen Bee of their group disappeared. As the mystery surrounding Ali's disappearance resurfaces, the girls begin getting messages from a mysterious "A," who they quickly realize is out to get them. Now, after years of tormenting and numerous shocking revelations, the Liars are united and ready to kick some "A" and uncover the truth! No longer just wanting to sit by and wait for "A's" latest cruel attack, Aria, Emily, Hanna and Spencer take matters into their own hands and try to finally put a stop to their tormentor. As relationships are put to the test, new and old secrets are revealed and the stakes are raised higher than ever before as the Liars come closer to the truth. Will all of their sacrifices be worth it in the end?
---
Also Read: Shows Like 'The Sinner' To Watch If You Miss the Series
---
The Sinner (Netflix)
Synopsis: The Sinner follows a young mother (Jessica Biel) who, when on a day trip with her husband (Christopher Abbott) and son, commits a startling act of violence and, to her horror, has no idea why. The event launches an inverted and utterly surprising crime thriller whose driving force is not the "who" or the "what"—but the "why." When an investigator (Bill Pullman) finds himself obsessed with uncovering the woman's buried motive, together they travel a harrowing journey into the depths of her psyche and the violent secrets hidden in her past.