Condor is one of the most underrated spy series which is a crime because it is also one of the most heart-pounding thriller series that gives you edge-of-the-seat thrills with every new scene. The spy series premiered in 2019 on AT&T, after which it moved to Epix for its second season. While there is no confirmation on Season 3 yet there is still hope that the fans might get another season of their favorite spy series. So, if you miss the series here are some of the best shows like Condor to watch while waiting for the new season.
---
Also Read: Spy Shows Like 'Slow Horses' To Watch While Waiting For Season 3
---
Slow Horses (Apple TV+)
Synopsis: Slow Horses is a darkly humorous espionage drama that follows a dysfunctional team of British intelligence agents who serve in a dumping ground department of MI5 known un-affectionately as Slough House. Oldman stars as Jackson Lamb, the brilliant but irascible leader of the spies, who end up in Slough House due to their career-ending mistakes as they frequently find themselves blundering around the smoke and mirrors of the espionage world.
---
Also Read: Shows Like 'Tom Clancy's Jack Ryan' To Watch While Waiting For Season 4
---
Synopsis: When CIA analyst Jack Ryan stumbles upon a suspicious series of bank transfers his search for answers pulls him from the safety of his desk job and catapults him into a deadly game of cat and mouse throughout Europe and the Middle East, with a rising terrorist figurehead preparing for a massive attack against the US and her allies.
Shooter (Netflix)
Synopsis: Shooter is an uncompromising exploration of the definition and evolution of a hero. Ryan Phillippe ("Secrets and Lies") is a producer on the project and will star as Bob Lee Swagger, an expert marksman living in exile who is coaxed back into action after learning of a plot to kill the president. Omar Epps ("House") plays Isaac Johnson, an ex-Marine and former commanding officer of Swagger. Now a Secret Service Agent, he solicits Swagger's expertise for a clandestine operation that has disastrous results.
---
Also Read: Shows Like 'Bodyguard' To Watch While Hoping For Season 2
---
Bodyguard (Netflix)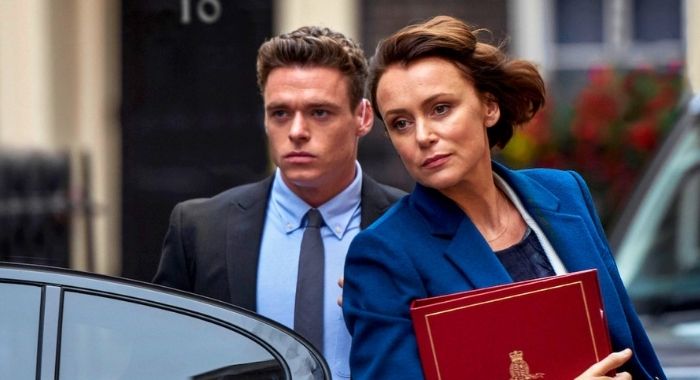 Synopsis: Set in and around the corridors of power, Bodyguard tells the fictional story of David Budd (Richard Madden), a heroic but volatile war veteran now working as a Specialist Protection Officer for the Royalty and Specialist Protection Branch (RaSP) of London's Metropolitan Police Service. When he is assigned to protect the ambitious and powerful Home Secretary Julia Montague (Keeley Hawes), whose politics stand for everything he despises, Budd finds himself torn between his duty and his beliefs. Responsible for her safety, is he actually her biggest threat?
Synopsis: Berlin Station is a contemporary spy series that follows Daniel Miller (Richard Armitage), an undercover agent who has just arrived at the CIA station in Berlin, Germany. Miller has a clandestine mission: to determine the identity of a now-famous whistleblower masquerading as "Thomas Shaw." Guided by jaded veteran Hector DeJean (Rhys Ifans) Daniel learns to contend with the rough-and-tumble world of the field officer – agent-running, deception, danger and moral compromises. As he dives deeper into the German capital's hall of mirrors and uncovers the threads of a conspiracy that leads back to Washington, Daniel wonders: Can anyone ever be the same after a posting to Berlin?
---
Also Read: Shows Like 'Hanna' To Watch If You Miss the Series
---
Synopsis: Raised in total seclusion in the remote woods of Eastern Europe, 15-year-old Hanna (Esmé Creed-Miles) has spent her entire young life training to fight those who hunt her and her mercenary father, Erik Heller (Joel Kinnaman). Her survivalist skills are finally tested when she and Erik are separated upon their discovery by a rogue CIA operative, Marissa Wiegler (Mireille Enos) and her team of agents. Hanna has no choice but to embark on a perilous journey alone across Europe as she seeks to reunite with her father and evade – and ultimately take down – the dangerous agents who target them. Hanna's isolated upbringing leads her to face particularly daunting physical and emotional challenges along the way, as she navigates an ever-deepening conspiracy – one that could be the undoing of both her and her father.
Synopsis: The espionage thriller starring Mark Strong. Deep State is an eight-part series centering around Max Easton, a retired M16 operative who is forced back into the field to avenge the death of his son. He soon finds himself at the heart of a covert intelligence war, where cash is derived from chaos. This is a story of supremely high stakes – a conspiracy that could topple world governments.
---
Also Read: Spy Shows Like 'The Night Manager' To Watch While Waiting For Season 2
---
Synopsis: A contemporary interpretation of John le Carré's espionage novel, "The Night Manager" follows former British soldier Jonathan Pine (Tom Hiddleston) who is recruited by intelligence operative Angela Burr (Olivia Colman) to infiltrate the inner circle of international businessman Richard Onslow Roper (Hugh Laurie) and detonate the unholy alliance he has ministered between the intelligence community and the secret arms trade. To reach the heart of Roper's vast empire, Pine must withstand the suspicious interrogations of his venal chief of staff, Major Corkoran (Tom Hollander) and the allure of his beautiful girlfriend Jed (Elizabeth Debicki). In his quest to do the right thing, Pine must first become a criminal himself. Executive producers include John Le Carré, Simon Cornwell, Stephen Cornwell and Stephen Garrett. Writer David Farr also serves as an executive producer as does Academy Award® winner Susanne Bier, who serves as director.
Synopsis: Based on John le Carré's best-selling literary masterpiece of the same name, The Little Drummer Girl is a passionate love story and a deeply immersive thriller. As audacious now as when the book was first published, it portrays a world in which the lines between hero and villain, and between love and hate, are dangerously in flux. The six-part miniseries stars Emmy® and Golden Globe® Award winner Alexander Skarsgård (Big Little Lies) as Becker, twice Academy Award-nominated Michael Shannon (The Shape of Water) as Kurtz and BAFTA-nominated Florence Pugh (Lady Macbeth) as Charlie. Set in the late 1970s, the pulsating thriller follows Charlie (Pugh), a young, fiery but unfulfilled British actress and idealist whose resolve is tested after she meets the mysterious Becker (Skarsgård) while on holiday in Greece. It quickly becomes apparent that his intentions are not what they seem, and her encounter with him entangles her in a complex plot devised by the spy mastermind Kurtz (Shannon). Charlie takes on the role of a lifetime as a double agent in the 'Theatre of the Real', but despite her natural mastery of the task at hand, she increasingly finds herself inexorably drawn into a dangerous world of duplicity and compromised humanity. Blurring the fine lines between love and hate; truth and fiction; and right and wrong; The Little Drummer Girl weaves a suspenseful and explosive story of espionage and high-stakes international intrigue.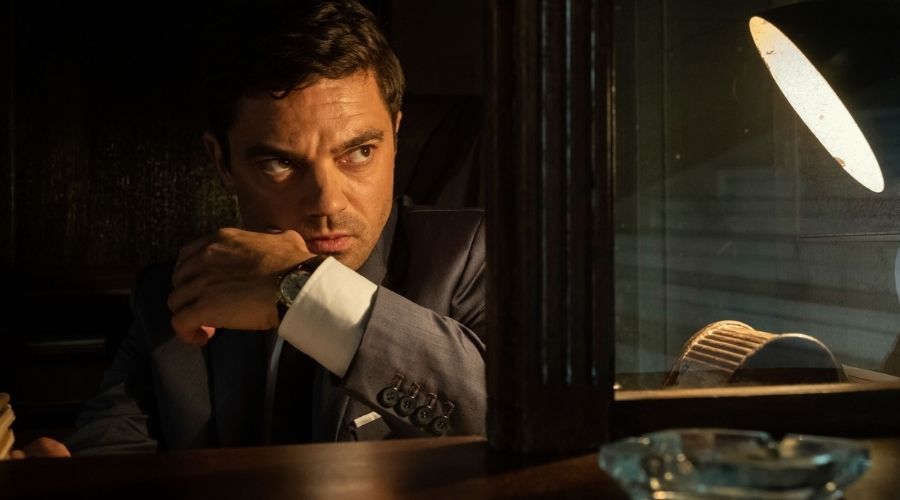 Synopsis: Berlin, 1961. Four occupying powers control the fate of the city, marked by fear of an escalation that could mean the Third World War. The city teems with spies, traitors and double agents of the KGB, SDECE, CIA and MI6. There is no wall yet. The transition between East and West is still possible. In the tense situation, the British spy FIELDING SCOTT must find the traitor in his ranks. An explosive mission because of the tense situation in the city that has become the supposedly most dangerous place in the world.