Class of '07 is a brilliantly funny new Australian comedy series about a group of women at their 10-year-high school reunion. What they originally thought would be a single night with some of their old friends and enemies, but their plans change when the apocalypse hits and everything gets covered in water. Because their school is located at a height, they survive but now they are stuck with each other and the old high-school drama comes out again leaving them no choice but to resolve it or ignore it. If you like the Prime Video series here are some shows like Class of '07 you could watch next.
---
Also Read: Shows Like 'The Wilds' To Watch If You Already Miss the Series
---
Synopsis: A group of teen girls from different backgrounds must fight for survival after a plane crash strands them on a deserted island. The castaways both clash and bond as they learn more about each other, the secrets they keep, and the traumas they've all endured. There's just one twist to this thrilling drama… these girls did not end up on this island by accident.
---
Also Read: Shows Like 'The Society' To Watch If You Miss the Series
---
The Society (Netflix)
Synopsis: The Society follows a group of teenagers who are mysteriously transported to a facsimile of their wealthy New England town, left without any trace of their parents. As they struggle to figure out what has happened to them and how to get home, they must establish order and form alliances if they want to survive. The series is a modern take on Lord of the Flies.
---
Also Read: Shows Like 'Yellowjackets' To Watch While Waiting For Season 2
---
Yellowjackets (Paramount+ & The Roku Channel)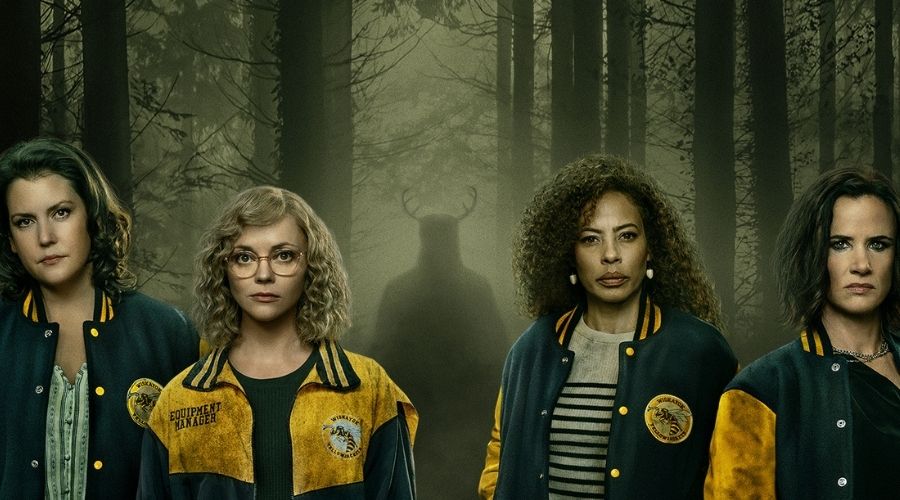 Synopsis: Part survival epic, part psychological horror and part coming-of-age drama, this is the story of a team of wildly talented high school girls' soccer players who survive a plane crash deep in the remote northern wilderness. The series chronicles their descent from a complicated but thriving team to savage clans, while also tracking the lives they've attempted to piece back together 25 years later. What began in the wilderness is far from over. Starring Melanie Lynskey, Tawny Cypress, with Christina Ricci and Juliette Lewis.
---
Also Read: Movies & Shows Like 'The Afterparty' To Watch While Waiting For Season 2
---
The Afterparty (Apple TV+)
Synopsis: From Academy Award winners Chris Miller and Phil Lord ("Spider-Man: Into the Spider-Verse," "The Lego Movie," "21 Jump Street"), "The Afterparty" is a genre-defying series centered on a murder mystery at a high school reunion, with each episode exploring a different character's account of the fateful evening in question, all through the lens of popular film genres and unique visuals to match the storyteller's perspective.
---
Also Read: Dark Comedy Shows Like 'Bad Sisters' To Watch While Waiting For Season 2
---
Bad Sisters (Apple TV+)
Synopsis: A delicious blend of both dark comedy and thriller, "Bad Sisters" follows the lives of the Garvey sisters, who are bound together by the premature death of their parents and a promise to always protect one another. The series stars Sharon Horgan, alongside Anne-Marie Duff ("Suffragette," "The Salisbury Poisonings"), Eva Birthistle ("Brooklyn," "The Last Kingdom"), Sarah Greene ("Frank of Ireland," "Dublin Murders") and Eve Hewson ("Behind her Eyes," "The Luminaries") as the Garvey sisters.
---
Also Read: Shows Like 'Pretty Little Liars' To Watch If You Miss the Series
---
Pretty Little Liars (HBO Max & Hulu)
Synopsis: Rosewood is a perfect little town. So quiet and pristine, you'd never guess it holds so many secrets. Some of the ugliest ones belong to the prettiest girls in town: Aria, Spencer, Hanna and Emily, four friends whose darkest secrets have been unraveling since Alison, the Queen Bee of their group disappeared. As the mystery surrounding Ali's disappearance resurfaces, the girls begin getting messages from a mysterious "A," who they quickly realize is out to get them. Now, after years of tormenting and numerous shocking revelations, the Liars are united and ready to kick some "A" and uncover the truth! No longer just wanting to sit by and wait for "A's" latest cruel attack, Aria, Emily, Hanna and Spencer take matters into their own hands and try to finally put a stop to their tormentor. As relationships are put to the test, new and old secrets are revealed and the stakes are raised higher than ever before as the Liars come closer to the truth. Will all of their sacrifices be worth it in the end?
Friends From College (Netflix)
Synopsis: A group of friends from Harvard played by Keegan-Michael Key (Ethan), Cobie Smulders (Lisa), Annie Parisse (Sam), Nat Faxon (Nick), Fred Savage (Max) and Jae Suh Park (Marianne) are facing down their forties. With interwoven and oftentimes complicated relationships with one another Friends from College is a comedic exploration of old friendships, former romantic entanglements and balancing adult life with nostalgia for the past.