Citadel is Prime Video's second most expensive series after The Lord of the Rings; The Rings of Power, and it seems to be doing well for itself considering all the behind-the-scenes screw-ups. The spy thriller series stars Richard Madden and Priyanka Chopra in the lead role and it follows Mason Kane and Nadia Sinh who works for a global spy agency. But after a Citadel agent betrays the agency, Mason and Nadia lose their memories. Now, eight years after both of the spies must remember their past to save their lives while also saving the world. If you also loved the first season, the good news is Prime Video has renewed Citadel for a second season. So, while you wait for the upcoming series in the Citadel universe here are the best shows you should watch until then.
---
Also Read: Shows Like 'Tom Clancy's Jack Ryan' To Watch While Waiting For Season 4
---
Synopsis: When CIA analyst Jack Ryan stumbles upon a suspicious series of bank transfers his search for answers pulls him from the safety of his desk job and catapults him into a deadly game of cat and mouse throughout Europe and the Middle East, with a rising terrorist figurehead preparing for a massive attack against the US and her allies.
---
Also Read: Shows Like 'Homeland' To Watch If You Miss the Series
---
Synopsis: Homeland is an edge-of-your-seat sensation. CIA officer Carrie Mathison (Claire Danes) is tops in her field despite being bipolar, which makes her volatile and unpredictable. With the help of her long-time mentor Saul Berenson (Mandy Patinkin), Carrie fearlessly risks everything, including her personal well-being and even sanity, at every turn. You won't be able to turn away from this gripping, emotional thriller in which nothing short of the fate of our nation is at stake.
---
Also Read: Shows Like 'Bodyguard' To Watch While Hoping For Season 2
---
The Bodyguard (Netflix)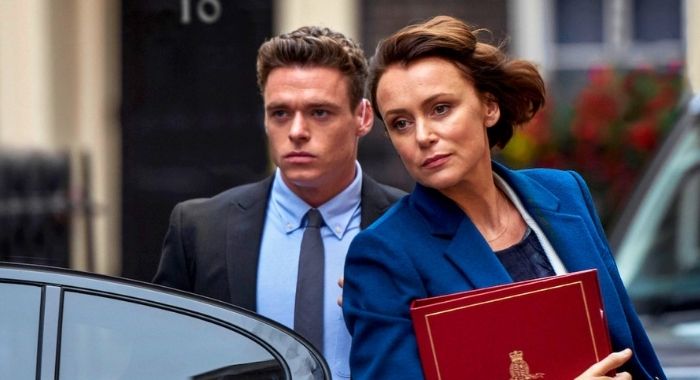 Synopsis: Set in and around the corridors of power, Bodyguard tells the fictional story of David Budd (Richard Madden), a heroic but volatile war veteran now working as a Specialist Protection Officer for the Royalty and Specialist Protection Branch (RaSP) of London's Metropolitan Police Service. When he is assigned to protect the ambitious and powerful Home Secretary Julia Montague (Keeley Hawes), whose politics stand for everything he despises, Budd finds himself torn between his duty and his beliefs. Responsible for her safety, is he actually her biggest threat?
---
Also Read: Thriller Shows Like 'Condor' To Watch If You Love the Spy Series
---
Condor (MGM+)
Synopsis: Based on the novel "Six Days of the Condor" by James Grady and screenplay "Three Days of the Condor" by Lorenzo Semple Jr. and David Rayfiel, Condor follows CIA analyst (Max Irons) who stumbles onto a plan that threatens the lives of millions. Joe Turner has always been conflicted about his work for the CIA. But when something he's discovered gets his entire office killed, leaving Joe as the only survivor and forcing him to go on the run, the theoretical reservations he's harbored turn into all-too-real moral dilemmas. Under pressure, Joe will be forced to redefine who he is and what he's capable of in order to discover the truth and to stop a plot that threatens the lives of millions. Starring Max Irons, William Hurt, Leem Lubany, Angel Bonnani, Kristen Hager, with Mira Sorvino and Bob Balaban and special guest star Brendan Fraser.
---
Also Read: Shows Like 'Killing Eve' To Watch If You Miss the Series
---
Killing Eve (Hulu)
Synopsis: Eve is a bored, whip-smart, pay-grade MI5 security officer whose desk-bound job doesn't fulfil her fantasies of being a spy. Villanelle is a mercurial, talented killer who clings to the luxuries her violent job affords her. Killing Eve topples the typical spy-action thriller as these two fiercely intelligent women, equally obsessed with each other, go head to head in an epic game of cat and mouse.
---
Also Read: Spy Comedy Shows Like 'Chuck' To Watch If You Are Still Waiting For 'The Chuck Movie'
---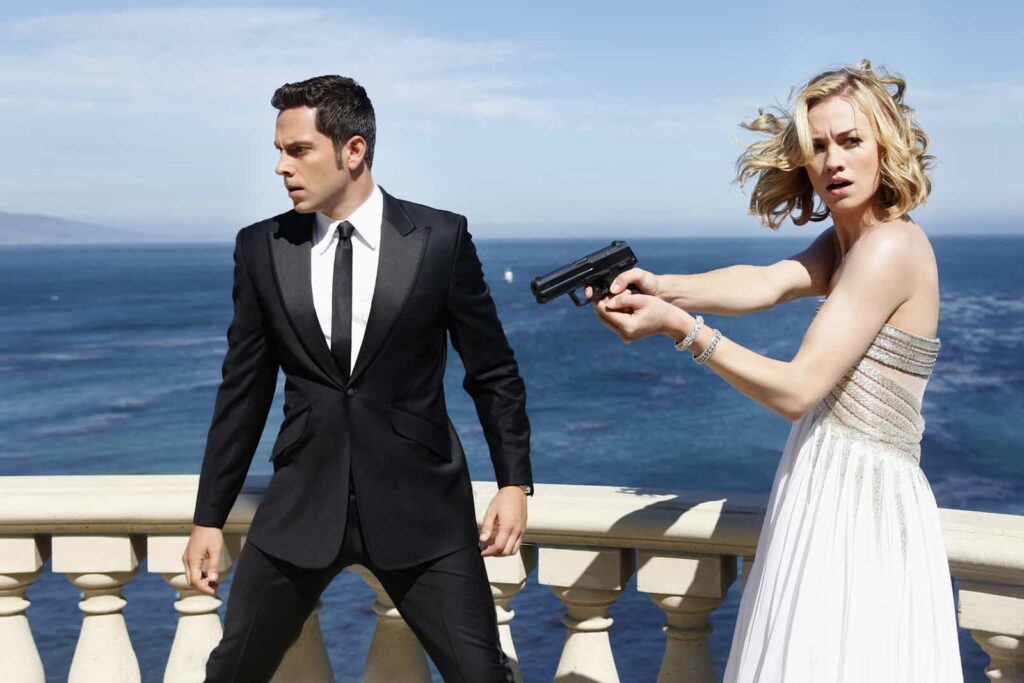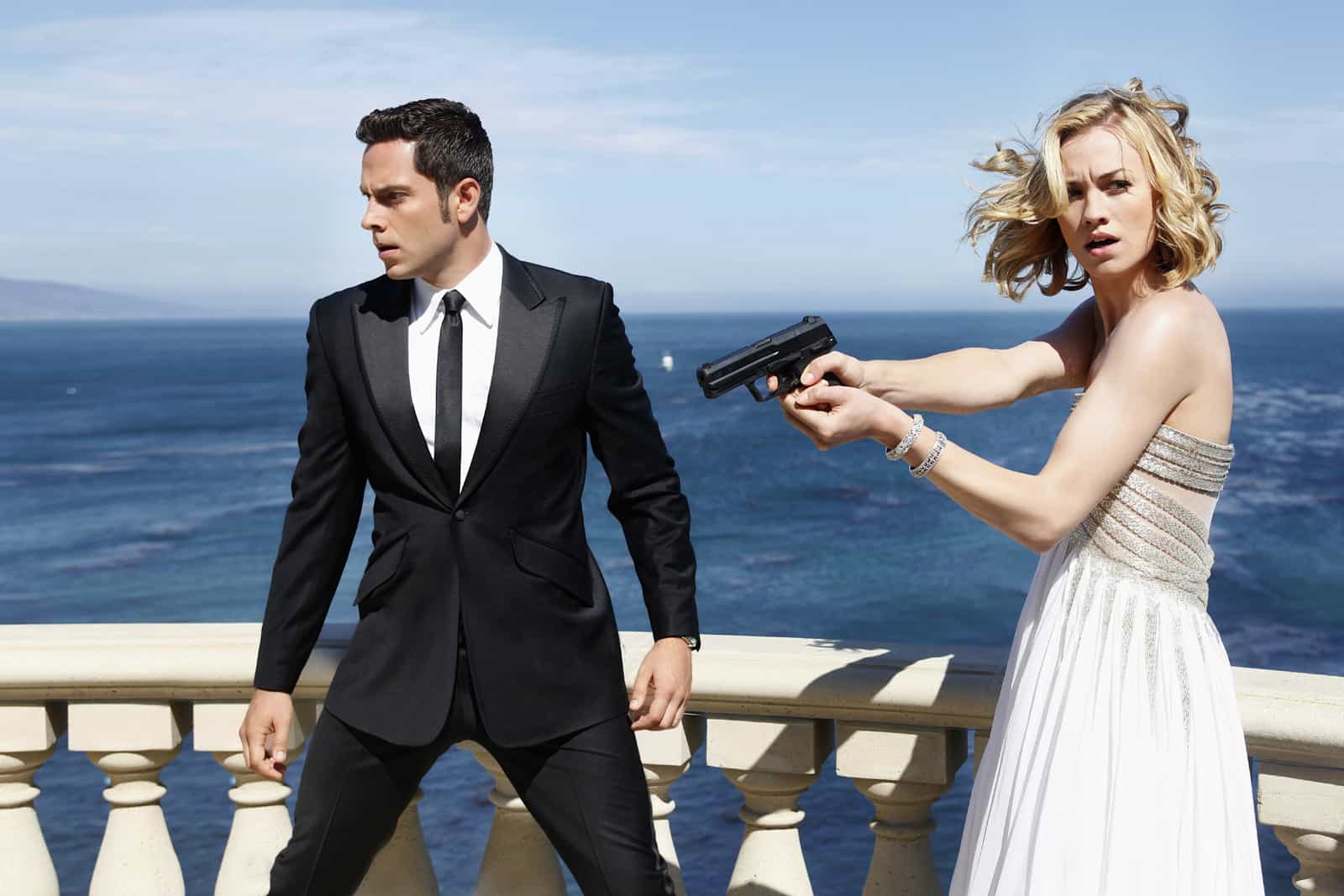 Synopsis: When Chuck Bartowski opens an e-mail subliminally encoded with government secrets, he unwittingly downloads an entire server of sensitive data into his brain. Now, the fate of the world lies in the unlikely hands of a guy who works at a Buy More Electronics store. Instead of fighting computer viruses, he must now confront assassins and international terrorists. With the government's most precious secrets in Chuck's head, Major John Casey of the National Security Agency assumes the responsibility of protecting him. His partner is the CIA's top agent — and Chuck's first date in years — Sarah Walker. They'll try to keep him safe by trading in his pocket protector for a bulletproof vest. Also starring are Joshua Gomez as Morgan Grimes, Chuck's best buddy, and Sarah Lancaster as Chuck's ever-supportive sister, Ellie.
---
Also Read: Spy Shows Like 'The Night Manager' To Watch While Waiting For Season 2
---
Synopsis: A contemporary interpretation of John le Carré's espionage novel, "The Night Manager" follows former British soldier Jonathan Pine (Tom Hiddleston) who is recruited by intelligence operative Angela Burr (Olivia Colman) to infiltrate the inner circle of international businessman Richard Onslow Roper (Hugh Laurie) and detonate the unholy alliance he has ministered between the intelligence community and the secret arms trade. To reach the heart of Roper's vast empire, Pine must withstand the suspicious interrogations of his venal chief of staff, Major Corkoran (Tom Hollander) and the allure of his beautiful girlfriend Jed (Elizabeth Debicki). In his quest to do the right thing, Pine must first become a criminal himself. Executive producers include John Le Carré, Simon Cornwell, Stephen Cornwell and Stephen Garrett. Writer David Farr also serves as an executive producer as does Academy Award® winner Susanne Bier, who serves as director.
The Little Drummer Girl (AMC+)
Synopsis: Based on John le Carré's best-selling literary masterpiece of the same name, The Little Drummer Girl is a passionate love story and a deeply immersive thriller. As audacious now as when the book was first published, it portrays a world in which the lines between hero and villain, and between love and hate, are dangerously in flux. The six-part miniseries stars Emmy® and Golden Globe® Award winner Alexander Skarsgård (Big Little Lies) as Becker, twice Academy Award-nominated Michael Shannon (The Shape of Water) as Kurtz and BAFTA-nominated Florence Pugh (Lady Macbeth) as Charlie. Set in the late 1970s, the pulsating thriller follows Charlie (Pugh), a young, fiery but unfulfilled British actress and idealist whose resolve is tested after she meets the mysterious Becker (Skarsgård) while on holiday in Greece. It quickly becomes apparent that his intentions are not what they seem, and her encounter with him entangles her in a complex plot devised by the spy mastermind Kurtz (Shannon). Charlie takes on the role of a lifetime as a double agent in the 'Theatre of the Real', but despite her natural mastery of the task at hand, she increasingly finds herself inexorably drawn into a dangerous world of duplicity and compromised humanity. Blurring the fine lines between love and hate; truth and fiction; and right and wrong; The Little Drummer Girl weaves a suspenseful and explosive story of espionage and high-stakes international intrigue.
Berlin Station (MGM+)
Synopsis: Berlin Station is a contemporary spy series that follows Daniel Miller (Richard Armitage), an undercover agent who has just arrived at the CIA station in Berlin, Germany. Miller has a clandestine mission: to determine the identity of a now-famous whistleblower masquerading as "Thomas Shaw." Guided by jaded veteran Hector DeJean (Rhys Ifans) Daniel learns to contend with the rough-and-tumble world of the field officer – agent-running, deception, danger and moral compromises. As he dives deeper into the German capital's hall of mirrors and uncovers the threads of a conspiracy that leads back to Washington, Daniel wonders: Can anyone ever be the same after a posting to Berlin?
---
Also Read: Shows Like 'The Night Agent' To Watch While Waiting For Season 2
---
The Night Agent (Netflix)
Synopsis: Based on the novel by Matthew Quirk, The Night Agent is a sophisticated, character-based, action-thriller centering on a low level FBI Agent who works in the basement of the White House, manning a phone that never rings — until the night that it does, propelling him into a fast moving and dangerous conspiracy that ultimately leads all the way to the Oval Office.