Carnival Row recently concluded its second and final season. The brilliant fantasy series aired its first season in 2019, and then the pandemic caused 3 years of wait for its second season. Carnival Row stars big-name stars like Orlando Bloom, Cara Delevingne, and Indira Varma. So, if you are also missing Carnival Row after its recent final season, here are some more shows like Carnival Row you could watch next.
---
Also Read: Fantasy Shows Like 'The Witcher' To Watch While Waiting For Season 3
---
The Witcher (Netflix)
Synopsis: Netflix, "The Witcher" is an epic tale of fate and family. Geralt of Rivia, a solitary monster hunter, struggles to find his place in a world where people often prove more wicked than beasts. But when destiny hurtles him toward a powerful sorceress, and a young princess with a dangerous secret, the three must learn to navigate the increasingly volatile Continent together.
---
Also Read: Epic Shows Like 'Game of Thrones' To Watch If You Miss the Series
---
Game of Thrones (HBO Max)
Synopsis: Trouble is brewing in Westeros. For the inhabitants of this world, control of the Iron Throne holds the lure of great power. But in a land where seasons can last a lifetime, winter is coming…and beyond the Great Wall that protects them, a forgotten evil has returned. HBO presents this epic series based on the book series 'A Song of Ice and Fire' by George R.R. Martin.
---
Also Read: Fantasy Shows Like 'The Magicians' To Watch If You Miss The Series
---
The Magicians (Netflix)
Synopsis: Based upon Lev Grossman's best-selling books, The Magicians centers around Brakebills University, a secret institution specializing in magic. There, amidst an unorthodox education of spellcasting, a group of twenty-something friends soon discover that a magical fantasy world they read about as children is all too real— and poses grave danger to humanity.
---
Also Read: Shows Like 'Wynonna Earp' To Watch If You Miss the Series
---
Wynonna Earp (Netflix)
Synopsis: Demon outlaws? Magic guns? Spiked coffee? Just another day at the office for motorcycle riding, whisky-slinging, fast-talking heroine Wynonna Earp. After a troubled adolescence spent in and out of juvie, she's returned to her hometown of Purgatory, hellbent on ending the family curse, which resurrects every one of the villains her legendary ancestor dispatched.
---
Also Read: Shows Like 'Wednesday' To Watch If You Like 'The Addams Family' Series
---
Wednesday (Netflix)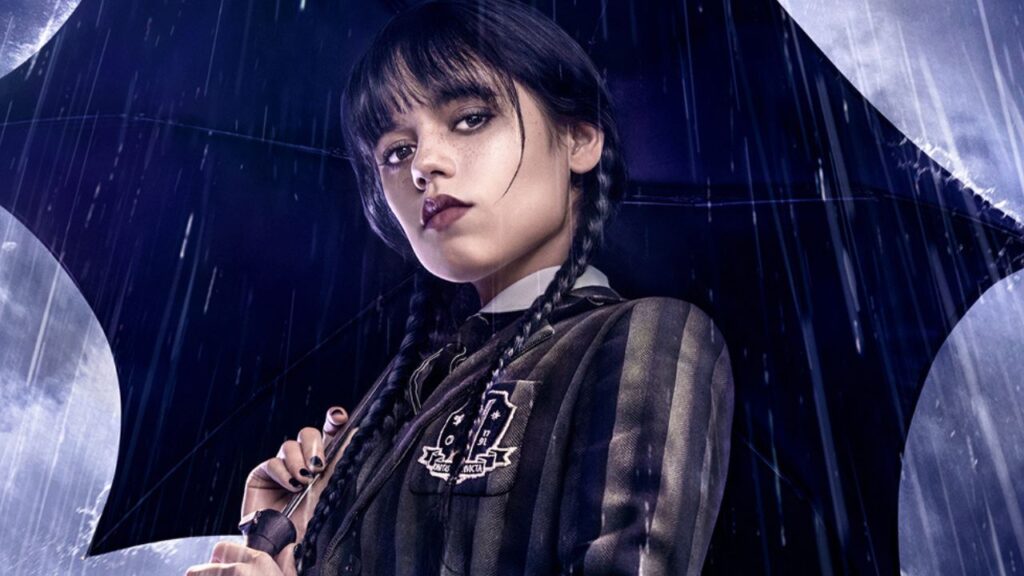 Synopsis: The series is a sleuthing, supernaturally infused mystery charting Wednesday Addams' years as a student at Nevermore Academy. Wednesday's attempts to master her emerging psychic ability, thwart a monstrous killing spree that has terrorized the local town, and solve the supernatural mystery that embroiled her parents 25 years ago — all while navigating her new and very tangled relationships at Nevermore.
---
Also Read: Shows Like 'Penny Dreadful' To Watch If You Miss the Series
---
Synopsis: An erotically-charged, profoundly unsettling new saga, PENNY DREADFUL completely reinvents literature's most iconic and terrifying characters. Dorian Gray, Victor Frankenstein and timeless figures from Dracula join a core of original characters in a dark and brutal quest to save a soul — even as they grapple with their own monstrous temptations.
---
Also Read: Shows Like 'Dracula' To Watch If You Miss the Series
---
Dracula (Netflix)
Synopsis: From the makers of Sherlock, a brand new series inspired by Bram Stoker's classic novel. In Transylvania in 1897, the blood-drinking Count is drawing his plans against Victorian London. And be warned, the dead travel fast.
Ripper Street (Fubo TV & Philo)
Synopsis: April 1889 – six months since the last Jack the Ripper killing, East London is emerging into a fragile peace, hopeful that this killer's reign of terror might at last have run its course. Nowhere is this truer than in the corridors of H Division, the police precinct charged with keeping order in the chaos of Whitechapel. Its men hunted this maniac; and failed to find him. Ripper Street is their story. Between the factories, rookeries, chop shops and pubs that mark out this maelstrom moves Detective Inspector Edmund Reid (Matthew Macfadyen) – a forward thinking detective haunted by a tragic past mistake. Accompanied by the ever loyal local brawn of Detective Sergeant Bennet Drake (Jerome Flynn) and the mercurial brilliance of the U.S. Army surgeon and one-time Pinkerton detective, Captain Homer Jackson (Adam Rothenberg), Reid seeks to bring justice and the rule of law to a world that is forever on the brink of mayhem.
---
Also Read: Shows Like 'The Outsider' To Watch If You Miss the Series
---
The Outsider (HBO Max)
Synopsis: The gruesome murder of an 11-year-old boy in the Georgia woods leads a local detective into a disturbing search for the truth in Season 1 of this drama series based on Stephen King's bestselling novel. When an insidious supernatural force edges its way into the case, it leads a seasoned cop (Ben Mendelsohn) and an unorthodox investigator (Cynthia Erivo) to question everything they believe in. The stellar supporting cast includes Bill Camp, Mare Winningham, Paddy Considine, Julianne Nicholson, Yul Vazquez, Jeremy Bobb, Marc Menchaca and Jason Bateman.
---
Also Read: Shows Like 'Grimm' To Watch If You Miss the Series
---
Synopsis: "Grimm" is a drama series inspired by the classic Grimm's Fairy Tales. Portland homicide Detective Nick Burkhardt (David Giuntoli) discovers he is descended from an elite line of criminal profilers known as "Grimms," charged with keeping balance between humanity and the mythological creatures of the world.