Californication is one of the best comedy dramas out there. The Showtime series follows novelist Hank Moody as he leaves New York to live the big Hollywood life of L.A., but now his personal life is destroyed, his career is going nowhere, and still he can't takes adult mature decisions. The brilliant takes the viewers on a ride through L.A. from the perspective of a self-destructive narcissist. So, if you liked Californication and miss it immensely like us here at CinemaBlind, here are some more shows you could watch next.
---
Also Read: Shows Like 'Shameless' To Watch If You Miss the Series
---
Synopsis: Oscar®-nominated William H. Macy and Emmy Rossum star in this fiercely engaging and fearlessly twisted series. Chicagoan Frank Gallagher is the proud single dad of six smart, industrious, independent kids, who without him would be…perhaps better off. When Frank's not at the bar spending what little money they have, he's passed out on the floor. But the kids have found ways to grow up in spite of him. They may not be like any family you know, but they make no apologies for being exactly who they are.
---
Also Read: Shows Like 'House of Lies' To Watch If You Miss the Series
---
Synopsis: Charming, fast talking Marty Kaan and his crack team of management consultants know how to play the corporate game better than anyone, by using every dirty trick in the book to woo powerful CEOs and close huge deals. In the board rooms, barrooms and bedrooms of the power elite, corruption is business as usual and everyone's out for themselves first. Nothing is sacred in this scathing, irreverent satire of corporate America today. Outrageous, subversive and wildly funny, House Of Lies stars Academy Award® nominee Don Cheadle and Kristen Bell.
Synopsis: Edie Falco stars as Jackie Peyton, a strong-willed and brilliant but very flawed nurse in a New York City hospital. A lapsed Catholic with an occasional weakness for painkillers to get her through the days, Jackie keeps the hospital balanced with her own kind of justice. Every day is a high wire act of juggling patients, doctors, fellow nurses and her own indiscretions.
---
Also Read: Shows Like 'Entourage' To Watch If You Miss the Series
---
Entourage (Apple TV+)
Synopsis: Your best friend's star is rising in Hollywood, and there's only one thing to do: join his entourage. Meet Eric, Turtle and Johnny Drama: three guys dedicated to helping their film-star pal Vince Chase navigate Tinseltown. HBO presents this hit comedy series starring Adrian Grenier, Kevin Connolly, Kevin Dillon, Jerry Ferrara and Jeremy Piven.
---
Also Read: Shows Like 'Mad Men' To Watch If You Miss The Series
---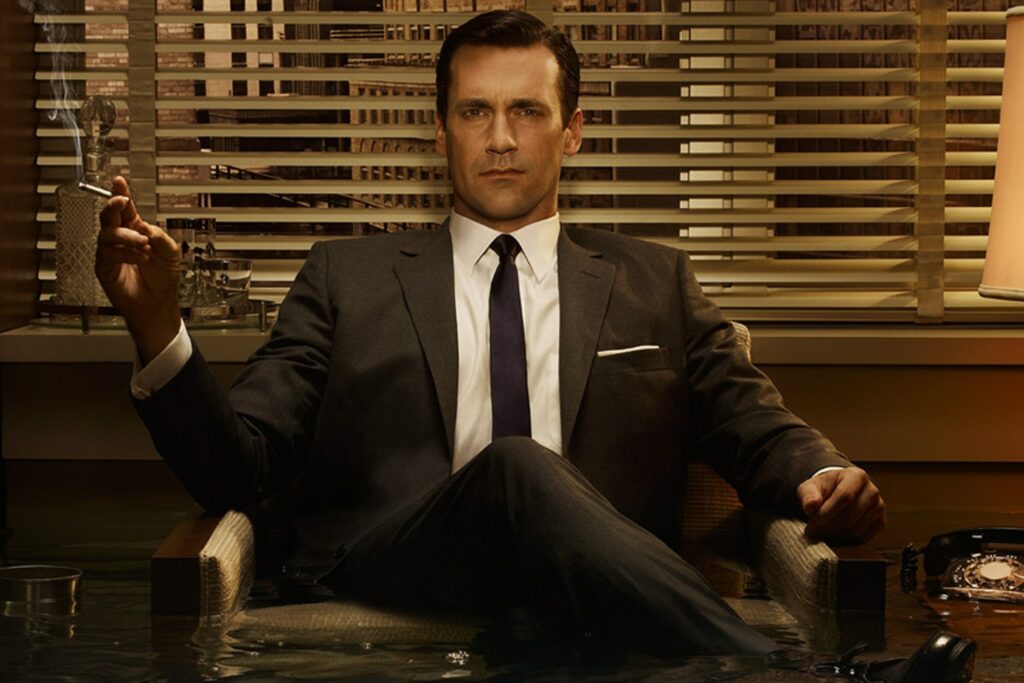 Synopsis: Synopsis: Set in 1960-1970 New York, the sexy, stylised and provocative AMC drama Mad Men follows the lives of the ruthlessly competitive men and women of Madison Avenue advertising. The indefatigable Don Draper (Jon Hamm) is the top ad executive, but there are plenty of young guns eager to topple him from his perch, in the Golden Globe-winning TV drama from 'Sopranos' writer Matthew Weiner.
Hung (HBO Max)
Synopsis: Ray Drecker seems like any other divorced dad who is struggling to make ends meet. But he does have one God-given thing that sets him apart–call it his 'winning tool.' Thomas Jane stars in this comedy series about this underpaid high-school teacher who hatches an inspired plan to ride his plus-sized package to a more productive existence. Jane Adams and Anne Heche co-star.
---
Also Read: Shows Like 'You're the Worst' To Watch If You Miss the Series
---
You're the Worst (Hulu)
Synopsis: An original comedy from writer and executive producer Stephen Falk, You're The Worst puts a dark twist on the romantic comedy genre. Narcissistic, brash, and self-destructive "Jimmy Shive-Overly," played by Chris Geere (The Spa), thinks all relationships are doomed. Cynical, people-pleasing, and stubborn "Gretchen Cutler," played by Aya Cash (The Wolf of Wall Street), knows that relationships aren't for her. So when they meet at a wedding, it's only natural that the two of them go home together and, despite their better judgment, begin to find themselves falling for each other. Rounding out the cast is Desmin Borges (The Good Wife), who plays "Edgar Quintero," Jimmy's once homeless, war veteran roommate, and Kether Donohue (The Carrie Diaries) as "Lindsay Jillian," Gretchen's best friend and former partner in crime who's now struggling with a life of domesticity.
---
Also Read: Shows Like 'BoJack Horseman' To Watch If You Miss the Series
---
BoJack Horseman (Netflix)
Synopsis: BoJack Horseman was created by Raphael Bob-Waksberg. The series is executive produced by Raphael Bob-Waksberg, Steven A. Cohen and Noel Bright. Will Arnett (Flaked, Arrested Development) and Aaron Paul (Breaking Bad) also serve as executive producers. BoJack was designed by graphic artist Lisa Hanawalt and animated by LA-based ShadowMachine. The show is a Tornante Production, brought to life by Michael Eisner's The Tornante Company.