Guillermo del Toro is back in full swing with his new horror anthology series Cabinet of Curiosities. The Netflix Original series features eight unique horror stories. Most of the monsters in the series are captured on camera instead of doing it in post-production. Which is Del Toro's signature style. So, if you like Guillermo del Toro's Cabinet of Curiosities, here are some more horror and anthology show you could watch next.
---
Also Read: Shows Like 'The Twilight Zone' To Watch If You Miss the Series
---
Synopsis: The Twilight Zone was the brainchild of Emmy Award-winner Rod Serling, who served as host and wrote over 80 episodes of the original show's 150-plus episode run. It's a strange mix of horror, science-fiction, drama, comedy and superstition. Serling introduced each episode, and many of the black and white hours concluded with a surprise ending. Actors such as Burt Reynolds, Roddy McDowell and Robert Redford made appearances in some of the more well-known stories.
Creepshow (Shudder)
Synopsis: Creepshow, the anthology series based on the 1982 horror comedy classic, is still the most fun you'll ever have being scared! A comic book comes to life in a series of vignettes, exploring terrors from murder to the supernatural and unexplainable. Haunted dollhouses, werewolves, murderous goblins, villainous trick-or-treaters, the dead, and medical marvels are just a few of the things to watch out for in this new series
---
Also Read: Shows Like 'Black Mirror' To Watch While Waiting For Season 6
---
Black Mirror (Netflix)
Synopsis: Black Mirror is an anthology series that taps into our collective unease with the modern world, with each stand-alone episode a sharp, suspenseful tale exploring themes of contemporary techno-paranoia. Without questioning it, technology has transformed all aspects of our lives; in every home; on every desk; in every palm – a plasma screen; a monitor; a Smartphone – a Black Mirror reflecting our 21st Century existence back at us. The series is created and written by Charlie Brooker, and executive produced by Brooker and Annabel Jones.
Masters of Horror (Prime Video & Tubi)
Synopsis: The foremost names in the horror film genre, including John Carpenter, Dario Argento and Takashi Miike, have joined forces to create this series featuring one hour long horror films.
---
Also Read: Shows Like 'The Midnight Club' To Watch If You Liked the Series
---
The Midnight Club (Netflix)
Synopsis: At a hospice for terminally ill young adults, eight patients come together every night at midnight to tell each other stories — and make a pact that the next of them to die will give the group a sign from the beyond. Based on the 1994 novel of the same name as well as other works by Christopher Pike.
Tales from the Crypt
Synopsis: Cadaverous scream legend the Crypt Keeper hosts these forays of fright and fun based on the classic E.C. Comics tales from back in the day. So shamble up to the bar and pick your poison. Will it be an insane Santa on a personal slay ride? Honeymooners out to fulfill the "til death do we part" vow ASAP. These and other terror-ific tales await in the first season of dead-on humor and horror!
---
Also Read: Shows Like 'Room 104' To Watch If You Like the Series
---
Room 104 (HBO Max)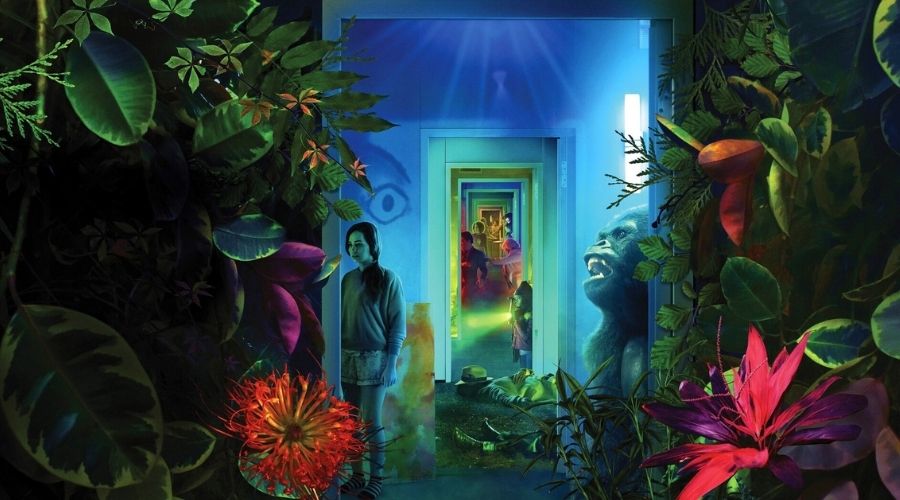 Synopsis: Tap your inner voyeur and prepare to see something totally unexpected in this electrifying HBO anthology series–created by Jay and Mark Duplass ('Animals.,' 'Togetherness')–that peeks inside a room at an average American corporate motel, exploring the stories of the characters who pass through it on any given night.
The Outer Limit (Pluto TV)
Synopsis: Like the classic 1960s series of the same name, each episode is a celebration of the human imagination in which humanity's exploration of new frontiers in technology, outer space and the human experience reveal our greatest hopes and darkest fears. The Outer Limits have explored the consequences of such controversial topics as genetic manipulation, alien visitation and life after death.
---
Also Read: Shows Like Marvel's 'Legion' If You Miss The Series
---
Legion (Hulu)
Synopsis: Legion follows the story of "David Haller," a man who believed he was schizophrenic but discovered he might be the most powerful mutant in the world. With help from a team of specialists, David harnessed his unique abilities and learned he'd been haunted by a malicious parasite. Now, David is all that stands in the way of "Amahl Farouk" from attaining infinite and world-ending power.
---
Also Read: Horror Shows Like 'The Haunting of Hill House' To Watch If You Miss the Series
---
The Haunting of Hill House (Netflix)
Synopsis: The Haunting of Hill House is a modern reimagining of Shirley Jackson's legendary novel of the same name, about five siblings who grew up in the most famous hauntedhouse in America. Now adults, they're reunited by the suicide of their youngest sister, which forces them to finally confront the ghosts of their own pasts… some which lurk in their minds… and some which may really be lurking in the shadows of the iconic Hill House.
---
Also Read: Shows Like 'Lovecraft Country' To Watch If You Miss the Series
---
Lovecraft Country (HBO Max)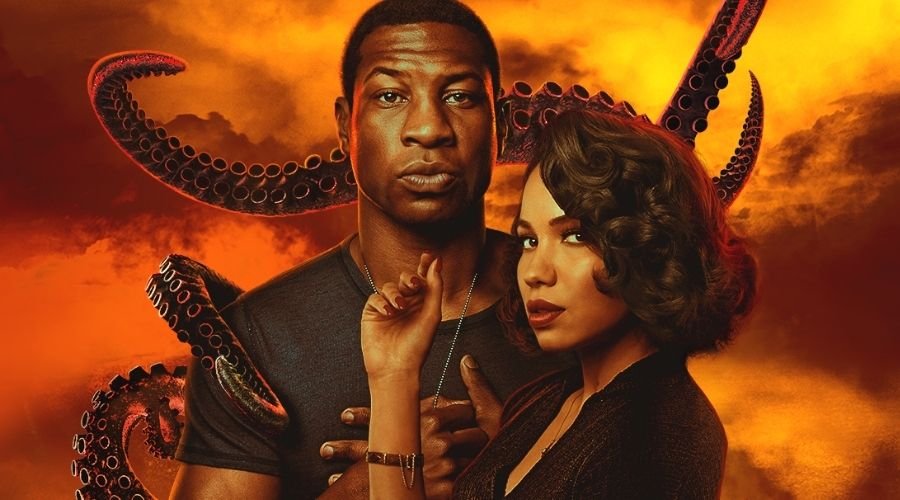 Synopsis: Lovecraft Country, based on the 2016 novel from Matt Ruff, follows Atticus Freeman as he joins up with his friend Letitia and his Uncle George to embark on a road trip across 1950s Jim Crow America in search of his missing father. Thus begins a struggle to survive and overcome both the racist terrors of white America and the terrifying monsters that could be ripped from a Lovecraft paperback.
---
Also Read: Dark Supernatural Shows Like 'Midnight Mass' You Should Watch
---
Midnight Mass (Netflix)
Synopsis: From The Haunting of Hill House creator Mike Flanagan, Midnight Mass tells the tale of a small, isolated island community whose existing divisions are amplified by the return of a disgraced young man (Zach Gilford) and the arrival of a charismatic priest (Hamish Linklater). When Father Paul's appearance on Crockett Island coincides with unexplained and seemingly miraculous events, a renewed religious fervor takes hold of the community – but do these miracles come at a price?