Buffy The Vampire Slayer is one of the best fantasy series that captured the hearts and minds of its audience for over seven years. The Josh Whedon series blended fantasy, comedy, and monsters into a brilliant piece of television and it follows the titular Buffy Summers who tries to live a normal high school life, while also trying to fulfill her duties as a vampire and demon hunter. Buffy The Vampire Slayer ended its run with its seventh and final season over nineteen years ago and the fans of the series have been missing it ever since. So, we prepared a list of the 10 best shows like Buffy The Vampire Slayer you should watch.
---
Also Read: Shows Like 'Wednesday' To Watch While Waiting For Season 2
---
Wednesday (Netflix)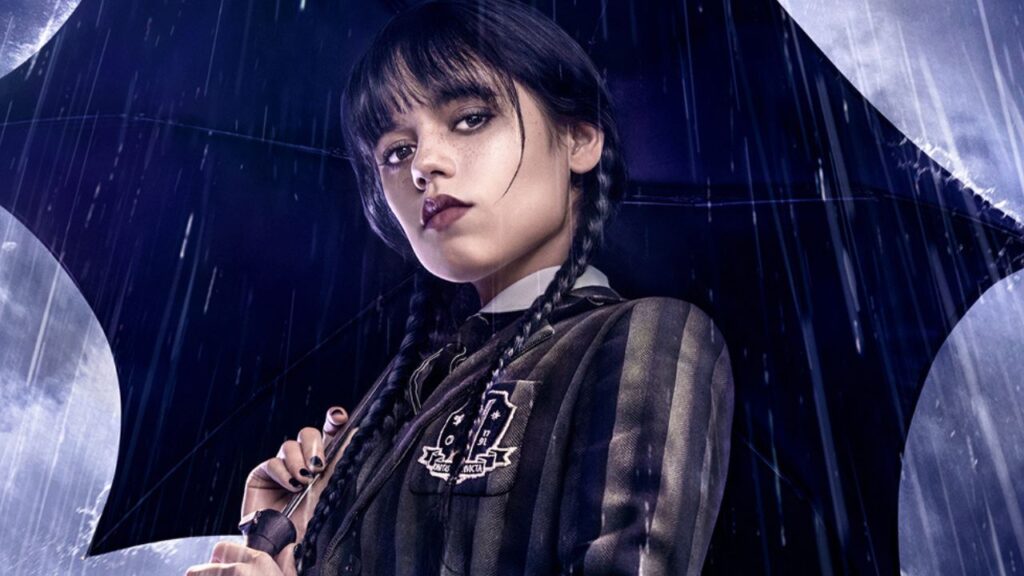 Synopsis: The series is a sleuthing, supernaturally infused mystery charting Wednesday Addams' years as a student at Nevermore Academy. Wednesday's attempts to master her emerging psychic ability, thwart a monstrous killing spree that has terrorized the local town, and solve the supernatural mystery that embroiled her parents 25 years ago — all while navigating her new and very tangled relationships at Nevermore.
---
Also Read: Shows Like 'The Winchesters' To Watch If You Liked the 'Supernatural' Spin-Off
---
Synopsis: Supernatural star Jensen Ackles and Danneel Ackles team up with Supernatural writer Robbie Thompson for this thrilling prequel to the long-running hit series. Before Sam and Dean, there were their parents, John and Mary. Told from the perspective of narrator Dean Winchester (Ackles), THE WINCHESTERS is the epic, untold love story of how John Winchester met Mary Campbell and put it all on the line to not only save their love, but the entire world. When John returns home from fighting in Vietnam, a mysterious encounter sparks a new mission to trace his father's past. In his journey, he crosses paths with 19-year-old demon hunter Mary, who is also searching for answers after the disappearance of her own father. Together, the two join forces with young hunter-in-training Latika and easygoing hunter Carlos to uncover the hidden truths about both their families. Their investigation leads them to a rare book emporium, whose owner Ada takes an interest to the occult and could provide the missing pieces to their puzzle. But secrets run deep for both the Winchesters and Campbells, and despite the best efforts of John's mother Millie to protect her son from pursuing a dangerous life of demon hunting, John and Mary are both determined to work together to uphold their families' legacies while beginning to form a family of their own.
---
Also Read: Shows Like 'Penny Dreadful' To Watch If You Miss the Series
---
Penny Dreadful (Paramount+ & Showtime)
Synopsis: Some of literature's most terrifying characters, including Dr. Frankenstein and his monster, Dorian Gray, and iconic figures from the novel Dracula are lurking in the darkest corners of Victorian London. They are joined by a core of original characters in a complex, frightening new narrative. Penny Dreadful is a psychological thriller filled with dark mystery and suspense, where personal demons from the past can be stronger than vampires, evil spirits and immortal beasts.
Crazyhead (Netflix)
Synopsis: When people die most go quietly into the night. But some have unfinished business: scores to settle, blood to spill, axes to plant in people's heads…These tormented souls work through their issues by possessing the living. Most of the time they walk freely amongst us, unseen by all but a special few. Amy is one of those few. She works in a bowling alley and never really imagined herself battling the legions of hell. It can play havoc with a girl's love life. Not to mention her mind. Thankfully Amy isn't alone. Enter Raquel. Armed with Wikipedia and a baton she bought on e-bay, Raquel's a self-made demon hunter with a whole lot of baggage and an impressive lack of social skills. An unlikely friendship is born as Amy and Raquel attempt to navigate their way through the choppy waters of their early twenties whilst simultaneously kicking the ass of some seriously gnarly demons. What could possibly go wrong?
---
Also Read: Witchy Supernatural Shows Like 'Chilling Adventures of Sabrina' To Watch If You Miss the Series
---
The Chilling Adventures of Sabrina (Netflix)
Synopsis: Chilling Adventures of Sabrina imagines the origin and adventures of Sabrina the Teenage Witch as a dark coming-of-age story that traffics in horror, the occult and, of course, witchcraft. This adaptation finds Sabrina wrestling to reconcile her dual nature —half-witch, half-mortal —while standing against the evil forces that threaten her, her family and the daylight world humans inhabit.
---
Also Read: Fantasy Shows Like 'The Magicians' To Watch If You Miss The Series
---
The Magicians (Netflix)
Synopsis: Based upon Lev Grossman's best-selling books, The Magicians centers around Brakebills University, a secret institution specializing in magic. There, amidst an unorthodox education of spellcasting, a group of twenty-something friends soon discover that a magical fantasy world they read about as children is all too real— and poses grave danger to humanity.
---
Also Read: Shows Like 'Legacies' To Watch After Season 4
---
Legacies (Netflix)
Synopsis: For the last decade, the iconic heroes and villains of The Vampire Diaries and The Originals have captivated audiences worldwide. They left an enduring legacy of love and family in their wake, which continues in Legacies, a thrilling new drama that tells the story of the next generation of supernatural beings at The Salvatore School for the Young and Gifted. It's here that Klaus Mikaelson's daughter, 17-year-old Hope Mikaelson; Alaric Saltzman's twins, Lizzie and Josie Saltzman; and other young adults — including political scion MG and the mysterious Landon Kirby — come of age in the most unconventional way possible, nurtured to be their best selves…in spite of their worst impulses. A supernatural teen soap from executive producer/writer Julie Plec (The Vampire Diaries, The Originals), Legacies blends humor, heart and horror, as teens with terrifying supernatural origins battle not only their demons within, but also the demons that endanger the world at large. Will these young witches, vampires and werewolves become the heroes they want to be — or the villains they were born to be? As they fight to protect their secret, their town of Mystic Falls and eventually the world, they will have to rely on ancient folklore and tales to learn how to battle their far-reaching enemies.
---
Also Read: Shows Like 'Wynonna Earp' To Watch If You Miss the Series
---
Wynonna Earp (Netflix)
Synopsis: Demon outlaws? Magic guns? Spiked coffee? Just another day at the office for motorcycle riding, whisky-slinging, fast-talking heroine Wynonna Earp. After a troubled adolescence spent in and out of juvie, she's returned to her hometown of Purgatory, hellbent on ending the family curse, which resurrects every one of the villains her legendary ancestor dispatched.
---
Also Read: Shows Like 'Supernatural' To Watch If You Miss the Series
---
Supernatural (Netflix)
Synopsis: In the tradition of interweaving character drama and the supernatural in such hits as "Smallville," a completely new kind of thrill ride takes viewers on a journey into the dark world of the unexplained in "Supernatural." Bound by tragedy and blood to a dangerous, otherworldly mission, two brothers travel from the Colorado wilderness to the Nebraska farmlands and on to the isolated Wisconsin lakes, encountering creatures that most people believe only exist in folklore, superstition and nightmares.
---
Also Read: Shows Like 'The Vampire Diaries' To Watch If You Miss the Series
---
The Vampire Diaries (HBO Max & Peacock)
Synopsis: The Vampire Diaries is yours for eternity! This passionate eight-volume collection traces the supernatural vampire love triangle between Elena Gilbert and the Salvatore brothers Stefan and Damon – from their first meeting at Mystic Falls High, through college, to the shocking return of Elena's doppelganger Katherine Pierce, who's hell-bent on revenge and destroying Mystic Falls. Elena's diary entries filled with tragic loss and romantic longing, Stefan's steadfast devotion to right and wrong, and Damon's cynical, devil-may-care attitude are the touchstones of this pulsing, action-packed series that grabbed vampire-loving viewers worldwide by the heart…and never let go.
---
Also Read: Shows Like 'Angel' To Watch If You Miss the Series
---
Angel (Hulu & The Roku Channel)
Synopsis: Joss Whedon, the creator and executive producer of the international hit series Buffy the Vampire Slayer, combines supernatural adventure and dark humor in this next chapter of the Buffy mythology. Just as Whedon and executive producer David Greenwalt brought the monsters of adolescence to life with Buffy, this one-hour series explores the twists and turns of early adulthood with the same irony and wit. A centuries-old vampire cursed with a conscience, Angel left the small California town of Sunnydale and the only woman he ever loved to take up residence in Los Angeles, the City of Angels. Between pervasive evil and countless temptations lurking beneath the city's glittery facade, L.A. has proven to be the ideal address for a fallen vampire looking to save a few lost souls and, in turn, perhaps redeem his own.
---
Also Read: Shows Like 'Shadowhunters' To Watch If You Miss the Series
---
Shadowhunters (Hulu & Apple TV)
Synopsis: Based on the bestselling young adult fantasy book series The Mortal Instruments by Cassandra Clare, "Shadowhunters" follows 18-year-old Clary Fray, who finds out on her birthday that she is not who she thinks she is but rather comes from a long line of Shadowhunters – human-angel hybrids who hunt down demons. When her mother, Jocelyn, is kidnapped, Clary is thrown into the world of demon hunting with mysterious Shadowhunter Jace and her best friend, Simon. Now living among faeries, warlocks, vampires and werewolves, Clary begins a journey of self-discovery as she learns more about her past and what her future may hold.