Broadchurch is a brilliant British drama series and while it is more of a crime thriller series, it does have a drama element to it. Created by Chris Chibnall, Broadchurch ran for three seasons from 2013 to 2017. Broadchurch stars David Tennant (Doctor Who) and Olivia Colman (The Crown) as the lead characters in the series and the supporting cast includes Jodie Whittaker, Andrew Buchan, and Charlotte Beaumont. The series is set in a small fictional town named Broadchurch and it follows detectives Alec Hardy (Tennant) and Ellie Miller (Colman) as they investigate a tragic murder of an 11-year-old boy while also dealing with the media attention surrounding the murder. So, if you miss Broadchurch here are some shows you could watch next.
Happy Valley (Fubo TV & Philo)
Synopsis: Catherine Cawood is a strong-willed police sergeant in West Yorkshire still coming to terms with her daughter's suicide. Just as she seems to be getting back on top of her life she spots Tommy Lee Royce , the man she believes is responsible for brutally raping her daughter. She soon becomes obsessed with finding Royce, unaware that he is involved in a kidnapping instigated by Kevin Weatherill, an accountant in way over his head.
---
Also Read: Shows Like 'The Sinner' To Watch If You Miss the Series
---
The Sinner (Netflix)
Synopsis: The Sinner follows a young mother (Jessica Biel) who, when on a day trip with her husband (Christopher Abbott) and son, commits a startling act of violence and, to her horror, has no idea why. The event launches an inverted and utterly surprising crime thriller whose driving force is not the "who" or the "what"—but the "why." When an investigator (Bill Pullman) finds himself obsessed with uncovering the woman's buried motive, together they travel a harrowing journey into the depths of her psyche and the violent secrets hidden in her past.
The Killing (Hulu)
Synopsis: Based on the Danish series Forbrydelsen, THE KILLING follows various murder investigations led by homicide detectives "Sarah Linden" (Mireille Enos) and "Stephen Holder" (Joel Kinnaman). Seasons one and two chronicled the "Rosie Larsen case," with Linden and Holder investigating the murder of a teenage girl. Picking up one year after the close of that investigation, season three followed the detectives on their search for a runaway girl, leading them to discover a gruesome string of murders that connected to a previous investigation by Linden.
---
Also Read: Shows Like 'Under the Banner of Heaven' To Watch If You Loved the Series
---
Under the Banner of Heaven (Hulu)
Synopsis: FX's Under the Banner of Heaven, the original limited series inspired by the true crime bestseller by Jon Krakauer, follows the events that led to the 1984 murder of Brenda Wright Lafferty (Daisy Edgar-Jones) and her baby daughter in a suburb in the Salt Lake Valley, Utah. As Detective Jeb Pyre (Andrew Garfield) investigates events which transpired within the Lafferty family, he uncovers buried truths about the origins of the LDS religion and the violent consequences of unyielding faith. What Pyre, a devout Mormon, unearths leads him to question his own faith.
Deadwater Fell (Acorn TV)
Synopsis: When a seemingly perfect and happy family is murdered by someone they know and trust, the small Scottish community they call home becomes riven with mistrust and suspicion as those closest to the family begin to question everything they thought they knew about their friends.
---
Also Read: Shows Like 'True Detective' To Watch While Waiting For 'Night Country'
---
True Detective (HBO Max)
Synopsis: Touch darkness and darkness touches you. From creator/executive producer Nic Pizzolato comes this searing crime drama series that follows troubled cops and the intense investigations that drive them to the edge. Each season features a star-studded new cast involved in cases that will have you on the edge of your seat. In Season 1, it was Matthew McConaughey and Woody Harrelson as two polar opposite cops on the hunt for a serial killer in Louisiana. In Season 2, a bizarre murder case brings together three law-enforcement officers (Colin Farrell, Rachel McAdams, Taylor Kitsch) and a career criminal (Vince Vaughn). Season 3 of the hit series stars Mahershala Ali as a retired detective who has been tormented for 35 years by a case involving the disappearance of a 12-year-old boy and his 10-year-old sister.
---
Also Read: Shows Like 'Big Little Lies' To Watch If You Miss the Series
---
Big Little Lies (HBO Max)
Synopsis: Based on Liane Moriarty's bestselling book, this subversive, darkly comedic drama series tells the tale of three mothers of first-graders whose seemingly perfect lives unravel to the point of murder. Reese Witherspoon, Nicole Kidman and Shailene Woodley head up a stellar cast in this Monterey-set drama that begins with a suspicious homicide at an elementary-school fundraiser. Though the victim and the perpetrator initially remain a mystery, it appears that the murder was spawned by rivalries and secrets surrounding the trio of young moms. Alexander Skarsgard, Laura Dern, Adam Scott, Zoe Kravitz, James Tupper and Jeffrey Nordling co-star.
---
Also Read: Shows Like 'Luther' To Watch While Waiting For 'The Fallen Sun'
---
Luther (Hulu)
Synopsis: On a moral crusade, with only his convictions for company, John Luther (Idris Elba) is a deeply troubled man, a philosophical cop possessed by the insoluble problem of evil and justice in a Godless world, who gets pulled to the very edge of temptation.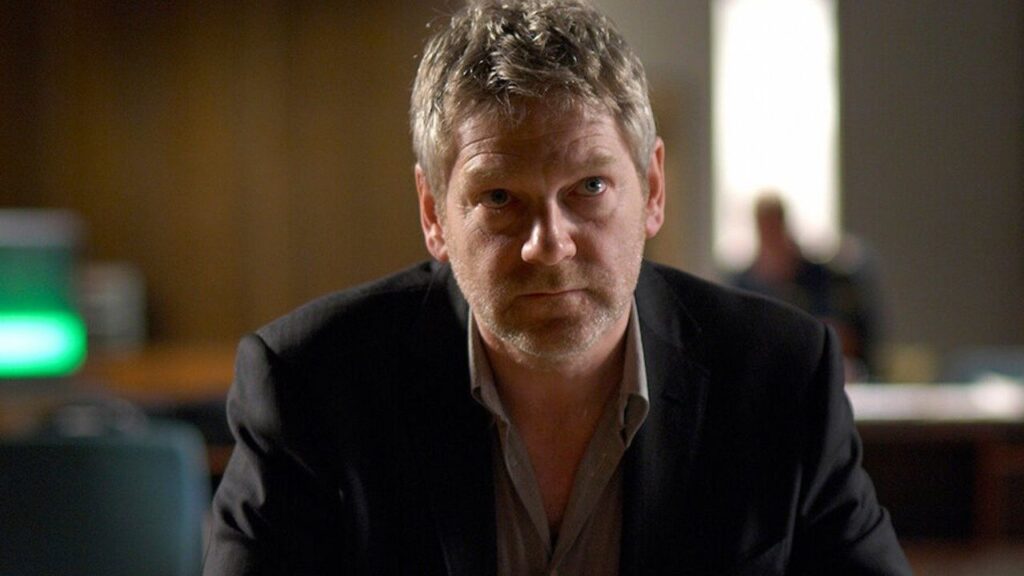 Synopsis: Kurt Wallander is a hard-working detective with a strong sense of integrity, but he also has a flawed and very human side. He must battle his own demons as he works to solve a series of bizarre crimes in the seaside town of Ystad in southern Sweden.
---
Also Read: Shows Like 'Mare of Easttown' To Watch If You Miss the Series
---
Mare of Easttown (HBO Max)
Synopsis: Kate Winslet stars in this limited series as a small-town Pennsylvania detective who investigates a local murder as her own life crumbles around her. Also with Julianne Nicholson, Jean Smart, Angourie Rice, Evan Peters, Cailee Spaeny, David Denman, John Douglas Thompson, Patrick Murney, Ben Miles, James McArdle, Sosie Bacon, Joe Tippett and Neal Huff.