Vince Gilligan's hit drama series Breaking Bad is undoubtedly one of the top 10 series ever made and now it has become even more successful with its hit spinoff Better Call Saul and a spinoff movie El Camino, which shows Aaron Paul's Jesse Pinkman's story after the explosive series finale. Breaking Bad follows Walter White (Bryan Cranston), and how his morals erode over time as he starts making and selling meth with his former chemistry student Jesse. So, here are the 10 best shows like Breaking Bad, so that you can watch them if you miss the series.
---
Also Read: Brilliant Shows Like 'Better Call Saul' To Watch If You Miss the Series
---
Better Call Saul (Netflix)
Synopsis: Before Saul Goodman met Walter White, he was struggling attorney Jimmy McGill (Bob Odenkirk). In this prequel to the Emmy-winning series Breaking Bad, Jimmy teams up with Mike Ehrmantraut (Jonathan Banks) and begins his transformation from optimistic underdog into Albuquerque's most notorious legal legend. Michael McKean stars as Jimmy's brilliant, uncompromising brother, Chuck.
---
Also Read: Shows Like 'Boardwalk Empire' To Watch If You Miss the Series
---
Boardwalk Empire (HBO Max)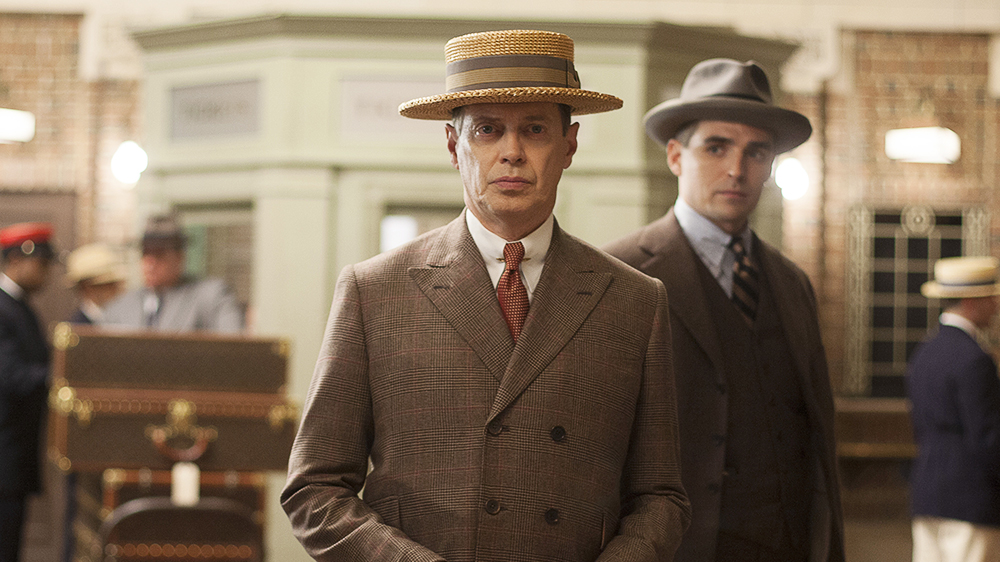 Synopsis: Atlantic City, 1920. When alcohol was outlawed, outlaws became kings. This epic drama series follows the birth and rise of organized crime in 'the world's playground' at the dawn of Prohibition. Steve Buscemi heads up the cast as Enoch 'Nucky' Thompson, the city's undisputed czar who is equal parts politician and gangster. With illegal alcohol opening up lucrative opportunities, Atlantic City becomes a major hub of bootlegging activity as Nucky and his inner circle preside over notorious backroom politics, vicious power struggles, a constant onslaught by the Feds, and Nucky's own insatiable appetite for women, profits and power.
---
Also Read: Shows Like 'Deadwood' To Watch If You Miss the Series
---
Deadwood (HBO Max)
Synopsis: It is 1876 and the richest gold strike in U.S. history draws a throng of restless misfits to an outlaw settlement in the Black Hills of South Dakota. Welcome to Deadwood–a hell of a place to make your fortune. Timothy Olyphant and Ian McShane lead the cast in this drama series about the surly inhabitants in this dangerous frontier town.
Synopsis: Weeds is a single-camera comedy about a single mother who makes ends meet by selling marijuana in the fictional suburb of Agrestic, California. The series exposes the dirty little secrets that lie behind the pristine lawns and shiny closed doors of homes in this gated community. Mary Louise Parker stars as the suburban mom who resorts to selling weed to support her family after her husband unexpectedly dies.
---
Also Read: Shows Like 'The Sopranos' To Watch If You Miss the Series
---
The Sopranos (HBO Max)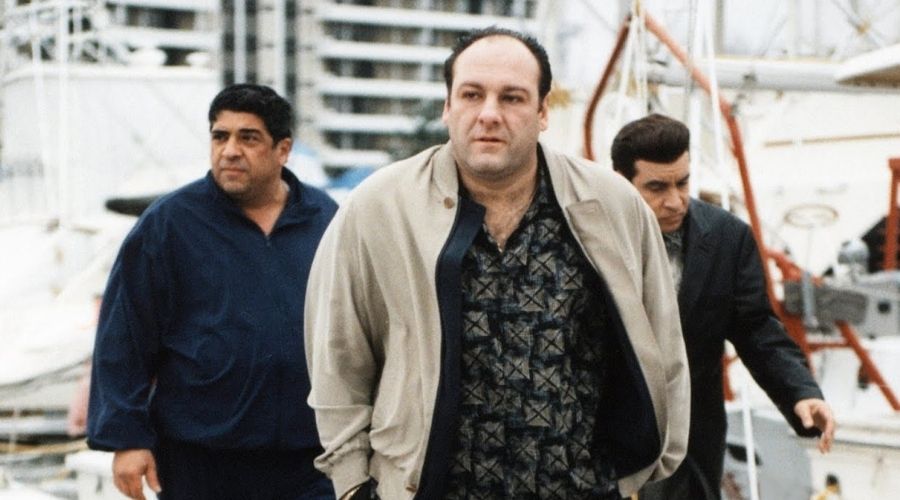 Synopsis: James Gandolfini stars in this acclaimed series as Tony Soprano, a husband and mob boss whose professional and private strains often land him in the office of his therapist. The ensemble cast includes Lorraine Bracco as his doctor, Edie Falco as his long-suffering wife, Michael Imperioli as his hot-headed nephew and Dominic Chianese as his uncle.
---
Also Read: Shows Like 'The Wire' To Watch If You Miss the Series
---
The Wire (HBO Max)
Synopsis: In the city of Baltimore, there are good guys and there are bad guys. Sometimes you need more than a badge to tell them apart. This highly realistic and totally unvarnished drama series chronicles the vagaries of crime, law enforcement, politics, education and media in Baltimore as it follows a team of cops and the criminals they are after.
---
Also Read: Shows Like 'Ozark' To Watch If You Miss the Series
---
Ozark (Netflix)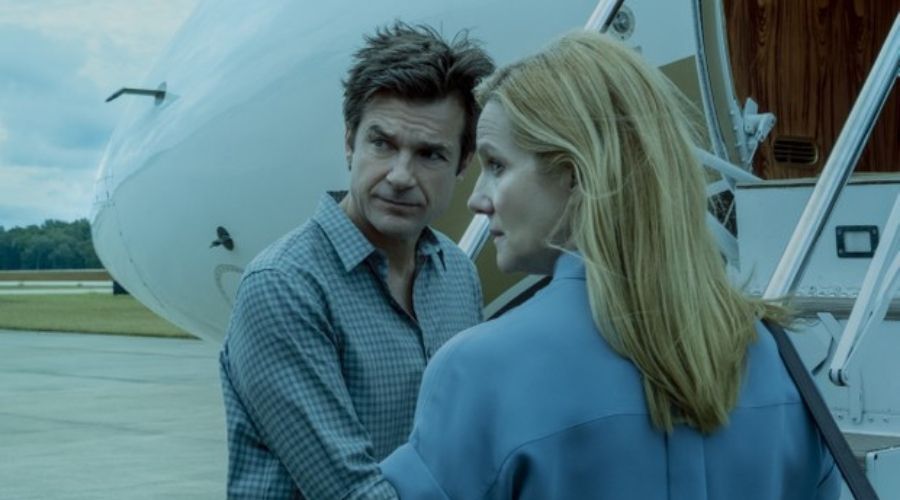 Synopsis: Ozark is a thrilling drama set in the present-day and follows the Byrde family's journey from their normal, suburban Chicago life to their dangerous criminal enterprise in the Ozarks, Missouri. The series explores capitalism, family dynamics, and survival through the eyes of (anything but) ordinary Americans.
---
Also Read: Shows Like 'Narcos' To Watch If You Miss the Series
---
Narcos (Netflix)
Synopsis: Narcos is an inside look into the world of international drug trafficking and the rise and fall of the world's most dangerous criminals who would stop at nothing to attain the ultimate goal – power. The series offers viewers a window into both sides of what ultimately became the world's most lucrative business – the import and export of illegal drugs. From the battles between the DEA, local law enforcement, the military and the most righteous of government officials, to the greed driven, even deadlier battles between the multiple cartel factions themselves – riddled with corruption from all sides – the rise of the drug war and major role the U.S. plays in it, being the largest consumer in the world, unfolds before us.
---
Also Read: Shows Like 'Mr. Robot' to Watch If You Miss the Series
---
Synopsis: Young antisocial computer programmer Elliot works as a cybersecurity engineer during the day, but at night he is a vigilante hacker. He is recruited by the mysterious leader of an underground group of hackers to join their organization. Elliot's task? Help bring down corporate America, including the company he is paid to protect – which presents him with a moral dilemma. Although he works for a corporation, his personal beliefs make it hard to resist the urge to take down the heads of multinational companies that he believes are running – and ruining – the world.
---
Also Read: Best Shows Like 'Mad Men' to Watch If You Miss the Series
---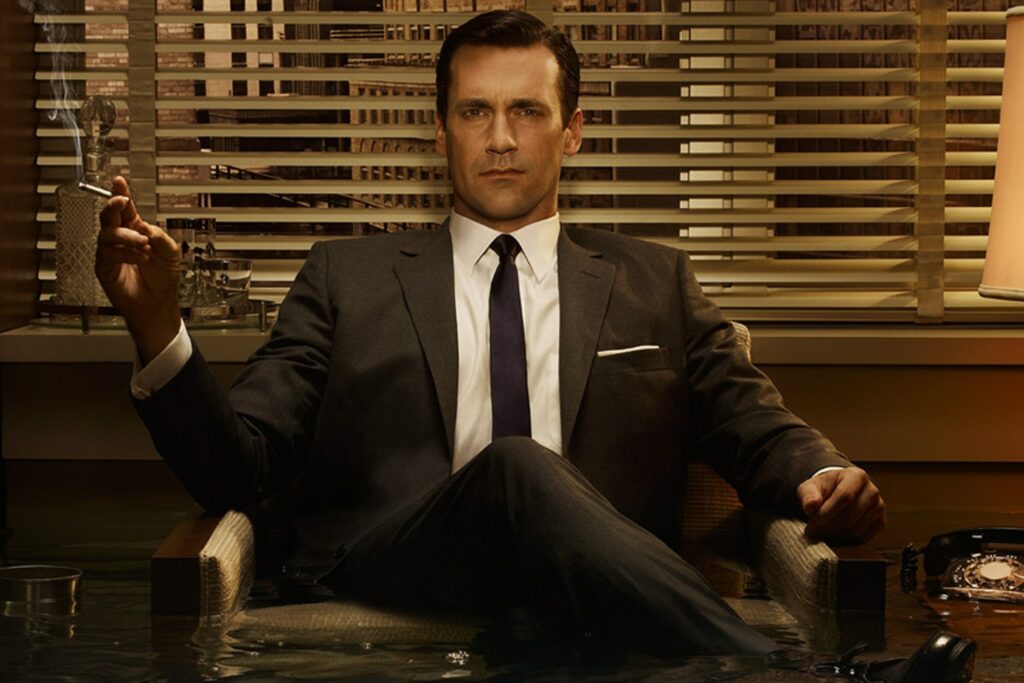 Synopsis: Matthew Weiner, a writer and executive producer for The Sopranos, may have set this series in the picture-perfect 1960s, but his characters are just as scheming as the mobsters on his last show. Mad Men begins in 1960 on Manhattan's Madison Avenue at the fictional ad agency of Sterling Cooper. Creative director Don Draper (Jon Hamm) rules the halls of his company and the hearts of every woman he meets, while his wife, Betty (January Jones), struggles to be the perfect mate and mother back in Connecticut. But just as in the world of advertising, Don may not be all that he appears. In Mad Men, the glass ceiling is dangerously low, and sexism reigns in a way that may shock modern viewers. But this isn't the prim '60s of The Dick Van Dyke Show. Weiner's characters seduce, smoke, and swig with abandon–often within the walls of Sterling Cooper. Mad Men takes equal parts substance and style to create an addictive cocktail that fully earned its freshman season wins at the Golden Globes for Best Dramatic Series and Best Actor in a Drama.