Bones is one of the longest-running procedural series ever and it definitely was loved by millions. The Fox series follows Forensic anthropologist Dr. Temperance 'Bones' Brennan (David Boreanaz) and FBI Agent Seeley Booth (Emily Deschanel) as they solve some of the most unlikely cases. Bones ran for 12 brilliant seasons ending its run in 2017. So, if you also miss the procedural series here are some shows you could watch next.
---
Also Read: Shows Like 'Pushing Daisies' To Watch If You Miss the Series
---
Pushing Daisies (HBO Max)
Synopsis: This forensic fairytale follows Ned (Emmy and Golden Globe nominee Lee Pace ??? The Good Shepherd), a young man with a very special gift. As a boy, Ned found that he could return the dead briefly back to life with just one touch. Now a pie maker, Ned puts his ability to good use, not only touching dead fruit and making it ripe with everlasting flavor, but working with a private investigator to crack murder cases by raising the dead to name their killers.
---
Also Read: Shows Like 'Lucifer' to Watch If You Miss the Series
---
Lucifer (Netflix)
Synopsis: Bored and unhappy as the Lord of Hell, Lucifer has resigned his throne and retired to the City of Angels, where he is indulging in a few of his favorite things — wine, women, song. When a beautiful pop star is brutally murdered before his eyes, he feels something awaken deep within him – for the first time in roughly 10 billion years. Is he actually capable of feelings for a human being? The very thought disturbs him — as well as his best friend and confidante, Mazikeen (aka Maze), a fierce demon in the form of a beautiful young woman. The murder attracts the attention of LAPD homicide detective Chloe Dancer, who finds herself both repulsed and fascinated by Lucifer. As they work together to solve the murder, Lucifer is struck by Chloe's inherent goodness. Used to dealing with the absolute worst of humanity, he begins to wonder if there's hope yet. Maybe everyone's got a chance for redemption. Even the Devil.
---
Also Read: Mind-Bending Shows Like 'The X-Files' To Watch If You Miss the Series
---
Synopsis: The truth is out there. FBI agents Scully and Mulder seek it in this sci-fi phenomenon about their quest to explain the seemingly unexplainable. Their strange cases include UFO sightings, alien encounters and abductions, and just about everything else among the paranormal.
---
Also Read: Mind-Bending Shows Like 'Fringe' To Watch If You Miss the Series
---
Synopsis: The critically acclaimed FRINGE explores the ever-blurring line between science fiction and reality, where hybrid monsters tear through sewers, thieves walk through walls, and portals open to parallel universes. Unable to police a world in which science has advanced beyond our wildest dreams — and nightmares — FBI Special Agent Olivia Dunham seeks help from eccentric 'fringe' scientist Dr. Walter Bishop and his jack-of-all-trades son, Peter. Under the direction of Special Agent Phillip Broyles and assisted by Agents Astrid Farnsworth, Charlie Francis and Lincoln Lee, the Fringe Team investigates unusual incidents that defy human logic and unimaginable events that threaten our very existence on a universal scale.
---
Also Read: Shows Like 'The Mentalist' To Watch If You Miss the Series
---
The Mentalist (HBO Max)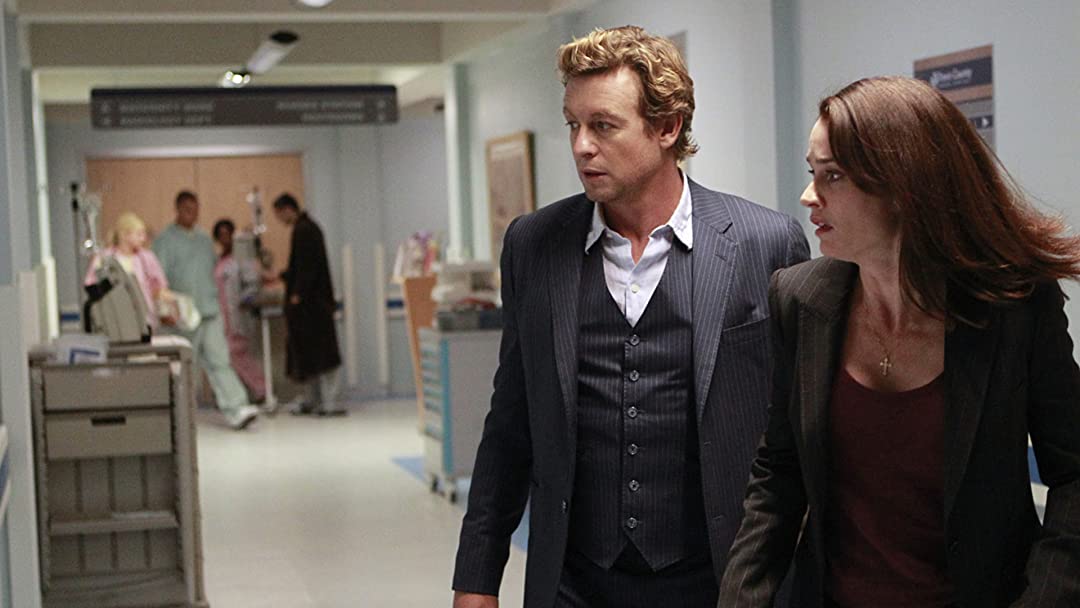 Synopsis: Golden Globe nominee Simon Baker stars as Patrick Jane, an independent consultant for the California Bureau of Investigation with a remarkable track record for solving serious crimes using only his razor sharp skills of observation. Notorious for his blatant lack of protocol and his semi-celebrity past as a psychic (whose paranormal abilities he now admits he feigned), Jane's role in cracking a series of tough high-profile cases is highly valued by his fellow agents. However, no-nonsense Senior Agent Teresa Lisbon alternates between reluctantly acknowledging Jane's usefulness and blasting him for his theatrics, narcissism and dangerous lack of boundaries. Lisbon's team includes agents Kimball Cho, Wayne Rigsby and rookie Grace Van Pelt, who all think Jane's a loose cannon but admire his charm and knack for clearing cases.
---
Also Read: Great Shows Like 'Psych' To Watch If You Miss the Series
---
Synopsis: Shawn Spencer happens to possess some uncanny powers of observation thanks to his father, Henry, a former police officer who taught his son to remember even the smallest details of his surroundings. When Shawn is accused of committing a crime that he actually solved, he convinces the cops that he's a psychic — and with the reluctant help of his best friend, Gus, Shawn starts solving cases for a skeptical but increasingly impressed police force.
---
Also Read: Shows Like 'Monk' To Watch if You Miss the Series
---
Synopsis: He's ingenious, he's phobic, he's obsessive-compulsive. Two-time Emmy and Golden Globe-winner Tony Shalhoub is former police detective Adrian Monk. The brilliant Monk is now back fighting crime and his abnormal fears of germs, cars, heights, crowds and virtually everything else known to man.
Castle (Hulu)
Synopsis: Rick Castle is one of the world's most successful crime authors. But when his rock star lifestyle isn't enough, this bad boy goes looking for new trouble – and finds it working with smart, beautiful Detective Kate Beckett.Inspired by her professional record and intrigued by her buttoned-up personality, Castle's found the model for his bold new character – whether she likes it or not. Now with the mayor's permission, Castle's on her case and in her way. Kate's initial disdain for Castle turns to grudging respect as he quickly proves that a background in plotting murders can be a valuable asset in catching killers. As they solve a new crime together each week, they're partnership grows – as does their love-hate relationship. These two may not always see eye to eye, but together they might just write a whole new chapter in crime solving.
---
Also Read: Shows Like 'Panhandle' To Watch If You Liked the Series
---
Panhandle (Spectrum Originals)
Synopsis: Panhandle pairs an eccentric, agoraphobic arm-chair detective "Bell Prescott" (Luke Kirby) with a reluctant traffic cop "Cammie Lorde" (Tiana Okoye) in a series that showcases community, connection, and yes, only-in-Florida characters. When a dead body winds up on Prescott's doorstep, he and Cammie are forced to wrestle with personal demons, some shocking twists and a few Florida gators on their journey to heal themselves and their small Florida town.
Elementary (Hulu)
Synopsis: Elementary stars Jonny Lee Miller as Detective Sherlock Holmes and Lucy Liu as Dr. Joan Watson in a modern-day drama about a crime-solving duo that cracks the NYPD's most impossible cases. Initially sober companion and client, Holmes and Watson's relationship evolved into a symbiotic professional investigative partnership. They are the top homicide consultants for Captain Thomas Gregson and work regularly alongside Detective Marcus Bell. The pair entered into a mutually beneficial arrangement with Shinwell Johnson, an ex-convict who shared his expertise of the city's underworld in exchange for them teaching him how to be an effective FBI informant. The trio's alliance ended when Shinwell attacked Holmes after he and Watson discovered Shinwell committed an unsolved murder. The assault caused Holmes to suffer memory loss and hallucinations, a secret which compromises his work and relationship with Watson, and forces him to seek neurological help. Holmes copes with his health crisis by refocusing on his sobriety and discovers a new ally in Michael, a fellow addict who once found the strength to stay sober from Sherlock's own words in past meetings. As Holmes struggles with uncharacteristic vulnerability, he fights to salvage his career and his friendship with Watson, which he values above all else.