Fans of Netflix's tragicomedy BoJack Horseman know that there is no series that will ever make them feel the way that Raphael Bob-Waksberg's comedy did. BoJack Horseman is one of the best quirky comedies that handles so many heavy topics like mental health issues that are never really discussed in mainstream comedy shows or movies. BoJack Horseman was a brilliant series that was loved by critics and the audience alike, but sadly it had to come to an end after its sixth and final season. So, if you miss the series we have prepared a list of the best shows like BoJack Horseman you could watch.
---
Also Read: Shows Like 'Barry' To Watch After Season 3
---
Barry (HBO Max)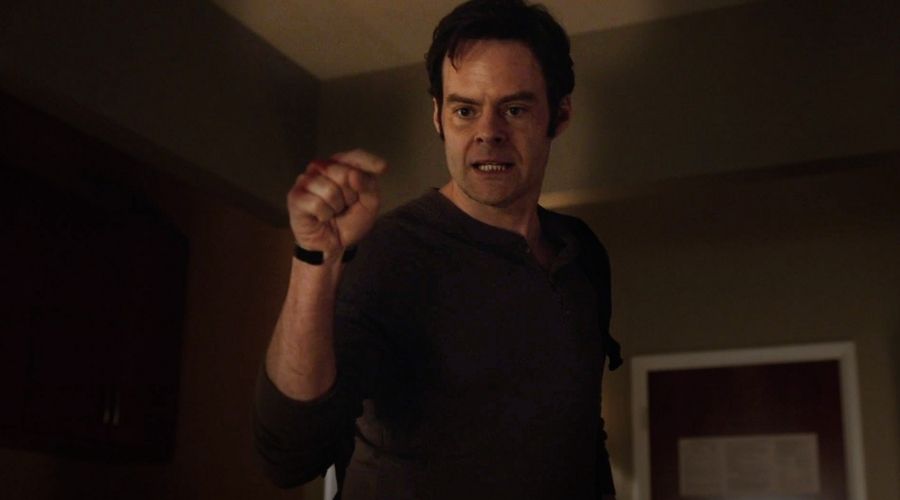 Synopsis: A dark comedy starring Bill Hader (Saturday Night Live), who created and executive produced the series along with Alec Berg (HBO's Silicon Valley), Barry focuses on a depressed, low-rent hitman from the Midwest (Hader, in the title role) who falls in love with acting while on a job in LA.
Tuca and Bertie (Netflix)
Synopsis: Tuca & Bertie is an animated comedy series about the friendship between two 30-year-old bird women who live in the same apartment building: Tuca (Tiffany Haddish), a cocky, care-free toucan, and Bertie (Ali Wong), an anxious, daydreaming songbird. Lisa Hanawalt (BoJack Horseman) created the series, which consists of 10-episodes for its first season. Hanawalt is an executive producer alongside Raphael Bob-Waksberg (BoJack Horseman), Noel Bright (BoJack Horseman, Friends), Steven A. Cohen (BoJack Horseman, Jack & Bobby), Tiffany Haddish and Ali Wong.
---
Also Read: Dark Comedy Shows Like 'Rick and Morty' To Watch While Waiting For Season 7
---
Rick and Morty (Hulu)
Synopsis: Rick and Morty is a show about a sociopathic scientist who drags his unintelligent grandson on insanely dangerous adventures across the universe. Created and executive produced by Dan Harmon (Community, Channel 101) and Justin Roiland (House of Cosbys).
---
Also Read: Shows Like 'Fleabag' To Watch If You Miss the Series
---
Synopsis: Fleabag is a hilarious and poignant window into the mind of a dry-witted, sexual, angry, grief-riddled woman, as she hurls herself at modern living in London. Award-winning playwright Phoebe Waller-Bridge writes and stars as Fleabag, an unfiltered woman trying to heal, while rejecting anyone who tries to help her and keeping up her bravado all along. Unfettered, unfiltered, and based on the play that won the Fringe First Award at Edinburgh, Fleabag is the thoroughly disarming confessional of a woman so totally detached, she's utterly lost.
Synopsis: An imaginative, cinematic comedy about an eccentric family – The Flowers – struggling to hold themselves together. Starring Olivia Colman and Julian Barratt. Written and Directed by Will Sharpe. Executive Produced by Naomi de Pear and Diederick Santer for Kudos.
---
Also Read: Shows Like 'The Good Place' To Watch If You Miss the Series
---
The Good Place (Netflix & Apple TV)
Synopsis: What happens when we die? It's a question everyone has asked since the beginning of time. But when Eleanor Shellstrop (Kristen Bell) dies tragically she finds out that the afterlife is amazing; full of frozen yogurt soulmates and wonderful people who have done incredible things with their lives. It is absolutely perfect. The only problem is Eleanor isn't supposed to be in The Good Place. In fact her life decisions wouldn't have even gotten her close. But due to a clerical error, she's been given someone else's reward and now has to struggle with being good in order to make sure her secret isn't discovered.
Synopsis: From acclaimed creators Kate Purdy and Raphael Bob-Waksberg (BoJack Horseman) comes the Amazon Original Undone, a groundbreaking and genre bending animated series about a young woman's complex journey to unlock her past and solve the mystery of her father's death. Alma Winograd-Diaz (Rosa Salazar, Alita: Battle Angel) takes her mundane life one day at a time until a near fatal accident induces visions of her late-father, Jacob (Bob Odenkirk). Through these persistent visions he urges her to tap into a mysterious ability that allows her to travel through space and time with the hopes of preventing his untimely death. This quest challenges Alma's relationships and brings into question her mental wellbeing with those closest to her. Undone is brought to life using rotoscope animation, a process that has never before been used in episodic television. The unique look of the animation, under the direction of Hisko Hulsing (Montage of Heck), utilizes a variety of mediums, including oil painting on canvas to render the backgrounds. Amsterdam-based animation studio Submarine has assembled an incredible team of artists and painters from all over Europe to bring the animation elements to life, with rotoscope by the veteran team behind A Scanner Darkly at Austin-based Minnow Mountain (Tower) led by co-producer Craig Staggs. Undone also stars Angelique Cabral, Constance Marie, Siddarth Dhananjay and Daveed Diggs. John Corbett, Jeanne Tripplehorn, Nicholas Gonzalez, Sheila Vand and Tyler Posey are among the guest stars.
---
Also Read: Shows Like 'The Midnight Gospel' To Watch If You Miss the Series
---
The Midnight Gospel (Netflix)
Synopsis: The Midnight Gospel is the story of Clancy, a spacecaster with a malfunctioning multiverse simulator who leaves the comfort of his extra-dimensional home on the Chromatic Ribbon to interview beings living in other worlds. Created by Pendleton Ward (Adventure Time) and Duncan Trussell (Duncan Trussell Family Hour podcast), and animated by Titmouse.