It has been over eight years since HBO's Boardwalk Empire aired its last episode, and the crime drama set during the prohibition era left the fans of the series craving for more. Revolving around Nucky Thompson, a notorious crime boss. Boardwalk Empire was a brilliant series that garnered millions of fans because of its well-thought-out storylines and complex characters. So, if you also miss Boardwalk Empire here are some shows you should watch next.
---
Also Read: Gritty Shows Like 'Peaky Blinders' To Watch If You Miss the Series
---
Peaky Blinders (Netflix)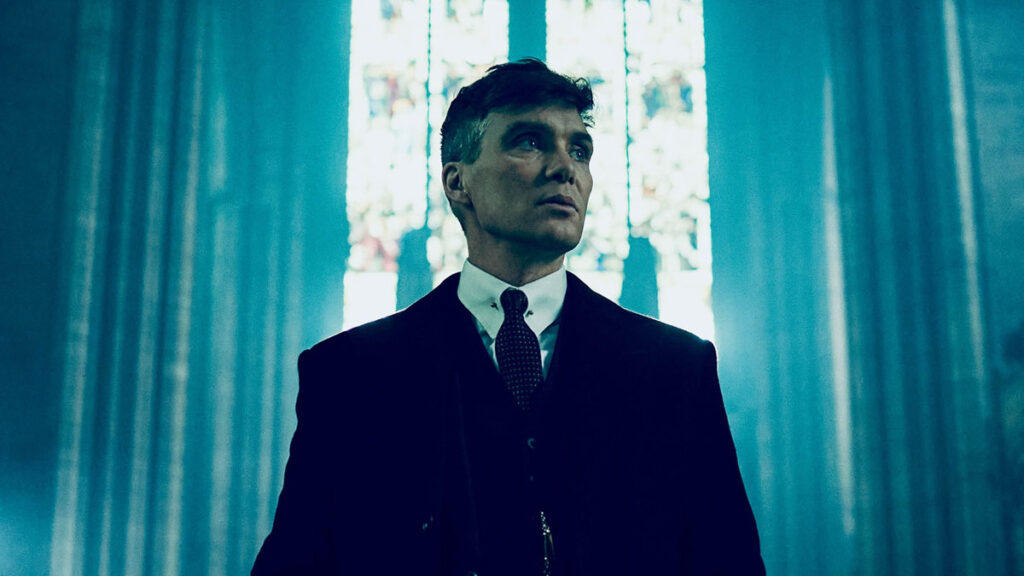 Synopsis: Britain in 1919 is a tumultuous mix of despair and hedonism, a nation cleaned out by the extravagances of the Great War. Returning soldiers, newly minted revolutionaries and criminal gangs all fight for survival in an industrial landscape gripped by economic upheaval. Based on a true story, this drama follows a gang in Birmingham as they rise to become the most feared and powerful in town.
---
Also Read: Shows Like 'Deadwood' To Watch If You Miss the Series
---
Deadwood (HBO Max)
Synopsis: It is 1876 and the richest gold strike in U.S. history draws a throng of restless misfits to an outlaw settlement in the Black Hills of South Dakota. Welcome to Deadwood–a hell of a place to make your fortune. Timothy Olyphant and Ian McShane lead the cast in this drama series about the surly inhabitants in this dangerous frontier town.
---
Also Read: Shows Like 'Breaking Bad' To Watch If You Miss the Series
---
Breaking Bad (Netflix)
Synopsis: Breaking Bad follows protagonist Walter White (Bryan Cranston), a chemistry teacher who lives in New Mexico with his wife (Anna Gunn) and teenage son (RJ Mitte) who has cerebral palsy. White is diagnosed with Stage III cancer and given a prognosis of two years left to live. With a new sense of fearlessness based on his medical prognosis, and a desire to secure his family's financial security, White chooses to enter a dangerous world of drugs and crime and ascends to power in the world. The series explores how a fatal diagnosis such as White's releases a typical man from the daily concerns and constraints of normal society and follows his transformation from mild family man to a kingpin of the drug trade.
---
Also Read: Shows Like 'Sons of Anarchy' To Watch If You Miss the Series
---
Sons of Anarchy (Hulu)
Synopsis: Sons of Anarchy is an adrenalized drama with darkly comedic undertones about a notorious outlaw motorcycle club intent on protecting their sheltered small town against encroaching drug dealers, corporate developers and overzealous law officers. The club is equally determined to protect their ruthless and illegally thriving arms business. Charlie Hunnam stars as Jackson 'Jax' Teller, a man whose love for the brotherhood is tested by his growing apprehension for its lawlessness. Katey Sagal stars as Gemma Teller Morrow, Jax's force-of-nature mother, who along with Ron Perlman as Clarance 'Clay' Morrow, Jax's stepfather and MC president, have their own darker vision for the club.
---
Also Read: Shows Like 'The Sopranos' To Watch If You Miss the Series
---
The Sopranos (HBO Max)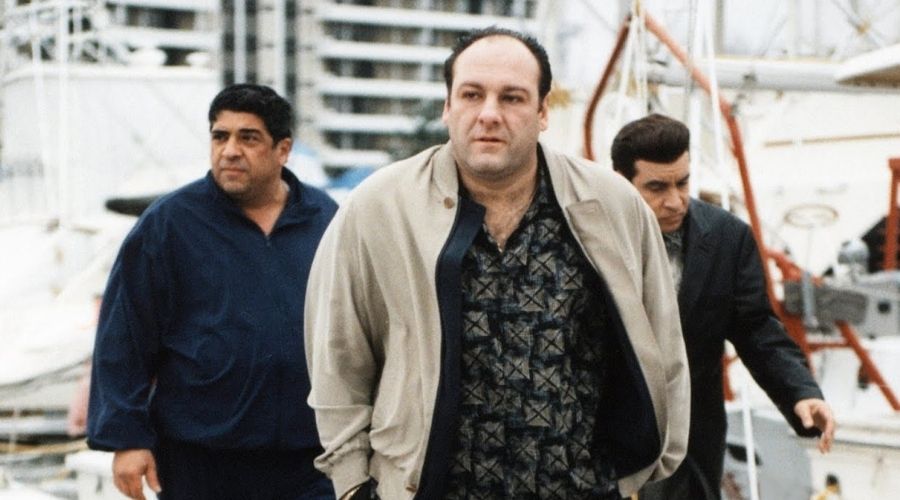 Synopsis: James Gandolfini stars in this acclaimed series as Tony Soprano, a husband and mob boss whose professional and private strains often land him in the office of his therapist. The ensemble cast includes Lorraine Bracco as his doctor, Edie Falco as his long-suffering wife, Michael Imperioli as his hot-headed nephew and Dominic Chianese as his uncle.
---
Also Read: Shows Like 'Narcos' To Watch If You Miss the Series
---
Narcos (Netflix)
Synopsis: Narcos is an inside look into the world of international drug trafficking and the rise and fall of the world's most dangerous criminals who would stop at nothing to attain the ultimate goal – power. The series offers viewers a window into both sides of what ultimately became the world's most lucrative business – the import and export of illegal drugs. From the battles between the DEA, local law enforcement, the military and the most righteous of government officials, to the greed driven, even deadlier battles between the multiple cartel factions themselves – riddled with corruption from all sides – the rise of the drug war and major role the U.S. plays in it, being the largest consumer in the world, unfolds before us.
---
Also Read: Shows Like 'The Wire' To Watch If You Miss the Series
---
The Wire (HBO Max)
Synopsis: In the city of Baltimore, there are good guys and there are bad guys. Sometimes you need more than a badge to tell them apart. This highly realistic and totally unvarnished drama series chronicles the vagaries of crime, law enforcement, politics, education and media in Baltimore as it follows a team of cops and the criminals they are after.
---
Also Read: Shows Like 'Justified' To Watch While Waiting For the Sequel Series
---
Justified (Hulu)
Synopsis: Based on Elmore Leonard's novella "Fire in the Hole," Justified was developed by Graham Yost and stars Timothy Olyphant as Deputy US Marshal Raylan Givens, a lawman who finds himself drawn back to his home state of Kentucky.
Hell on Wheels (The Roku Channel)
Synopsis: The Civil War is in the past, but former Confederate soldier Cullen Bohannon (Anson Mount, Lost) can't put it behind him. Fresh are the horrific memories of the death of his wife, killed at the hands of the Union soldiers setting Bohannon on a course of revenge.
---
Also Read: Shows Like 'Taboo' To Watch While Waiting For Season 2
---
Synopsis: Adventurer James Keziah Delaney, long believed to be dead, returns home to London from Africa in 1814 in order to inherit his late father's shipping empire. All is not what it seems, however, as Delaney encounters numerous enemies intent on making his life back in the United Kingdom very difficult. Focused on building a shipping empire to rival the imperious East India Company, Delaney's other wish to seek vengeance for his father's death means conspiracy, betrayal and bloodshed are also in the cards. As he works to accomplish that, Delaney must also navigate increasingly complex territories in order to avoid his own death sentence.