Blindspot is definitely one of the most thrilling series ever. The NBC series starred the always wonderful Jamie Alexander and Sullivan Stapleton in the lead roles of Jane Doe and Kurt Weeler. Blindspot follows an FBI agent Kurt Weeler as he finds a mysterious tattoed woman in Times Square with absolutely no memory of who she is, and the only way to find any answers is the tattoos on her body. Blindspot ran for five brilliant seasons ending its run in 2020. So, if you miss Blindspot here are some shows you could watch next.
Synopsis: Absentia centers on FBI agent Emily Byrne (Stana Katic). While hunting one of Boston's most notorious serial killers, Agent Byrne disappears without a trace and is declared dead. Six years later, Emily is found in a cabin in the woods, barely alive, and with no memory of the years she was missing. Returning home to learn her husband has remarried and her son is being raised by another woman, she soon finds herself implicated in a new series of murders.
---
Also Read: Mind-Bending Shows Like 'Fringe' To Watch If You Miss the Series
---
Synopsis: The critically acclaimed FRINGE explores the ever-blurring line between science fiction and reality, where hybrid monsters tear through sewers, thieves walk through walls and portals open to parallel universes. Unable to police a world in which science has advanced beyond our wildest dreams — and nightmares — FBI Special Agent Olivia Dunham seeks help from eccentric 'fringe' scientist Dr. Walter Bishop and his jack-of-all trades son, Peter. Under the direction of Special Agent Phillip Broyles and assisted by Agents Astrid Farnsworth, Charlie Francis and Lincoln Lee, the Fringe Team investigates unusual incidents that defy human logic and unimaginable events that threaten our very existence on a universal scale.
Cypher (The Roku Channel)
Synopsis: Cypher puts you in the passenger seat alongside top FBI cryptanalyst, Will Scott, as he discovers a coded document. Will soon finds himself in the crosshairs of the bad guys who want their list back. Will must navigate the murky waters of loyalty and betrayal amongst an underground ring of hackers, hit men, and FBI agents – all as the clock ticks in pursuit of the latest targets.
---
Also Read: Shows Like 'Homeland' To Watch If You Miss the Series
---
Synopsis: Homeland is an edge-of-your-seat sensation. CIA officer Carrie Mathison (Claire Danes) is tops in her field despite being bipolar, which makes her volatile and unpredictable. With the help of her long-time mentor Saul Berenson (Mandy Patinkin), Carrie fearlessly risks everything, including her personal well-being and even sanity, at every turn. You won't be able to turn away from this gripping, emotional thriller in which nothing short of the fate of our nation is at stake.
---
Also Read: Shows Like 'Alias' To Watch If You Miss the Series
---
Synopsis: Sydney Bristow (Jennifer Garner) discovers that her employer, SD6, is not part of the government but actually an enemy organization. She goes to work undercover at SD6 as a double agent, while actually working with the CIA. Her greatest ally is another fellow double agent: her father.
---
Also Read: Shows Like 'The Blacklist' To Watch While Waiting For Season 11
---
The Blacklist (Netflix)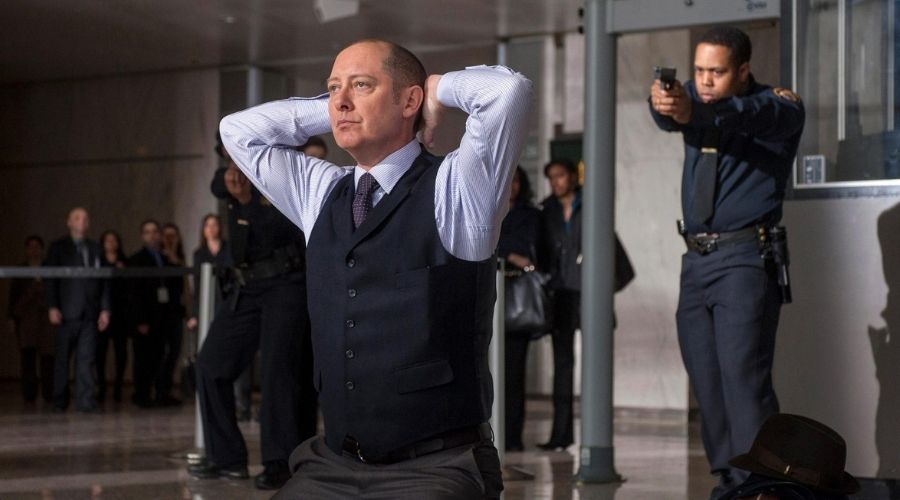 Synopsis: For decades, ex-government agent Raymond "Red" Reddington (James Spader, TV's "The Office," "Boston Legal") has been one of the FBI's most wanted fugitives. Brokering shadowy deals for criminals across the globe, Red was known by many as "The concierge of Crime." Now, he's mysteriously surrendered to the FBI with an explosive offer: he will help catch the world's most elusive criminals, under the condition that he speaks only to Elizabeth "Liz" Keen (Megan Boone, TV's "Law & Order: Los Angeles"), an FBI profiler fresh out of Quantico. For Liz, it's going to be one hell of a first day on the job.
---
Also Read: Shows Like 'Hanna' To Watch If You Miss the Series
---
Synopsis: In equal parts high-concept thriller and coming-of-age drama, HANNA follows the journey of an extraordinary young girl raised in the forest, as she evades the relentless pursuit of an off-book CIA agent and tries to unearth the truth behind who she is.
Quantum Leap (Peacock & Fubo TV)
Synopsis: It's been nearly 30 years since Dr. Sam Beckett stepped into the Quantum Leap accelerator and vanished. Now, a new team, led by physicist Ben Song (Raymond Lee), has been assembled to restart the project in hope of understanding the mysteries behind the machine and the man who created it.
---
Also Read: Shows Like 'Bodyguard' To Watch While Hoping For Season 2
---
Bodyguard (Netflix)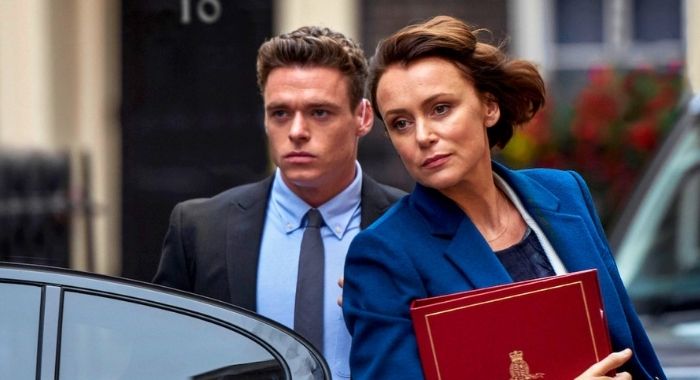 Synopsis: Set in and around the corridors of power, Bodyguard tells the fictional story of David Budd (Richard Madden), a heroic but volatile war veteran now working as a Specialist Protection Officer for the Royalty and Specialist Protection Branch (RaSP) of London's Metropolitan Police Service. When he is assigned to protect the ambitious and powerful Home Secretary Julia Montague (Keeley Hawes), whose politics stand for everything he despises, Budd finds himself torn between his duty and his beliefs. Responsible for her safety, is he actually her biggest threat?
Quantico (Hulu)
Synopsis: A diverse group of recruits has arrived at the FBI Quantico Base for training. They are the best, the brightest, and the most vetted, so it seems impossible that one of them is suspected of masterminding the biggest attack on New York City since 9/11. Stars Yasmine Al Massri (Nimah Amin), Johanna Braddy (Shelby Wyatt), Priyanka Chopra (Alex Parrish), Jake McLaughlin (Ryan Booth), Aunganue Ellis (Miranda Shaw), Tate Ellington (Simon Asher), Graham Rogers (Caleb Haas).