Based on a True Story is a dark comedy murder mystery series and it satirizes the audience's obsession with true crime podcasts and dramas. Starring Kaley Cuoco and Chris Messina in the lead roles of Ava and Nathan Bartlett, Based on a true follows a couple who are struggling financially but when a murder is committed near them they try to start a podcast to cash in on America's obsession with murder. So, if you like the series here are some similar shows you could watch next.
---
Also Read: Shows Like 'The Flight Attendant' To Watch If You Miss the Series
---
The Flight Attendant (Max)
Synopsis: The Flight Attendant is a story of how an entire life can change in one night. A flight attendant (Kaley Cuoco) wakes up in the wrong hotel, in the wrong bed, with a dead man – and no idea what happened. The dark comedic thriller is based on the novel of the same name by New York Times bestselling author Chris Bohjalian.
---
Also Read: Dark Comedy Movies and Shows Like 'Only Murders in the Building' To Watch While Waiting For Season 3
---
Only Murders in the Building (Hulu)
Synopsis: From the minds of Steve Martin, Dan Fogelman & John Hoffman comes a comedic murder-mystery series for the ages. Only Murders in the Building follows three strangers (Steve Martin, Martin Short, and Selena Gomez) who share an obsession with true crime and suddenly find themselves wrapped up in one. When a grisly death occurs inside their exclusive Upper West Side apartment building, the trio suspects murder and employs their precise knowledge of true crime to investigate the truth. As they record a podcast of their own to document the case, the three unravel the complex secrets of the building which stretch back years. Perhaps even more explosive are the lies they tell one another. Soon, the endangered trio comes to realize a killer might be living amongst them as they race to decipher the mounting clues before it's too late.
---
Also Read: Dark Comedy Shows Like 'Search Party' To Watch If You Miss the Series
---
Search Party (Max)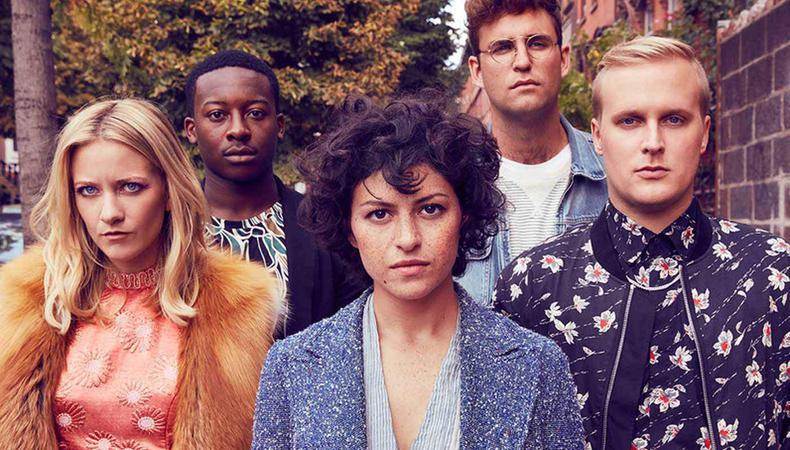 Synopsis: The disappearance of former college acquaintance Chantal leads several 20-somethings to get entangled in the mystery of how she went missing. Leading the search party is Dory, a lifelong doormat who works as a rich housewife's assistant. Dory makes it her personal mission to find Chantal — and she's bringing her friends into the investigation with her. Self-diagnosed narcissist Elliott, who puts his ego aside long enough to agree to help Dory, is particularly good at detective work. Bubbly actress Portia excels at chatting up suspects for information because of her desperate need to be in the spotlight. Sheltered-but-sweet doofus Drew has to grow a spine to help solve the mystery and save his deteriorating relationship with Dory. Dory's ex-boyfriend Julian seeks the truth, regardless of who it hurts, because of his background as a journalist.
---
Also Read: Movies & Shows Like 'The Afterparty' To Watch While Waiting For Season 2
---
The Afterparty (Apple TV+)
Synopsis: From Academy Award winners Chris Miller and Phil Lord ("Spider-Man: Into the Spider-Verse," "The Lego Movie," "21 Jump Street"), "The Afterparty" is a genre-defying series centered on a murder mystery at a high school reunion, with each episode exploring a different character's account of the fateful evening in question, all through the lens of popular film genres and unique visuals to match the storyteller's perspective.
---
Also Read: Shows Like 'Bored to Death' To Watch If You Miss the Series
---
Bored to Death (Max)
Synopsis: Meet Jonathan Ames: writer, romantic, unlicensed private eye. HBO presents this comedy series that tells the story of this noir-fiction-obsessed writer (playe by Jason Schwartzman) who impulsively lists his gumshoe services on Craigslist…and is surprisingly hired for a variety of amusing cases.
The Woman in the House Across the Street From the Girl in the Window (Netflix)
Synopsis: For heartbroken Anna (Kristen Bell), every day is the same. She sits with her wine, staring out the window, watching life go by without her. But when a handsome neighbor (Tom Riley) and his adorable daughter (Samsara Yett) move in across the street, Anna starts to see a light at the end of the tunnel. That is until she witnesses a gruesome murder… Or did she? From creators Rachel Ramras, Hugh Davidson and Larry Dorf, The Woman in the House Across the Street from the Girl in the Window is a darkly comedic, wine-soaked, satirical slant on the psychological thriller that will have you guessing who, what, where, why and how in the hell?! until the very end.
---
Also Read: Shows Like 'Dead To Me' To Watch If You Already Miss the Series
---
Dead To Me (Netflix)
Synopsis: Jen (Christina Applegate) is a sardonic widow determined to solve her husband's recent hit-and-run murder. Judy (Linda Cardellini) is an optimistic free spirit who's recently suffered her own tragic loss. When the two women meet at a support group, they become unlikely friends despite their polar-opposite personalities. But as they bond over bottles of wine, Entenmann's cookies and a shared affinity for The Facts of Life, Judy desperately tries to shield Jen from a shocking secret that could destroy her life as she knows it. Dead to Me, created by Liz Feldman (2 Broke Girls, One Big Happy), is an addictive dark comedy that dives into the painfully unfiltered, weirdly funny waters of grief, loss and forgiveness. From creator and executive producer Liz Feldman, Dead to Me stars Christina Applegate (Jen), Linda Cardellini (Judy), James Marsden (Steve), Ed Asner (Abe) and Brandon Scott (Nick). Jessica Elbaum (Gloria Sanchez Prods.), Christie Smith and Christina Applegate also serve as executive producers, in addition to Adam McKay and Will Ferrell for Gloria Sanchez Productions.
---
Also Read: Dark Comedy Shows Like 'Bad Sisters' To Watch While Waiting For Season 2
---
Bad Sisters (Apple TV+)
Synopsis: A delicious blend of both dark comedy and thriller, "Bad Sisters" follows the lives of the Garvey sisters, who are bound together by the premature death of their parents and a promise to always protect one another. The series stars Sharon Horgan, alongside Anne-Marie Duff ("Suffragette," "The Salisbury Poisonings"), Eva Birthistle ("Brooklyn," "The Last Kingdom"), Sarah Greene ("Frank of Ireland," "Dublin Murders") and Eve Hewson ("Behind her Eyes," "The Luminaries") as the Garvey sisters.
---
Also Read: Shows Like 'The White Lotus' To Watch While Waiting For Season 3
---
The White Lotus (Max)
Synopsis: A social satire set at an exclusive tropical resort, this limited series follows the exploits of various guests and employees over the span of one highly transformative week. Checking into the luxurious White Lotus are a group of vacationers who run roughshod over the resort manager and head of spa services. As darker dynamics emerge with each passing day, this biting six-episode limited series gradually reveals the complex truths of the seemingly picture-perfect travelers, cheerful hotel employees, and idyllic locale itself.​ The stellar cast features Murray Bartlett, Connie Britton, Jennifer Coolidge, Alexandra Daddario, Fred Hechinger, Jake Lacy, Brittany O'Grady, Natasha Rothwell, Sydney Sweeney, and Steve Zahn. ​
---
Also Read: Shows Like 'Fargo' To Watch If You Loved the Series
---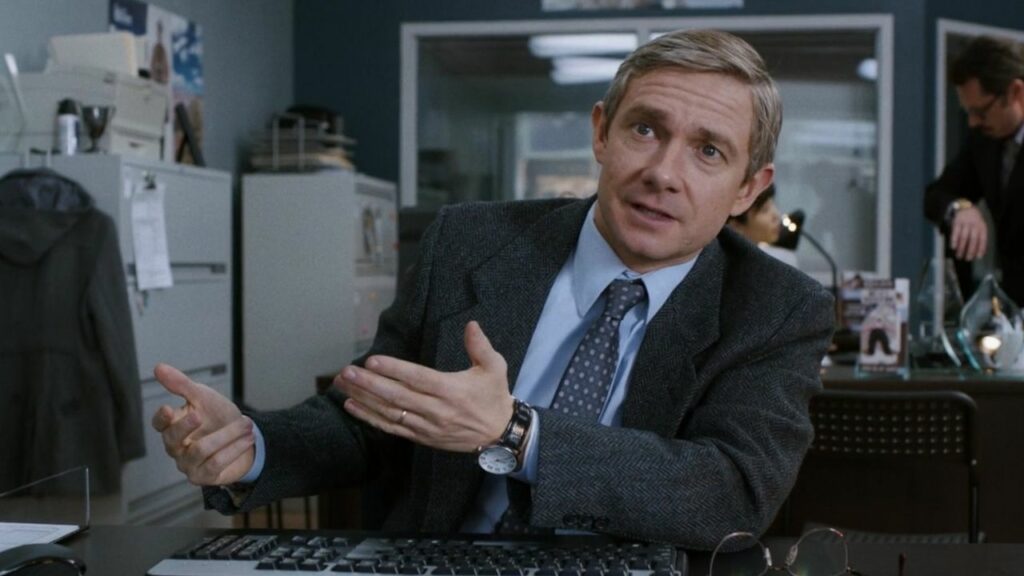 Synopsis: Fargo, adapted by novelist/writer Noah Hawley and inspired by the film of the same title follows all-new "true" crime case with new characters, all entrenched in the trademark humor, murder and "Minnesota nice" that has made the film an enduring classic.