Arrested Development has been one of the most brilliant comedy series ever put in front of an audience and it will forever hold its place in the heart of its fans. Arrested Development tells the story of a very dysfunctional family the Bluths and it mainly focuses on Michael Bluth (Jason Bateman) who is called upon to save the family business when his father is convicted and arrested for fraud. The Bluth family is filled with eccentrics and selfish know-it-alls, who create many problems that Michael has to solve. So, if you miss one of the best pieces of television comedy series here are some more shows that you may like.
---
Also Read: Best Shows Like 'It's Always Sunny in Philadelphia' To Watch If You Like the Series
---
It's Always Sunny in Philadelphia (Hulu)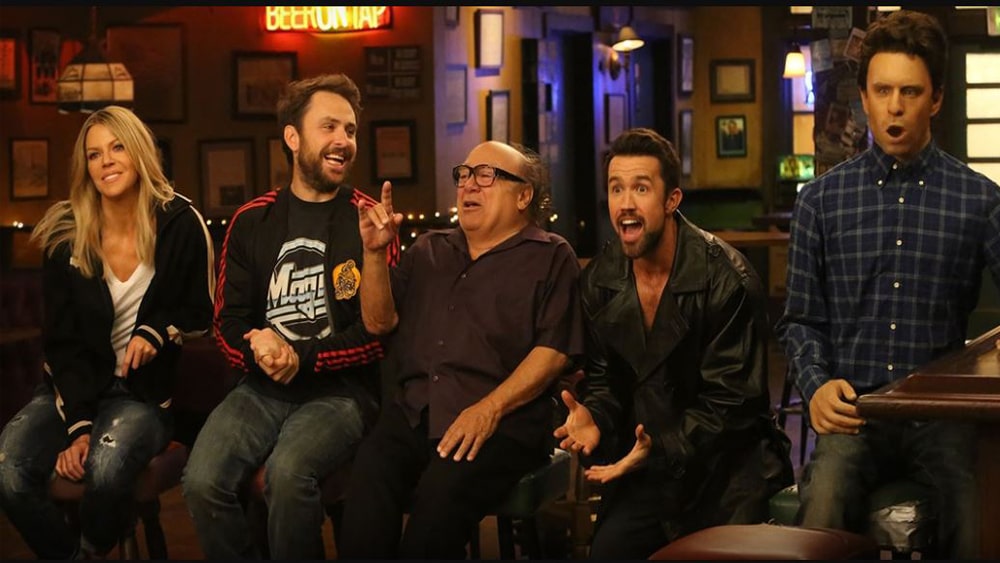 Synopsis: It's Always Sunny in Philadelphia features Mac, Dennis, Charlie, Sweet Dee and Frank, five ne'er-do-wells who own and operate Paddy's Pub in Philadelphia. Their constant scheming usually lands them in a world of hurt, yet they never seem to learn from their mistakes. As they say, some things never change. So prepare for more depraved schemes, half-baked arguments, and absurdly underhanded plots to subvert one another.
---
Also Read: Best Shows Like 'Seinfeld' To Watch If You Miss the Series
---
Seinfeld (Netflix)
Synopsis: Seinfeld stars Jerry Seinfeld as a stand-up comedian whose life in New York City is made even more chaotic by his quirky group of friends who join him in wrestling with life's most perplexing, yet often trivial questions. Often described as "a show about nothing," Seinfeld mines the humor in life's mundane situations like waiting in line, searching for a lost item, or the trials and tribulations of dating. Co-starring are Julia Louis-Dreyfus as Jerry's ex-girlfriend and current platonic pal, Elaine Benes; Jason Alexander as George Costanza, Jerry's neurotic hard-luck best friend; and Michael Richards as Jerry's eccentric neighbor, Kramer.
---
Also Read: Shows Like 'F is for Family' To Watch If You Miss the Series
---
F is for Family (Netflix)
Synopsis: From comedian Bill Burr and EmmyⓇ award-winner Michael Price, F is for Family transports viewers back to the 1970s, a time when political correctness, helicopter parenting and indoor smoking bans weren't part of anyone's vocabulary, let alone the norm. Featuring the voices of Burr, Laura Dern, Justin Long, Sam Rockwell and more.
---
Also Read: Best Shows Like 'Succession' to Watch While Waiting For Season 4
---
Succession (HBO Max)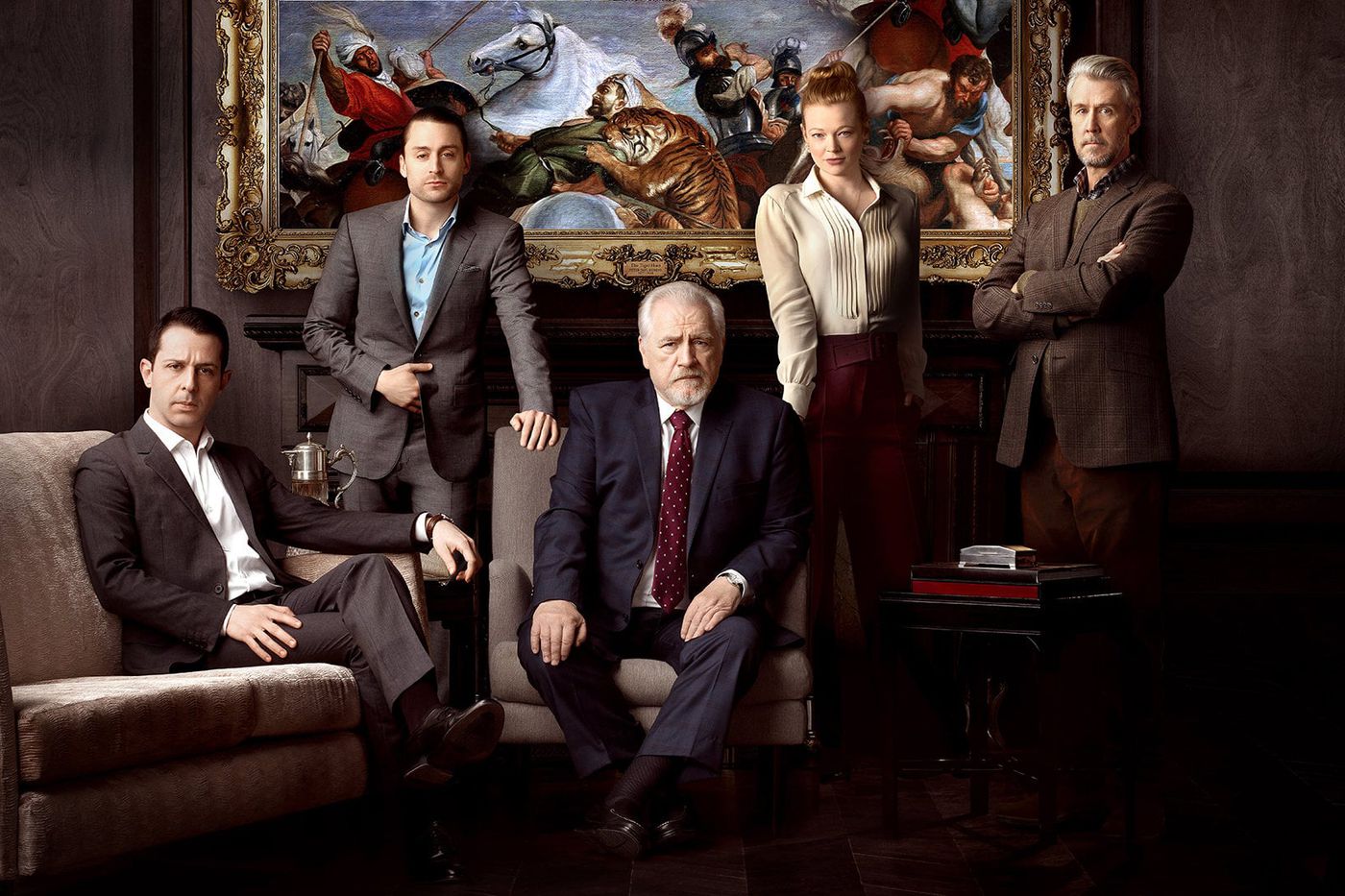 Synopsis: Power, politics, money…it's all in the family in this provocative, bitingly funny drama series about a highly dysfunctional dynasty. When aging, uber-wealthy patriarch Logan Roy (Brian Cox), CEO of one of the world's largest media and entertainment conglomerates, decides to retire, each of his four grown children follows a personal agenda that doesn't always sync with those of their siblings–or of their father. After Logan changes his mind about stepping down, he endures the often-childish bickering of his heirs while others in their orbit position themselves for a post-Logan world that seems imminent, though not predestined. Jeremy Strong, Kieran Culkin, Sarah Snook and Alan Ruck co-star as Logan's children; also with Hiam Abbass, Nicholas Braun and Matthew Macfadyen.
Family Guy (Hulu)
Synopsis: Animated series "Family Guy" features the adventures of the Griffin family. Endearingly ignorant Peter and his stay-at-home wife Lois reside in Quahog, R.I., and have three kids. Meg, the eldest child, is a social outcast, and teenage Chris is awkward and clueless when it comes to the opposite sex. The youngest, Stewie, is a genius baby bent on killing his mother and destroying the world. The talking dog, Brian, keeps Stewie in check while sipping martinis and sorting through his own life issues.
---
Also Read: Shows Like 'Shameless' To Watch If You Miss the Series
---
Shameless (Netflix & Paramount+)
Synopsis: Oscar®-nominated William H. Macy and Emmy Rossum star in this fiercely engaging and fearlessly twisted series. Chicagoan Frank Gallagher is the proud single dad of six smart, industrious, independent kids, who without him would be…perhaps better off. When Frank's not at the bar spending what little money they have, he's passed out on the floor. But the kids have found ways to grow up in spite of him. They may not be like any family you know, but they make no apologies for being exactly who they are.
Synopsis: Anna Faris and Emmy® winner Allison Janney star in a new comedy from Chuck Lorre (The Big Bang Theory, Two and a Half Men, Mike & Molly). Anna Faris plays Christy, a single mom whose newly found sobriety has given her the ability to see her life clearly … and she does not like the view. Now she must try to untangle years of reckless decisions in order to make a better life for her and her kids. But she discovers that just because you want to be a better person doesn't mean it's going to be easy. Everywhere she looks there are challenges: She is trying to stop drinking in wine country, have a healthy romance with her unavailable boss, raise her young son to be a good man despite his father's influence, convince her troubled teenage daughter to make better choices than she did, and — perhaps the most difficult task — forgive her estranged mother, Bonnie (Janney), for not giving her any of the tools she needed to handle life in the first place.
---
Also Read: Best Shows Like 'Community' To Watch If You Miss the Series
---
Community (Netflix & Hulu)
Synopsis: From Dan Harmon (The Sarah Silverman Program) and Emmy Award-winning directors Joe and Anthony Russo (Arrested Development) comes Community, a smart comedy series about a band of misfits who attend Greendale Community College. At the center of the group is Jeff Winger (Joel McHale, The Soup), a fast-talkin' lawyer whose degree has been revoked. With some help from his fellow classmates, Winger forms a study group who eventually learn more about themselves than their course work.
---
Also Read: Shows Like 'Archer' To Watch While Waiting For Season 14
---
Archer (Hulu)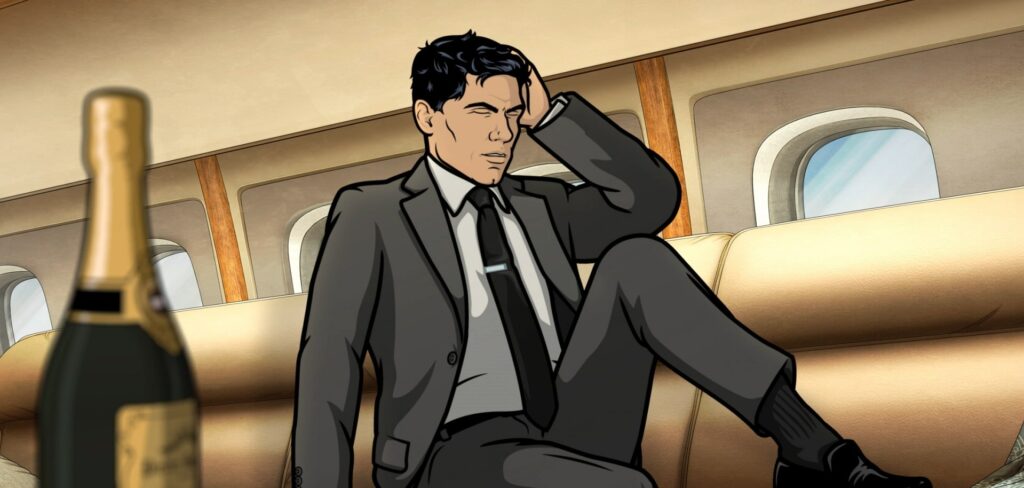 Synopsis: Synopsis: The suave, confident and devastatingly handsome Sterling Archer may be the world's greatest spy, but he still has issues with his friends and colleagues who live to undermine and betray one another. Whether set in 1940s Los Angeles, the jungles of South America or the dangerous islands of the South Pacific, "Archer," this animated comedy spans time and place to navigate Sterling, Lana, Malory, Cheryl/Carol/Charlotte, Cyril, Pam, Ray and Krieger's misguided misadventures that range from attempting to save the world from nuclear disaster to selling illegal narcotics to Colombian cartels.
---
Also Read: Best Shows Like 'Schitt's Creek' To Watch If You Miss the Series
---
Schitt's Creek (Hulu)
Synopsis: Schitt's Creek, created by Eugene Levy and Daniel Levy, follows a wealthy family who suddenly find themselves broke and forced to live in Schitt's Creek, a small town they once bought as a joke. It centers on an outrageously wealthy video store magnate, Johnny Rose (Eugene Levy); his former soap-star wife Moira (Catherine O'Hara); and their two adult children – the self-described black sheep of the family David (Daniel Levy) and career socialite Alexis (Annie Murphy). With their pampered lives a memory, they struggle to find jobs and relationships, and most importantly, figure out what it means to be a family in the makeshift but loveable town they've reluctantly come to call home.