The Netflix series Anatomy of a Scandal is both a very thought-provoking examination of power and desire and also a very generic soap opera. Anyway, the new series is very entertaining to watch and at times it can be a great thought-provoking drama. In that sense, there are many shows that share the same qualities as Anatomy of a Scandal. So, here are the 7 best shows to watch if you liked Anatomy of a Scandal.
Secret City (Netflix)
Synopsis: Beneath the placid facade of Canberra lies a 'Secret City' of deals and divided loyalties, lies and opportunism. It's a city Harriet Dunkley thinks she knows, but as she forces her way closer to the truth, Harriet discovers a conspiracy that threatens her career, her life and endangers the freedom of every Australian.
Madam Secretary (Netflix & Paramount+)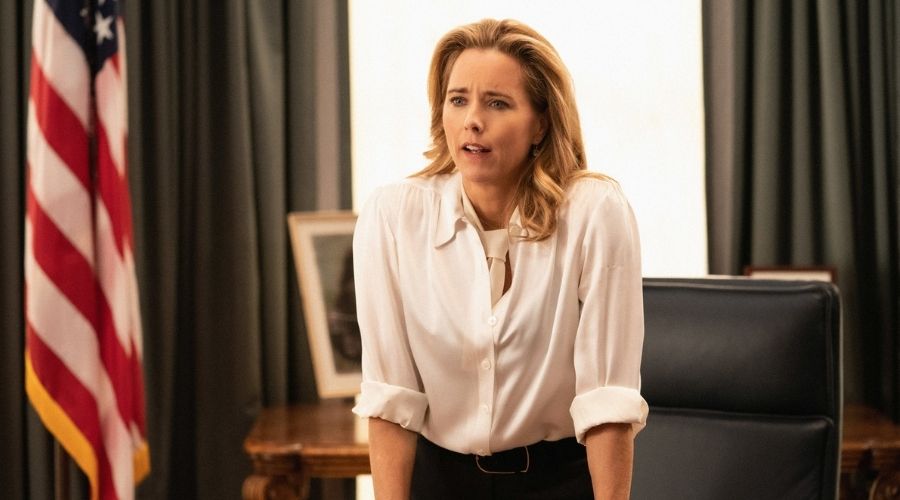 Synopsis: Tea Leoni stars as Elizabeth McCord, the shrewd, determined, newly appointed Secretary of State who drives international diplomacy, battles office politics and circumvents protocol as she negotiates global and domestic issues, both at the White House and at home.
Scandal (Hulu)
Synopsis: A former media relations consultant to the President, Olivia Pope (Kerry Washington) dedicates her life to protecting and defending the public images of our nation's elite. After leaving the White House, the power consultant opened her own firm, hoping to start a new chapter — both professionally and personally — but she can't seem to completely cut ties with her past. Slowly it becomes apparent that her staff, who specialize in fixing the lives of other people, can't quite fix the ones closest at hand — their own.
A Very British Scandal
Synopsis: The true story of the divorce of the Duke and Duchess of Argyll, one of the most notorious, extraordinary and brutal legal cases of the 20th century. Written by Sarah Phelps, Directed by Anne Sewitsky, and Starring Claire Foy, Paul Bettany.
House of Cards (Netflix)
Synopsis: A ruthless Congressman, Francis Underwood, and his ambitious wife Claire, will stop at nothing to conquer everything. This wicked political drama slithers through the back halls of greed, sex, love and corruption in modern D.C.
---
Also Read: Shows Like 'The Crown' To Watch After Season 5
---
The Crown (Netflix)
Synopsis: The British Empire is in decline, the political world is in disarray, and a young woman takes the throne… a new era is dawning. Queen Elizabeth II is a 25-year-old newlywed faced with the daunting prospect of leading the world's most famous monarchy while forging a relationship with legendary Prime Minister Sir Winston Churchill. Golden Globe® winner for Best TV Drama Series, "The Crown," created by Peter Morgan, explores the Queen's private journey behind the public facade with daring frankness.
---
Also Read: Shows Like 'Succession' to Watch While Waiting For Season 4
---
Succession (HBO Max)
Synopsis: Power, politics, money…it's all in the family in this provocative, bitingly funny drama series about a highly dysfunctional dynasty. When aging, uber-wealthy patriarch Logan Roy (Brian Cox), CEO of one of the world's largest media and entertainment conglomerates, decides to retire, each of his four grown children follows a personal agenda that doesn't always sync with those of their siblings–or of their father. After Logan changes his mind about stepping down, he endures the often-childish bickering of his heirs while others in their orbit position themselves for a post-Logan world that seems imminent, though not predestined. Jeremy Strong, Kieran Culkin, Sarah Snook and Alan Ruck co-star as Logan's children; also with Hiam Abbass, Nicholas Braun and Matthew Macfadyen.