What if the legendary Elvis was a Spy? That's the question we are faced with in the new Netflix animated series Agent Elvis in which we see the legendary singer thwarting the Mansion family and many other dangerous foes. Voiced by Matthew McConaughey, we get in the groove of the series which is filled with blood, brilliant songs, and coked-up chimps. While there is no news on Season 2, if you liked Agent Elvis here are some shows you could watch next.
Mike Tyson Mysteries (Tubi)
Synopsis: In Mike Tyson Mysteries, a new half-hour animated adult comedy series from Warner Bros. Animation, Mike Tyson is taking the fight from the boxing ring to the streets … by solving mysteries! The series also features the voices of Norm Macdonald (SNL, Norm), Rachel Ramras (The Looney Tunes Show) and Oscar® winner Jim Rash (Community).
Koala Man (Hulu)
Synopsis: Koala Man follows middle-aged dad Kevin and his titular not-so-secret identity, whose only superpower is a burning passion for following rules and snuffing out petty crime in the town of Dapto. Though it may seem like any other Australian suburb, forces of evil both cosmic and man-made lie in wait to pounce on unsuspecting Daptonians. On a quest to clean up his hometown, and often roping his frustrated family into his adventures, Koala Man stands at the ready. He'll do whatever it takes to defeat villainous masterminds, supernatural horrors, or worse: jerks who don't take their rubbish bins down on the proper days.
Synopsis: Black Dynamite revolves around the everyday lives of a heroic, crime-fighting vigilante of justice and his friends as they engage in a variety of adventures while working to keep their community safe. Plus, Black Dynamite delivers an all-out assault on your action taste buds.
The Venture Bros. (Hulu & HBO Max)
Synopsis: Two all-American teens spend most of their time hopping from one adventure to the next. Along with their caustic and self-centered father, Dr. Venture, the brothers have the uber-spy Brock Samson to protect them. Beset on all sides, the Venture Brothers do all they can just to make it out alive.
---
Also Read: Shows Like 'Archer' To Watch While Waiting For Season 14
---
Archer (Hulu)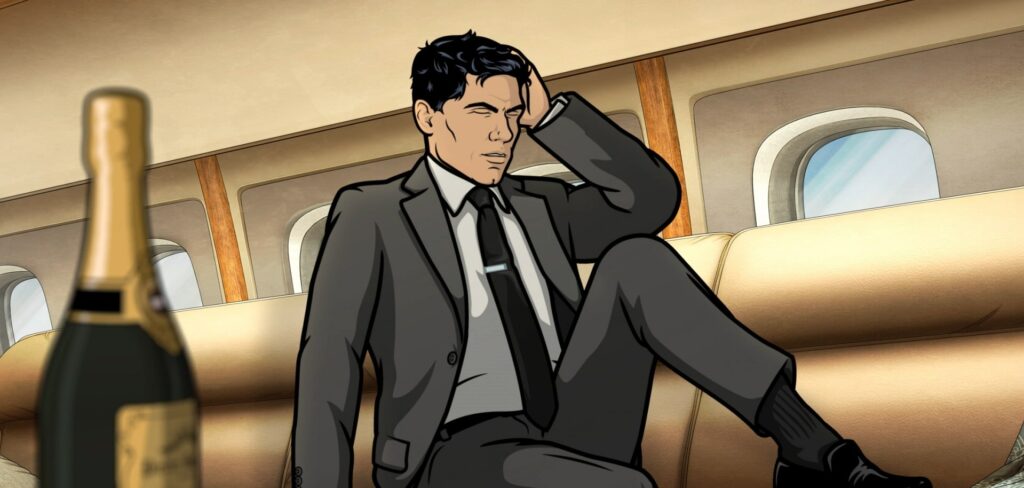 Synopsis: The suave, confident and devastatingly handsome Sterling Archer may be the world's greatest spy, but he still has issues with his friends and colleagues who live to undermine and betray one another. Whether set in 1940s Los Angeles, the jungles of South America or the dangerous islands of the South Pacific, "Archer," this animated comedy spans time and place to navigate Sterling, Lana, Malory, Cheryl/Carol/Charlotte, Cyril, Pam, Ray and Krieger's misguided misadventures that range from attempting to save the world from nuclear disaster to selling illegal narcotics to Colombian cartels.
Q-Force (Netflix)
Synopsis: Steve Maryweather, AKA Agent Mary, was once the Golden Boy of the American Intelligence Agency (AIA), until he came out as gay. Unable to fire him, the Agency sent him off to West Hollywood, to disappear into obscurity. Instead, he assembled a misfit squad of LGBTQ+ geniuses. Joining forces with the expert mechanic Deb, master of drag and disguise Twink, and hacker Stat, together they're Q-Force. But, after a decade of waiting for their first official mission from The AIA, Mary becomes hell-bent on proving himself to the Agency that turned its back on him, and decides to go rogue with Q-Force. After finding their own case, and solving it on their own terms, they get the reluctant approval of The AIA, and are officially upgraded to Active Secret Agents in the field. But, that approval comes with one major caveat– they must put up with a new member of the squad: straight-guy Agent Buck.
---
Also Read: Spy Comedy Shows Like 'Chuck' To Watch If You Are Still Waiting For 'The Chuck Movie'
---
Chuck (HBO Max)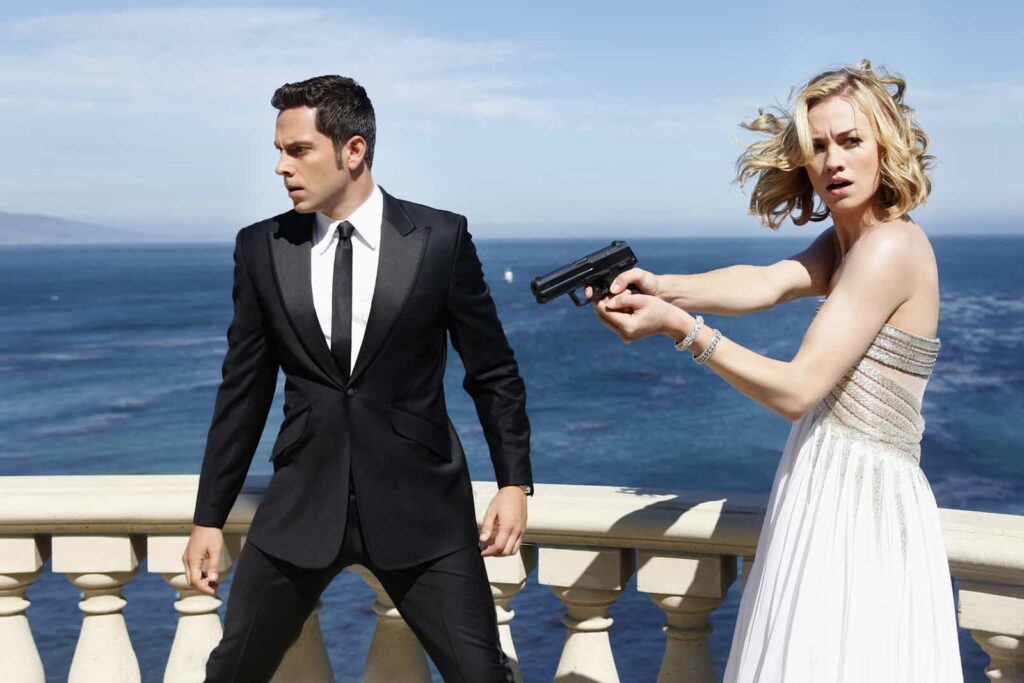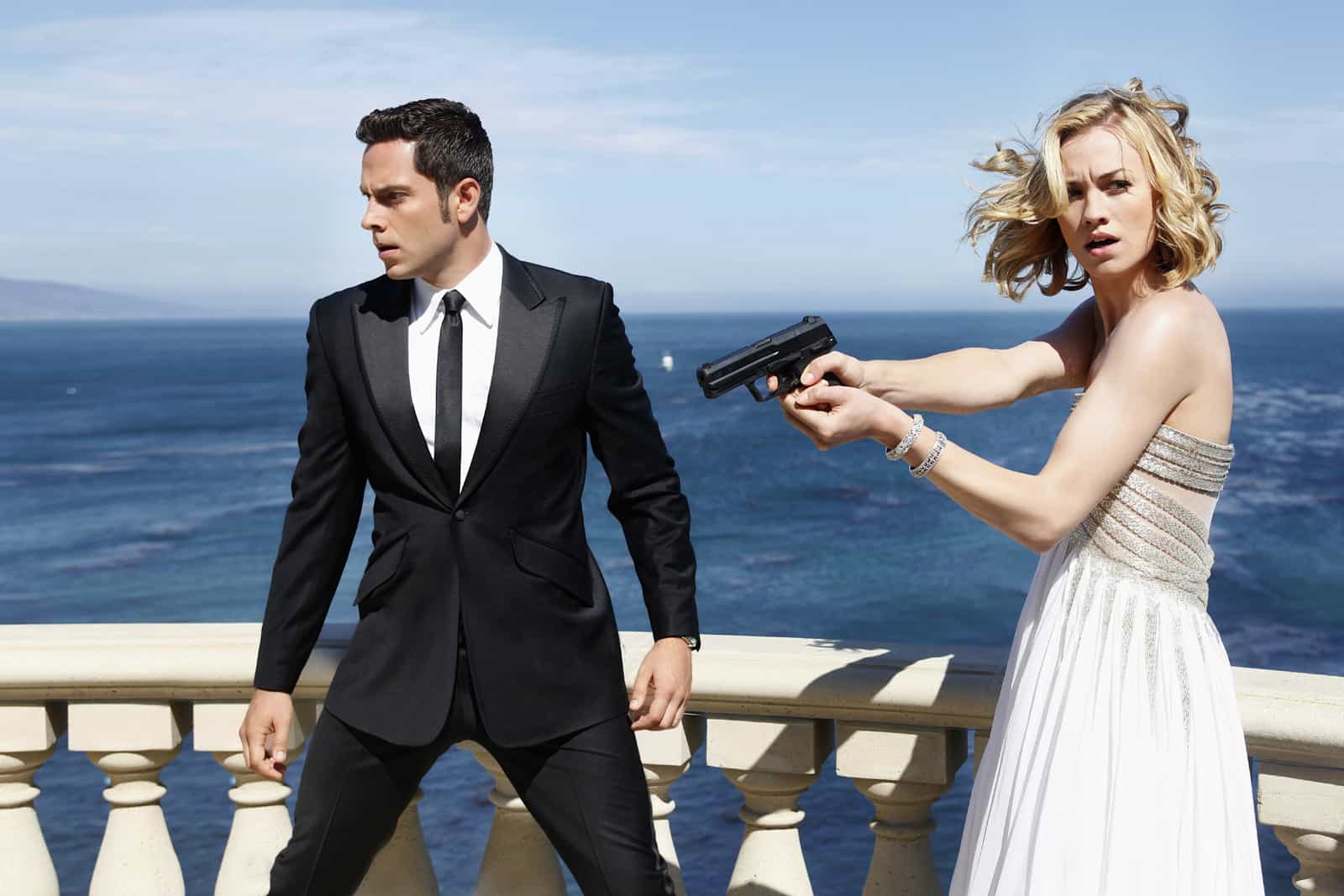 Synopsis: When Chuck Bartowski opens an e-mail subliminally encoded with government secrets, he unwittingly downloads an entire server of sensitive data into his brain. Now, the fate of the world lies in the unlikely hands of a guy who works at a Buy More Electronics store. Instead of fighting computer viruses, he must now confront assassins and international terrorists. With the government's most precious secrets in Chuck's head, Major John Casey of the National Security Agency assumes the responsibility of protecting him. His partner is the CIA's top agent — and Chuck's first date in years — Sarah Walker. They'll try to keep him safe by trading in his pocket protector for a bulletproof vest. Also starring are Joshua Gomez as Morgan Grimes, Chuck's best buddy, and Sarah Lancaster as Chuck's ever-supportive sister, Ellie.