A Murder at the End of the World is a mystery thriller series created by Brit Marling and Zal Batmanglij. The FX series revolves around an amateur Gen Z detective Darby Hart is invited with eight other guests to a retreat at a remote location from a reclusive billionaire. When one of the guests is found dead, Darby must solve the case before the killer takes another life. A Murder at the End of the World stars b in the lead role of Darby Hart, with Marling, Clive Owen, Harris Dickinson, Alice Braga, and Jermaine Fowler starring in supporting roles. So, if you love the FX miniseries here are some similar shows you could watch next.
Synopsis: Sherlock Holmes, an analytical deduction fanatic, is helping the police out with their enquiries for fun, when he runs into potential flatmate Dr John Watson, fresh from serving in the war in Afghanistan and sporting a limp. In spite of Watson's initial scepticism, Holmes' brilliant mind and dangerous lifestyle offer the stimulation he craves, and the two quickly forge an alliance. Sherlock provides the inspired leaps of intellect, while Watson keeps his friend's flights of fancy grounded – it's the perfect partnership. Uplifting, action-packed and highly entertaining, with sparky scripts and unforgettable performances by the two leads, this is Sherlock for a new generation.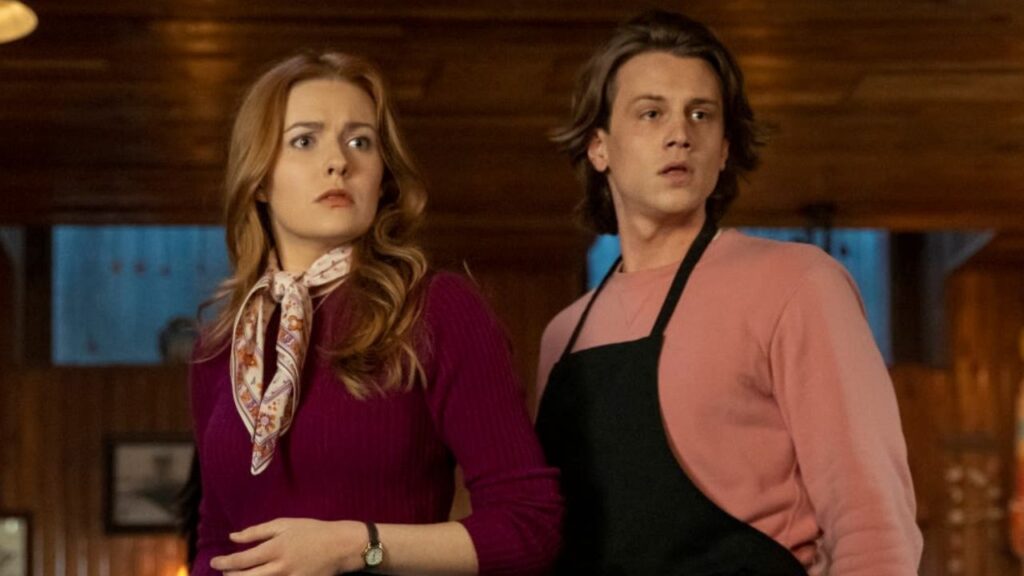 Synopsis: Nancy Drew is a brilliant teenage detective whose sense of self had come from solving mysteries in her hometown of Horseshoe Bay. Devastated by her mother's passing, Nancy swears off crime-solving, but when a socialite is murdered, Nancy finds herself a prime suspect in the crime, along with a group of other teens present at the scene.
Veronica Mars (Hulu)
Synopsis: Spring breakers are getting murdered in Neptune, thereby decimating the seaside town's lifeblood tourist industry. After Mars Investigations is hired by the family of one of the victims to find their son's killer, Veronica is drawn into an epic eight-episode mystery that pits the enclave's wealthy elites, who would rather put an end to the month-long bacchanalia, against a working class that relies on the cash influx that comes with being the West Coast's answer to Daytona Beach.
Synopsis: The Consultant is a twisted, comedic-thriller series that explores the sinister relationship between boss and employee. When a new consultant, Regus Patoff (Christoph Waltz), is hired to improve the business at the App-based gaming company CompWare, employees experience new demands and challenges that put everything into question… including their lives.
The Patient (Hulu)
Synopsis: The Patient is a psychological thriller from the minds of Joel Fields and Joe Weisberg (The Americans) about a therapist, "Alan Strauss" (Steve Carell), who's held prisoner by a patient, "Sam Fortner" (Domhnall Gleeson), who reveals himself to be a serial killer. Sam has an unusual therapeutic demand for Alan: curb his homicidal urges. In order to survive, Alan must unwind Sam's disturbed mind and stop him from killing again… but Sam refuses to address critical topics, like his mother "Candace" (Linda Emond). Alone in captivity, Alan excavates his own past through memories of his old therapist, "Charlie" (David Alan Grier), and grapples with waves of his own repressed troubles – the recent death of his wife, "Beth" (Laura Niemi), and the painful estrangement from his religious son, "Ezra" (Andrew Leeds). Over the course of his imprisonment, Alan uncovers not only how deep Sam's compulsion runs, but also how much work he has to do to repair the rift in his own family. With time running out, Alan fights desperately to stop Sam before Alan becomes complicit in Sam's murders or worse – becomes a target himself.
Synopsis: The Sinner follows a young mother (Jessica Biel) who, when on a day trip with her husband (Christopher Abbott) and son, commits a startling act of violence and, to her horror, has no idea why. The event launches an inverted and utterly surprising crime thriller whose driving force is not the "who" or the "what"—but the "why." When an investigator (Bill Pullman) finds himself obsessed with uncovering the woman's buried motive, together they travel a harrowing journey into the depths of her psyche and the violent secrets hidden in her past.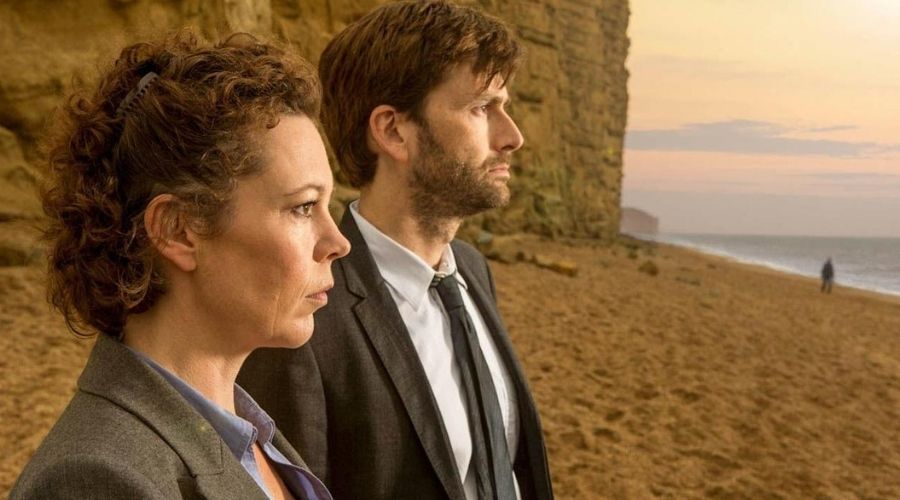 Synopsis: Critically acclaimed, BAFTA award-winning drama Broadchurch explores what happens to a small community when it suddenly becomes the focus of a police investigation, following the tragic and mysterious death of an eleven year- old boy. Police officers DI Alec Hardy (David Tennant) and DS Ellie Miller (Olivia Colman) were called in to investigate the case, and found that the killer was closer to home than they could ever have imagined.
Synopsis: Based on the Danish series Forbrydelsen, THE KILLING follows various murder investigations led by homicide detectives "Sarah Linden" (Mireille Enos) and "Stephen Holder" (Joel Kinnaman). Seasons one and two chronicled the "Rosie Larsen case," with Linden and Holder investigating the murder of a teenage girl. Picking up one year after the close of that investigation, season three followed the detectives on their search for a runaway girl, leading them to discover a gruesome string of murders that connected to a previous investigation by Linden.
Synopsis: Surrounded by the savage beauty of the Arctic Circle, there had never been a violent crime in the small town of Fortitude, until a murder touched everyone in this close-knit community. After that, Fortitude will never be the same again.
Synopsis: On a moral crusade, with only his convictions for company, John Luther (Idris Elba) is a deeply troubled man, a philosophical cop possessed by the insoluble problem of evil and justice in a Godless world, who gets pulled to the very edge of temptation.
Synopsis: Kate Winslet stars in this limited series as a small-town Pennsylvania detective who investigates a local murder as her own life crumbles around her. Also with Julianne Nicholson, Jean Smart, Angourie Rice, Evan Peters, Cailee Spaeny, David Denman, John Douglas Thompson, Patrick Murney, Ben Miles, James McArdle, Sosie Bacon, Joe Tippett and Neal Huff.
Synopsis: Touch darkness and darkness touches you. From creator/executive producer Nic Pizzolato comes this searing crime drama series that follows troubled cops and the intense investigations that drive them to the edge. Each season features a star-studded new cast involved in cases that will have you on the edge of your seat. In Season 1, it was Matthew McConaughey and Woody Harrelson as two polar opposite cops on the hunt for a serial killer in Louisiana. In Season 2, a bizarre murder case brings together three law-enforcement officers (Colin Farrell, Rachel McAdams, Taylor Kitsch) and a career criminal (Vince Vaughn). Season 3 of the hit series stars Mahershala Ali as a retired detective who has been tormented for 35 years by a case involving the disappearance of a 12-year-old boy and his 10-year-old sister.
Synopsis: A powerful and haunting mystery from Academy Award® winning writer/director Jane Campion. While visiting her dying mother, Detective Robin Griffin begins investigating the disappearance of Tui Mitcham, the twelve-year-old pregnant daughter of the local drug patriarch. As Robin finds out more about Tui, her world starts to unravel uncovering difficult secrets from her past.