Peacock's latest true crime drama A Friend of the Family is a brilliant drama that deals with its topic with a great deal of sensitivity. Based on the harrowing true story of the Broberg family and their charismatic but villainess friend who kidnapped their daughter multiple times by using his charm and sophisticated tactics. He exploited the family's vulnerabilities and turned their daughter against her own family. So, if you liked the Peacock series here are some more shows like A Friend of the Family for you to watch.
---
Also Read: Shows Like 'Under the Banner of Heaven' To Watch If You Loved the Series
---
Under the Banner of Heaven
Synopsis: FX's Under the Banner of Heaven, the original limited series inspired by the true crime bestseller by Jon Krakauer, follows the events that led to the 1984 murder of Brenda Wright Lafferty (Daisy Edgar-Jones) and her baby daughter in a suburb in the Salt Lake Valley, Utah. As Detective Jeb Pyre (Andrew Garfield) investigates events which transpired within the Lafferty family, he uncovers buried truths about the origins of the LDS religion and the violent consequences of unyielding faith. What Pyre, a devout Mormon, unearths leads him to question his own faith.
The Act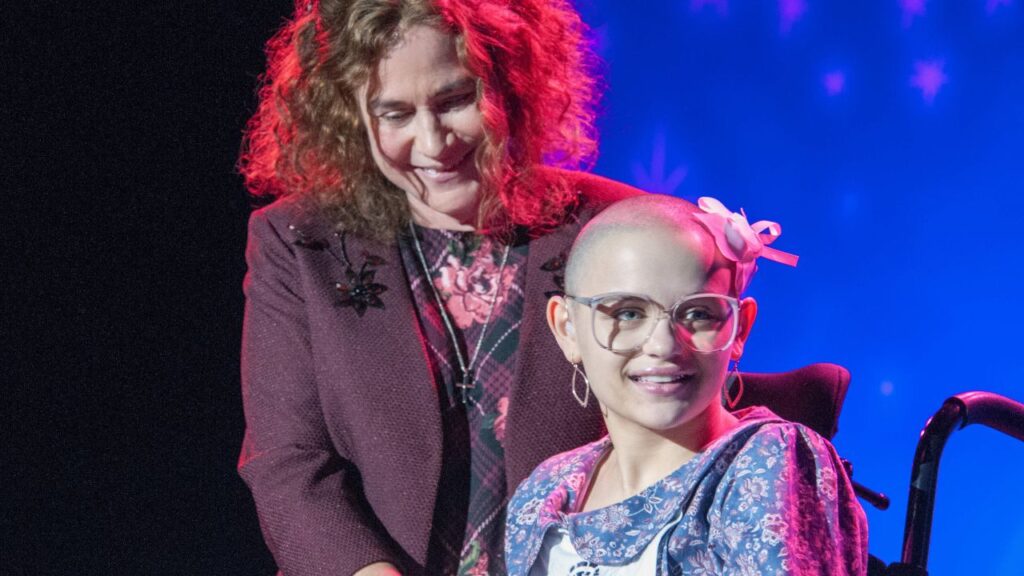 Synopsis: The Act is series that tells startling, stranger-than-fiction true crime stories. The series follows Gypsy Blanchard (Joey King), a girl trying to escape the toxic relationship she has with her overprotective mother, Dee Dee (Patricia Arquette). Her quest for independence opens a Pandora's box of secrets, one that ultimately leads to murder. The series stars Patricia Arquette (Dee Dee Blanchard), Joey King (Gypsy Blanchard), Chloë Sevigny (Mel), AnnaSophia Robb (Lacey) and Calum Worthy (Nick).
Candy
Synopsis: Candy Montgomery is a 1980 housewife and mother who did everything right—good husband, two kids, nice house, even the careful planning and execution of transgressions—but when the pressure of conformity builds within her, her actions scream for just a bit of freedom. With deadly results. The series stars Jessica Biel, Timothy Simons, Melanie Lynskey, Pablo Schreiber, and Raúl Esparza.
Unbelievable
Synopsis: When teenager Marie Adler (Kaitlyn Dever) files a police report claiming she's been sexually assaulted by an intruder in her home, the investigating detectives, as well as the people closest to her, come to doubt the truth of her story. Meanwhile, hundreds of miles away, detectives Grace Rasmussen and Karen Duvall (Emmy winners Toni Collette and Merritt Wever) meet while investigating an eerily similar pair of intruder rapes and partner to catch a potential serial rapist. Inspired by the real events in The Marshall Project and ProPublica Pulitzer Prize-winning article, "An Unbelievable Story of Rape," written by T. Christian Miller and Ken Armstrong, and the This American Life radio episode, "Anatomy of Doubt", with episodes directed by Oscar nominees Susannah Grant and Lisa Cholodenko, "Unbelievable" is a story of unspeakable trauma, unwavering tenacity, and astounding resilience.
---
Also Read: Shows Like 'Sharp Objects' To Watch If You Miss the Series
---
Sharp Objects
Synopsis: For Camille Preaker, it's a dark path down memory lane. Based on the bestselling novel by Gillian Flynn ("Gone Girl") and directed by Emmy(R) winner Jean-Marc Vallee (HBO's "Big Little Lies"), this thrilling limited series stars five-time Oscar(R) nominee Amy Adams as a city journalist with a history of psychiatric issues who returns to her rural hometown to cover the apparent murders of two preteen girls. Trying to put together a psychological puzzle from her past, Camille finds herself clashing with her overbearing mother, Adora (Patricia Clarkson), falling back into a dangerous series of self-destructive habits, and identifying with the young murder victims a bit too closely. The supporting cast includes Chris Messina, Eliza Scanlen, Elizabeth Perkins, Matt Craven and Miguel Sandoval.
The Girl From Plainville
Synopsis: The Girl From Plainville is inspired by the true story of Michelle Carter's unprecedented "texting-suicide" case. Based on the Esquire article of the same name by Jesse Barron, the limited series explores Carter's relationship with Conrad Roy III and the events that led to his death and, later, her conviction of involuntary manslaughter.
Dr. Death
Synopsis: Based on Wondery's hit podcast, DR. DEATH is inspired by the terrifying true story of Dr. Christopher Duntsch (Joshua Jackson), a rising star in the Dallas medical community. Young, charismatic and ostensibly brilliant, Dr. Duntsch was building a flourishing neurosurgery practice when everything suddenly changed. Patients entered his operating room for complex but routine spinal surgeries and left permanently maimed or dead. As victims piled up, two fellow physicians, neurosurgeon Robert Henderson (Alec Baldwin) and vascular surgeon Randall Kirby (Christian Slater), as well as Dallas prosecutor Michelle Shughart (AnnaSophia Robb), set out to stop him. DR. DEATH explores the twisted mind of Dr. Duntsch and the failures of the system designed to protect the most defenseless among us.
I Am The Night
Synopsis: From executive producer Patty Jenkins (Wonder Woman), I Am the Night tells the incredible story of Fauna Hodel (India Eisley) who was given away at birth. As Fauna begins to investigate the secrets to her past, she follows a sinister trail that swirls ever closer to an infamous Hollywood gynecologist, Dr. George Hodel (Jefferson Mays), a man involved in the darkest Hollywood debauchery. Chris Pine plays Jay Singletary, a former Marine-turned-hack-reporter/paparazzo.
---
Also Read: Shows Like 'The Watcher' To Watch If You Liked the Netflix Series
---
The Watcher
Synopsis: Dean (Bobby Cannavale) and Nora Brannock (Naomi Watts) just purchased their dream home in the idyllic suburb of Westfield, New Jersey, but after putting all of their savings into closing the deal they soon realize the neighborhood is less than welcoming. There's a kooky older woman named Pearl (Mia Farrow) and her brother Jasper (Terry Kinney), who sneaks into the Brannock's house and hides in their dumbwaiter. There's Karen (Jennifer Coolidge), the realtor and an old acquaintance of Nora's, who makes them feel like they don't really belong, and nosy neighbors Mitch (Richard Kind) and Mo (Margo Martindale), who don't seem to understand property lines. Their icy welcome quickly turns into a full-blown living hell when ominous letters from someone calling themself "The Watcher" start arriving, terrorizing the Brannocks to their breaking point as the neighborhood's sinister secrets come spilling out. Based on the true story of the infamous "Watcher" house in New Jersey.
Safe
Synopsis: Tom's wife died a year ago and he's bringing up his two daughters, living in a beautiful gated community, with close friends nearby and a new relationship starting. But when his eldest daughter disappears in mysterious circumstances he realises that in fact he knows nothing about the people closest to him – dark secrets about the people he loves and the place where he lives. Partners, children, lovers, parents, and friends – does anyone really know the people they love? And how well do people know Tom? As the story opens, Tom, a paediatric surgeon and single father to two teenage daughters, is still reeling from the death of his beloved wife. Now he's in over his head trying to juggle his new life – raising two daughters and dealing with his grief over Rachel's death. Because, as we come to understand, the guilt Tom feels is rooted in moral complexity – a mystery from the night of his wife's death that will be revealed. Ultimately, we will learn the truth about how Tom's wife died. We will learn the reason for Tom's guilt from that night. We will learn that Jenny has a secret from that night – something that set her down a dark path of discovery that now threatens to blow families and a community apart. In the final reckoning there will be redemption.