The new brilliant series from the creators of "Dark" finally came out on Netflix. The mystery thriller series 1899 features multiple mysteries, symbols and artifacts, important dates, and above all gloomy cinematography. While the series does look like "Dark" in some ways its story seems to be completely different and fresh. The fans of the sci-fi series "Dark" will certainly not be disappointed. But with Netflix, many fans were disappointed as the streamer canceled the series just after its initial season. So, if you miss the series here are some shows you could watch next.
---
Also Read: Mind-Bending Shows Like 'Dark' To Watch If You Miss the Series
---
Dark (Netflix)
Synopsis: Dark is set in a German town in present day where the disappearance of two young children exposes the double lives and fractured relationships among four families. In ten, hour-long episodes, the story takes on a supernatural twist that ties back to the same town in 1986. The series is created by award-winning showrunners Baran bo Odar and Jantje Friese, who previously received critical acclaim for their movie Who am I (2014).
The Terror (Hulu)
Synopsis: Haunting, suspenseful and based on true events, The Terror centers on a perilous Arctic voyage by the British Royal Navy. It's an extreme tale of survival in wholly unforgiving landscape – with the crew's fears exacerbated by an unknown threat.
The Third Day (HBO Max)
Synopsis: Told over six episodes and in two distinct halves, this thriller is set on Osea, a mysterious island off the British coast. "Summer" centers on Sam (Jude Law), a man drawn to Osea whose residents are set on preserving their traditions at any cost. "Winter" follows Helen (Naomie Harris), a strong-willed outsider whose arrival precipitates a battle to decide its fate.
---
Also Read: Shows Like 'Dracula' To Watch If You Miss the Series
---
Dracula (Netflix)
Synopsis: From the makers of Sherlock, a brand new series inspired by Bram Stoker's classic novel. In Transylvania in 1897, the blood-drinking Count is drawing his plans against Victorian London. And be warned, the dead travel fast.
---
Also Read: Shows Like 'Penny Dreadful' To Watch If You Miss the Series
---
Synopsis: Some of literature's most terrifying characters, including Dr. Frankenstein and his monster, Dorian Gray, and iconic figures from the novel Dracula are lurking in the darkest corners of Victorian London. They are joined by a core of original characters in a complex, frightening new narrative. Penny Dreadful is a psychological thriller filled with dark mystery and suspense, where personal demons from the past can be stronger than vampires, evil spirits and immortal beasts.
---
Also Read: Shows Like 'Yellowjackets' To Watch After Season Finale
---
Yellowjackets (Pluto TV & Paramount+)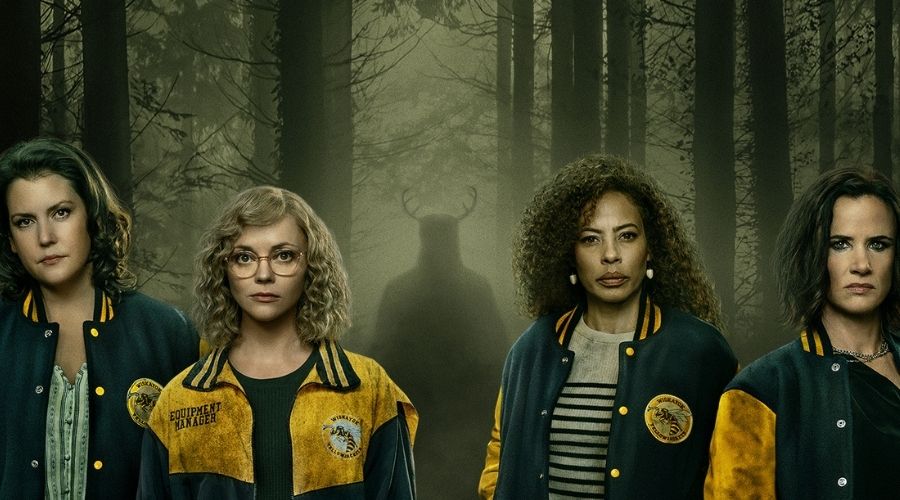 Synopsis: Part survival epic, part psychological horror and part coming-of-age drama, this is the story of a team of wildly talented high school girls' soccer players who survive a plane crash deep in the remote northern wilderness. The series chronicles their descent from a complicated but thriving team to savage clans, while also tracking the lives they've attempted to piece back together 25 years later. What began in the wilderness is far from over. Starring Melanie Lynskey, Tawny Cypress, with Christina Ricci and Juliette Lewis.
---
Also Read: Dark Supernatural Shows Like 'Midnight Mass' You Should Watch
---
Midnight Mass (Netflix)
Synopsis: From The Haunting of Hill House creator Mike Flanagan, Midnight Mass tells the tale of a small, isolated island community whose existing divisions are amplified by the return of a disgraced young man (Zach Gilford) and the arrival of a charismatic priest (Hamish Linklater). When Father Paul's appearance on Crockett Island coincides with unexplained and seemingly miraculous events, a renewed religious fervor takes hold of the community – but do these miracles come at a price?
---
Also Read: Horror Shows Like 'The Haunting of Hill House' To Watch If You Miss the Series
---
The Haunting of the Hill House (Netflix)
Synopsis: The Haunting of Hill House is a modern reimagining of Shirley Jackson's legendary novel of the same name, about five siblings who grew up in the most famous hauntedhouse in America. Now adults, they're reunited by the suicide of their youngest sister, which forces them to finally confront the ghosts of their own pasts… some which lurk in their minds… and some which may really be lurking in the shadows of the iconic Hill House.
---
Also Read: Shows Like 'Stranger Things' To Watch After Season 4
---
Stranger Things (Netflix)
Synopsis: A love letter to the supernatural classics of the 80's, Stranger Things is the story of a young boy who vanishes into thin air. As friends, family and local police search for answers, they are drawn into an extraordinary mystery involving top-secret government experiments, terrifying supernatural forces and one very strange little girl.
---
Also Read: Best Shows Like 'The OA' to Watch If You Miss the Series
---
The OA (Netflix)
Synopsis: From Brit Marling and Zal Batmanglij, the visionary filmmakers behind Sound of My Voice and The East, comes a powerful, mind-bending tale about identity, human connection and the borders between life and death. The Netflix original series The OA is an odyssey in eight chapters produced in partnership with Plan B Entertainment, Netflix and Anonymous Content. The groundbreaking series offers audiences a singular experience that upends notions about what long-format stories can be.
---
Also Read: Shows Like 'Lost' To Watch If You Miss the Series
---
Synopsis: Lost explores the destiny of the passengers of Oceanic Flight 815 who crashed on an island. The survivors not only have to rely on each other, but also cope with the secrets the mysterious island holds. Some become friends, others enemies and some stories remain to be told. There's much more than meets the eye, as it becomes apparent that everyone is somehow connected and that everyone has a purpose.