Every month we get a host of new TV shows both on TV and streaming services, and every month we are here to suggest some of the best most talked about shows that will be airing in the upcoming so you can easily choose which show would you like to see and where it will be available. So, here are the best 10 TV shows coming on TV in April 2021. Click Here For TV Shows Coming to Streaming.
A Black Lady Sketch Show Season 3 (HBO)
Premiering on: April 8
Synopsis: Comedian/actor/writer Robin Thede created and stars in this half-hour sketch comedy series featuring a core cast of four women–Thede, Quinta Brunson, Ashley Nicole Black and Gabrielle Dennis–as they portray an array of dynamic and varied characters, as well as hyper-versions of themselves in interstitials featuring four friends stuck in a house after an apocalypse.
61st Street (AMC)
Premiering on: April 10
Synopsis: This compelling drama series follows Moses Johnson (Cole), a promising, Black high school athlete, who is swept up into the infamously corrupt Chicago criminal justice system. Taken by the police as a supposed gang member, he finds himself in the eye of the storm as police and prosecutors seek revenge for the death of an officer during a drug bust gone wrong. Timely and provocative, 61st Street is set against the systemic abuse happening in some of America's most vulnerable communities.
The First Lady (Showtime)
Premiering on: April 17
Synopsis: A revelatory reframing of American leadership through the lens of the First Ladies. Starring Viola Davis as Michelle Obama, Michelle Pfeiffer as Betty Ford and Gillian Anderson as Eleanor Roosevelt, this series delves deep into the Ladies' personal and political lives. Exploring everything from their journeys to Washington, family life, and world-changing political contributions, the impact of the White House's women is no longer hidden from view.
Also Read: 7 Biopic Shows to Watch If You Like 'Pam & Tommy'
Better Call Saul Season 6 (AMC)
Premiering on: April 18
Synopsis: Better Call Saul's final season concludes the complicated journey and transformation of its compromised hero, Jimmy McGill (Bob Odenkirk), into criminal lawyer Saul Goodman. From the cartel to the courthouse, from Albuquerque to Omaha, season six tracks Jimmy, Saul and Gene as well as Jimmy's complex relationship with Kim (Rhea Seehorn), who is in the midst of her own existential crisis. Meanwhile, Mike (Jonathan Banks), Gus (Giancarlo Esposito), Nacho (Michael Mando) and Lalo (Tony Dalton) are locked into a game of cat and mouse with mortal stakes.
Gaslit (STARZ)
Premiering on: April 24
Synopsis: Gaslit is a modern take on Watergate that focuses on the untold stories and forgotten characters of the scandal – from Nixon's bumbling and opportunistic subordinates to the deranged zealots aiding and abetting their crimes to the tragic whistleblowers who would eventually bring the whole rotten enterprise crashing down. The story will center on Martha Mitchell, played by Julia Roberts. A big personality with an even bigger mouth. Martha is a celebrity Arkansan socialite and wife to Nixon's loyal Attorney General, John Mitchell, played by Sean Penn. Despite her party affiliation, she's the first person to publicly sound the alarm on Nixon's involvement in Watergate, causing both the Presidency and her personal life to unravel. As Attorney General, John Mitchell is Nixon's most trusted advisor and best friend. Temperamental, foul-mouthed and ruthless – yet hopelessly in love with his famously outspoken wife – he'll be forced to choose between Martha and the President.
Barry Season 3 (HBO)
Premiering on: April 24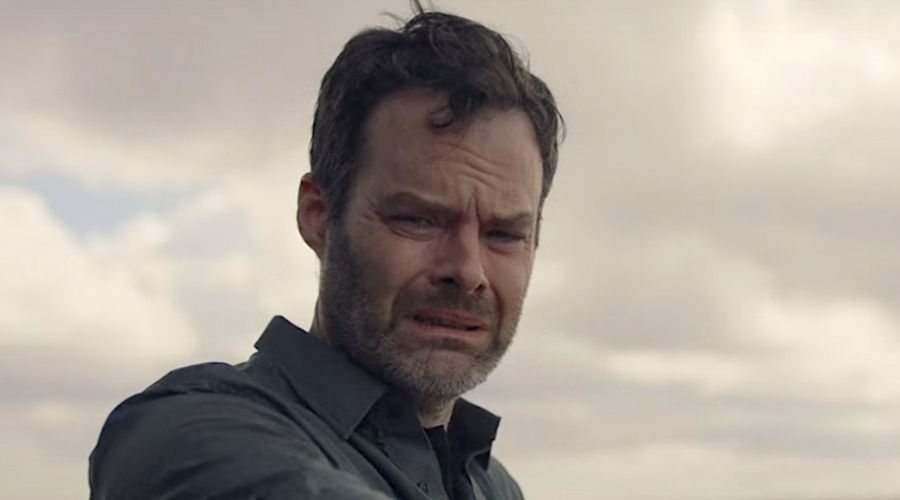 Synopsis: Desperate to leave his violent past behind in favor of his newfound passion, Barry (Hader) is attempting to untangle himself from the world of contract killing and fully immerse himself in acting. But getting out is messy. While Barry has eliminated many of the external factors that pushed him towards violence, he soon discovers they weren't the only forces at play. What is it about his own psyche that led him to become a killer in the first place? Season three finds Barry and the other characters trying to make the right choice.
The Man Who Fell to Earth (Showtime)
Premiering on: April 24
Synopsis: An alien (Chiwetel Ejiofor) crashes deep into the oilfields of New Mexico with a mission: he must find the brilliant scientist Justin Falls (Naomie Harris), the one woman on earth who can help save his species. Even as he struggles to adapt to our world and to become more "human," her faith in humanity couldn't be lower. An unlikely duo, together they discover that in order to save his world, they must first save ours. An inspired continuation of the novel by Walter Tevis and the iconic 1976 film starring David Bowie.
The Baby (HBO)
Premiering on: April 24
Synopsis: When 38-year-old Natasha is unexpectedly landed with a baby, her life of doing what she wants, when she wants, dramatically implodes. Controlling, manipulative and with violent powers, the baby twists Natasha's life into a horror show. Where does it come from? What does it want? And what lengths will Natasha have to go to in order to get her life back? She doesn't want a baby. The baby wants her.
Gentleman Jack Season 2 (HBO)
Premiering on: April 25
Synopsis: Set in the changing world of 1832 England at the start of the industrial revolution, Gentleman Jack tells the remarkable and true story of Anne Lister. The charismatically stubborn landowner is determined to transform the fate of her faded ancestral home, Shibden Hall, by reopening her coal mines and marrying well, though she has no intention of marrying a man. The series examines Anne's relationships with her family, servants, tenants, industrial rivals; and most importantly, with her would-be-wife, the wealthy heiress Ann Walker.
Also Read: 13 Best Shows Based on True Crimes (Ranked)
We Own This City (HBO)
Premiering on: April 25
Synopsis: Executive produced by George Pelecanos (The Deuce) and David Simon (The Wire) — and based on the book by Baltimore Sun reporter Justin Fenton — We Own This City is a six-hour, limited series chronicling the rise and fall of the Baltimore Police Department's Gun Trace Task Force. It examines the corruption and moral collapse that befell an American city in which the policies of drug prohibition and mass arrest were championed at the expense of actual police work. The cast includes Jon Bernthal (The Walking Dead, Show Me a Hero), Josh Charles (The Good Wife, In Treatment), Wunmi Mosaku (Lovecraft Country), and Jamie Hector (BOSCH, The Wire), among many others. See the full cast here.