Dysfunctional families have always been a well of entertainment. It doesn't matter if it's scripted like Succession or a reality series like Keeping Up With the Kardashians, messed up families always seem to bring the audience together for drama. As Succession comes to its end, we at CinemaBlind decided to make a list of shows about messed families that you could watch after the Roy family says their final goodbye.
---
Also Read: Shows Like 'Shameless' To Watch If You Miss the Series
---
Shameless (Netflix & Paramount+)
Synopsis: Oscar®-nominated William H. Macy and Emmy Rossum star in this fiercely engaging and fearlessly twisted series. Chicagoan Frank Gallagher is the proud single dad of six smart, industrious, independent kids, who without him would be…perhaps better off. When Frank's not at the bar spending what little money they have, he's passed out on the floor. But the kids have found ways to grow up in spite of him. They may not be like any family you know, but they make no apologies for being exactly who they are.
---
Also Read: Shows Like 'Arrested Development' To Watch If You Miss the Series
---
Arrested Development (Netflix & Hulu)
Synopsis: Holding the Bluths together just barely is son Michael Bluth (Jason Bateman), the only normal guy in a family that's chock full of nuts. Hardworking and sensible, Michael's certain he's going to be given control of his family's Enron-style corporation upon the retirement of his father (Jeffrey Tambor). The fact that he's passed over instead for his mother (Jessica Walter) is only a blip when compared to his father's immediate arrest for dubious accounting practices, and the resulting freeze on the family's previously limitless wealth. Bereft of money, and even less family love, the Bluths have to band together in their moment of need–not easy when everyone's looking out for number 1. In addition to his scabrous parents, Michael has to contend with his lothario older brother (Will Arnett), his basically useless younger brother (Tony Hale), his greedy twin sister (Portia DeRossi), and her sexually ambiguous husband (David Cross). Michael's only comrade in sanity is his son George Michael (Michael Cera), but then again, the teenage boy harbors a secret crush on his cousin (Alia Shawkat).
---
Also Read: Great Shows Like 'Six Feet Under' To Watch If You Miss the Series
---
Six Feet Under (Max)
Synopsis: Family is complicated — especially when you own (and live in) a funeral home with them. Experience the highs and lows of life and death with the Fisher family in this darkly comic drama from Oscar winner Alan Ball.
---
Also Read: Shows Like 'Yellowstone' To Watch While Waiting For Season 5 Part 2
---
Synopsis: "Yellowstone" chronicles the Dutton family, led by John Dutton, who controls the largest contiguous cattle ranch in the United States. Amid shifting alliances, unsolved murders, open wounds, and hard-earned respect – the ranch is in constant conflict with those it borders – an expanding town, an Indian reservation, and America's first national park.
---
Also Read: Thrilling Shows Like 'Kin' To Watch After Season 2
---
Synopsis: New Irish Crime Drama Series, where a boy is killed and his family embarks on a gangland war with an international cartel – a war that is impossible to win. But the Kinsellas have something the cartel does not: the unbreakable bonds of blood and family.
---
Also Read: Shows Like 'Succession' to Watch While Waiting For Season 4
---
Succession (Max)
Synopsis: Power, politics, money…it's all in the family in this provocative, bitingly funny drama series about a highly dysfunctional dynasty. When aging, uber-wealthy patriarch Logan Roy (Brian Cox), CEO of one of the world's largest media and entertainment conglomerates, decides to retire, each of his four grown children follows a personal agenda that doesn't always sync with those of their siblings–or of their father. After Logan changes his mind about stepping down, he endures the often-childish bickering of his heirs while others in their orbit position themselves for a post-Logan world that seems imminent, though not predestined. Jeremy Strong, Kieran Culkin, Sarah Snook and Alan Ruck co-star as Logan's children; also with Hiam Abbass, Nicholas Braun and Matthew Macfadyen.
---
Also Read: Thrilling Shows Like 'Bates Motel' To Watch If You Miss the Series
---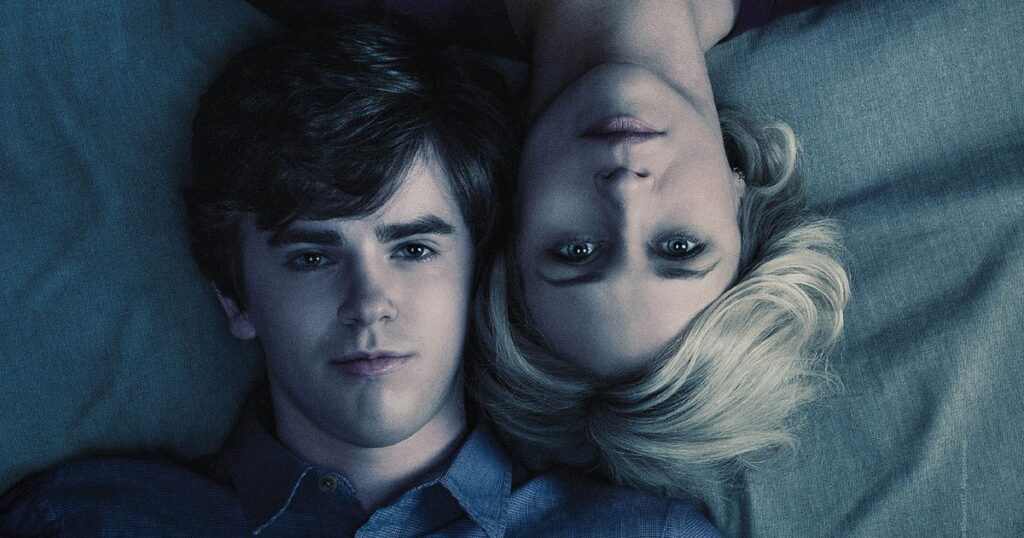 Synopsis: From Executive Producers Carlton Cuse (Lost) and Kerry Ehrin (Friday Night Lights and Parenthood), Bates Motel delves into the sadistic and twisted relationship between serial killer-to-be, Norman Bates, and his mother Norma. A prelude to the classic horror film Psycho, the series takes a contemporary glimpse into Norman's formative years and reveals how he became one of the most infamous murderer.
---
Also Read: Shows Like 'Everybody Loves Raymond' To Watch If You Miss the Series
---
Synopsis: Everybody Loves Raymond, a comedy about Ray Barone, a successful sports writer and family man whose parents and brother happen to live across the street. Mom Marie loves to meddle in Ray's life, while older brother Robert resents his success, and Dad Frank just makes snide comments and raids the refrigerator. Nevertheless, Ray manages to keep an easygoing outlook and a sense of humor, leaving the hard issues to his more practical wife, Debra.
---
Also Read: Shows Like 'Ozark' To Watch If You Already Miss the Series
---
Ozark (Netflix)
Synopsis: Ozark is a thrilling drama set in the present-day and follows the Byrde family's journey from their normal, suburban Chicago life to their dangerous criminal enterprise in the Ozarks, Missouri. The series explores capitalism, family dynamics, and survival through the eyes of (anything but) ordinary Americans.
---
Also Read: Epic Shows Like 'House of the Dragon' To Watch While Waiting For Season 2
---
House of the Dragon (Max)
Synopsis: The reign of House Targaryen begins: House of the Dragon, the prequel to Game of Thrones, is here. Based on George R.R. Martin's "Fire & Blood," the series, which is set 200 years before the events of Game of Thrones, tells the story of House Targaryen.