Prime Video is home to many popular movies and TV shows, so it is hard to find or guess the shows you want to binge-watch because there are many shows that are impossible to binge on because of their length, so we are here with a list of the short shows on Prime Video you should binge right now.
Goliath (2016 – 2021)
Synopsis: Once a powerful lawyer, Billy McBride is now burned out and washed up, spending more time in a bar than a courtroom. However, when the legal system is rigged for the rich and powerful, Billy's dogged pursuit of justice compels him to uncover the truth, at any cost.
Hanna (2019 – 2021)
Synopsis: Raised in total seclusion in the remote woods of Eastern Europe, 15-year-old Hanna (Esmé Creed-Miles) has spent her entire young life training to fight those who hunt her and her mercenary father, Erik Heller (Joel Kinnaman). Her survivalist skills are finally tested when she and Erik are separated upon their discovery by a rogue CIA operative, Marissa Wiegler (Mireille Enos) and her team of agents. Hanna has no choice but to embark on a perilous journey alone across Europe as she seeks to reunite with her father and evade – and ultimately take down – the dangerous agents who target them. Hanna's isolated upbringing leads her to face particularly daunting physical and emotional challenges along the way, as she navigates an ever-deepening conspiracy – one that could be the undoing of both her and her father. Based on Joe Wright's acclaimed 2011 film, Hanna's eight-episode first season was written by David Farr (The Night Manager), who co-wrote the original feature.
The Boys (2019 – Present)
Synopsis: The Boys is an irreverent take on what happens when superheroes, who are as popular as celebrities, as influential as politicians and as revered as Gods, abuse their superpowers rather than use them for good. It's the powerless against the super powerful as The Boys embark on a heroic quest to expose the truth about "The Seven", and their formidable Vought backing.
---
---
Humans (2015 – 2018)
Synopsis: Set in a parallel present, the series explores what happens when the line between human and machine becomes blurred. And as the emerging form of intelligent life – the synths – and an established one – humanity – fight for their places in the world, a thrilling multi-stranded narrative evolves which to asks a question with earth-shattering implications: who has the right to determine what it means to be alive? Featuring a top-class cast including Katherine Parkinson, Tom Goodman- Hill, Colin Morgan, Gemma Chan, Ivanno Jeremiah, Emily Berrington, Ruth Bradley and Neil Maskell, Humans is a riveting look at a question that gets just a little less hypothetical every day.
Counterpart (2017 – 2019)
Synopsis: Counterpart is about a mysterious world hidden beneath the surface of our everyday existence. Howard Silk (J.K. Simmons) is a lowly cog in the bureaucratic machinery of a Berlin-based United Nations spy agency. When Howard discovers that his organization safeguards the secret of a crossing into a parallel dimension, he is thrust into a shadow world of intrigue, danger, and double cross… where the only man he can trust is his near-identical counterpart from this parallel world. The show explores themes of identity, fate and lost love, posing the eternal question, "what if our lives could have been different?"
Fleabag (2016 – 2019)
Synopsis: Fleabag is a hilarious and poignant window into the mind of a dry-witted, sexual, angry, grief-riddled woman, as she hurls herself at modern living in London. Award-winning playwright Phoebe Waller-Bridge writes and stars as Fleabag, an unfiltered woman trying to heal, while rejecting anyone who tries to help her and keeping up her bravado all along. Unfettered, unfiltered, and based on the play that won the Fringe First Award at Edinburgh, Fleabag is the thoroughly disarming confessional of a woman so totally detached, she's utterly lost.
---
---
The Wilds (2020 – Present)
Synopsis: Part survival drama, part dystopic slumber party, The Wilds follows a group of teen girls from different backgrounds who must fight for survival after a plane crash strands them on a deserted island. The castaways both clash and bond as they learn more about each other, the secrets they keep, and the traumas they've all endured. There's just one twist to this thrilling drama…these girls did not end up on this island by accident.
Homecoming (2018 – Present)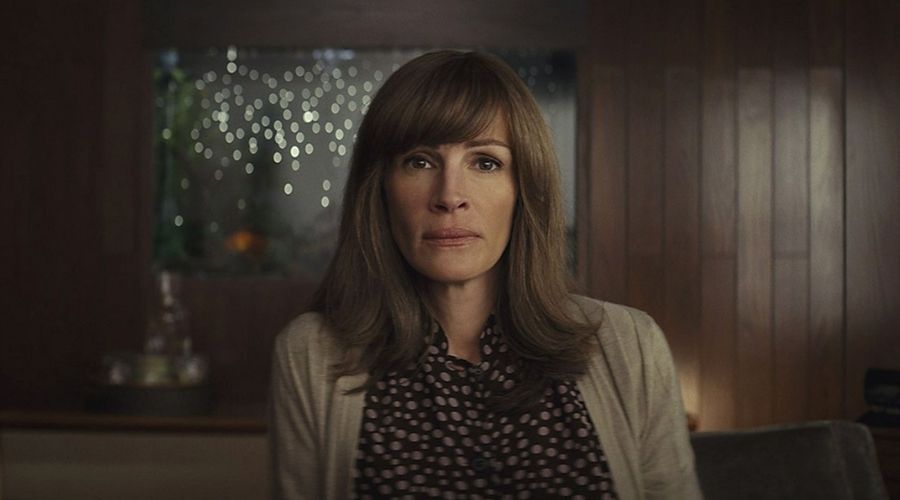 Synopsis: Good intentions. Erratic bosses. Mounting paranoia. Unforeseen consequences spiraling out of control. Heidi (Julia Roberts) works at Homecoming, a facility helping soldiers transition to civilian life. Years later she has started a new life, when the Department of Defense questions why she left Homecoming. Heidi realizes there's a whole other story behind the one she's been telling herself.
Invincible (2021 – Present)
Synopsis: From The Walking Dead creator Robert Kirkman, and based on the Skybound/Image comic of the same name by Kirkman, Cory Walker, and Ryan Ottley, Invincible is an hour-long, adult animated superhero show that revolves around seventeen-year-old Mark Grayson (Steven Yeun), who's just like every other guy his age — except that his father is the most powerful superhero on the planet, Omni-Man (J.K. Simmons). But as Mark develops powers of his own, he discovers that his father's legacy may not be as heroic as it seems.
---
---
Undone (2019 – Present)
Synopsis: From acclaimed creators Kate Purdy and Raphael Bob-Waksberg (BoJack Horseman) comes the Amazon Original Undone, a groundbreaking and genre bending animated series about a young woman's complex journey to unlock her past and solve the mystery of her father's death. Alma Winograd-Diaz (Rosa Salazar, Alita: Battle Angel) takes her mundane life one day at a time until a near fatal accident induces visions of her late-father, Jacob (Bob Odenkirk). Through these persistent visions he urges her to tap into a mysterious ability that allows her to travel through space and time with the hopes of preventing his untimely death. This quest challenges Alma's relationships and brings into question her mental wellbeing with those closest to her.