Science-fiction is one of the best genres in all of cinema. Sci-fi movies show what we can only imagine, and they blend many genres like action, romance, and mystery in them and make a very great cinematic experience. So, we made a list of the best sci-fi TV shows of the 2010s you can watch right now.
The list only includes the shows that started in the 2010s, not the shows that started before that, and the shows on the list are not ranked.
Watchmen
Synopsis: Set in an alternate history where masked vigilantes are treated as outlaws, this epic series from Damon Lindelof ("Lost"; HBO's "The Leftovers") embraces the nostalgia of the original groundbreaking graphic novel of the same name, while attempting to break new ground of its own. Regina King stars as a lead detective in the Tulsa Police Force and a wife and mother of three.
Westworld
Synopsis: In this series set in a futuristic Wild West fantasy park, a group of android 'hosts' deviate from their programmers' carefully planned scripts in a disturbing pattern of aberrant behavior. With an exceptional cast headed by Anthony Hopkins, Ed Harris, Evan Rachel Wood, James Marsden, Thandiwe Newton and Jeffrey Wright, 'Westworld' was inspired by Michael Crichton's 1973 film.
Black Mirror
Synopsis: This sci-fi anthology series explores a twisted, high-tech near-future where humanity's greatest innovations and darkest instincts collide.
Stranger Things
Synopsis: A love letter to the supernatural classics of the 80's, Stranger Things is the story of a young boy who vanishes into thin air. As friends, family and local police search for answers, they are drawn into an extraordinary mystery involving top-secret government experiments, terrifying supernatural forces and one very strange little girl.
Sense8
Synopsis: One moment links 8 minds in disparate parts of the world, putting 8 strangers in each other's lives, each other's secrets, and in terrible danger.
Killjoys
Synopsis: Killjoys follows a fun-loving, hard living trio of interplanetary bounty hunters sworn to remain impartial as they chase deadly warrants throughout the Quad, a distant system on the brink of a bloody, multiplanetary class war.
Humans
Synopsis: In a parallel present where the latest must-have gadget for any busy family is a 'Synth' – a highly-developed robotic servant that's so similar to a real human it's transforming the way we live.
Marvel's Agents of S.H.I.E.L.D.
Synopsis: Agent Phil Coulson leads a team of highly skilled agents from the S.H.I.E.L.D. Together, they combat extraordinary and inexplicable threats.
Dark
Synopsis: A missing child sets four families on a frantic hunt for answers as they unearth a mind-bending mystery that spans three generations.
DC's Legends of Tomorrow
Synopsis: When heroes alone are not enough…the world needs legends. Having seen the future, time-traveling rogue Rip Hunter assembles a ragtag group of heroes and villains to confront the immortal threat of Vandal Savage. From the creators of The Flash and Arrow comes this super hero team-up that combines characters from both shows — in addition to new heroes from the DC Comics pantheon.
Legion
Synopsis: LEGION follows the story of David Haller, a troubled young man who may be more than human. Since he was a teenager, David has struggled with mental illness. Diagnosed as schizophrenic, he has been in and out of psychiatric hospitals for years. But after a strange encounter with a fellow patient, David is confronted with the possibility that the voices he hears and the visions he sees might be real.
Star Trek: Discovery
Synopsis: Ten years before Kirk, Spock and the Enterprise, the USS Discovery discovers new worlds and lifeforms as one Starfleet officer learns to understand all things alien.
Impulse
Synopsis: "Impulse" follows Henrietta "Henry" Coles (Maddie Hasson), a 16-year-old outcast who feels isolated in her new town in upstate New York. Henry's life irrevocably changes when she discovers she has the ability to teleport.
Counterpart
Synopsis: Howard Silk (J.K. Simmons) is a lowly cog in the bureaucratic machinery of a Berlin-based United Nations spy agency. When Howard discovers that his organization safeguards the secret of a crossing into a parallel dimension, he is thrust into a shadow world of intrigue, danger, and double cross… where the only man he can trust is his near-identical counterpart from this parallel world.
The Expanse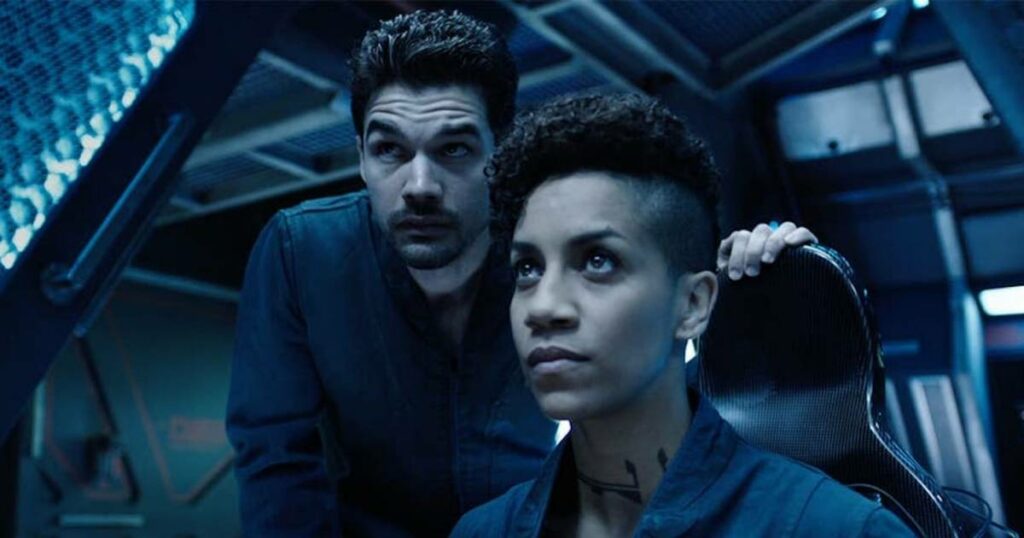 Synopsis: The disappearance of rich-girl-turned-political-activist Julie Mao links the lives of Ceres detective Joe Miller (Thomas Jane), accidental ship captain James Holden (Steven Strait) and U.N. politician Chrisjen Avasarala (Shohreh Aghdashloo). Amidst political tension between Earth, Mars and the Belt, they unravel the single greatest conspiracy of all time.
The 100
Synopsis: On Earth's ravaged, post-apocalyptic landscape, The 100 are leaders, followers, delinquents and warriors. But most importantly, they are survivors who've learned to collaborate or perish on a planet they once saw as paradise. Their constant struggles tear them apart, turn them against each other and take the lives of their closest friends. Despite their best efforts, all-out war appears unavoidable, until a new, even more dangerous threat explodes to the surface, forcing our heroes to endure 125 years of cryosleep and wake up in a seemingly idyllic new world. Have they finally found a home? Or will the obstacles created by a mysterious new force prove insurmountable? The 100: The Complete Series follows our heroes on an epic journey through time and space as they battle for the heart and soul of the human race and challenge their conceptions of family, love and sacrifice.
The Mandalorian
Synopsis: After the stories of Jango and Boba Fett, another warrior emerges in the Star Wars universe. "The Mandalorian" is set after the fall of the Empire and before the emergence of the First Order. We follow the travails of a lone gunfighter in the outer reaches of the galaxy, far from the authority of the New Republic.
The OA
Synopsis: From Brit Marling and Zal Batmanglij, the visionary filmmakers behind Sound of My Voice and The East, comes a powerful, mind-bending tale about identity, human connection and the borders between life and death. The Netflix original series The OA is an odyssey in eight chapters produced in partnership with Plan B Entertainment, Netflix and Anonymous Content. The groundbreaking series offers audiences a singular experience that upends notions about what long-format stories can be.
The Rain
Synopsis: "You never know when your life is going to change." After a brutal virus wipes out most of the population, two young siblings embark on a perilous search for safety.
Altered Carbon
Synopsis: In the future, human minds are digitized and downloaded from body to body. Last night, the wealthiest man on Earth, Laurens Bancroft (James Purefoy) was murdered. To investigate his death, he brings back ex-Envoy soldier Takeshi Kovacs (Joel Kinnaman / Will Yun Lee) and in exchange, Bancroft offers Kovacs the chance to live again.
Orphan Black
Synopsis: Orphan Black is a Sci-Fi thriller starring Tatiana Maslany in the lead role of Sarah, an outsider and orphan whose life changes dramatically after witnessing the suicide of a woman who looks just like her. Sarah hopes that cleaning out the dead woman's bank account will solve all of her problems. Instead, her problems multiply – and so does she.
Utopia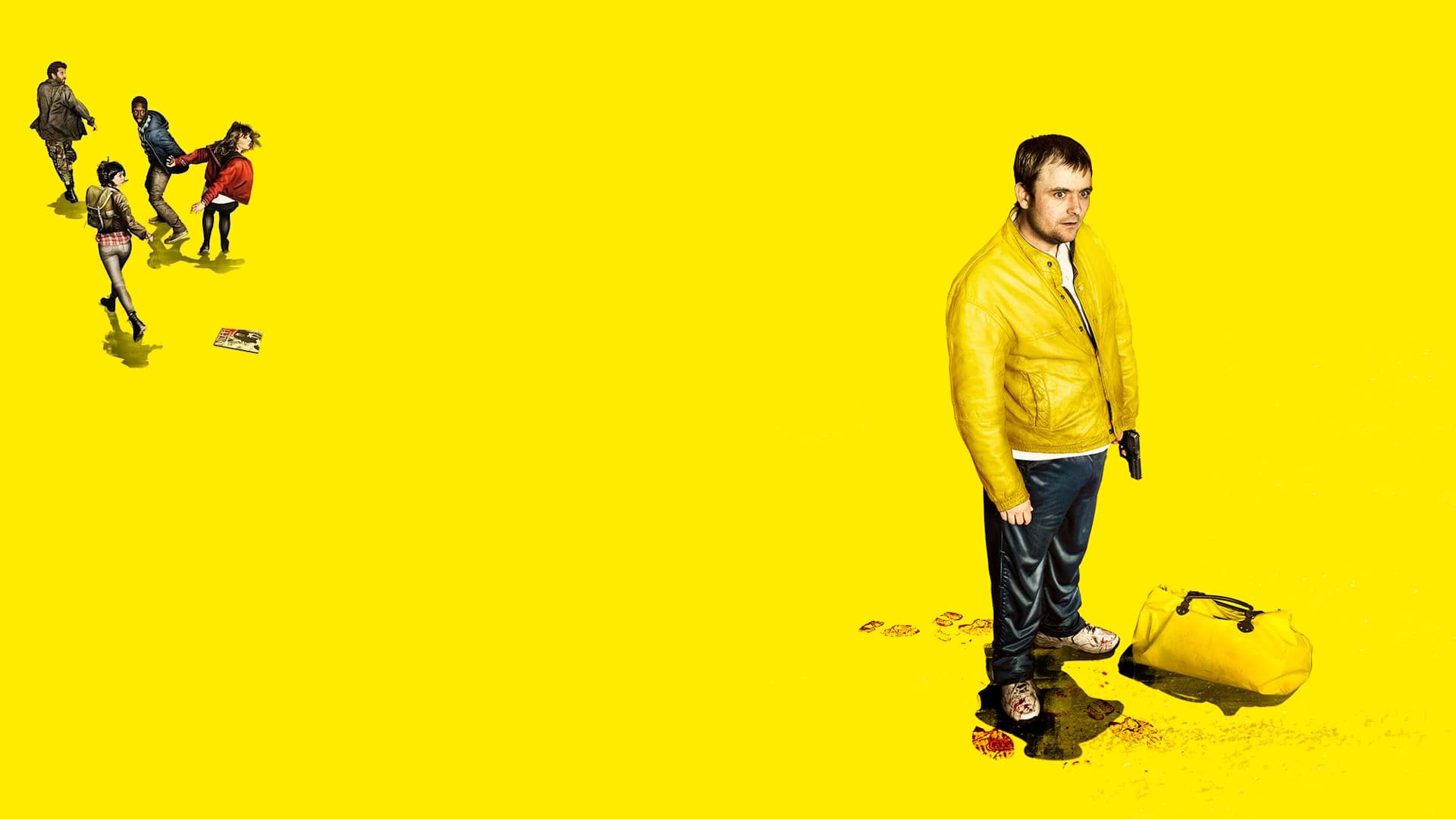 Synopsis: Utopia is a legend. A cult graphic novel rumoured to have predicted the worst disasters of the late twentieth century. Dismissed as the fevered imaginings of a madman by most, and idolised by a handful, only one thing seems certain about Utopia: come into contact with it and you won't be safe for long.
12 Monkeys
Synopsis: The show follows the journey of a time traveler, Cole, from the post-apocalyptic future. Using a dangerous and untested method of time travel, Cole arrives in the present day on a mission to locate and eradicate the source of a deadly plague that will eventually decimate 93.6% of the human race.
3%
Synopsis: A world divided into progress and devastation. The link between the two sides – Offshore and Inland – is a rigorous and painstaking system called The Process. Everyone in Inland has a chance to go through The Process to live a better life in Offshore. But only 3% make it through.