Welcome our lovely followers. With 2020 finally over, 2021 brings in hope of cheer and laughter. Pandemic brought some new concepts with it and with the whole world locked inside their home, television was the only source of entertainment but with repeated shows and episodes.
Cheer up and prepare yourself for lots of entertainment, fun, and thrill with 2021. The shows worth watching and returning with some more drama are Succession, The Falcon and the Winter Soldier, Loki, You Season 3, and many more.
Here below is the complete list of 2021 which is for all the TV lovers because it includes HBO MAX, NETFLIX, AMAZON PRIME, MTV and many more. It is surely worth the wait.
Behind Her Eyes
This is releasing on Netflix on February 17. get ready for the thriller series with a single mother who enters a world of twisted mind games. She begins an affair with her psychiatrist boss while secretly befriending his mysterious wife. The thriller series got a lot of twists, confusion and turns.
Season two is ready with the first episode going on air on February 17 on Apple TV V+. The series showcases a different past illustrating "what would have happened if the global space race had never ended" after the Soviet Union succeeds in the first crewed Moon landing ahead of the United States. This one is for sci-fi lovers and fans of season one.
House Hunters: Comedians on Couches Unfiltered
The comedy and drama fans, gear up now for the second season. House Hunters, a house full of all sorts of folks make you laugh and shout. TV lovers will love the new show: Comedians on Couches. In a nutshell, you get to watch House Hunters with some of the funniest people in the world and hear them make jokes about the people trying to find a new home. House Hunters are coming on February 17 on Discovery+.
Tell Me Your Secrets
Their secret wills are available on Amazon Prime Video now, so fans get ready to hear them on 19. The secrets will be unraveled on Amazon Prime. Three characters, each with their own troubling backstory, are pushed to the edge as the truth about their pasts and motives becomes murkier.
Allen VS Farrow
The documentary showcasing the real incidents of sexual abuse is quite a spine chilling. The HBO team is releasing the series with four episodes on February 21, 2021. The series will b cataloging the accusation of sexual abuse against Woody Allen involving Dylan, his then 7-year-old daughter with Mia Farrow; their custody trial, the disclosure of Allen's relationship with Farrow's daughter, and the dubious outcome afterward.
Supervillain: The Making of Tekashi 6ix9ine
The Series revolves around a man who doesn't like rap music but loves rock music. Tekashi 6ix9ine, born Daniel Hernandez, is a colourful and somewhat vile character. A man who got famous through gang affiliation, a gang that he later ratted out in court, and controversial social media videos. The documentary is coming on SHOWTIME on February 21.
Beartown
This one is for the sporty folks. Prepare well to play some hockey with HBO on February 22. Beartown explores the role a junior ice-hockey team has in a small community, the hope, the secrets that could tear the town apart, the courage it takes to go against the group, and the consequences of how we raise our children. The series is adapted from Fredrick Backman's novel bearing the same name.
You (Season 3)
Netizens, he ready for the third season three of YOU as announced by Netflix. It will comprise ten episodes. The Series will feature the continuation of Joe Goldberg's fraught relationship with Love, who is pregnant with his child in a new suburban home, but few plot details have been released.
The Witcher (Season 2)
According to the teaser released by Netflix, Ciri is holding some sort of weapon in these promotional stills, which does indicate this season will focus on how she is trained up as something of an honorary Witcher at Kaer Morhen. A six-part live-action prequel series about the first witcher. The synopsis is as follows: "1200 years before Geralt of Rivia, the worlds of monsters, men and elves merged into one, and the first Witcher came to be."
The Wheel of Time
The epic fantasy series is adapted from Robert Jordan's novel and will be soon on Amazon Prime.
Wheel of Time revolves around Moiraine, a member of the powerful, all-woman organization of channelers (magic-users) called the Aes Sedai, who takes a group of five young people from their home village following an attack by the forces of the Dark One, an evil entity who seeks to destroy the Pattern.
Uptown
The series is based on the famous UPTOWN RECORDS of MARY J. BLIGE" "HEAVY D / THE BOYZ" "LL COOL J" "JODECI" "AARON HALL of GUY" "Father MC" "Christopher Williams". It will be soon on BET.
Tuca and Bertie (Season 2)
After alluring season one, Netflix has announced the release of season 2 soon in 2021. Tuca & Bertie follows "the friendship between two 30-year-old bird-women who live in the same apartment building, Tuca, a cocky, care-free toucan, and Bertie, an anxious, daydreaming songbird.
Tokyo Vice
The series based on the book by Jake Adelstein will be loved by crime and thriller enthusiasts. Set in the late 1990s, American journalist Jake Adelstein relocates to Tokyo to report on corruption within the Vice squad.
Enthusiasts will be able to watch the series on HBO soon.
Ted Lasso (Season 2)
Apple TV+ has confirmed the release of season two of Ted Lasso after the success of the first season. The release is expected this summer. The storyline is anticipated to showcase the football side of Ted Lasso will likely be preoccupied with adjusting to the new level, then, but given the proposed three-season arc, we predict an immediate return to English football's top tier, with Richmond battling for the Premier League title.
Ted Lasso is more about the players, staff, and their families than it is the football.
Succession (Season 3)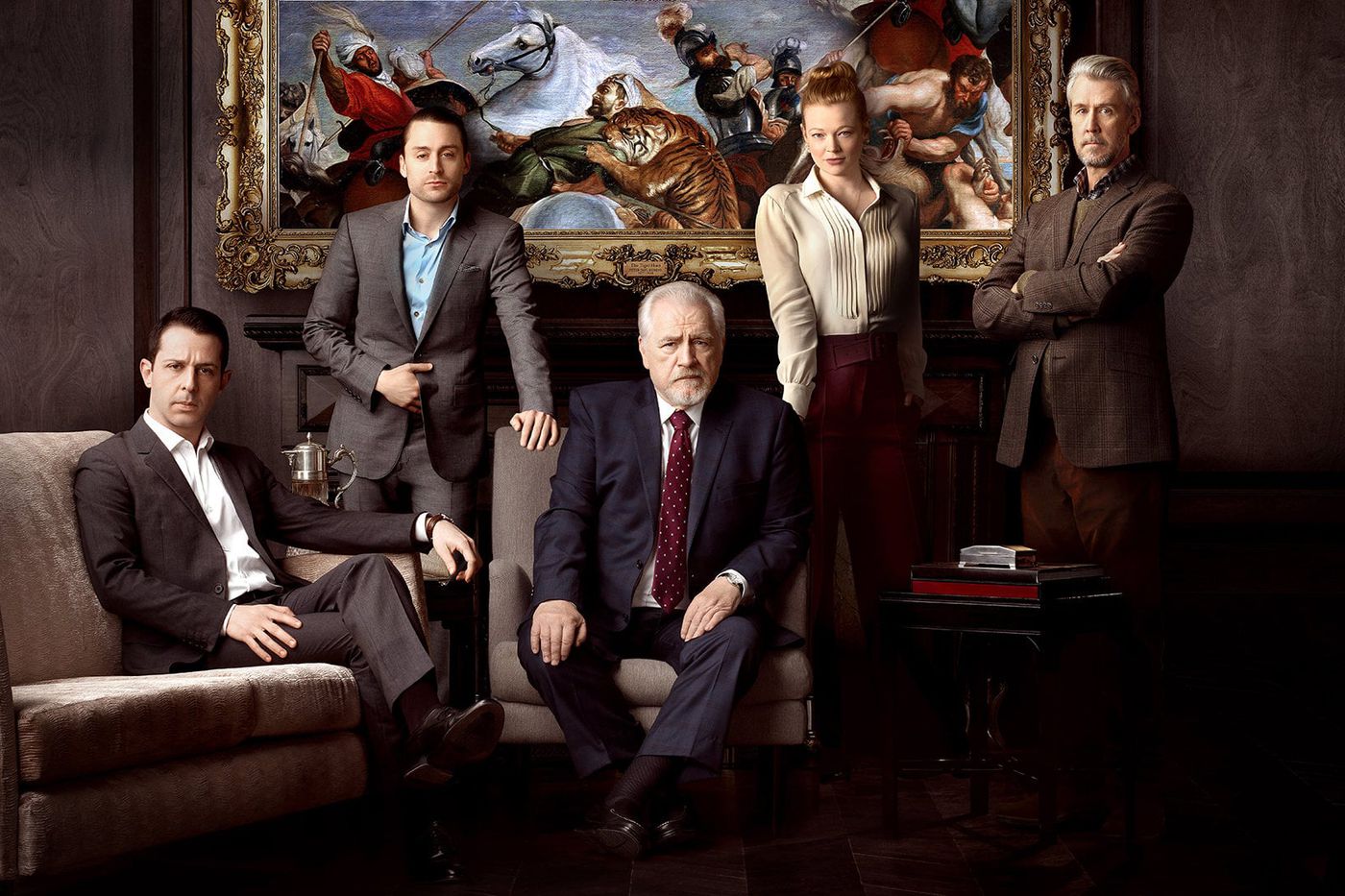 The premium HBO channel gave a thumbs up for the third season after just two episodes of its second had aired, and Succession fans couldn't be happier. The storyline for season 3 as we know far is backed by loyal Cousin Greg, heir apparent Kendall Roy ripped up his prepared statement and unmasked a decades-long cover-up live on national television. His father's legacy was left in tatters.
So what now? Should he prepare to feel Logan's wrath – or is this the proof Chairman Roy needs to finally name his successor? You'll have to wait and see.
The long wait will be over soon.
Stranger Things (Season 4)
The Duffer Brothers recently posted -We're excited to officially announce that production for Stranger Things 4 is now underway—and even more excited to announce the return of Hopper!Although it's not all good news for our 'American'; [Hopper] is imprisoned far from home in the snowy wasteland of Kamchatka, Russia, where he will face dangers both human… and other. Meanwhile, back in the States, a new horror is beginning to surface, something long buried, something that connects everything
Get ready for the thrilling season 4 of Stranger Things.
Station Eleven
Scott Steindorff, on October 18, 2019, it was announced that Station Eleven would be adapted into a 10-episode miniseries that will premiere on HBO Max. The Series will depict the fallout of a flu pandemic that wipes out the majority of the world's population.
The series are based on a novel by Emily St. John Mandel under the same namee.
Pose (Season 3)
The stunning drama show, which starts at the height of the AIDS crisis in the 1980s, follows a cast of mainly trans women of colour as they take the ballroom scene by storm.
Pose has elevated our culture and the TV landscape like few shows before it, and we are honored to partner with co-creators Ryan Murphy, Brad Falchuk, and Steven Canals on a third season," said John Landgraf, the chairman of FX Networks and FX Productions. POSE will be on air soon.
Pieces of Her
Pieces of Her is an upcoming American thriller drama web television series created by Charlotte Stoudt, based on the eponymous 2018 novel by Karin Slaughter, that is set to premiere on Netflix this year.
The pictures of Andrea's mother's past reappear and she is forced to escape. While on the journey, she attempts to piece together the remnants of truth that her mother buried long. Mysteries will be revealed now.
Peaky Blinders (Season 6)
On January 18, 2021, the official Peaky Blinders Twitter account shared the news that the show had officially begun filming on the sixth season. In season six, Gina and whoever her family are, will make themselves known, Oswald Mosley and some people around him and his world.
Ozark (Season 4)
Ozark is an American crime drama streaming television series created by Bill Dubuque and Mark Williams for Netflix and produced by Media Rights Capital. The series stars Jason Bateman and Laura Linney as a married couple who relocate their family to the Ozarks for money laundering.
Netizens, are you ready for more drama, crime and elation.
The Other Two (Season 2)
Get ready for fun and laughter with the second series of this comical drama. Much awaited, coming on HBO this 2021 story of the two aimless 30-something siblings of a tween pop star.

The Old Man
The Old Man is an upcoming American thriller television series based on the 2017 novel of the same name by Thomas Perry. It was developed by Jonathan E. Steinberg and Robert Levine and is set to premiere on FX on Hulu.
A former intelligence officer living off the radar finds himself targeted for assassination and is forced back into the world he left behind.
Nine Perfect Strangers
The drama television mini-series is adopted from the 2018 novel by the same name written by Liane Moriarty. What will happen when nine strangers come together for a ten-day retreat? Coming this year on Hulu.
Midnight Mass
Dare to scare!! Folks who like horror movies and series, this one is for you releasing in 2021 on Netflix. Midnight Mass is an upcoming supernatural horror web television series created and directed by Mike Flanagan for Netflix. The cast features Zach Gilford, Kate Siegel and Hamish Linklater.
Loki
Hey Marvel fans, Disney+ is bringing your favorite character to you this 2021. Get excited for Loki. series takes place after the events of the film Avengers: Endgame (2019), in which an alternate version of Loki created a new timeline. Loki is produced by Marvel Studios, with Waldron serving as head writer and Kate Herron directing for the first season.
The Lord of The Rings Series
Amazon is bringing one of the most expensive series, THE LORD OF THE RINGS. This is loved by action, fantasy and sci-fi lovers. Set in the Second Age of Middle-earth, thousands of years before the events of The Hobbit and The Lord of the Rings, the series follows an ensemble cast of characters as they confront the re-emergence of evil in Middle-earth
I Think You Should Leave (Season 2)
Yes, Netflix has renewed the comedy-sketch series for season 2. If you're an avid fan of the series, you will probably have known about the great news already. It revolves around establishing a familiar situation and pushing it farther and farther into obscurity through the weirdness of a character or the weirdness of the given circumstances of the situation.
Insecure (Season 5)
HBO Max confirmed in a new video that Insecure's new season would be arriving in 2021.
The Handmaid's Tale (Season 4)
As the teaser trailer made clear, Emmy-winner Elisabeth Moss will reprise her lead role on The Handmaid's Tale. It will be on air on 28 April, 2021 on Hulu.
Gossip Girl Reboot
The series features the return of Kristen Bell as the narrator, an unknown (aka Dan Humphry), an omniscient blogger is known as "Gossip Girl". It will be released on HBO Max in 2021.
Foundation
The thousand year saga of The Foundation, a band of exiles who discover that the only way to save the Galactic Empire from destruction is to defy it."
It will be on Apple TV soon.
Evil (Season 2)
Evil is a horror procedural about a forensic psychologist and mother of four, Kristen (Katja Herbers) who teams up with a priest-in-training, David (Mike Colter, Luke Cage) to investigate supernatural incidents. Usually, it's demonic possession. Along for the ride is Ben (Aasif Mandvi), a tech expert and non-practicing Muslim who acts as a scientific filter.
It is coming in April 2021 on CBS.
Dear White People (Season 4)
The drama/comedy series is based on the novel of the same name by Justin Simien. Dear White People started life in a very controversial fashion just on the name alone. The series is getting ready for its release in 2021 on Netflix.
Dead To Me (Season 3)
We'd expect season three to follow the same pattern as season one and pick up right where we left off, with Jen and Judy once again in a big mess, and Ben frantically trying to dump his car and pretend that he was elsewhere.
Bosch (Season 7)
Bosch's seventh and final season will be arriving shortly and the new series will see LA police detective Harry Bosch return for one last time. The series will be shortly on Amazon.
The Boondocks
The Boondocks is an upcoming American adult animated sitcom created by Aaron McGruder and loosely based upon the comic strip of the same name. The series will be on HBO Max in 2021.
The show begins with a black family, the Freemans, settling into the fictional, friendly and overall white suburb of Woodcrest and follows them as they fight the regime of Uncle Ruckus, who rules over the community government.
Better Call Saul (Season 6)
Does Jimmy McGill/Saul Goodman/Gene Takovic deserve death? Does he deserve love? What would be the most fitting end for this guy – for the show?"
Wait and watch on AMC and Netflix this year.
Unplugged Presents BTS
Hey, Miley Cyrus fans out there, the special is available on MTV now..
Ginny & Georgia
Ginny & Georgia follows Ginny Miller, a "15-year-old" who is more mature than "her 30-year-old mother, Georgia in a New England town" where Georgia decided to settle down with her daughter, Ginny, and son, Austin to give them a better life that she never had. The mother-daughter duo is available on Netflix now.
Punky Brewster
In 2020, NBC confirmed a ten-episode revival to air on its Peacock streaming service. Frye will return, as well as original cast member Cherie Johnson. The revival premiered on Peacock on February 25, 2021.
Debris
The series follows the lives of two agents from two different continents, and two different mindsets, who must work together as a team when wreckage from a destroyed alien spacecraft has mysterious effects on humankind. The series premiered on NBC on March 1, 2021.
The Real World Homecoming New York
Becky Blasband, Andre Comeau, Heather B. Gardner, Julie Gentry, Norman Korpi, Eric Nies, and Kevin Powell reunite in the New York City loft to find out how the "Real World" series transformed their lives. The series premiered on MTV on March 4, 2021.
Generation
The Lena Dunham produced series is available on HBO Max now and follows "a diverse group of high school students whose exploration of modern sexuality (devices and all) test deeply entrenched beliefs about life, love and the nature of family in their conservative community," according to the official description.
The One
Love — and lies — spiral when a DNA researcher helps discover a way to find the perfect partner and creates a bold new matchmaking service. The series based on a sci-fi novel is available on Netflix now.
63rd Annual Grammy Awards
The musical night is on 14th March 2021. Get ready for an exciting list of nominations this year too.
Waffles+Mochi
Michelle Obama inspires you to learn how to cook. In her new show, Waffles + Mochi, Obama breaks it down for puppets dreaming of becoming chefs. So kids, get ready for some fun with Netflix on March 16.
Country Comfort
Country Comfort is an upcoming American comedy streaming television series created by Caryn Lucas that is set to premiere on Netflix on March 19, 2021.
The Falcon and the Winter Soldier
Falcon and the Winter Soldier are a misfit duo who team up for a global adventure that will test their survival skills – as well as their patience.
The mini-series is releasing on Disney+ on March 19.
Superstore (Season 6)
Superstore will end after its sixth season, on March 18 with the series finale episode. The fans will get to watch 11 more new episodes surrounding the employees' final days at Cloud 9 before it goes off the air for good.
Invincible
The animated series will be loved for sure. Mark Grayson, 17, is just like every other guy his age — except that his father is the most powerful superhero on the planet, Omni-Man; as Mark develops powers of his own, he discovers his father's legacy may not be as heroic as it seems.
Ready to broadcast on Amazon Prime on March 26.
The Mighty Ducks: Game Changers
The Ducks are coming on board on March 26 on Disney+. After failing to make the cut to join the now powerhouse Mighty Ducks junior hockey team, 12-year-old Evan's mother encourages him to form a new team of underdogs with help from Gordon Bombay, the Ducks' original coach.
City On A Hill (Season 2)
The show is eagerly awaited by fans of the political drama after it originally aired back in 2019.
Called the "Boston Miracle", the change was ignited when District Attorney Decourcy Ward (played by Aldis Hodge) forms an unlikely alliance with Jackie Rohr (Kevin Bacon).
Together, the pair take on a family of armoured car robbers from Charlestown.
Law and Order, Organized Crime
NBC is coming with crime series on April 1, 2021, wherein Detective Elliot Stabler returns to the NYPD to take on the city's most powerful crime syndicates after a devastating personal loss — rebuilding his life, family and career while adapting to an evolving criminal justice system.
Atlantic Crossing
PBS's Atlantic Crossing, tells a World War II story from a woman's perspective. PBS Chief Paula Kerger On Keeping Hold Of Its British Drama Pipeline, Covid Delays & Funding Challenges.
All set to release on April 4.
Hemingway
Ken Burns and Lynn Novick explore the life and work of the legendary writer and his enduring influence on literature and culture. Three-part, six-hour series coming on April 5, 2021, In PBS.
Chad
The series showcasing the life of a teenager is set to release on April 6 on TBS.
A story that follows a Persian teenage boy during high school as he desperately tries to fit in, cope with his mother's dating life and reconcile his cultural identity.
Exterminate All the Brutes
Exterminate All the Brutes is a searching examination of Europe's dark history in Africa and the origins of genocide.
The documented mini-series is set to release on April 7 on HBO.
Home Economics
Home Economics is an upcoming American comedy television series developed by Michael Colton and John Aboud that is set to premiere on ABC on April 7.
The series exhibits a loving and sometimes frustrating relationship among three adult siblings.
Godfather of Harlem
Epix has released a brand new teaser for the upcoming second season of their crime drama series Godfather of Harlem, featuring Forest Whitaker's Bumpy Johnson as he tries to reclaim Harlem. The series is scheduled to make its return on April 18, 2021.
Mare of Easttown
Mare of Easttown is an upcoming American limited series created by Brad Ingelsby that is set to premiere on HBO on April 18, 2021.
A detective in a small Pennsylvania town investigates a local murder while trying to keep her life from falling apart.
Sasquatch
The thriller is releasing on April 20 on Hulu. For all the mystery lovers, the story revolves around David as he revisits Redwoods after 25 years to search for some evidence of that night. Watch the movie to know what happened that night.
Shadow and Bone
For Netflix lovers, fantasy series is coming on air on April 23. Sinister forces plot against a young soldier after she reveals a magical power that may unite her world. Fasten your seatbelts to take a ride to the fantasy world.
93rd Academy Awards
The 93rd Academy Awards ceremony, presented by the Academy of Motion Picture Arts and Sciences, will honour the best films released between January 1, 2020, and February 28, 2021. It is coming on April 25 on ABC. Let's see who wins.
The Nevers
The upcoming American science and fiction drama television series created by Joss Whedon for HBO. The series is produced by HBO and Mutant Enemy Productions.
The Nevers showcases a gang of Victorian women who find themselves with unusual abilities, relentless enemies, and a mission that might change the world.
Shrill (Season 3)
According to Aidy, the third season will showcase her character coming to terms with the reality that self-love is a continuous journey. Are you ready to meet Aidy on May 7 on Hulu?
American Horror Story (Season 10)
The upcoming tenth season of the FX horror anthology television series American Horror Story, created by Ryan Murphy and Brad Falchuk, will premiere in 2021. The reason behind the delay is clear, Covid pandemic.
It looks like the story has for season 10 has been revealed. According to CBS Boston, the Provincetown Select Board approved Murphy's plans to film a project called "Pilgrim" in Cape Cod.
Atlanta (Season 3)
Atlanta fans have already been waiting since 2018 for new episodes of the Donald Glover comedy-drama series, but the wait is about to come to an end with the release in 2021 on Fx. According to Landgraf, one of the new seasons will be filmed mostly in Europe and the other will be filmed in Atlanta.
Season two ended with Earn, Paper Boi and Darius (Stanfield) on a flight as they prepared to travel to Europe for an international tour. Let's see what happens in season three.